state of defi weekly
The State of DeFi: New Heights, Growing Adoption, and Legal Challenges
Your weekly round-up of the week's biggest DeFi events. This week, we'll cover Cardano's TVL surge, blockchain's growing adoption beyond DeFi, Elon Musk's shifting crypto interests, Ethereum's dominance, SushiSwap's legal defense fund, and the innovative application of DeFi in the art world.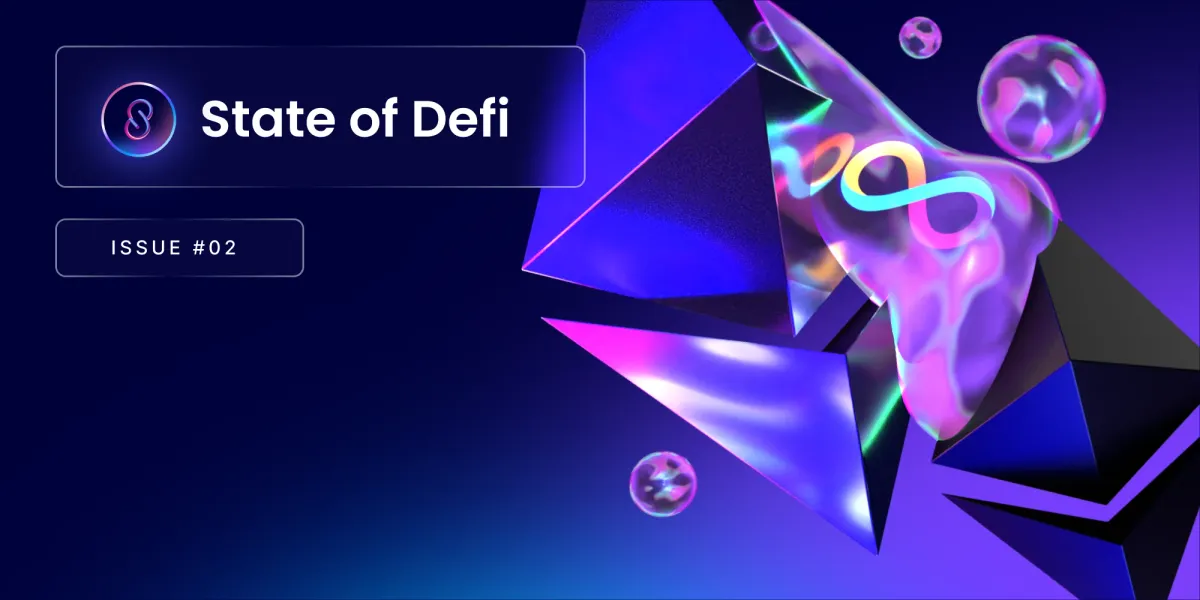 Your weekly round-up of the week's biggest DeFi events
Welcome to the latest edition of InfinitySwap's The State of DeFi.
As always, we aim to provide you with a comprehensive look at the latest news and events shaping the decentralized finance ecosystem. If you missed our previous and inaugural edition, you can find it here.
This week, we'll cover Cardano's TVL surge, blockchain's growing adoption beyond DeFi, Elon Musk's shifting crypto interests, Ethereum's dominance, SushiSwap's legal defense fund, and the innovative application of DeFi in the art world.
Cardano's TVL Skyrockets Following DeFi Surge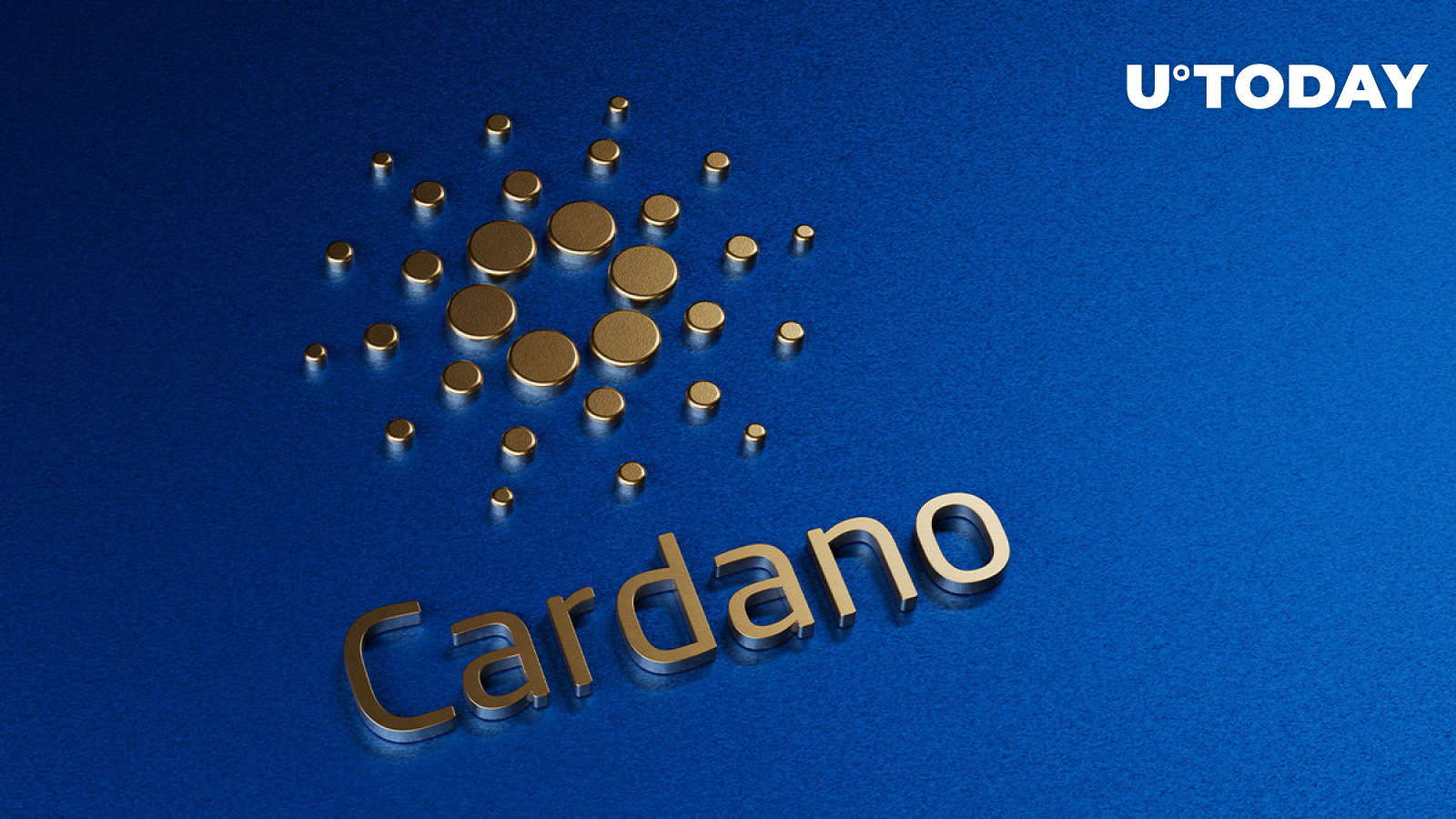 Arman Shirinyan at UToday reports that Cardano has witnessed a massive 150% increase in total value locked (TVL), reaching a new all-time high. This is a remarkable change in fortune, as Cardano has been among the most negatively impacted cryptocurrencies by the current bear market.
The blockchain's recent growth can be attributed to the rapid surge of DeFi projects and applications being built on the network in the wake of its debut of Cardano wrapped Bitcoin (cBTC). This development further strengthens Cardano's position as a formidable contender in the DeFi ecosystem.
Implications for InfinitySwap
The significant increase in Cardano's TVL demonstrates the growing interest and investment in the DeFi space. Thanks to the Internet Computer blockchain's project of direct integration with other networks like Ethereum and Bitcoin, InfinitySwap is well-positioned to seize opportunities to expand its ecosystem by exploring increased interoperability.
For example, there is collaborative potential with Cardano to improve the integration of cross-chain assets. While Cardano wrapped Bitcoin (cBTC) does operationalize DeFi for Bitcoin, it still relies on technology that is vulnerable to bridge exploits. Cardano could avoid this via direct integration with the Internet Computer and simultaneously access Ethereum's DeFi ecosystem thanks to InfinitySwap's upcoming Bitfinity Network Ethereum Virtual Machine release.
Blockchain Adoption Expanding Beyond DeFi
According to CoinTelegraph research, Blockchain technology is gaining traction in various industries beyond DeFi, according to a recent report.
To take just three examples:
75% of US retailers plan to accept crypto payments within two years
62% of professional investors hold digital assets
$36.6 billion in venture capital was invested in blockchain technology in 2022
Industries like supply chain management, gaming, and digital identity are incorporating blockchain to improve transparency, security, and efficiency. This widespread adoption demonstrates the versatility and potential of blockchain technology in revolutionizing multiple sectors.
And incredibly, by 2025, blockchain projects are predicted to have penetrated only 0.05% of their total addressable market. It may seem like things are happening quickly — and they are — but we are still in the early days of blockchains.
Implications for InfinitySwap
As blockchain technology gains widespread adoption across various industries, it creates a broader market for InfinitySwap to explore. By expanding our product offerings and services to cater to the needs of these emerging sectors, InfinitySwap will tap into new user bases and revenue streams, fostering growth and innovation.
Elon Musk Loses Interest in Dogecoin, RENQ Finance to Lead DeFi in 2023
Analytics Insights has an interesting piece discussing how Elon Musk's waning interest in Dogecoin has led to speculation about which cryptocurrencies might capture his attention next. Meanwhile, also according to Analytics Insights, RENQ Finance (RENQ) is predicted to lead the DeFi space in 2023, with its innovative products and services garnering attention. This could signify a shift in focus from meme coins to projects with more substantial technological offerings.
Implications for InfinitySwap
Elon Musk's changing interests in cryptocurrencies reflect the market's evolving focus on projects with robust technology and potential. That's where InfinitySwap has a definite edge, thanks to the Internet Computer's Chain Key Cryptography, HTTPS Outcalls, and Bitcoin integration.
InfinitySwap is dedicated to innovation and is laser-focused on providing cutting-edge solutions in the DeFi space. We have what it takes to ensure that our platform and partners stay relevant and competitive in a rapidly changing environment.
Value Locked in DeFi Surpasses $50 Billion, Ethereum Dominates
Jamie Redman at Bitcoin.com reports that the total value locked in DeFi has crossed the $50 billion mark, with Ethereum continuing to dominate the space. The majority of the total value locked (TVL) is concentrated on Ethereum-based platforms, with the top protocol on Ethereum being Lido, highlighting the network's stronghold in the DeFi ecosystem. This milestone showcases the growing interest in and adoption of decentralized finance.
Implications for InfinitySwap
Given InfinitySwap's upcoming launch of the Bitfinity Network Ethereum Virtual Machine (EVM) on the Internet Computer blockchain, the continued dominance of Ethereum in the DeFi space is a positive sign.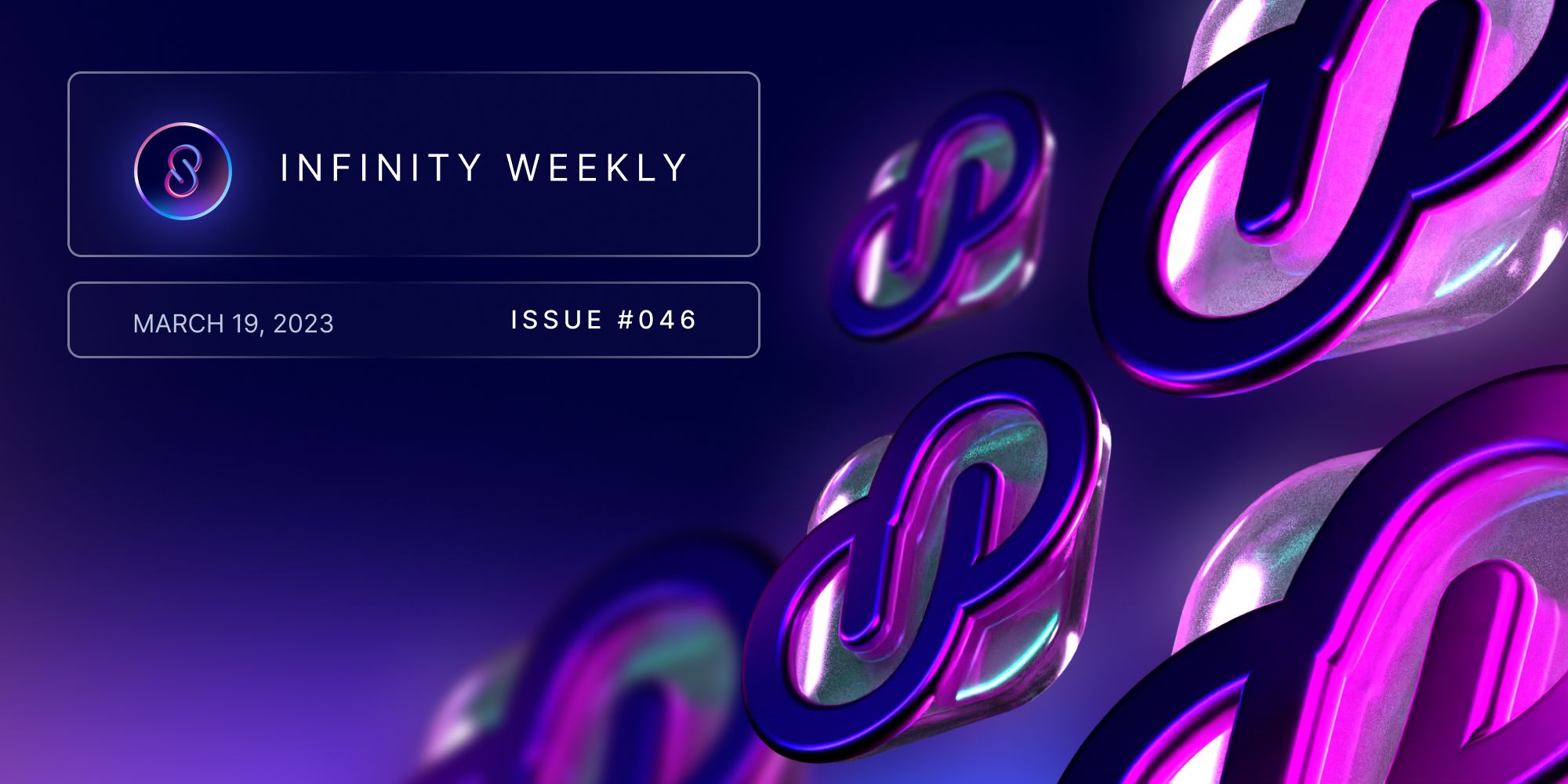 The interoperability of the Bitfinity Network EVM with Ethereum smart contracts and existing Ethereum DeFi tools will allow InfinitySwap to tap into the vast Ethereum ecosystem, attracting users and developers from the dominant platform.
SushiSwap DAO Subpoenaed by SEC, Establishes Legal Defense Fund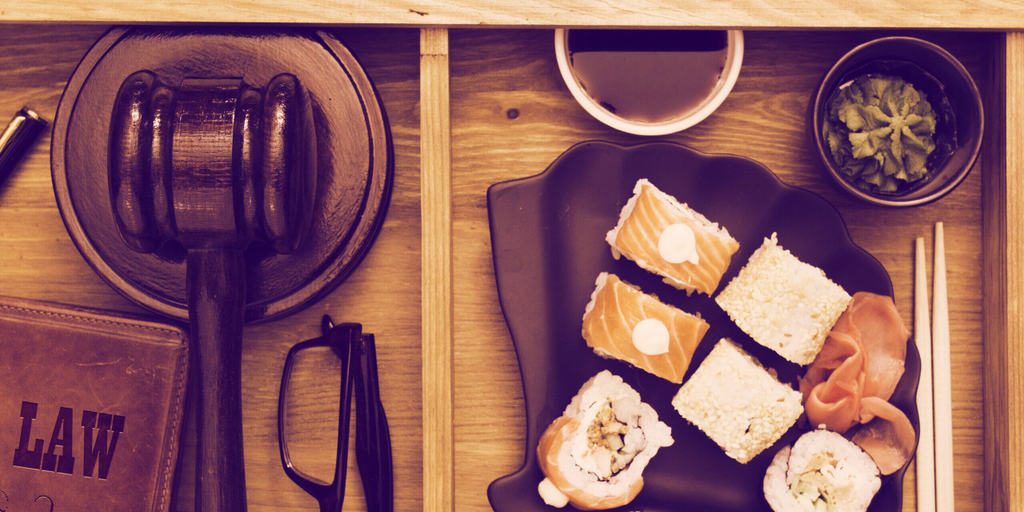 André Beganski at Decrypt reports that SushiSwap's decentralized autonomous organization (DAO) has been subpoenaed by the US Securities and Exchange Commission (SEC). In response, the DAO has set up a legal defense fund to ensure the project can navigate the regulatory landscape. This development is yet another example of the increasing scrutiny of DeFi projects by regulators and the importance of proper legal frameworks for the industry.
Implications for InfinitySwap
The regulatory scrutiny faced by SushiSwap highlights the importance of adhering to proper legal frameworks and ensuring compliance. After all, we don't want a repeat of FTX and the ongoing drama in the wake of its collapse.
While DeFi is better situated due to its exclusion of human intermediaries and support of peer-to-peer trading, InfinitySwap should nevertheless take proactive measures to engage with regulators, understand the evolving legal landscape, and implement necessary measures to safeguard its ecosystem and users.
After all, people fear what they do not understand, and the relationship between regulators and crypto will likely get worse before it gets better. The only way forward is through education and patient dialogue with one another.
Tradition Meets Innovation: Digital Certificate of Authenticity Combines Art and DeFi
It's official! Eleanor Pringle at Yahoo!Finance reports that DeFi is making its way into the art world, with artists issuing digital certificates of authenticity for their works. These certificates are backed by non-fungible tokens (NFTs) and smart contracts, ensuring the provenance and ownership of the artwork while also providing opportunities for investment and monetization.
This innovative application of DeFi on the Internet Computer blockchain showcases the potential for the technology to revolutionize traditional industries, such as the art market, by providing new ways to verify, value, and trade traditional assets.
Implications for InfinitySwap
The fusion of DeFi and the art world, as demonstrated by the digital certificates of authenticity, indicates the vast potential for innovative applications of blockchain technology. InfinitySwap is poised to explore similar innovative use cases, such as integrating NFTs, fractional ownership, or other novel financial products, to stay ahead of the curve and drive the DeFi ecosystem's growth.
In fact, we're already getting started with partnerships with Hybrid Studio.
Conclusion: InfinitySwap Strives for a Bright Future
From Cardano's TVL surge to innovative applications of DeFi in the art world, recent developments underscore the growing potential and impact of decentralized finance across various industries. However, as we move toward the future together, brace for an occasionally rough ride. Regulation is likely to increase, and market volatility will continue for the foreseeable future.
By staying adaptive, focusing on innovation, and expanding into new markets and applications, InfinitySwap will continue to thrive in the fast-paced world of decentralized finance. As the DeFi landscape evolves, InfinitySwap remains committed to staying at the forefront of contributions to the blockchain revolution and delivering cutting-edge solutions for our users.
That wraps up this week's edition of InfinitySwap's The State of DeFi. Thank you for joining us on this week's journey through the latest news and events shaping the DeFi ecosystem. Be sure to check back next week for the latest updates and developments in decentralized finance.
Together, let's continue to explore, innovate, and grow the world of DeFi!

Connect with InfinitySwap
Bitfinity Wallet |AMM | Twitter | Website | Telegram | Discord | Github