InfinityWeekly: Bitfinity Network EVM Making Great Progress
Welcome to Issue #46 of Infinity Weekly for our INFINISWAPPERS community.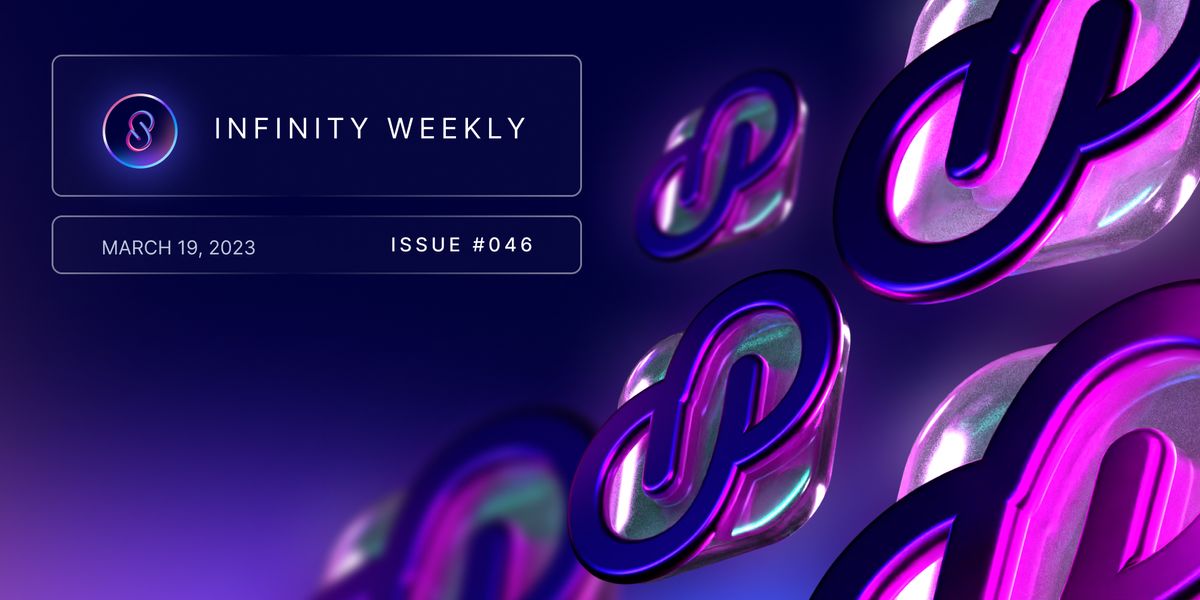 Welcome to Issue #46 of Infinity Weekly for our INFINISWAPPERS community. If this newsletter was forwarded to you, sign up here.
What's in Today's Email?
IC Ecosystem News
This Week in our Blog
NFT Market Bytes
Around the Web
Tweet of the Week
Video of the Week
Meme Time
A Matter of Opinion
IC Ecosystem News
♾ The Grants: DFINITY is relaunching its Community Grants Program. The pilot phase officially kicks off in Q2 to "test processes and workflows to ensure the program can be scalable and efficient."
The following phases will increase in scope and funding size to create a larger-scale program that encourages broader community involvement. If you've been thinking about applying for a community grant, this could be a perfect time! Even if you're not looking to acquire a grant, DFINITY is holding a contest to choose a new name for the program. Details are in the thread linked below:
♾ Testnet Drip: Have you checked out our EVMC (Ethereum Virtual Machine Canister)? You can mint test tokens now and get a first-hand look at what we've been building. Dominic Williams is a fan! 😊
♾ For The People: Congratulations to our friends at OpenChat for launching a 100% on-chain DAO on the Internet Computer! If you participated in the token raise, you are now officially a governing community member. You can learn more about SNS DAOs and how they work in this informative thread by Evan Bremser.
♾ Whale Watching: Catch up on this Twitter Space hosted by Noah of @WhaleCoinTalk, featuring none other than DFINITY Founder and Chief Scientist Dominic Williams. They discuss everything from the future of Web3, the state of the crypto industry, and the Metaverse.
♾ A Catalyst for Success: The team at Catalyze has announced a ckBTC giveaway after integrating it into its platform. Catalyze is collaborating with DFINITY to bring this exciting event to the community, and it has already spread like wildfire! Be sure not to miss out!
This Week in Our Blog
Learn about our latest strategic partner, The Swop, who you may already know from his ICP community-focused Twitter Spaces. Together, The Swop and InfinitySwap will promote the growth of the IC ecosystem! The Swop's CEO outlines his approach in this comprehensive guest post.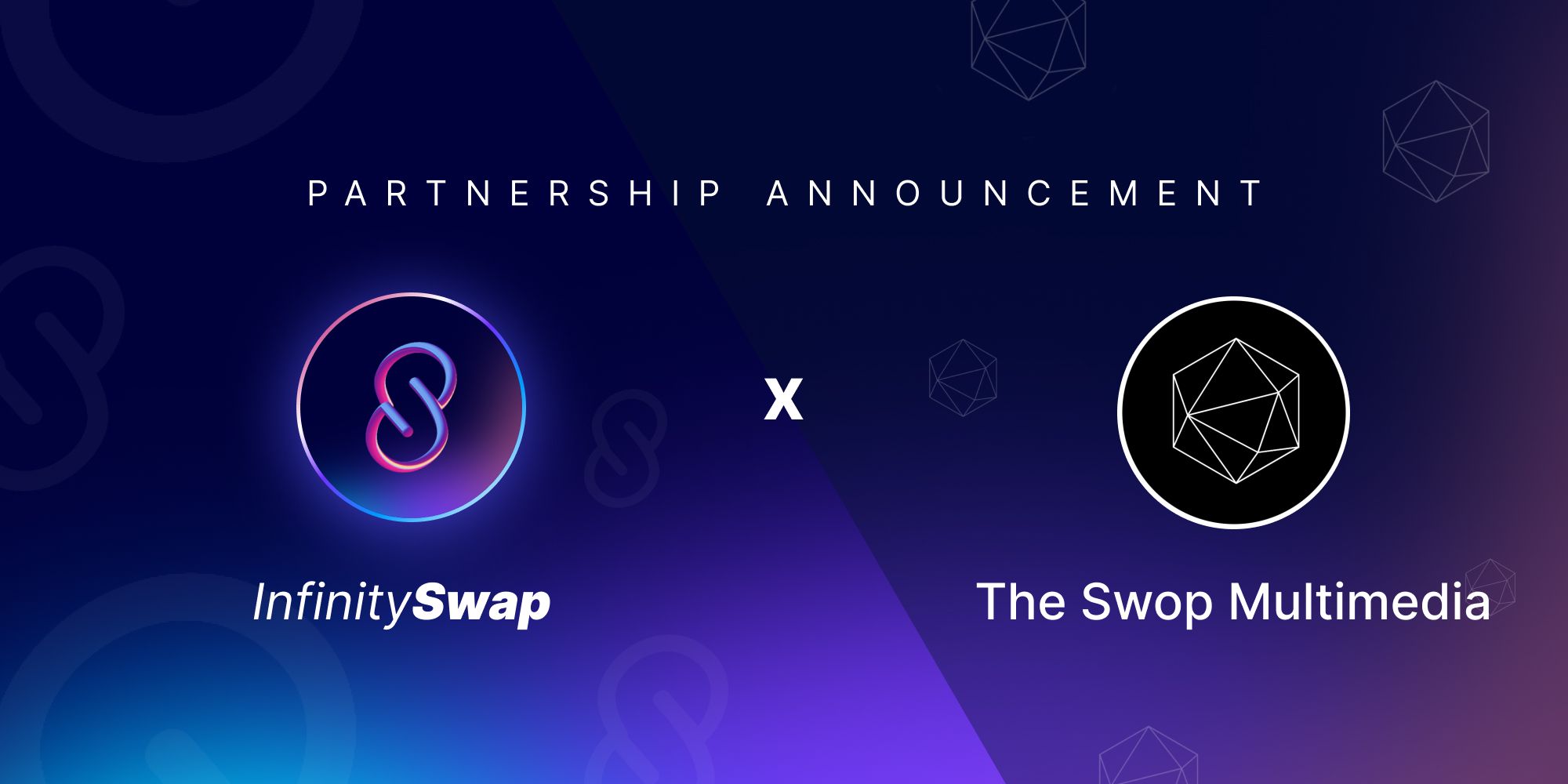 Non-Fungible Tokens (NFTs) have become an integral part of the crypto community. Despite popular belief, they're more than just pictures. NFTs have the capacity to represent all manner of digitized assets in a decentralized and secure fashion. Read our deep dive into what they are, what makes them so unique, and what the future holds in store for NFTs.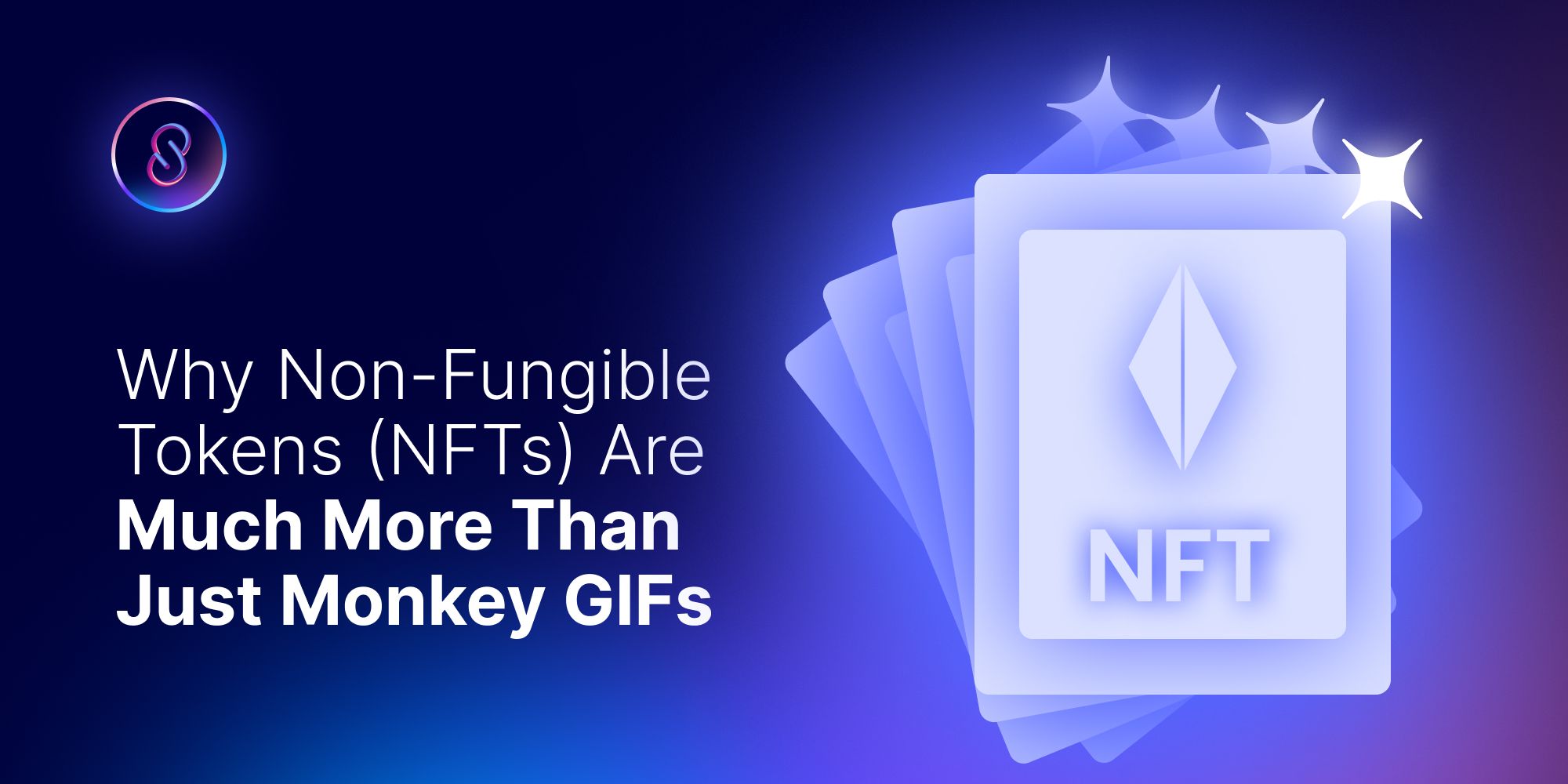 Another guest post from our friend Kyle at The Swop! Learn about the launch of The Swop's first NFTs: The Swop OG Collection. All proceeds raised from the sale will go to fund The Swop in building out their community-oriented programs. The sale is live now on Entrepot.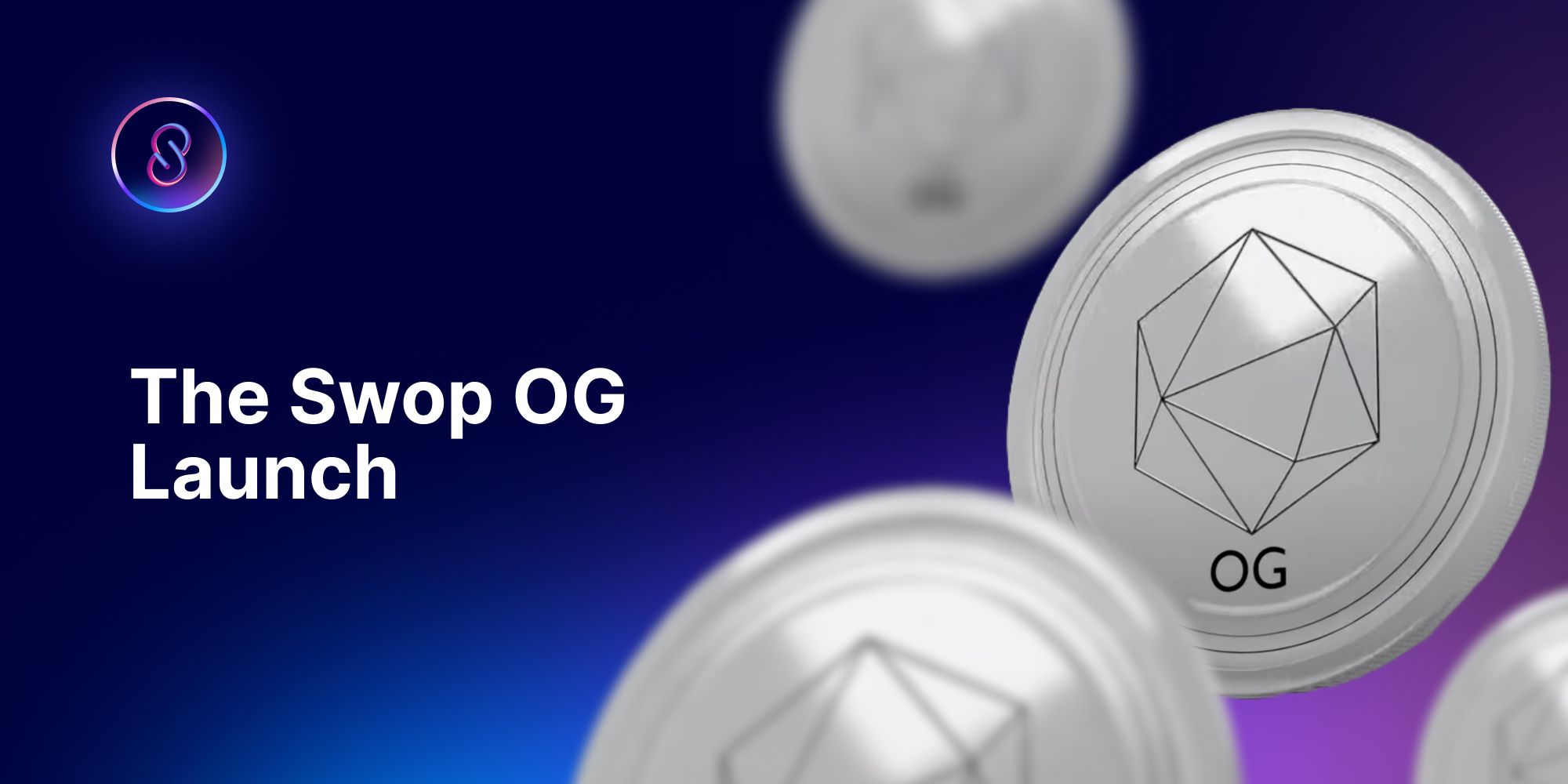 InfinitySwap's future is all about bringing the Internet Computer's unique advantages to the broader crypto community. Don't forget to check out the DFINITY Community Conversations video about the Internet Computer Ethereum Virtual Machine, linked in the article.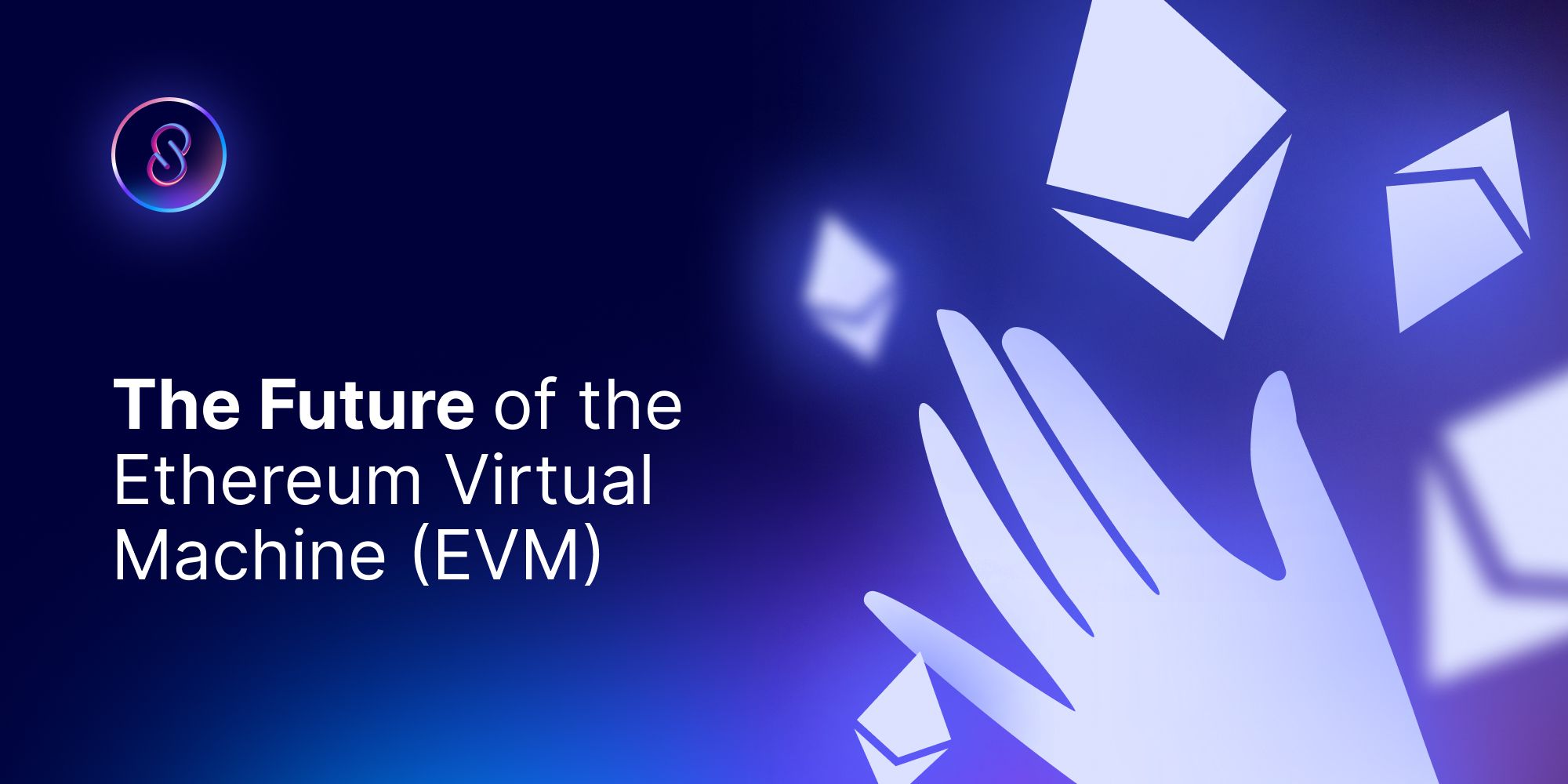 Take a deep dive with us on the revolutionary web3 product we're building on The Internet Computer: the world's first Bitcoin-enabled EVM. There's a lot to be excited about, like the future potential for developers across different blockchains to create a brand new ecosystem for DeFi, all using the Internet Computer and InfinitySwap's EVMC.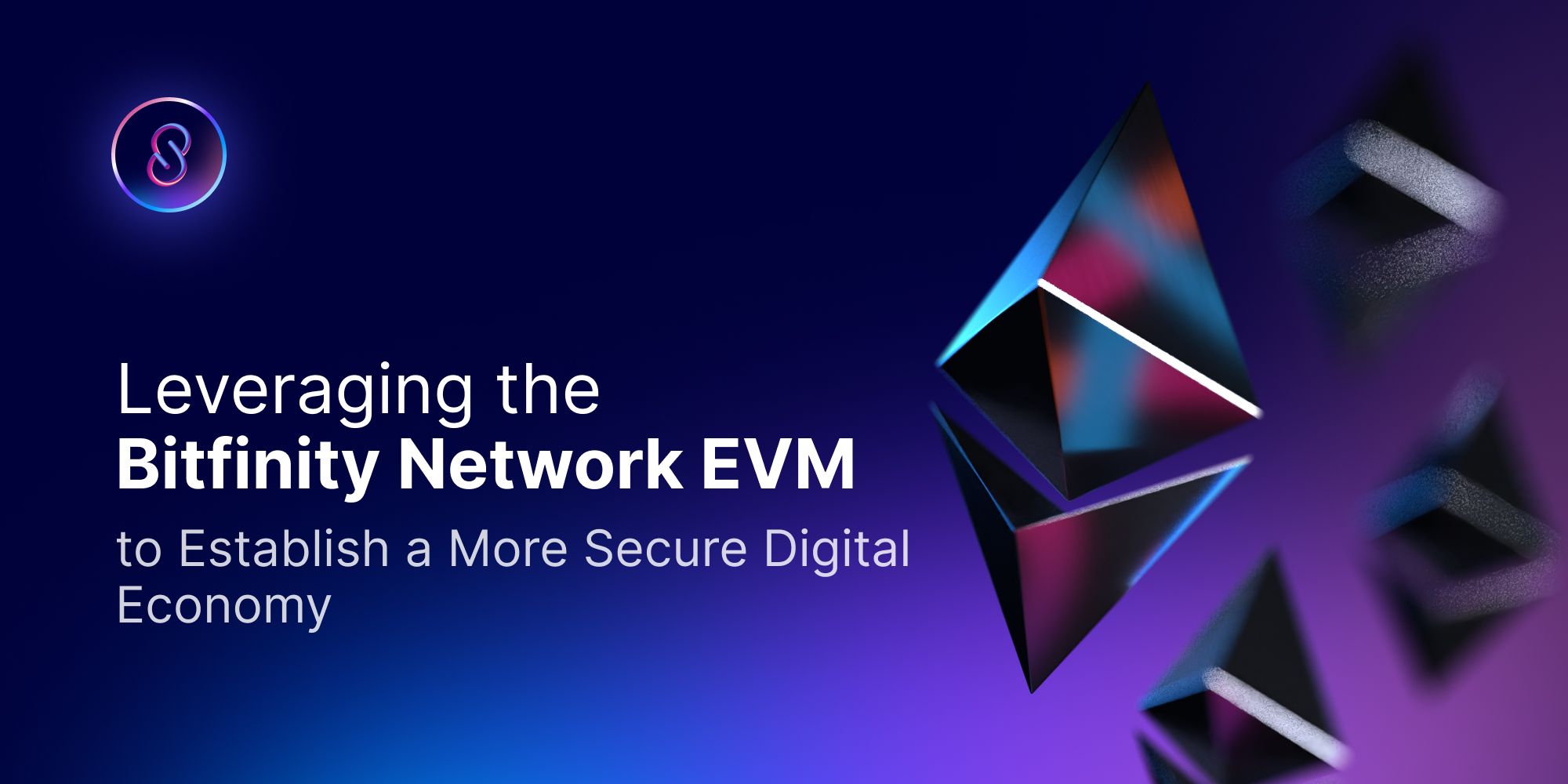 Bitcoin was created partly in response to the 2008 financial crisis. As we've seen recently with the failure of Silicon Valley Bank, crypto is relevant now more than ever. Although significant challenges must still be overcome, the advantages of decentralization and transparency mean the future is bright for crypto.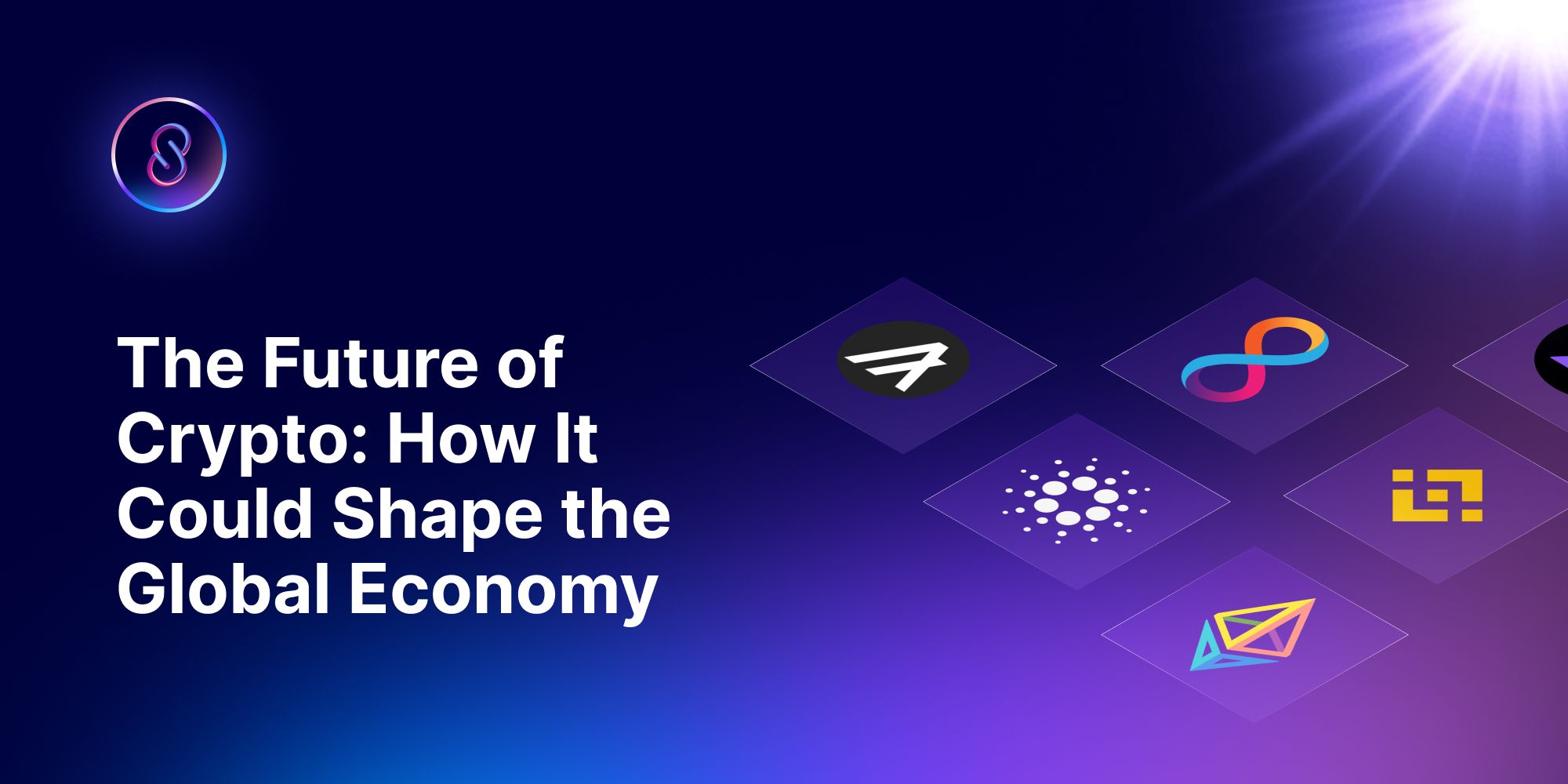 If you've been a part of the IC community, you've definitely read Adam Kantrowitz's weekly NFT updates before! Formerly on DfinityCommunity and CoinHustle, his articles will now be published on our blog. He'll be bringing us the latest scoop on Internet Computer NFTs on a weekly basis. Read on to find out what's hot this week: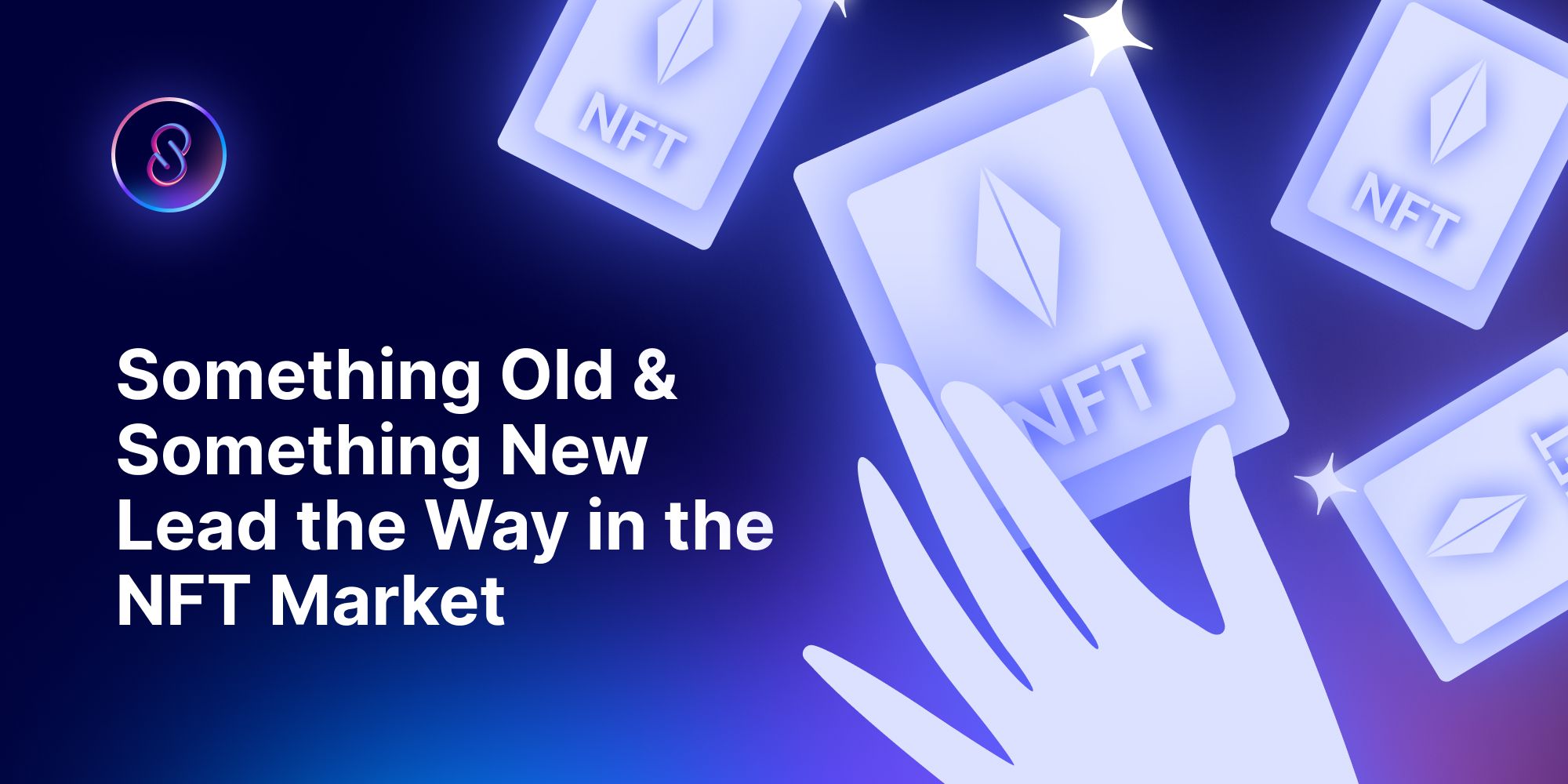 Going to Bitcoin Miami this year? If so, you should register to attend the ICP Community Conference, which will be held in May 16 & 17th. Community leaders like Rick Porter (DSCVR), Bob Bodily (Entrepot), Dan Ostrovsky (NFID), and Jordan Last (Demergent Labs) will be featured speakers.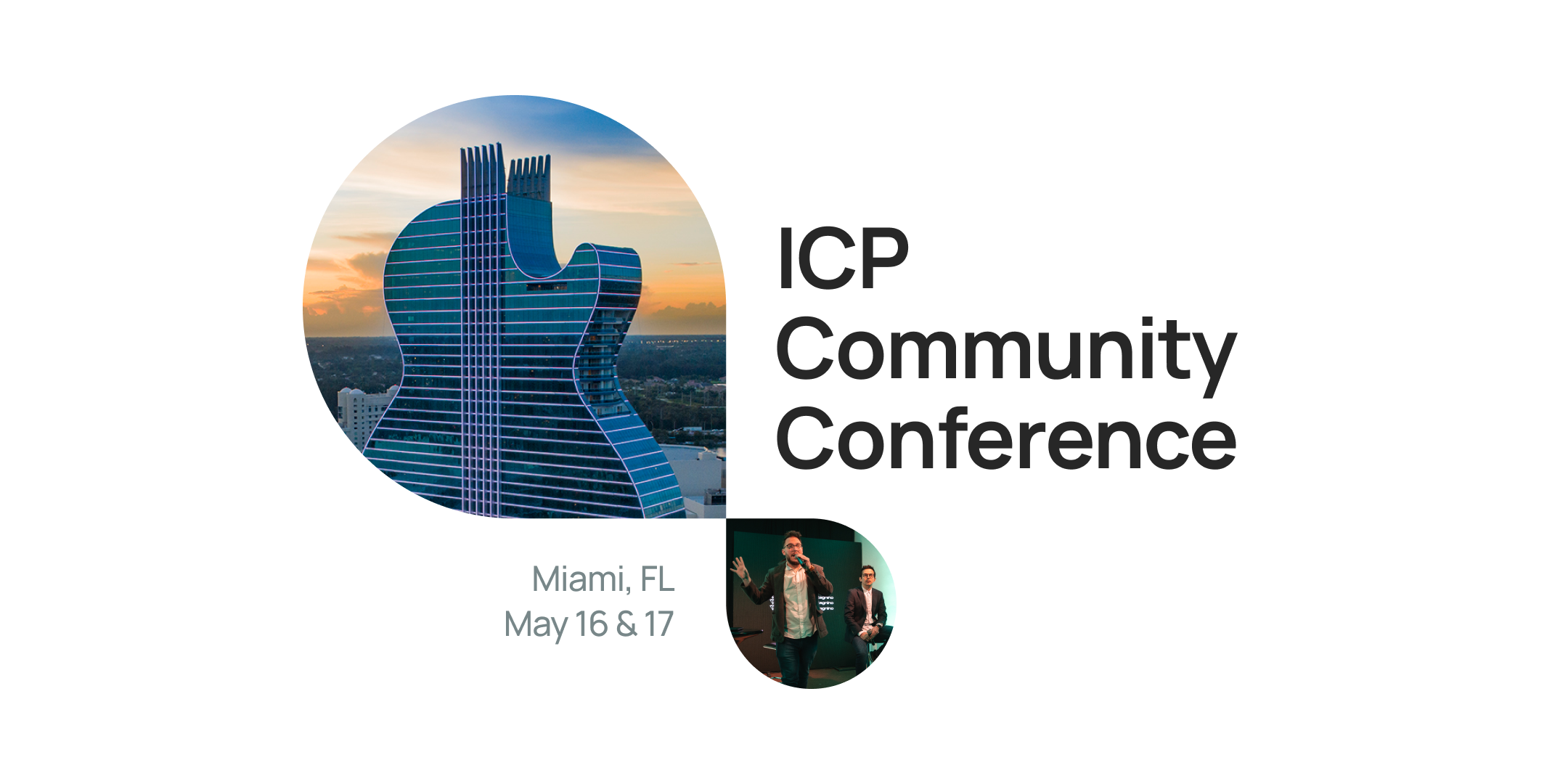 A complete guide to the BitFinity wallet—in our humble opinion, the best wallet in the IC! Not only is our wallet compatible with all major Internet Computer NFT marketplaces, but it will also soon be compatible with Bitcoin and other blockchain token standards as well, including ERC-20. Learn how to get started: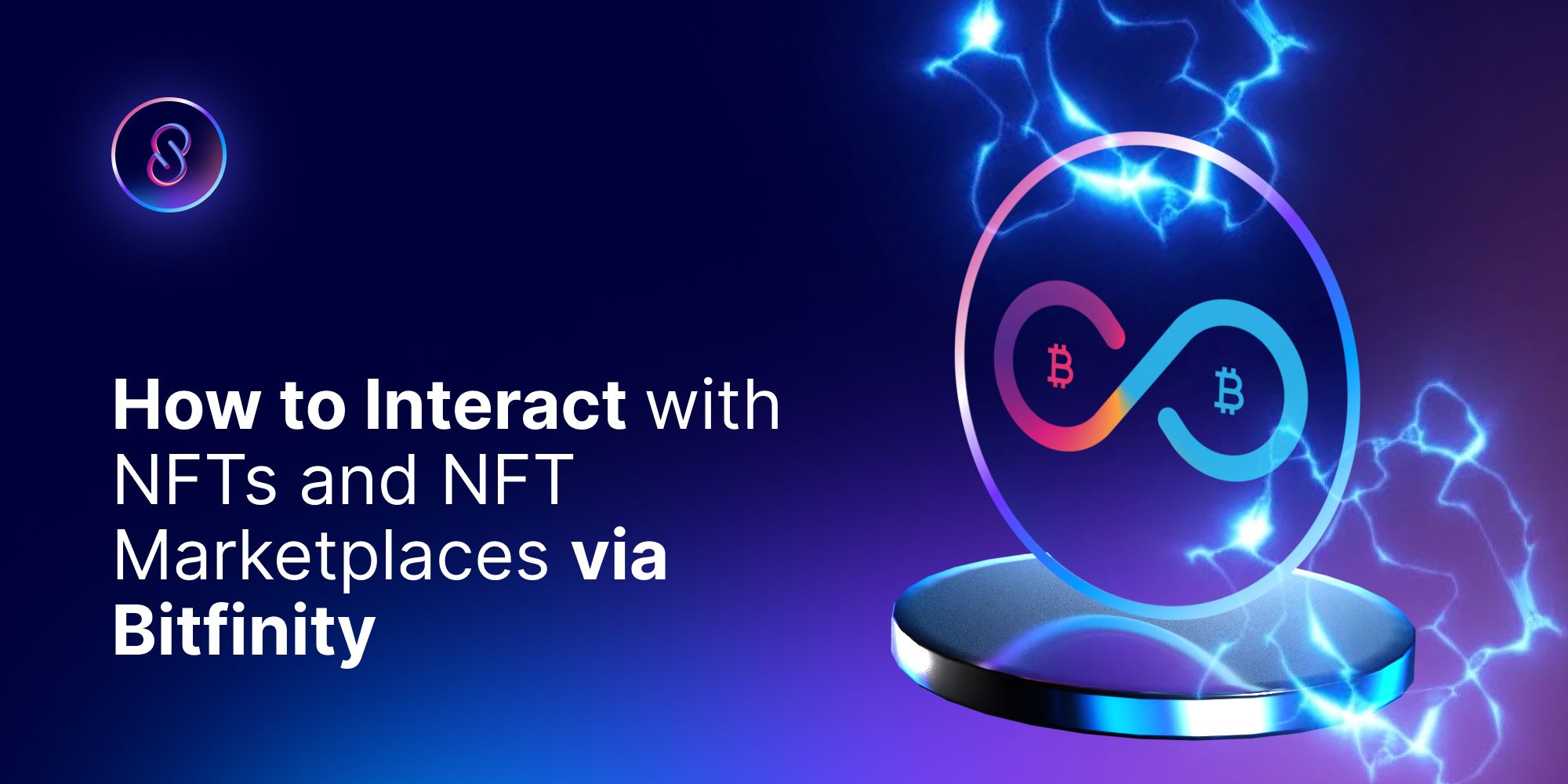 NFT Market Bytes
Cubetopia Pets launched last week. The sale never reached the public as holders of the Founder's Pass and Cubetopia Islands snatched them all up during the two private sale phases. The team raised 14,884 ICP in the sale, which was worth over $72,500 at the time. The Cubetopia Pets collection has now surpassed 5,000 ICP in volume on the secondary market. There are also 200 special pets in collaboration with BTC Flower. The floor price of those is currently at 23.23 ICP.
· GNight Punks was a partial airdrop and partial sale that exists on two blockchains. 8888 GNight Punks are on the Internet Computer. The other 1000 NFTs are Ordinals on the Bitcoin blockchain. The current floor is 0.19 ICP, which has minters at nearly 4x. It wasn't about the money for the team – they only raised a little over 200 ICP in the sale. The team is very excited about Bioniq – Toniq's upcoming marketplace to bring Ordinals to the IC, which will simplify the process of acquiring the other part of the collection for IC fans who are not familiar with the BTC blockchain.
· ToniqMint is live, and we have already seen several new projects on the launchpad. ISOMOTO has already sold out. There are 36 Grounded NFTs remaining. Other projects like The Swop OG are selling slowly but consistently.
Around the Web
😟 CZ r u OK?: Binance has recently been under intense scrutiny from the U.S. government. Their actions have been a little concerning this week, as Binance announced that they were swapping holdings in their own stablecoin ($BUSD) for $TUSD and $USDT, then replied to a senatorial probe about their operations with Binance.US by replying with a 14-page letter that omitted all financial information.
💸 Exploiter's Paradise: Euler Finance, a non-custodial lending protocol on the Ethereum blockchain, lost over $196m in a flash loan attack on Monday. This is the largest hack of 2023 (so far).
🤝 Power Moves: India and the United Arab Emirates announced that their central banks will be collaborating on their CBDC (Central Bank Digital Currency) launch efforts. This partnership is one to watch as both the Indian and UAE populations together account for a significant chunk of high-volume and high-frequency trading. India's digital rupee program has been slowly rolling out since last November and currently boasts over 50,000 unique users.
🎢 Are We Back Yet?: Metamask volume hit an All-Time High this week, and major coins are pumping—Bitcoin and Ethereum in particular. The catalyst for this sudden market movement? Likely the fear of a financial collapse in the tradfi world, spurred by the failures of Silvergate Bank and Silicon Valley Bank late last week. It's hard to say what the immediate future holds in store for us; Credit Suisse, one of the world's most prestigious investment banks, is also on the brink of collapse.
Tweet of the Week
The tweet that started all of the excitement! This is the start of a massive DeFi rush on ICP!
Meme of the Week
Video of the Week
Andrei breaks down how to use the Bitfinity Wallet in a great instructive video! Remember to like, subscribe and hit the notification bell.
A Matter of Opinion: Head of Marketing, Infinity Swap
This week, I decided to send out my thoughts via a Tweet thread. Please like, retweet, and comment if you value the work we are doing in the community. Have a great week, #INFINISWAPPERS!

Connect with InfinitySwap
Bitfinity Wallet |AMM | Twitter | Website | Telegram | Discord | Github