InfinityWeekly: We are the Community
Welcome to Issue #50 of Infinity Weekly for our INFINISWAPPERS community.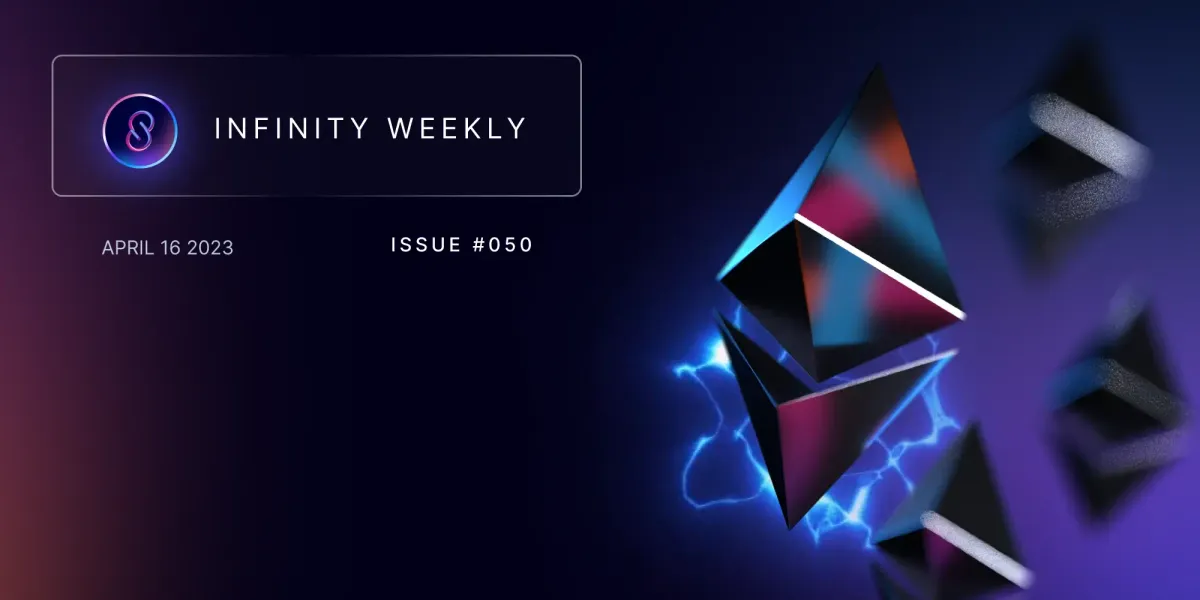 Welcome to Issue #50 of Infinity Weekly for our INFINISWAPPERS community. If this newsletter was forwarded to you, sign up here.
What's in Today's Email?
IC Ecosystem News
This Week in our Blog
NFT Market Bytes
Around the Web
Tweet of the Week
Video of the Week
Meme Time
A Matter of Opinion
IC Ecosystem News
♾ Year Two: You could win 1000 $ICP as a part of the Internet Computer's second-anniversary celebration! Share your enthusiasm with other #ICPeople with an upbeat video submission for your chance to win. The contest ends May 1st.
♾ Get Ready to BUIDL: Registration is now open for the Internet Computer BUILD Bitcoin Hackathon, powered by Encode. This four-week online hackathon offers a unique opportunity for devs to dive into the IC ecosystem with comprehensive resources and support, as well as networking opportunities. The hackathon kicks off on May 22nd, so be sure to register in time!
♾ ICP: World Computer: Say hello to a new crop of grant recipients who are creating innovative new dApps on the Internet Computer! From AI technology and VR experiences to decentralized anonymous social media, the IC is fast becoming the home of the new internet.
♾ Party Streamers: Itoka, an AI-powered, decentralized music platform on the Internet Computer, recently conducted a massive test of their streaming infrastructure to roaring success. The resulting data suggests that a properly realized web3 stack built on the IC could be superior to web2 streaming apps!
This Week in Our Blog
One major criticism against cryptocurrency adoption is the environmental impact of blockchains, which are notorious for energy consumption. Take a deep dive with us as we explore the challenge of making crypto 'green' and what's ahead for sustainability in the blockchain industry.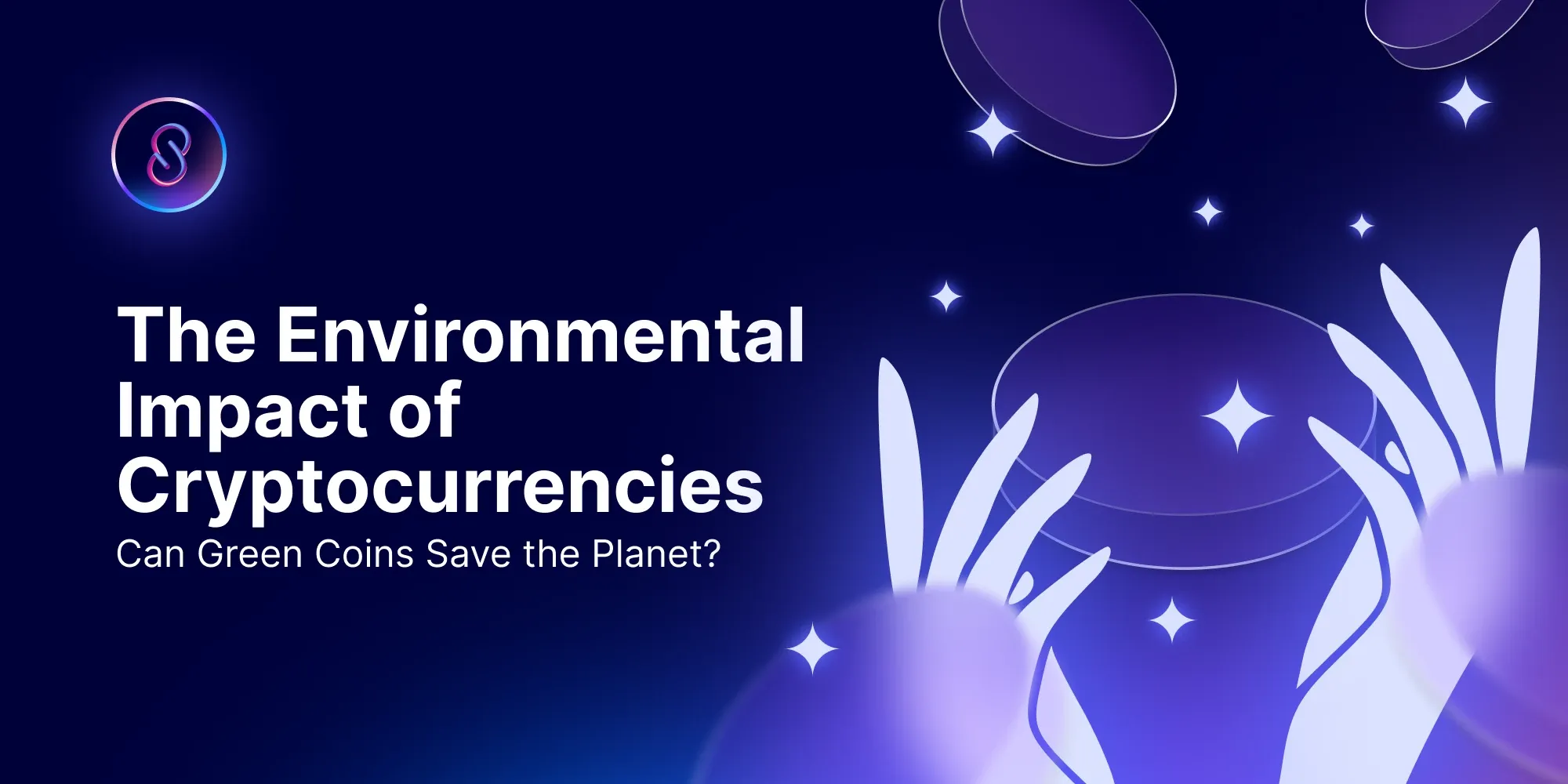 PHASMA NFT's new owner tells us about the current state and future roadmap of PHASMA, a collection of 1500 unique artworks with an established IC community: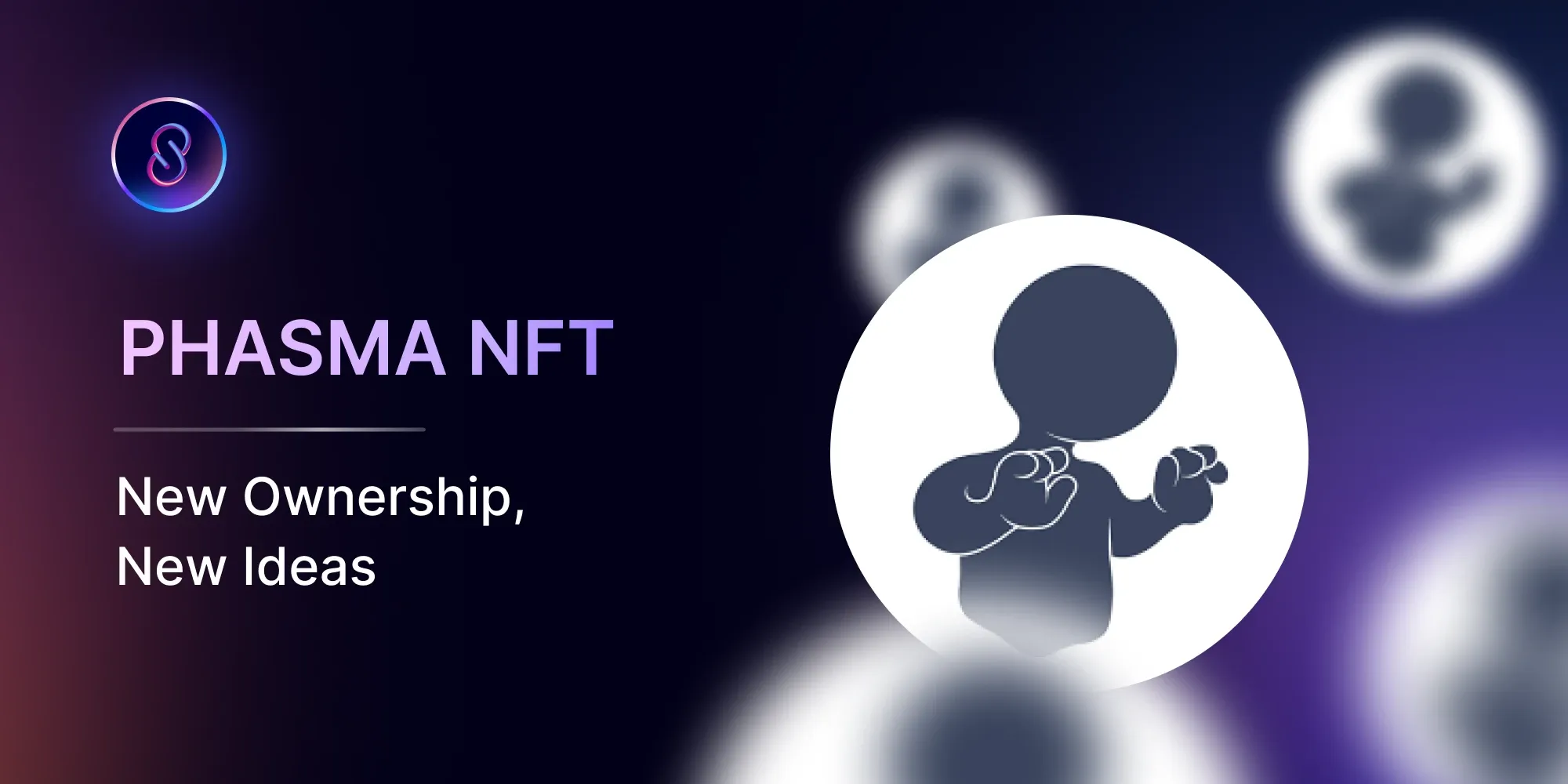 InfinitySwap's Bitfinity EVM will serve as the backbone of the Internet Computer. Being an EVM-compatible blockchain opens up avenues for new developers and users to the IC, and InfinitySwap is eager to lead this monumental progress.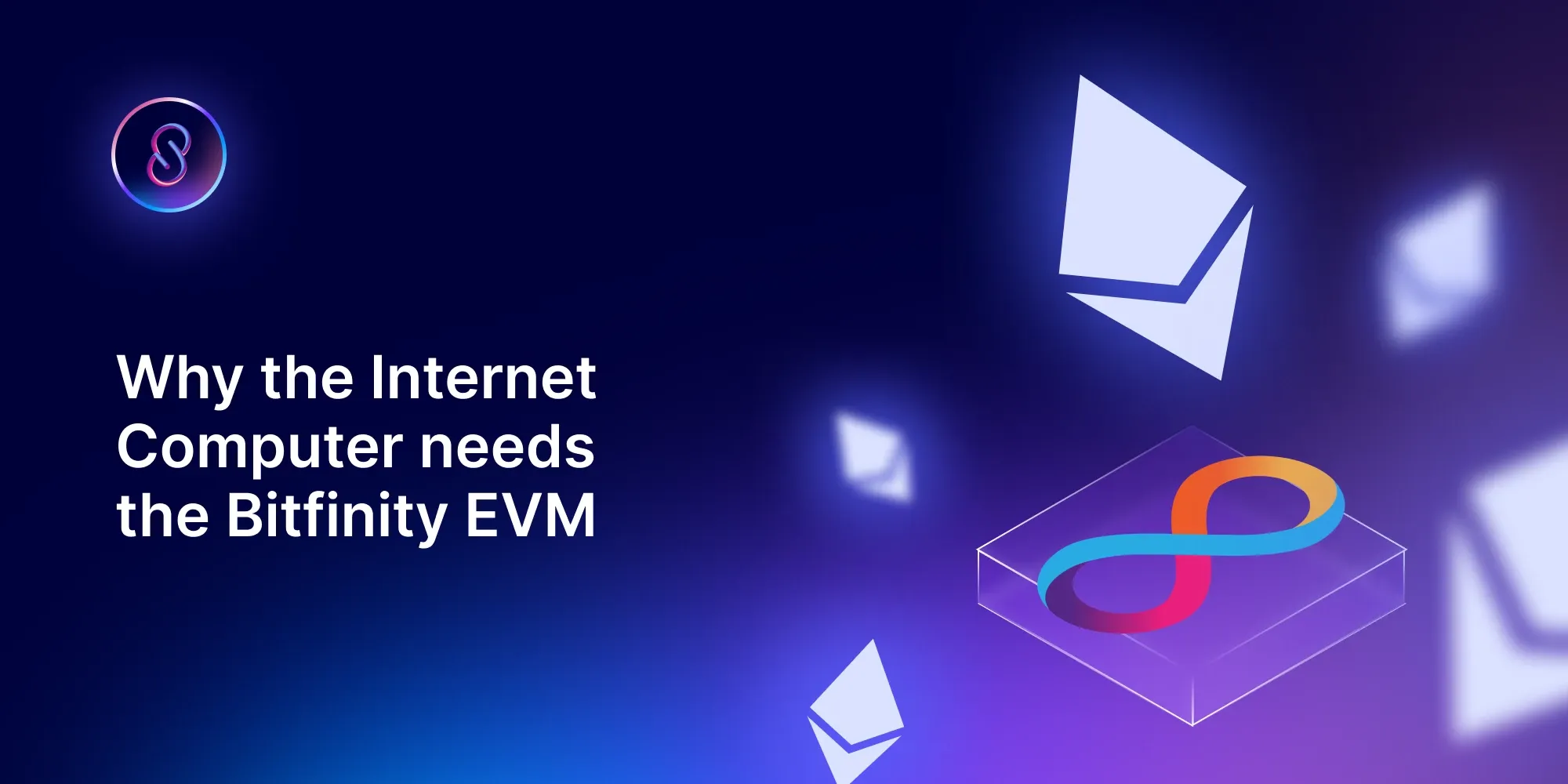 In this week's issue of State of DeFi, we break down the most important topics in the news, from the US Treasury's anti-money laundering stance and their future plans, to TerraPort's $2m hack.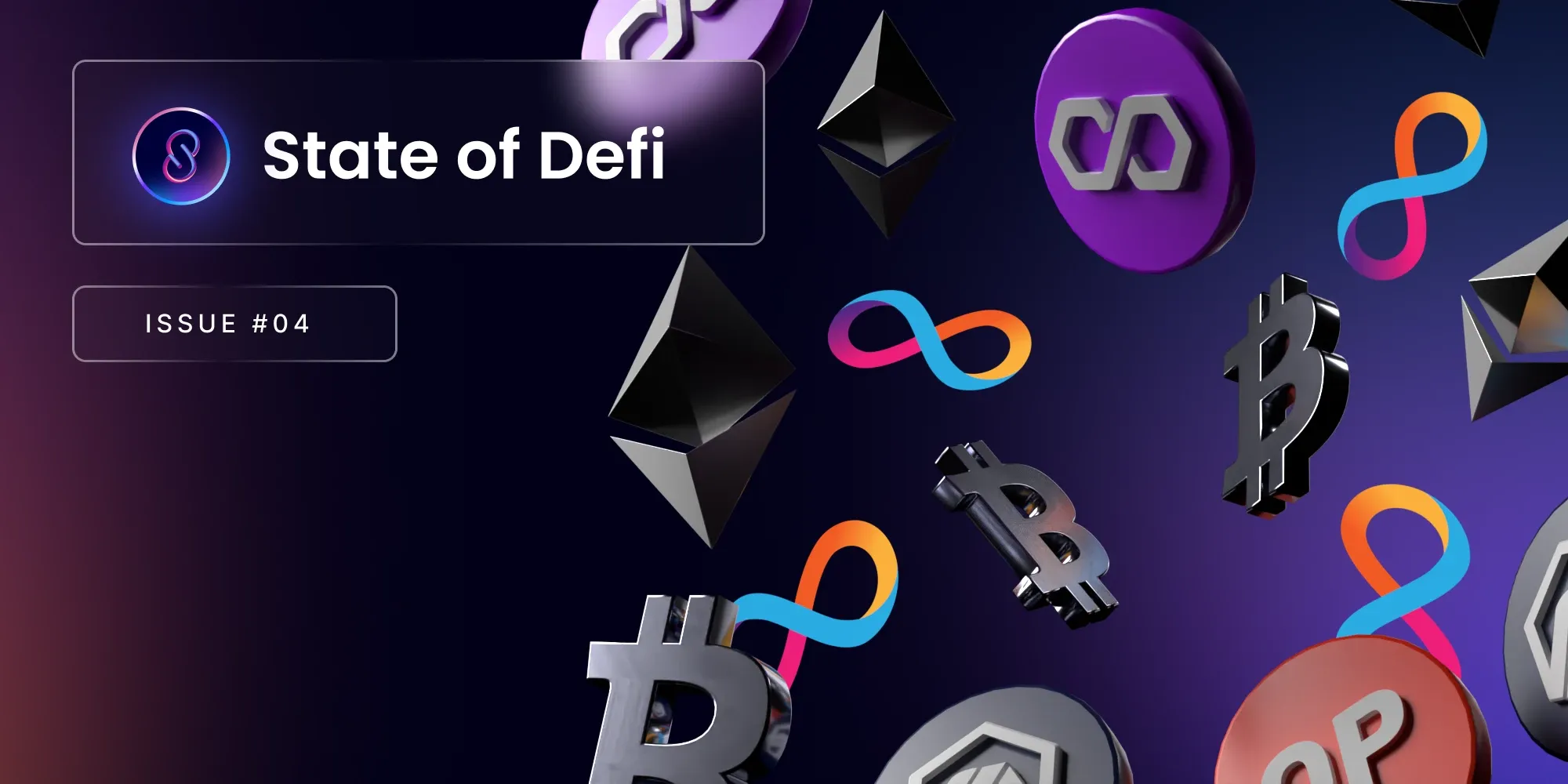 Interested in becoming a Motoko dev and joining the next wave of web3 developers? Learn more about the next Motoko Bootcamp by Code & State.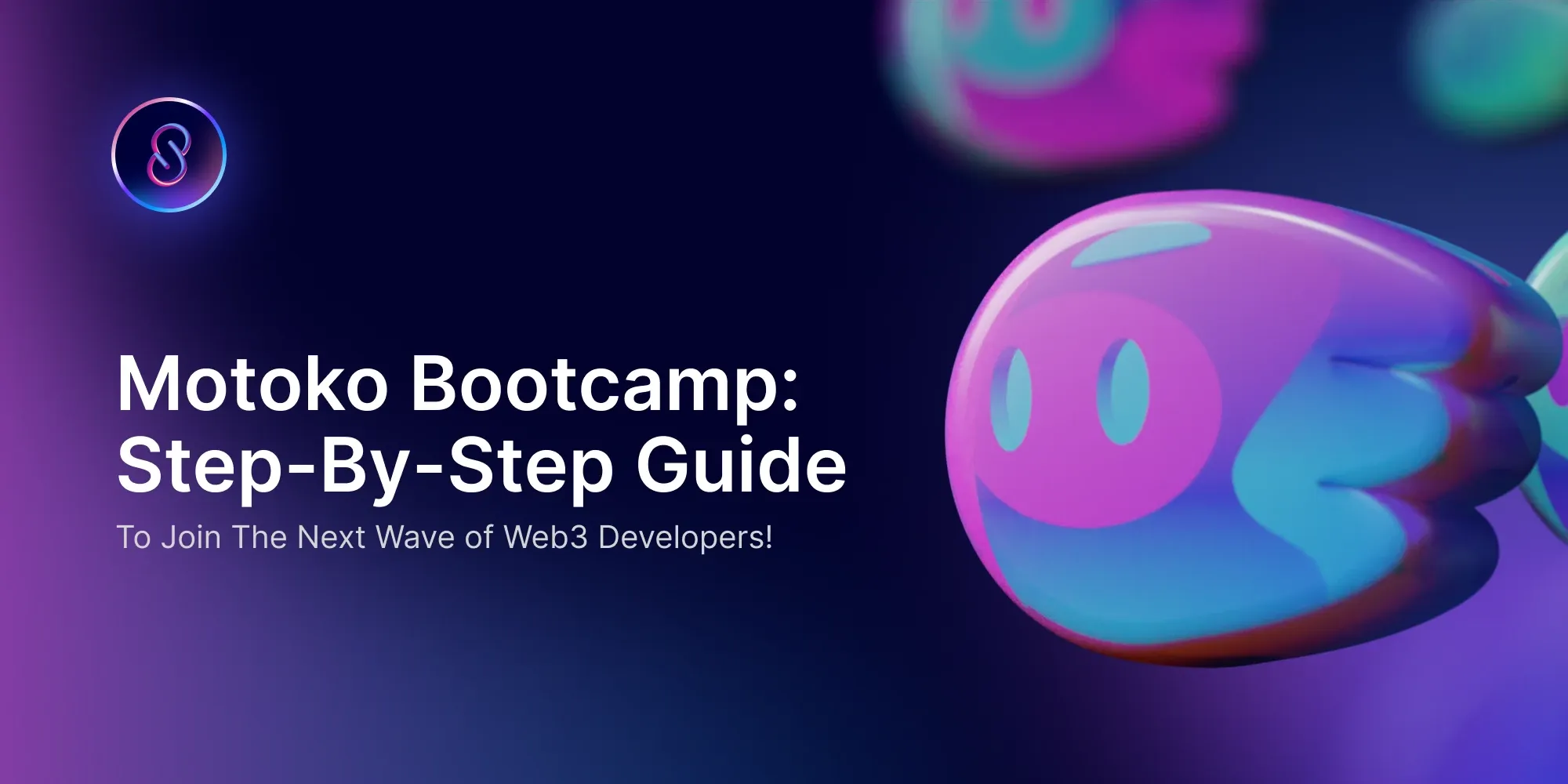 The last few weeks have seen a slump in NFT activity on the Internet Computer, but we're seeing signs of life as certain collections stay liquid and on the rise. Get caught up on all of the latest IC NFT news here: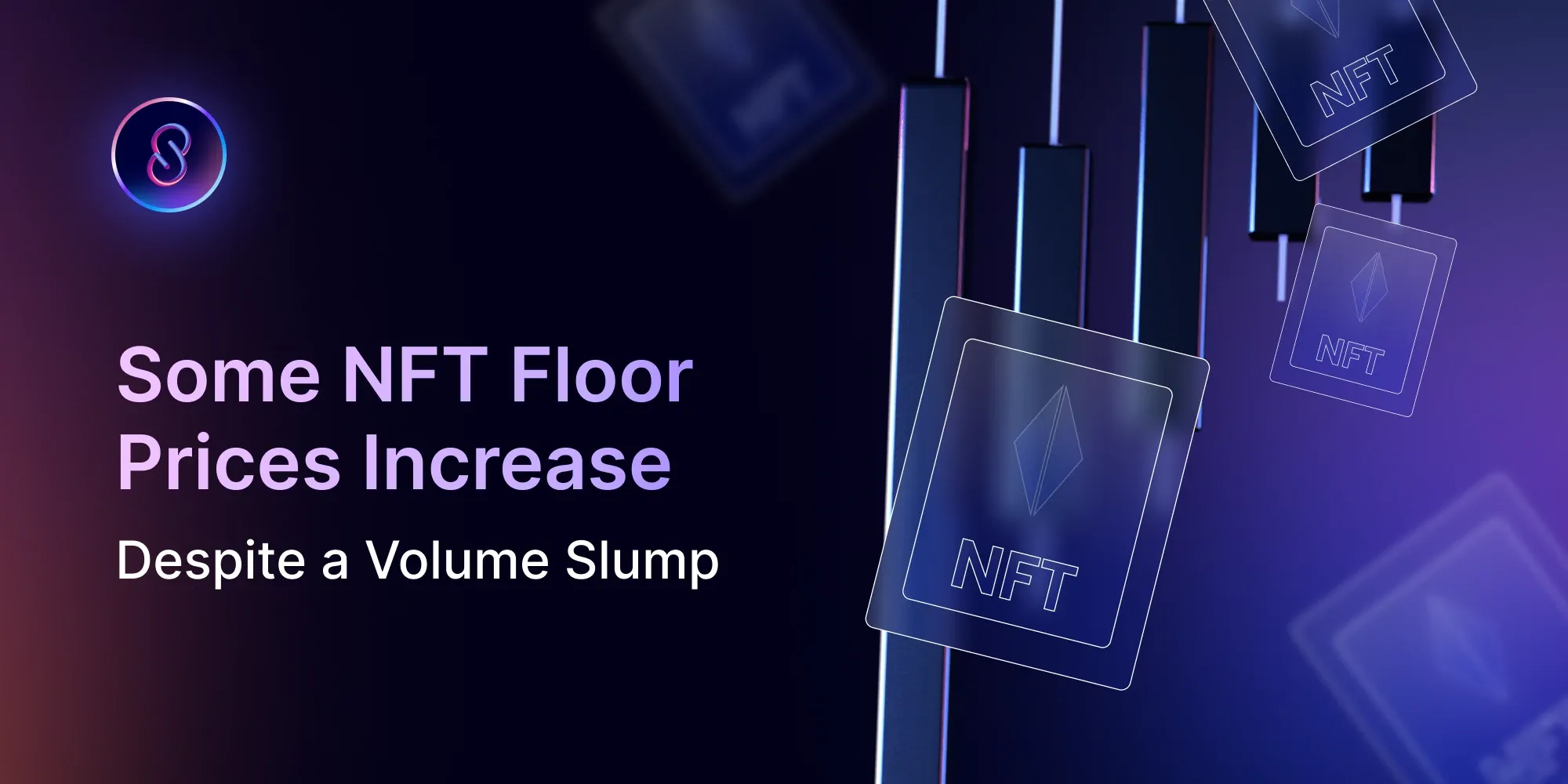 What is Motoko? Some of you may only know it as the friendly robot mascot (and NFT collection) by DFINITY, but it's actually a programming language specially designed for the Internet Computer. We cover important facts and why devs should consider learning and implementing Motoko when building on the IC: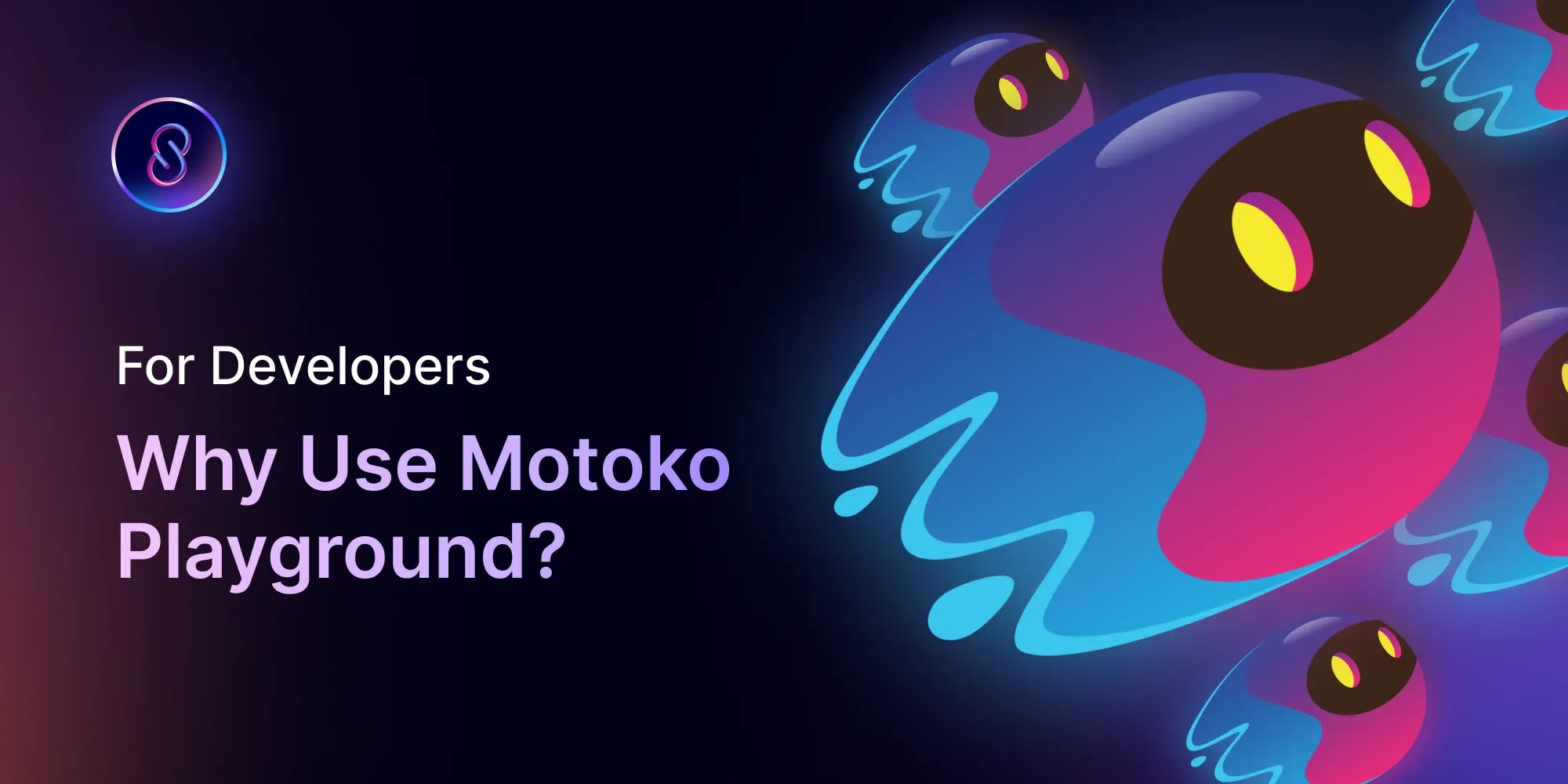 A guest post from our partners at GOODMINT, developed by ICPverse Labs, that benefits projects on the IC by amalgamating tools like engagement and community management on a single platform.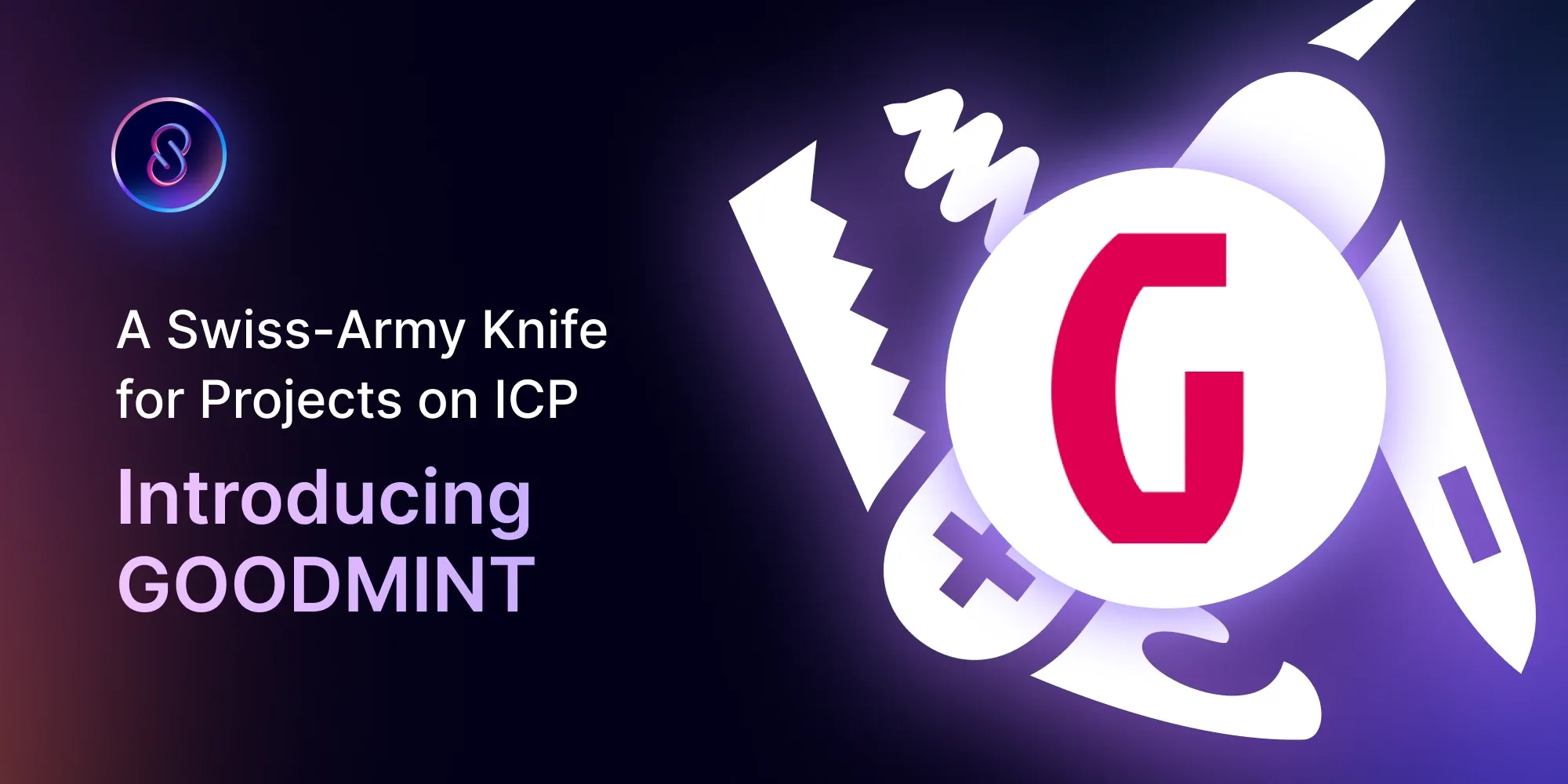 NFT Market Bytes
PHASMA floor prices continue to rise with the announcement of new management for the collection. We reported in this week's NFT update article that the floor had increased from 1 ICP to 1.33 ICP, but now it has reached 2 ICP - completely doubling from when our new partner wrote their guest post on our blog. We're proud to see the advancement the project is making, and we encourage projects that need a boost to keep them going through the recession to contact us about our NFT partnership initiative.
The floor price of ICTempies has backslid slightly after we reported the increase from 0.05 ICP to 0.085 ICP earlier in the week. However, the floor is very thin, with only 11 NFTs listed below 0.088 ICP. That means it would only take someone to sweep the floor with a mere 0.8 ICP (about $4.50 USD) to take the floor back above this week's previous high.
The floor price of Puzzle - the 3D PfP collection from popular IC artist Neel - is still resting comfortably at 0.15 ICP one week after reaching that level. There are only two NFTs at the floor. So just 0.3 ICP (about $1.75 USD) could bring the floor price up another 33% to 0.2 ICP.
Around the Web
🦄 UniOS: The Uniswap Wallet is finally available as an app for iOS users in the U.S. and other select countries. Uniswap is the largest decentralized exchange in the world by volume; it is also the most popular Ethereum DeFi protocol with over $4.26b TVL. The wallet allows users to trade assets on Ethereum as well as  Polygon, Arbitrum, and Optimism.
🐂 Bull Meets Bird: Twitter has long established itself as the home of crypto communities, with much of the important conversations happening on CT (crypto Twitter). Given that, CEO Elon Musk's latest decision to integrate the popular crypto-and-stocks trading app eToro into the platform makes sense. This week's integration announcement led to a modest pump on $DOGE, Musk's favored coin.
⚖️ Lawsuit Boy: Ben Armstrong (a.k.a. BitBoy) is a crypto influencer who is no stranger to controversy and legal battles. However, his most recent lawsuit is getting more negative attention than usual as Armstrong went on Twitter to call class action lawsuit lawyer Adam Moskowitz a "p***y" and a "b***h" and hinted at doxxing Moskowitz's home address, prompting safety concerns.
💰 Shanghai Moon: Ethereum is seeing a healthy price move up following Wednesday's Shanghai upgrade. Although some were speculating a steep drop (as the upgrade finally made it possible for stakers who had locked up their $ETH for the past two years to sell), it seems $ETH sentiment remains bullish as 94,800 more $ETH were deposited for staking over the first 24 hours after the upgrade.
Tweet of the Week
The Internet Computer needs the EVM to enable easier building and onboarding devs already familiar with EVM architecture and Solidity from outside of the ICP ecosystem.
Video of the Week
A video showcasing our superb Infinity Canister Collection and highlighting the fantastic opportunities available to projects via our NFT Partnership initiative.
Meme Time
This week, a special tribute to Robinson Wealth, who has been very busy being creative and proactive in his support of the Canisters. It seems appropriate that he gets one for his troubles. Contact ICPfan8, Robinson Wealth, and thanks for your support! :)
A Matter of Opinion: Infiniswappers must now become the defacto ICP Community
By Daniel, Head of Marketing
Hi INFINISWAPPERS. I hope you're all having a good Sunday. Those of you who have followed me from the start know that Dukakis Tejada brought me in to help set up Dfinity Community. Dukakis is a fantastic person who I have immense respect for.
His incredible knowledge and vision have been a source of major inspiration, and I truly believe that if he were to be put in charge of operations in any project, he would get the best marketing division together possible based on the funding provided. I know that opportunities will abound for him in the future.
We were there building a community from day one after Genesis. We cobbled together a team of idealists who worked as volunteers because we believed in a higher purpose. I had a particular aversion to big tech becoming the arbiters of truth and censoring what they deemed outside of the party line- the essence of political correctness. Others had their own reasons for putting in the grind.
We built something incredible. An organic following of over 60,000 people. The central hub for information for the community and devs. A flourishing and vibrant blog, newsletter, and social apparatus.
It is with great sadness, therefore, that Dfinity Community is pausing operations, with over a month since any content was posted.
Without a community, a chain is nothing. Look at the power of the Cardano, Doge, and Shibu Inu communities, to name but a few.
That is why I am trying to rally the community to take up the mantle of the void left by Dfinity Community.
We are trying to revitalize the stagnant NFT Market via our Partnership initiative. We post a weekly NFT piece written by Adam, include projects in this weekly newsletter, and feature them in our weekly Discord AMAs that started with Eimolad.
We support projects as much as possible via our marketing platform. Our mods work around the clock energetically to share every piece of good news, and we have allowed guest posting for partners to make a more inclusive community-oriented blog.
This has been recognized, and I have noted our readership and outreach have skyrocketed in recent weeks and months. Soon, we expect the entire ICP community to value us as the defacto hub, as many already have.
We must now become the defacto ICP community. There is no alternative.
As I write, ICP is approaching $6. This could be the cause for some cautious optimism.  
Have a great Sunday and an awesome week ahead, INFINISWAPPERS!

Connect with InfinitySwap
Bitfinity Wallet |AMM | Twitter | Website | Telegram | Discord | Github