Announcement
InfinitySwap: Feedback and Focus Groups for Rewards
Rewards for focus group participants on InfinitySwap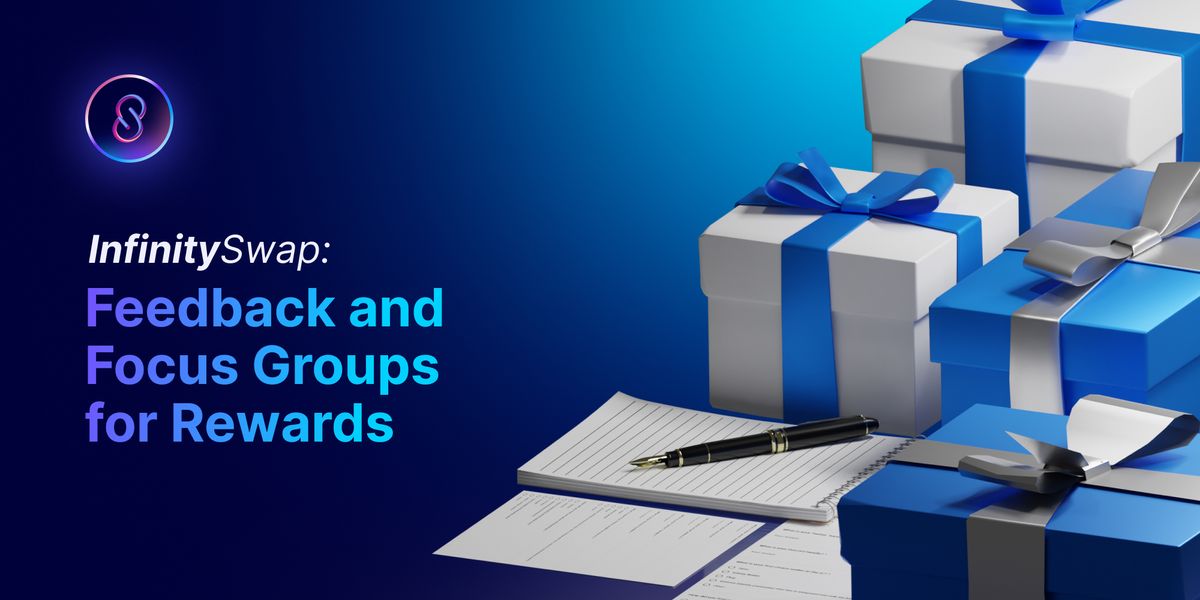 Hello everyone!
We want to give everyone a further opportunity to gain access to our growing list of airdrops we have planned. As many of you already know, we have teamed up with DKLORD89 and Egidoval to drop Infinity Gems in September and have collaborations agreed with VRSTL Studios, Cosmicrafts, and our talented in-house graphics designer to produce further collections. We have also begun talks with Nauts and have received interest from more artists to collaborate, so this will be an ongoing campaign.
Embedded in this article is a Google form. Please fill it out and be as honest as possible- we value positive feedback as well as constructive criticism and will give an equal chance to everyone based on their input.
Please be aware that we are looking to select a lucky few of you to participate in 30 mins focus group sessions on Zoom scheduled via Calendly. If you are chosen, we will provide details, but it will mean that you can get access to ALL of the aforementioned drops. These NFTs will be in HOT demand, so good luck in being selected. Even if you aren't, you will automatically be added to our spreadsheet to gain access to at least one future drop, so it will be worth your time.
Thank you for participating and helping us to provide the wallet that you, our community, deserve!
Connect with InfinitySwap
Twitter | Website | Telegram | Discord | Github