InfinitySwap News
2022- A Year in Review
2022 has been a year of mixed fortunes, but one in which we laid the foundation for success. In 2023 we will slowly begin to reap what we have sown.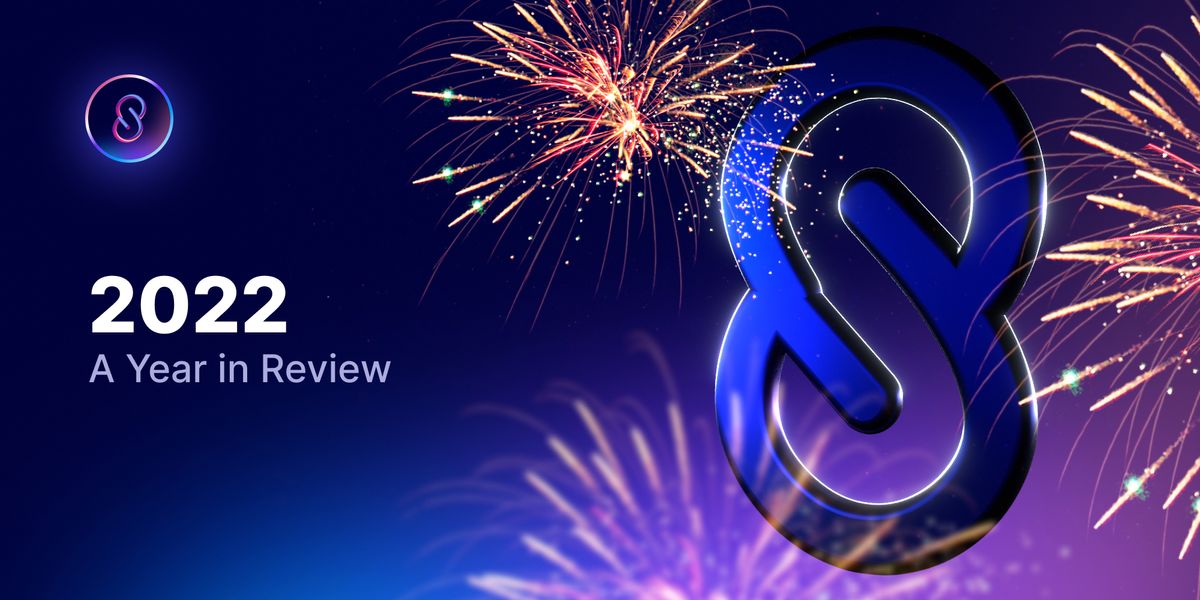 2022 has been a year of mixed fortunes, but one in which we laid the foundation for success. In 2023 we will slowly begin to reap what we have sown.
Macro-economic situation
Looking back on 2022, how do you feel about it in terms of something we can all relate to, our experience as supporters of the Internet Computer, 8-year gang members, and more recently, ICPeople and INFINISWAPPERS?
One thing is for sure, the macro-economic situation has been poor, with rampant inflation, soaring interest rates, and in many parts of the world, increasing energy costs.
This has translated poorly for speculative asset prices, particularly crypto. Many of us will be happy to see the back of 2022 and look forward to a new year and a new start. As I sit to write this, there are tentative signs that Bitcoin integration and HTTPS outcalls as the major technological achievements on the IC are beginning to move the ICP price. Over the last week, we have seen an 8% uptick despite an overall downtrend in the market. This will augur well if a positive sentiment can be maintained as the market is so tightly packed that a break out would see a swift rise up the rankings.
Personal Growth
I worked with Dfinity Community and helped my great friend and mentor in web3, Dukakis, to set up something that I am proud of that has been a rich source of information for those entering the ICP ecosystem. By the time I left, DC had 60,000 followers and was (and remains) the largest community. It was also at the end of the bull run that saw me turn my attention to where I believe with unshakeable conviction the growth in ICP lies: DeFi.
I had talks with the CEO and CTO of InfinitySwap and grew to love the vision and roadmap, and quickly came to admire and respect the people who would become my bosses. I decided that I would work with InfinitySwap and set up a marketing division to promote a revolutionary project that has been backed by powerhouse investors such as Polychain.
It quickly occurred to me that if Bitcoin and Ethereum integration would be the initial driving force of the Internet Computer, then InfinitySwap would be uniquely positioned to leverage such tech that would be game-changing for Defi. It was an opportunity I would not be able to resist.
InfinitySwap Growth and Marketing
Since April, we have surged forward with a huge amount of success as a company, setting things up for a stupendous 2023 and beyond. After assembling a team of fantastic writers and moderators who work tirelessly to disseminate high-quality content, we began to create our blog as a first step.
We started by focusing on InfinitySwap, particularly our products and services, and have broadened our focus over time to include the wider IC space while supporting our partners. We are now looking squarely at the Bitcoin community as we aim to expand our outreach further in Q1 2023 and onboard people from outside of the ecosystem.
2022 has been immensely successful for InfinitySwap. Since April, our Twitter has doubled in size to 27k followers, and we have the most engaged community on ICP going into the New Year (source: Lunarcrush Social Analytics). We also have our marketing account via @ICPfan8 heavily featuring in the top 10
InfinitySwap Blog Success
We also have a fast-expanding list of thousands of subscribers who receive our weekly newsletter, which updates the community on the week's events. Ben Armstrong, AKA Bitboy is counted as one of them, and we know from his 100% opening rate he enjoys the content. Thanks Ben :)
Our blog readership is seeing a colossal increase in readership. It usually takes around six months for SEO to begin working its magic, and we are beginning to reap the benefit of our endeavors, seeing a more than 30% increase in visitors in the past month alone in what has been linear growth. This affirms the poll which saw our blog voted as the most successful on the Internet Computer. Our Search result impressions have skyrocketed and make me feel very excited about how much we are set to expand in 2023.
INFINISWAPPERS: A Supercharged Community
Hashtags on Twitter create trends and give communities an identity to coalesce around. INFINISWAPPERS has now become our identity. Starting out two months ago, it went viral at the first attempt via a campaign we set up. Since then, the hashtag has remained steady at around 900 tweets a day on average, but that figure will increase exponentially as we enter the new year. To help, please add INFINISWAPPERS to your Twitter bio and encourage other ICP supporters to do the same.
We are able to utilize this hashtag to effectively mobilize our amazing community- from helping us to win the DSCVR Portal of the Year, to increasing our votes and visibility on sites like Cyql, which list IC projects. Our DSCVR portal must be one of, if not THE largest, with over 6500 members. Distrikt has also seen a surge in growth with thousands of members.
All of this translates to a supercharged community that reaped the first reward for such fierce loyalty- Our fine collection of Infinity Canisters sold on Yumi. The first collection on Yumi to have inbuilt rarity, this stunning collection cleared over 4000 ICP on the first day of trading and was a resounding success, with the #1 mint fetching a staggering 888 ICP.
Imagine being the person that got that lucky mint as a gift- we bet they had a wonderful Christmas! This is not to mention the incredible Gizmo collection from VRSTL that has seen solid sales. It was a festive season to remember, and don't forget that we still have the highly anticipated DKLORD and Egidoval collection of Infinity Gems to come in Q1.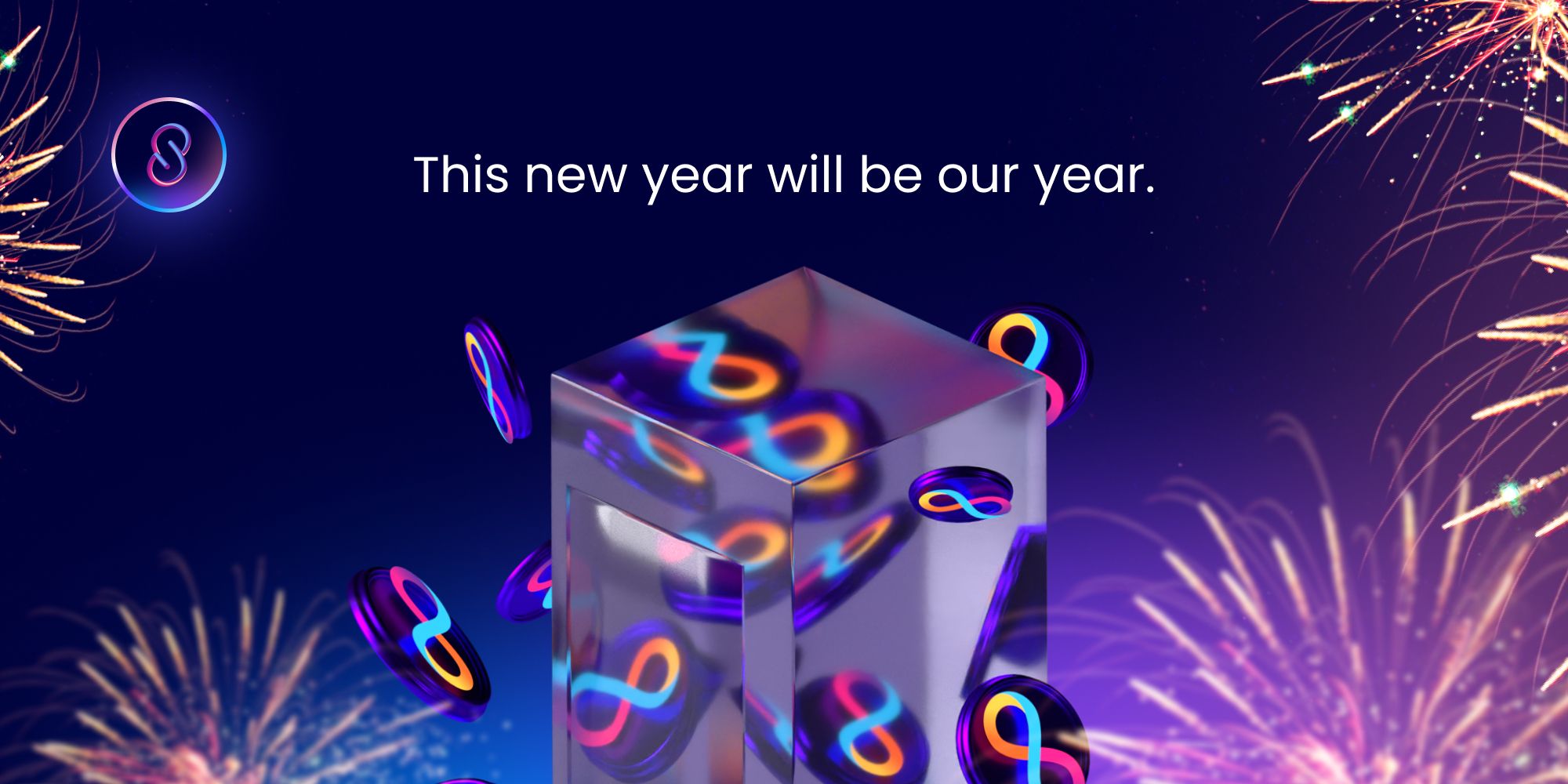 Success Metrics
Despite launching our wallet later than other projects on the IC, we have seen tremendous recent growth and now have over 20,000 downloads after rebranding to the Bitfinity Wallet, capturing the idea that there will be infinite possibilities with Bitcoin. We believe the growth will accelerate in 2023 after seeing over 5000 installations last month alone, and the Bitfinity Wallet will firmly establish itself as the defacto wallet on the ICP network.
This is especially in light of the massive community endorsement the wallet has received on the Chrome store, with a whopping 2300+ reviews at a score of 4.93/5! Similarly, our AMM is undergoing a soft launch and will show increased functionality over the months ahead, which will be incredibly exciting for everyone looking to create, stake, and swap. 2023 will see both our wallet and AMM gain immense traction as their technological superiority becomes apparent to all.
Plans for Q1 2023
If you think 2022 has been busy, wait until what we have in store ahead!
For Q1 2023, the marketing dept alone will focus on the following:
● Cross chain- particularly Bitcoin outreach- restructuring of blog content
● Cross-chain partnerships
● Cross-chain publications
● Video content production
● Reddit growth
● Campaigns
● Deck for messaging
● Expansion of products and services: AMM marketing
● NFT collection: DKLORD89 and Egidoval
This is on top of the growth of our existing channels, products, and services. Help us on our journey as we stride confidently into 2023 with an unshakeable conviction in InfinitySwap.
No doubt I am missing a lot, but honestly, if I included everything, I'd be here for weeks.
Let me finish by wishing you all the 2023 you deserve! We are relentless. We are the INFINISWAPPERS!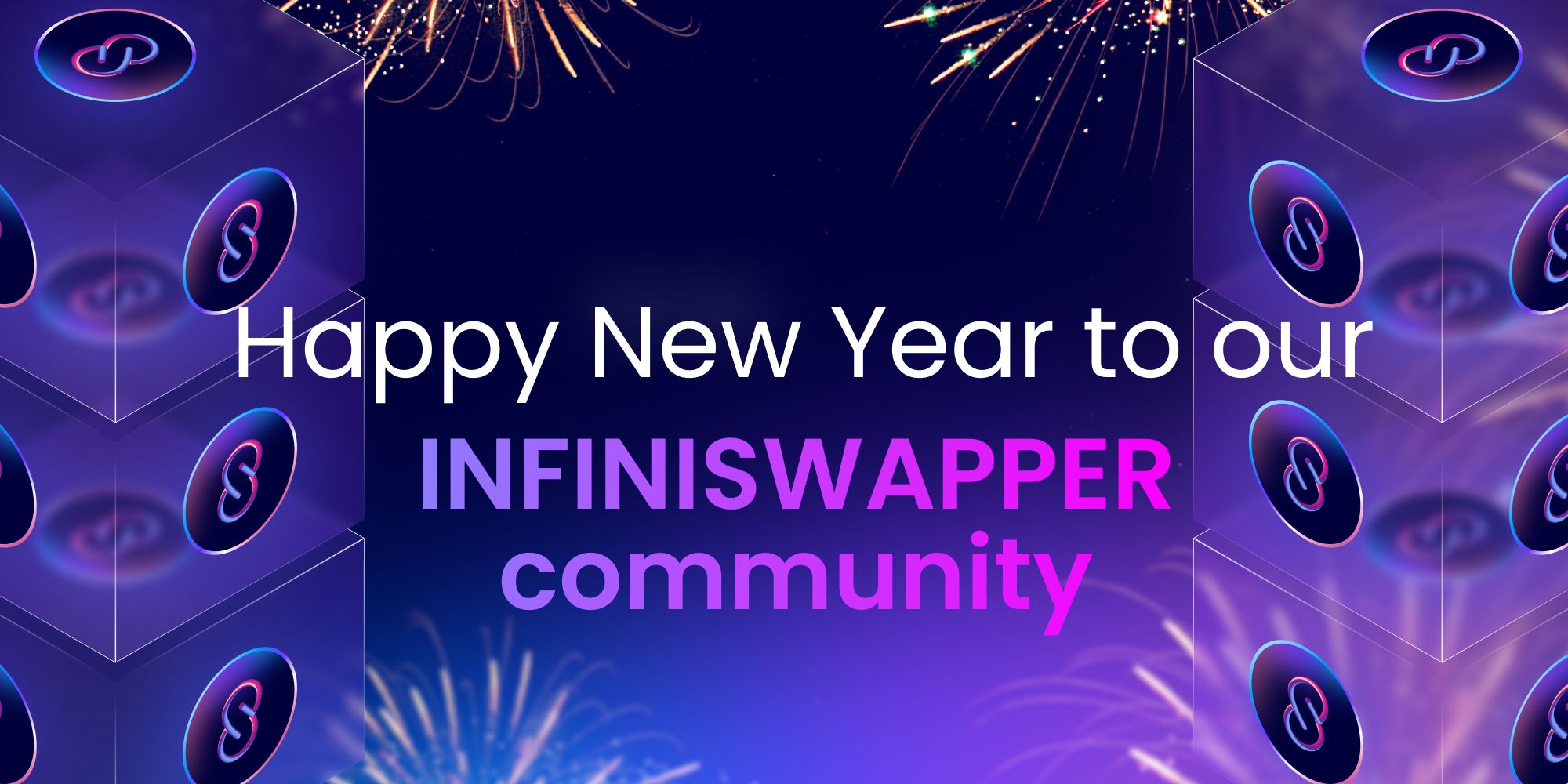 New Year's Resolutions
My new year's resolutions: Get into great shape, be an excellent dad and help InfinitySwap to become an outstanding success.
How about you? Let us know in the comments below.
Connect with InfinitySwap
Twitter | Website | Telegram | Discord | Github