Infinity Weekly: A Catalyst for Success
Welcome to Issue #47 of Infinity Weekly for our INFINISWAPPERS community.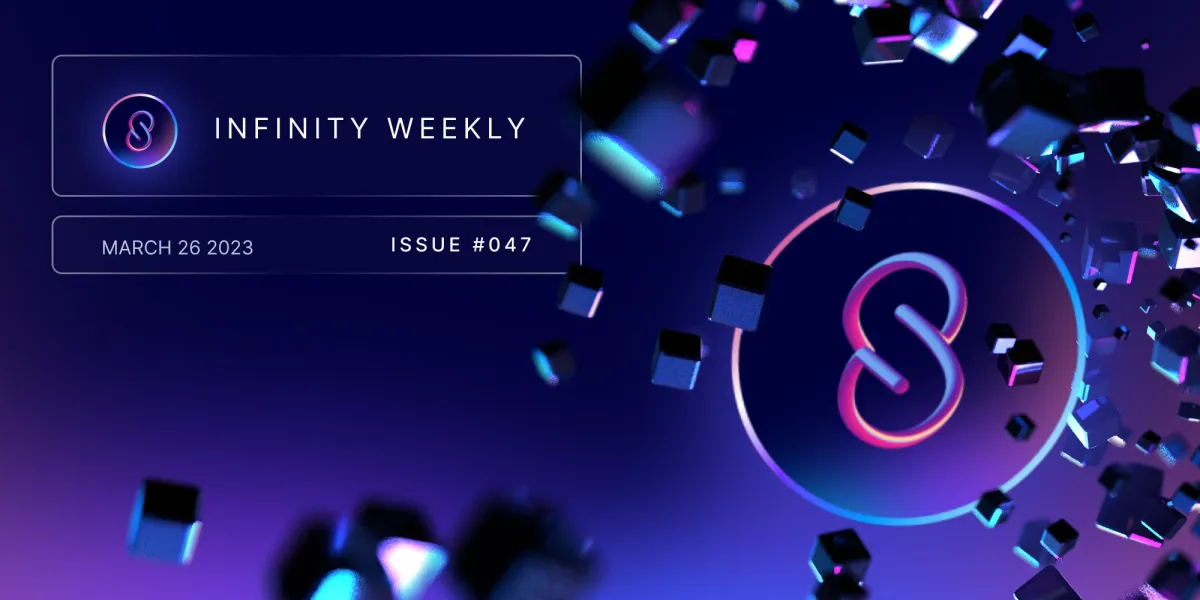 Welcome to Issue #47 of Infinity Weekly for our INFINISWAPPERS community. If this newsletter was forwarded to you, sign up here.
What's in Today's Email?
IC Ecosystem News
This Week in our Blog
NFT Market Bytes
Around the Web
Tweet of the Week
Video of the Week
Meme Time
A Matter of Opinion
IC Ecosystem News
♾ Redacted & Classified: Yumi NFT marketplace tweeted a multi-part thread on Thursday then deleted all but one tweet, which shows off their revamped logo. The nature of the original announcement? We can't say, but it might be worth keeping an eye on Yumi's Twitter account for some very special surprises in the near future. IC sleuths noted that there is a "First Year Anniversary" card in the image carousel on the marketplace homepage. We wonder what our friends at Yumi are cooking up...
♾ The Name Game: If you read our last newsletter, you already know that v2 of the ICP Community Grants is launching soon, and DFINITY is currently on the search for a new name for the program! Submissions are open until the 27th, so don't miss out on this opportunity to make your mark in Internet Computer history and win some $ICP!
♾ Yes We Scan: Interacting with the NNS (Network Nervous System) is easier than ever with this exciting new update. The NNS dapp now supports QR codes, which allows it to function more smoothly especially if you use your NNS dapp as a hot wallet, or send $ICP regularly from exchanges in order to stake.
♾ Community Matters: There has been some controversy in the past two weeks surrounding Toniq Labs and their role involving ckBTC KYT.
Toniq (the entity behind Entrepot NFT marketplace) was selected by DFINITY to be the sole API key provider without an NNS proposal or prior notification to the regular community. Some of the resulting criticism had to do with concerns about a lack of decentralization, openness, and favoritism.
Others seemed to question if Toniq can be trusted at all--as an example, IC people on Twitter and Telegram pointed out Entrepot's failure to deliver a Cronics game despite promising their NFT holders that a working product would be created over a year ago and teasing a platform that never materialized, despite assurances that it would be delivered 'soon' for months on end.
The good news is that a compromise seems to have been reached, thanks to community activism. Passion truly sets the IC community apart from the rest.
This Week in Our Blog
TradFi institutions like investment banks are increasingly buying Bitcoin as a diversification strategy. The potential benefits of investing in $BTC, like its high liquidity and role as a bet against inflation, make for compelling reasons to include this relatively new asset class in any well-rounded portfolio.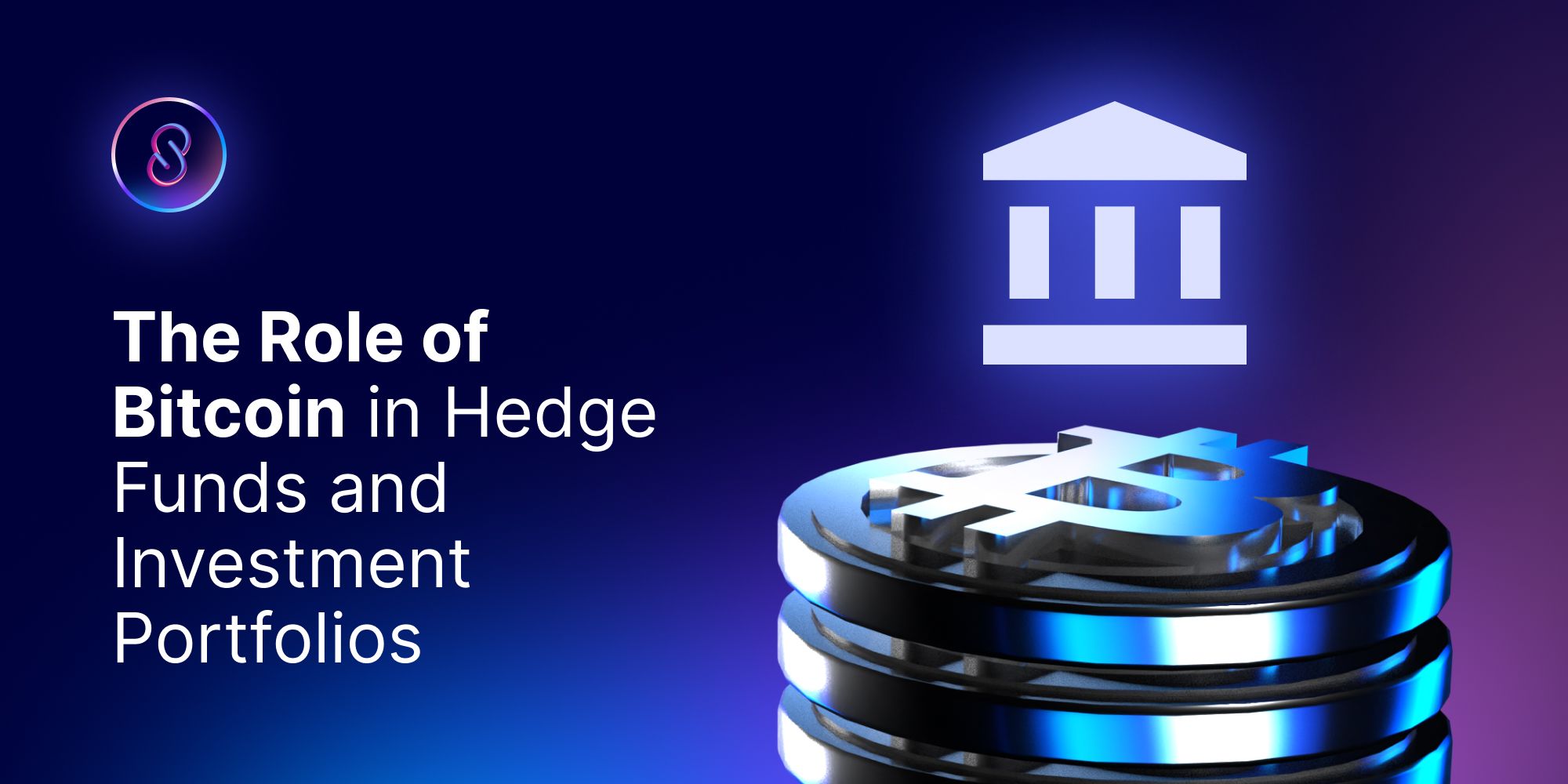 The Bitfinity Network EVM will bring innovation to all of DeFi. Designed by the InfinitySwap team with flexibility and speed in mind, Decentralized Finance will finally be supercharged to do more than simple payments and loans.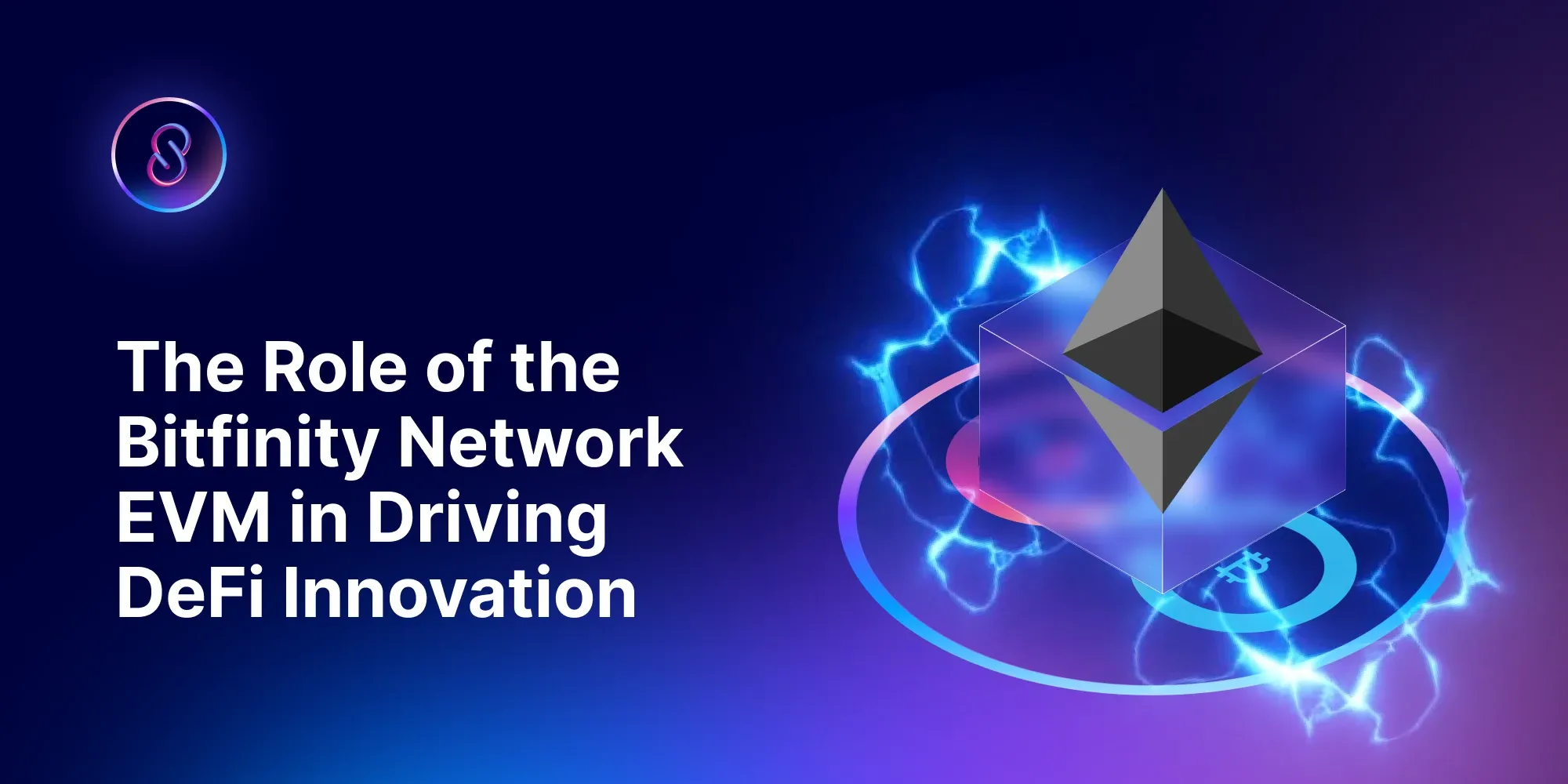 Get to know our latest Platinum partner, Hybrid Studio in this exclusive interview. Their spellbinding collection, which caused a stir in the IC community with a series of high-quality preview videos, is now live on Yumi Marketplace.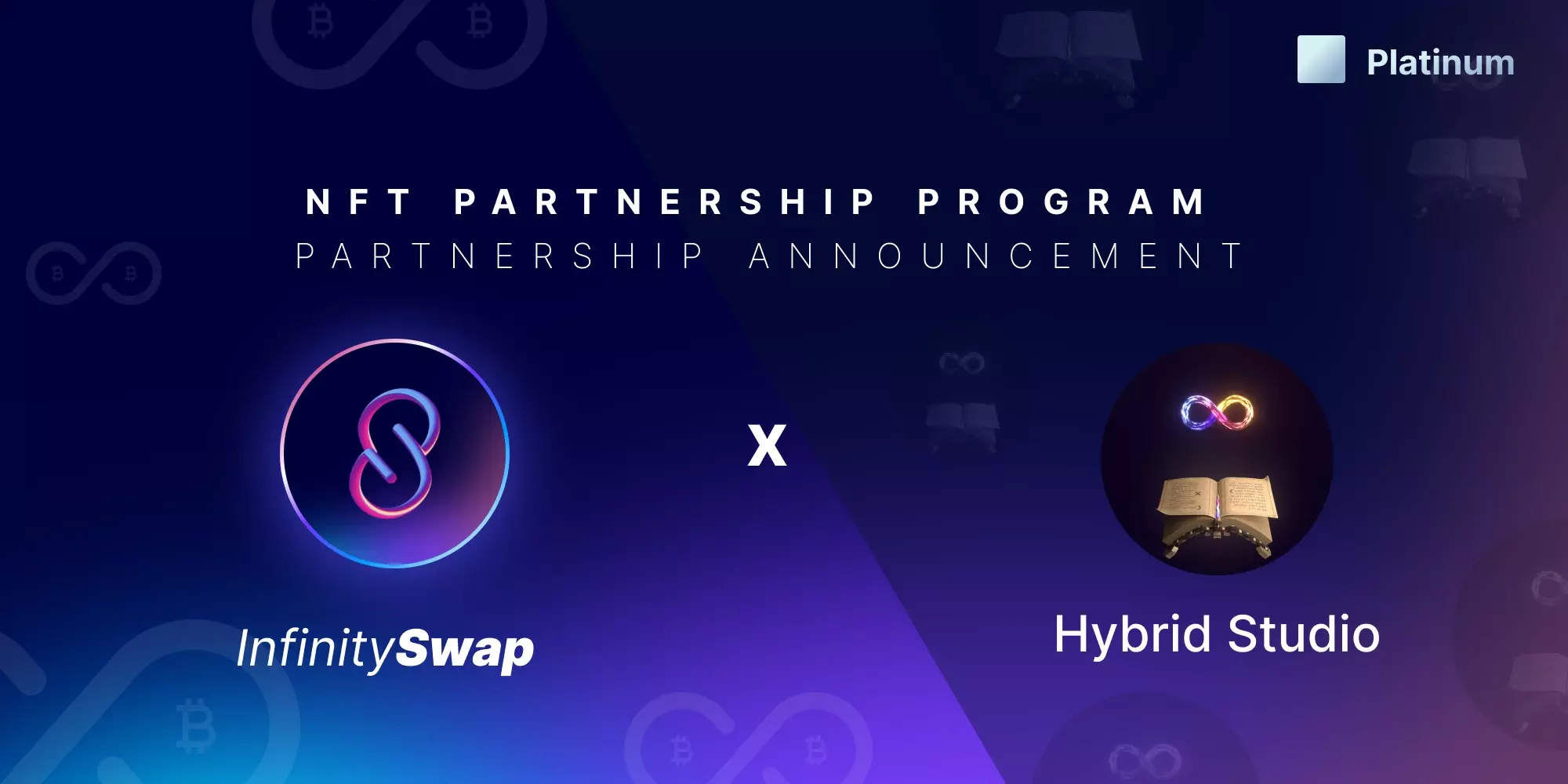 We invite you to read our newest series: InfinitySwap's State of DeFi newsletter! In this inaugural issue, we explore recent developments in the DeFi space, including a rise in Bitcoin hash rate, a massive and tragic hack on Euler Finance, and exciting developments in the Cardano ecosystem.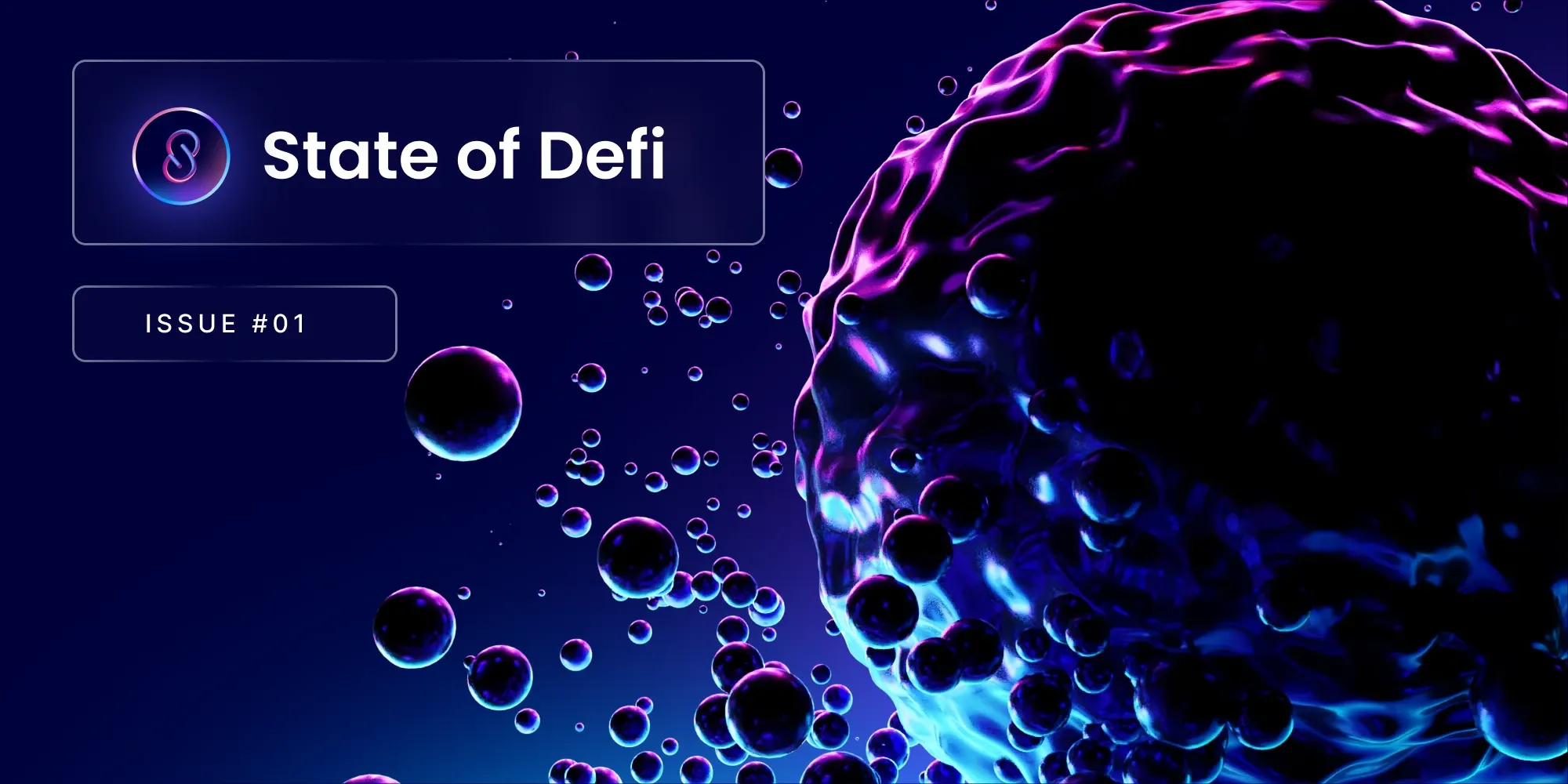 Curious about what's new and hot in the Internet Computer NFT scene? Adam's got you covered in our weekly NFT market update!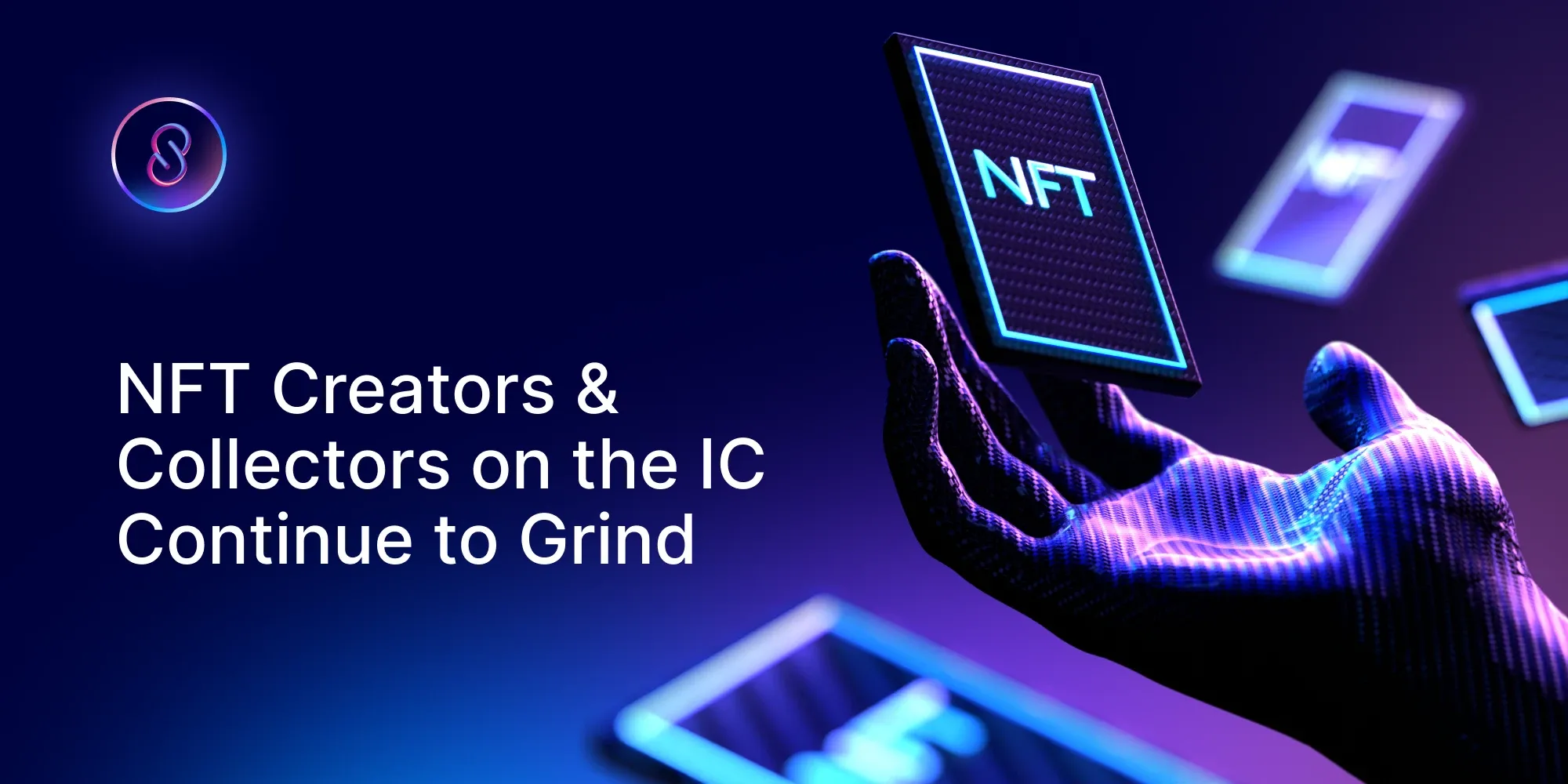 We're excited to announce our latest partnership with Eimolad, an OG Internet Computer project, which has been steadily building out its game over the past year. Read more about the Eimolad world and get to know the project in depth.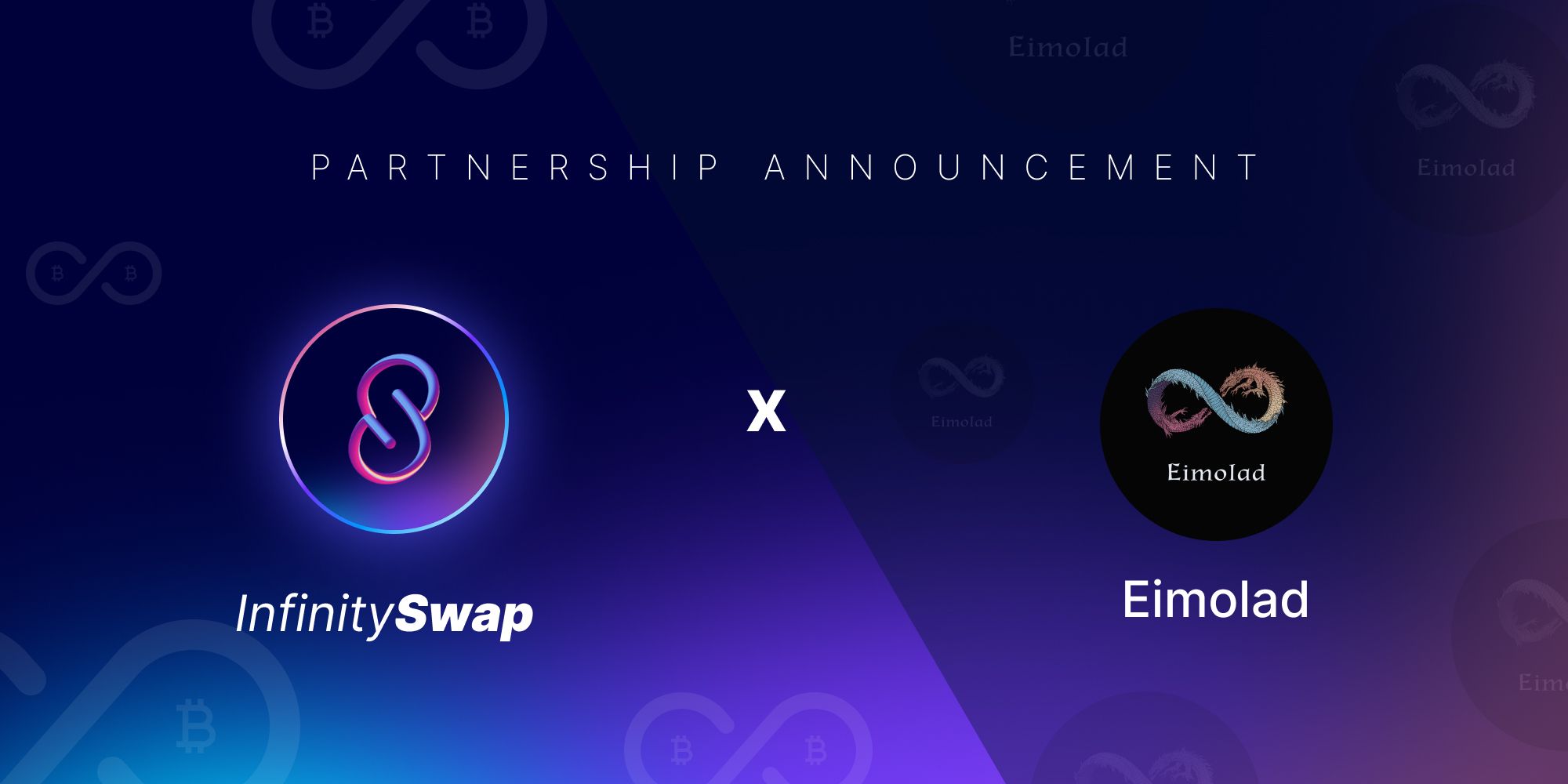 Earlier this month, Cardano made news by announcing the successful launch of $CBTC, a decentralized version of wrapped $BTC on the Cardano blockchain. What makes $CBTC and the IC's $ckBTC different? We get into the nitty-gritty: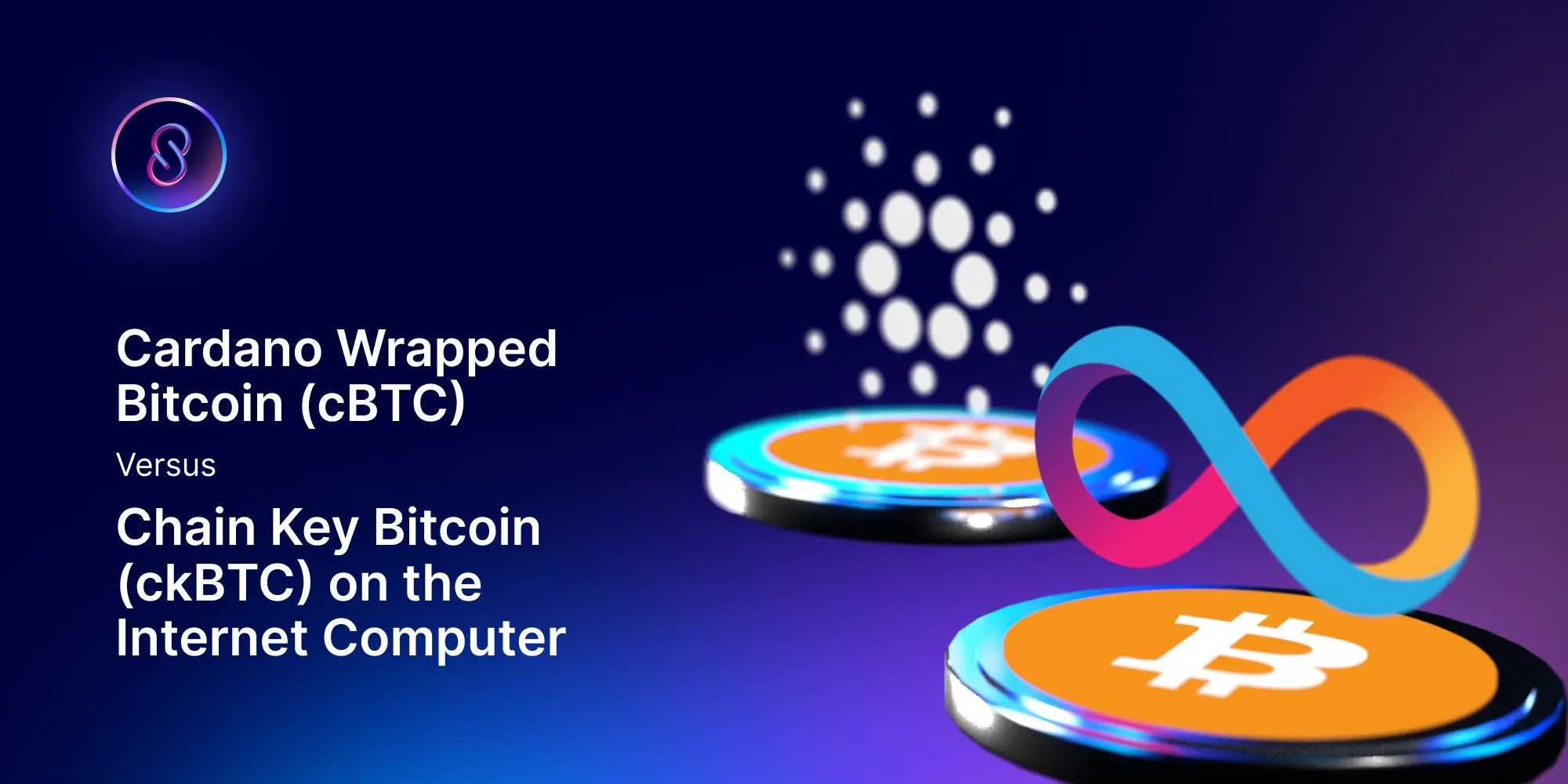 NFT Market Bytes
· Canistore is just about to wrap up its Club Cani NFT sale. If you want to receive $CANI tokens over the next ten years, this is your last chance to mint before the project is only available on the secondary market. Unsold NFTs are being burned. If you mint and hold a 10-year NFT, you'll get double rewards!
· Hybrid Studio has launched its first NFTs on the Yumi marketplace. Crypto Spell Codex is a limited collection of 3D animated artworks that feature BTC, ETH, and ICP as a theme. They have decided to focus their art around the metaphor of blockchain technology seeming magical to people who are not technically inclined.
· OG Internet Computer artist Neel is at it again with a free mint for Puzzle holders (and just 1 ICP for the general public). These limited-edition NFTs are actually puzzles in themselves, and solving them grants access to crypto wallets that contain other NFTs as prizes. (Note: You don't have to own the NFT to solve the puzzle)
· The Nauts World team is selling their Nauts Generation One NFTs. For fans of on-chain gaming, these are a must-have NFT. The team is also focused on creating phygital toys from the 3D NFT models. So collectors of all sorts will find something to get excited about.
· The Swop OG Sale – If you want to support The Swop and everything that Kyle and the team are doing for the Internet Computer and Web3 in general, this is a great way to do it. The sale will crowdfund their continued Twitter Spaces, upcoming Swop Magazine, a future Community Artist Fund, and more!
Around the Web
🌐 On the Edge: Microsoft's upcoming Edge3 browser will come with a built-in cryptocurrency wallet. This news was met with mixed reactions, especially as the unreleased Edge browser seems to be increasingly bloated with what many consider superfluous and unwanted features. The good news, however, is that it makes crypto purchasing and selling more readily accessible to web2 users who may be intimidated by downloading and setting up third-party wallets.
👮 Money Moves: Coinbase stock ($COIN) saw positive price movement early this week before negative news struck: The SEC issued a Wells notice to the American exchange on Wednesday, alleging that their staking products constitute unregistered securities. While Coinbase seems confident that it will be able to defend its position in court, the notice comes just one month after competitor exchange Kraken was fined $30m over similar issues.
🇬🇩 So Much For Diplomatic Immunity: His Excellency Justin Sun, Grenadian diplomat and founder of Tron, has been charged with fraud and selling unregistered securities by the SEC. Also under fire are celebrity promoters of Sun's $TRX and $BTT tokens, which include actress Lindsay Lohan and social media personality Jake Paul.
🪂 Airdrop Mania: Thursday saw the highly anticipated Arbitrum airdrop, which airdrop hunters and 💩-coin degens had been speculating about for months. The day did not go without hiccups, as many wallets were unable to claim the $ARB governance tokens, while others collected millions and price pumped then fell dramatically before holding steady at above $1. Hackers were also out in full force on airdrop day, stealing over $500k worth of $ARB from eligible wallets.
🏃‍♂️ Running Man: Do Kwon, founder of Terraform Labs (which was behind algorithmic stablecoin TerraUSD and sister coin $LUNA) was finally arrested this week in Montenegro after months of being on the run. He has been charged with fraud and capital markets laws in both the U.S. and South Korea. Kwon was reportedly found with numerous forged documents in his possession, including passports from Costa Rica and Belgium as well as a Hawaiian driver's license.
Tweet of the Week
Liquidity pools are beginning to fill on our AMM, with some of the biggest projects in the ICP ecosystem keen to get involved; in this case Openchat after their extremely successful SNS sale earlier this month.
Video of the Week
This week, Andrei Bedene takes us through 6 predictions he's made for the ICP space this year. Watch in full to find out what he thinks will happen!
Meme of the Week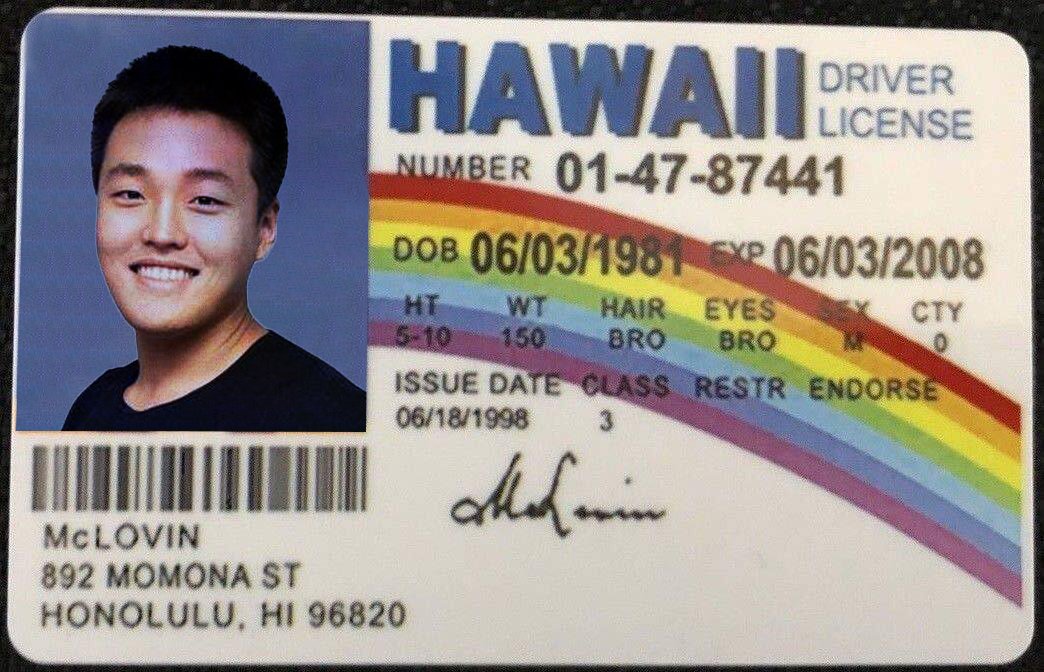 A Matter of Opinion: Why communities are Web3's driving force and why a customized community-building platform like Catalyze is so crucial
By Ray Laracuenta, Ben Everard, and Johann Hartmann of Catalyze Software

If you have been around Web3 long enough you've probably noticed a crucial trend. Projects with strong communities tend to be more successful.
Indeed, we've all seen really good-looking NFT projects fail because they did not invest time in building their communities. The opposite is also true, some average-looking NFTs with a symbiotic community do become blue-chip collections. What does this tell us? Well, Web3 founders, it is time to get your community-building skills out!
Of course, building a community isn't as easy as it sounds. It actually is extremely painful. At Catalyze Software, we've been through this process of building a community around our project and let me tell you, it wasn't fun and straightforward at all. Creating a Discord server that looked like a nuclear plant's control room or launching a Telegram group where AMA shillers pinged us all the time was an actual nightmare.
In addition, trying to keep up with endless giveaways and managing Discord add-on tools led to building a passive audience and not a vibrant self-sustaining community. This experience validated our idea that Web2 platforms were just not the right fit for Web3 communities.
And this is where a platform like Catalyze comes in. We have used our experience in both Web2 and Web3 environments to make sure we are building a platform that truly makes community building easy. We are also true believers in decentralized governance as we believe the only way to deliver a community-oriented platform is by building it with these communities. We are extremely excited about our upcoming SNS launch in Q2 of this year as this is where Catalyze's story will truly begin and our vision for the platform will be realized.
The future of community-building on Catalyze is a very exciting one.  In the upcoming months, we will be launching our tokenized incentive system that should help community leads build vibrant and non-toxic communities. We also believe that DAOs have a bright future and we will be developing a turnkey DAO development system that should take projects from their first community member to becoming a full-blown decentralized organization.
Want to stay up to date on the latest Catalyze news? Follow us on Twitter or find us on chat.catalyze.one.
We want to thank our partner, Catalyze for their input this week and look forward to continuing to work with them beyond the integration of the Bitfinity Wallet into their burgeoning platform.
Have a fantastic week ahead, INFINISWAPPERS!

Connect with InfinitySwap
Bitfinity Wallet |AMM | Twitter | Website | Telegram | Discord | Github