Status Update
Status Update: January 2023
We will give you a run down at the end of each month about what we have achieved to help us document our progress and give you, the community, more transparency about what we have accomplished.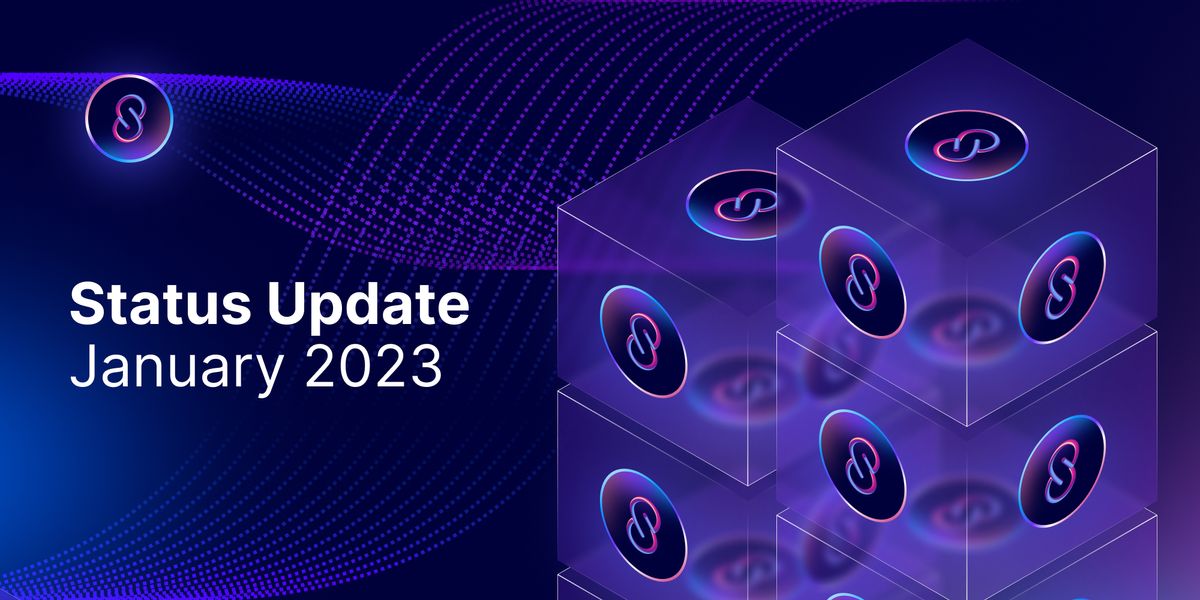 Starting with January 2023, we will give you a run down at the end of each month about what we have achieved to help us document our progress and give you, the community, more transparency about what we have accomplished.

A Year In Review- 2022
We reviewed 2022 and what it meant for us all. This was supplemented by an article outlining how far we came over the course of the year.
This was a really good way to take stock of what we accomplished last year and how it can inform our objectives as a starting point for 2023.  
Strength in Numbers- Mass Marketing
"InfinitySwap had 4 'influencers' in the Top 20 and 3 in the Top 10 $ICP on   Twitter and though this fluctuates, we have the most engaged project on ICP by some distance.
We also have a huge SM presence elsewhere and thousands of blog subscribers
Next, we are going to pump out video content and shorts & expand into Reddit"
Imagine our outreach when our video content starts getting produced weekly!
Portal of the Year in the Largest SocialFi dApp on the Internet Computer: InfinitySwap
We continue to support our fellow Internet Computer projects, having published more content on Nuance dApp than any other project, having the largest portals on DSCVR and Distrikt, and extending our outreach with video content to Portal dApp. We also ensure that we strongly support our partners via articles and our social media marketing.
DFINITY showcase- InfinitySwap and Bitfinity Wallet top the DeFi offerings on the Internet Computer
Our Bitfinity wallet is featured at the top of the DFINITY wallet showcase. Our AMM is also prominently featured on the site.
Supercharged Canisters
Infinity Canisters surpassed 10K $ICP total trading volume on  Yumi around two weeks after launch. The community fell in love with the sleek design and rarity function implemented by our partner Yumi, who ensured a fantastic launch.
InfinitySwap branding and expertise were featured in a tweet outlining the ICP meetup in Hong Kong. We are increasingly ramping up our in-person and online attendance to such events as our product suite expands.
YouTube Live Session: Marketing on ICP with our Marketing Lead, Dan.
What is the future of #ICP and marketing? Youtube Live - With Dan and ICPSquad Founder @DukakisTejada. Here, some strategies for effective strategies to market projects building on the IC are discussed, in particular, the need to go cross-chain to onboard more users.
We outlined how BTC integration creates huge potential for devs to flock to the IC.
INFINISWAPPERS YouTube Channel Launch
Andrei Bedene, an experienced YouTuber with over 1.3 MILLION followers, has joined with InfinitySwap to produce a community-oriented channel based on our viral hashtag called 'INFINISWAPPERS.' We believe Andrei has the charisma and creativity to make this channel as big as his first one, if not bigger!
Hong Kong Event for DFINITY: Discussing What Bitcoin Integration Means for DeFi on ICP
Dfinity's tweet about #ICPeople meet-up. Attended by InfinitySwap, AstroX, and Off-Chain Global in Hong Kong. Herbert Yang mentioned ICP is thriving because of projects like InfinitySwap and AstroX Network. The ecosystem is getting stronger, and InfinitySwap was featured as the DeFi project ready to leverage BTC and ETH integration to bring about the next generation of decentralized finance.
We outlined developments we would like to see on DFINITY to make the ecosystem even more robust
The article outlines a wishlist for an ICP Roadmap by one of our writers at InfinitySwap.
Adding Value for our Partners
Johann Hartmann(COO & Founder of Catalyze) showed his appreciation in a tweet about a blog post by us outlining their latest developments. We always aim to help our partners in various ways, including via our marketing channels.
Big Cross-chain partnership- InfinitySwap and Mises
An announcement by Mises about the partnership with InfinitySwap:
"The two parties will jointly promote the construction of the Web3 infrastructure in terms of technology, brand and application to create a better Web3 experience and services for users."
Tweet by DFINITY - Congratulating InfinitySwap for our partnership with Mises.
"Making the #Infiniswappers experience easy to use on mobile."
Many users reported that they wanted a seamless mobile experience with the Bitfinity Wallet, and Mises solves this. The partnership will also involve marketing as well as infrastructure.
CEO Max Chamberlin shares a demo of the DEX
InfinitySwap CEO Max Chamberlin shared a demo of our DEX, which boasts a slick user interface and a beautifully intuitive experience. The launch will go ahead soon after we finish implementing a couple more features and we will publish an article outlining the listing process.
#INFINISWAPPERS taking over Crypto Twitter
Tweet by InfinitySwap's main Twitter account about the trending #INFINISWAPPERS hashtag.

INFINSWAPPERS goes viral again
If we 3 X our base of #INFINISWAPPERS who add it to their bio on Twitter, we will be constantly viral. That is our goal by Q3 2023.
Layer 1 Comparison- ICP solves the Blockchain Trilemma
We published a massive 5000+ word article comparing L1 blockchains. We scheduled a community quiz with prizes galore to expand our Reddit community and educate people about the technological superiority of the Internet Computer.
Reddit Channel Creation and Onboarding
With over 1000+ members already in our first month, we will continue to grow our Reddit until the INFINISWAPPERS base has the Karma and the firepower to move cross chain to let the world know about the Internet Computer and InfinitySwap!
Massive Quiz Success
We ran a quiz with a huge prize haul for three days- the results weren't disappointing. We had over 600 participants at the time of writing (with 18 hours remaining), many of who signed up to receive this weekly newsletter along with our social media outlets, a full list of which can be seen here.
Wallet Updates
January 4th - v1.2.7 is published
January 11th- v1.2.7 is published
January 13th- 1.2.8 is published
January 24th- 1.3.0 is published
Partnerships:
Cthulhu.icp,  cyql.io, Mises Browser.

What would you like to see us achieve this month? Let us know in the comments section.
Connect with InfinitySwap
Bitfinity Wallet |AMM | Twitter | Website | Telegram | Discord | Github