Status Update
Status Update: February 2023
We will give you a run down at the end of each month about what we have achieved to help us document our progress and give you, the community, more transparency about what we have accomplished.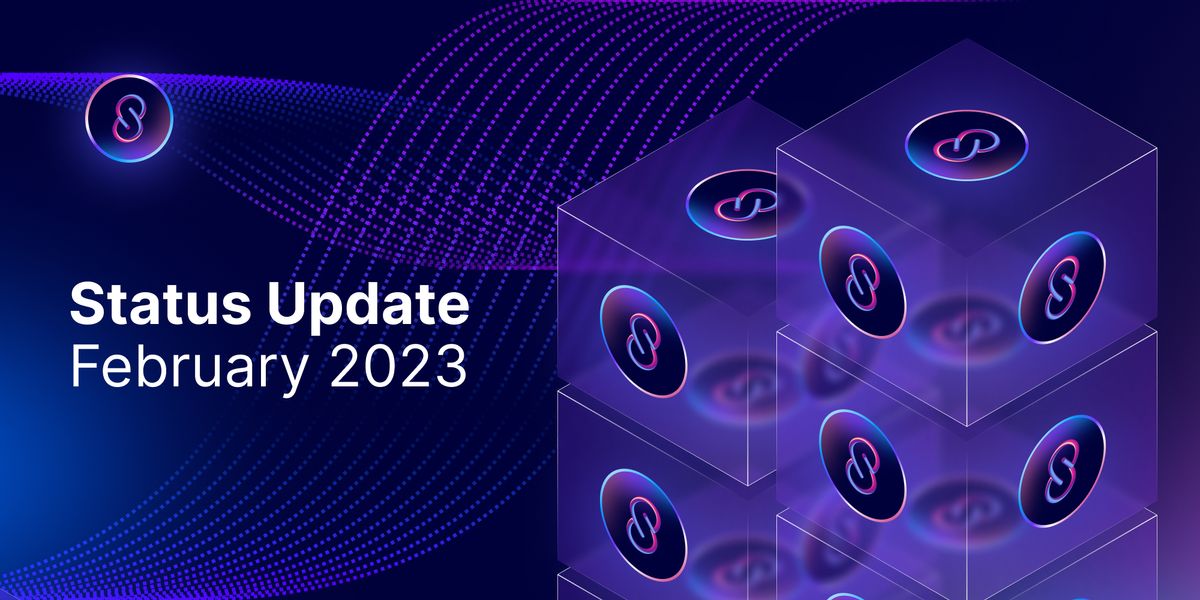 We continue to give you a run down at the end of each month about what we have achieved to help us document our progress and give you, the community, more transparency about what we have accomplished.
February
@BSCNews has begun utilizing our resources and crediting us by linking our  original article. This helps to spread our message and to give a significant SEO boost for extra outreach.
A Tweet by @SNS1dao announces the live SNS-1/ICP pool and Swap on InfinitySwap.
Another tweet by @BSCNews reporting on the first Bitcoin-enabled EVM Canisters.
"Is the world of Bitcoin DeFi on its way? That's what InfinitySwap is hoping to create on the Internet Computer from DFINITY."
"New community initiative- make your voice heard in our weekly newsletter like @OgMedalist". Since then, we have had DKLORD89 and Adam, Freelance Ghostwriter make their opinions known.
Partnership announcement with Zero Chronicles and Shinjuku High. "We at InfinitySwap are proud to push the boundaries and bring innovative creations to our users."
List of prominent ICP influencers by CryptoNewsShark. InfinitySwap Twitter account at 3rd rank and ICPfan8 (Our Head of Marketing) account at 9th rank (has since risen to 6th).
BlockTalks tweet about the Coin of the Day and the top ICP influencers that got it there. Our @ICPfan8 account is on the list.
A partnership announcement between InfinitySwap and VaultBet "on a variety of different levels to further the development of the Internet Computer ecosystem, including the integration of our Bitfinity Wallet into their platform."
@StakedICP is a phenomenal project that we are looking to work closely with. They are now making Bitfinity their wallet of choice, removing Plug in April.  
Tweet by Cake Maker, an active ICP dev and co-founder of Memecake. Bitfinity is one of the wallets available to integrate for all developers who want to access the Wallet adapter.
Collab announcement between InfinitySwap and ICPepeWorld. "1k Pepe passes to Top holders of the Canister collection!" This marks the beginning of a value add initiative where we assist NFT projects with marketing in exchange for a drop to Canister holders and utilization of our Bitfinity Wallet and EVM.
A Cross Chain partnership announcement with Media EYE. "Media EYE is  a Web 3.0 NFT tech platform."
Partnership announcement by DGDG(Dgastonia). "Integrating@infinity_swap's Bitfinity Wallet and like it for desktop use-- it's like Plug but with dark mode and a nag-free setting."
Partnership announcement by Shinjuku High. Integrating the Bitfinity wallet into their project, with the desire to explore further synergies.
"As promised, we will deliver videos every Tuesday. Here's a follow-up to the evolution of the internet and why $ICP is true #web3 enabling serving of smart contracts at web speed!"
"The $OGY token for @ORIGYNTech is now ICRC-1 compliant. It should now work with all your ICRC-1-related tools."
Updated ranks by CryptoNewsShark. Among leading ICP influencers, InfinitySwap and ICPfan8 accounts are ranked 4 and 6 respectively.
INFINISWAPPER Army is on the ATTACK via Inside Dark Studio. Watch out for a drop in APRIL to Canister holders.
Summary of main points:
"We are building the world's first bitcoin-enabled Ethereum Virtual Machine (EVM), on the Internet Computer. Test-net will be launching soon"
Discord updates and restructuring
Mainstream crypto media publishing news about InfinitySwap
Subreddit outreach
YouTube videos- one per week plus TikTok short form- with the aim of publishing in both English and Portuguese
New partnerships
New tiered NFT Project Partnership Program- already deals struck with IC Pepe and Inside Dark Studio
16% growth in Newsletter subscriptions this month representing a significant increase as SEO does its magic!
Wallet Updates(Feb)
Version 1.3.1 is published. This release fixes the issues with long loading times when creating a new account.
"New wallet version v1.3.2 released which includes bug fixes."
Bitfinity now with over 20,000+ users
Thanks to all the loyal INFINISWAPPERS out there! Have a GREAT March and start to your Spring!

Connect with InfinitySwap
Bitfinity Wallet |AMM | Twitter | Website | Telegram | Discord | Github