Announcement
InfinitySwap Forms a Strategic Partnership with Dfinity Community and dSquad
InfinitySwap and Dfinity Community and its Metaverse NFT initiative, dSquad, have announced our intention to collaborate on a variety of different levels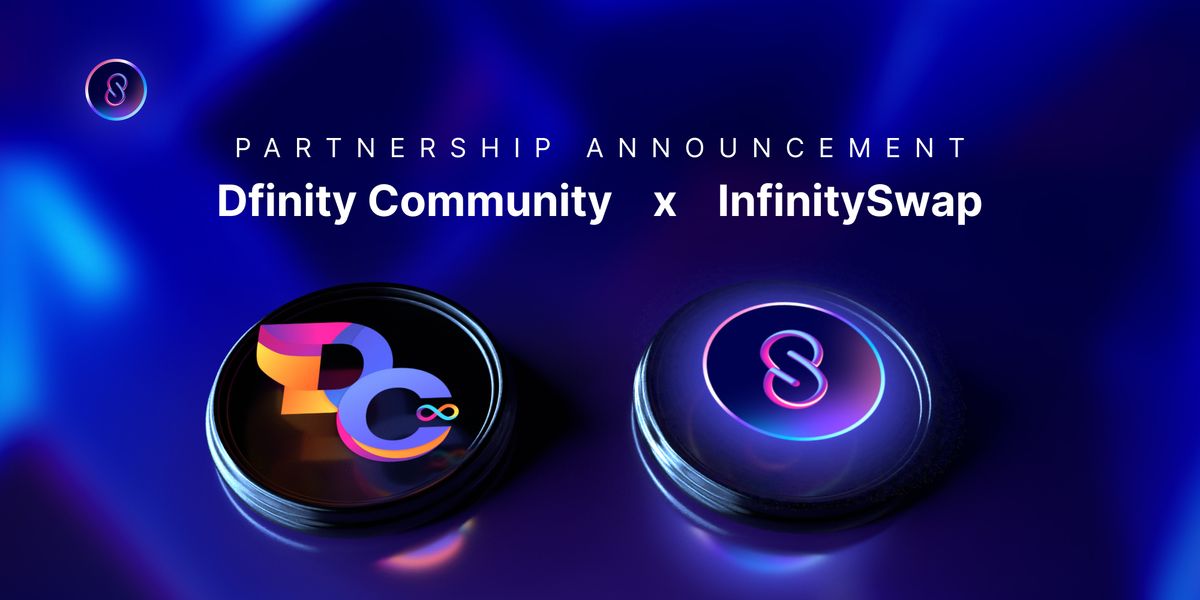 InfinitySwap and Dfinity Community and its Metaverse NFT initiative, dSquad, have announced our intention to collaborate on a variety of different levels in order to further the development of the Internet Computer ecosystem.
We are delighted to announce a new partnership with Dfinity Community, the largest unaffiliated DFINITY and Internet Computer backing community, and dSquad, the intricately planned first 'Engage to Earn' NFT gaming initiative in the world.
dSquad won 1st place in the recent Supernova metaverse category and has integrated our wallet for a great overall user experience. We are delighted to work hand in hand to help continue the incredible progress in any way possible, offering a wide range of support to this fantastic project.

We also recognize the connection that DC has built with its community of over 60,000 followers on Twitter and hugely successful blog. Our teams have an excellent relationship, and we will work hard to support each other with marketing and community connections and both enterprises will be much stronger as a result. DC has been flying our banner on their site for the past couple of months and this has definitely helped our fledgling blog to gain traction, along with the rest of the support given by Dukakis and the team, which we appreciate greatly.
We will continue to grow together- our success will be intertwined ,and we will support each project to reach our ultimate goals.  
Thank you for being a special partner, Dukakis, Dfinity Community and dSquad!
Connect with InfinitySwap
Twitter | Website | Telegram | Discord | Github
Connect With Dfinity Community:
Twitter | Telegram | Instagram | Facebook | Email