InfinitySwap News
Infinity Weekly: Only the Strong Will Survive
Don't forget to sign up to receive newsletters in your inbox every week!
Happy Sunday, everyone! Welcome to Infinity Weekly. If this was forwarded to you, sign up here.
What's in Today's Email?
IC Ecosystem News
What Might Happen If I Invest $100 in Internet Computer (ICP) Today?
Partership - InfinitySwap Forms a Strategic Partnership with Ceto.
NFT Market Snippets
Around The World
Charting it out
By the Numbers
Worth Reading
Crypto & Regulation
Meme Time
Weekly Opinion Piece
---
IC Ecosystem News
♾ Manipulative Behavior: CryptoLeaks, a new whistleblower website, has emerged, breaking down the questionable price action that occurred after ICP's public token launch last year. The first report echoes much of what the IC community has been hypothesizing regarding FTX's involvement in setting the token's initial inflated price and subsequent fall. CryptoLeaks makes it clear that they are not accusing any party of wrong-doing; they are merely documenting irregularities. Take a read here and decide for yourself.
♾ ICP IRL: Going to the Big Apple for NFT Week? RSVP to meet up with fellow Internet Computer fans! Drink specials specifically for the IC community will be provided. Register here. According to organizers, this will be:
A low-key inaugural event to get to know you all a little better… During our meet and greet, we'll discuss things related to the Internet Computer, but also what you would like to get out of these meetups.
♾ Let's Chat: OpenChat, a messaging dapp running fully on the Internet Computer blockchain, has enabled two new features: users can now forward messages and refer friends to earn CHAT tokens. Although the tokens are not yet available, any new users who register using your link will be logged into their account, and they will be credited retroactively.
♾ Even More Features: Distrikt announced several core improvements and features, including general performance optimization. Distrikt is one of the most popular social networking dapps in the IC ecosystem, having successfully implemented a seamless mobile experience, which has helped to onboard non-crypto natives.
---
This Week In Our Blog
A theoretical opinion exercise in what might happen if you made a small investment in the Internet Computer Protocol today. Come explore the possibilities with us in this article!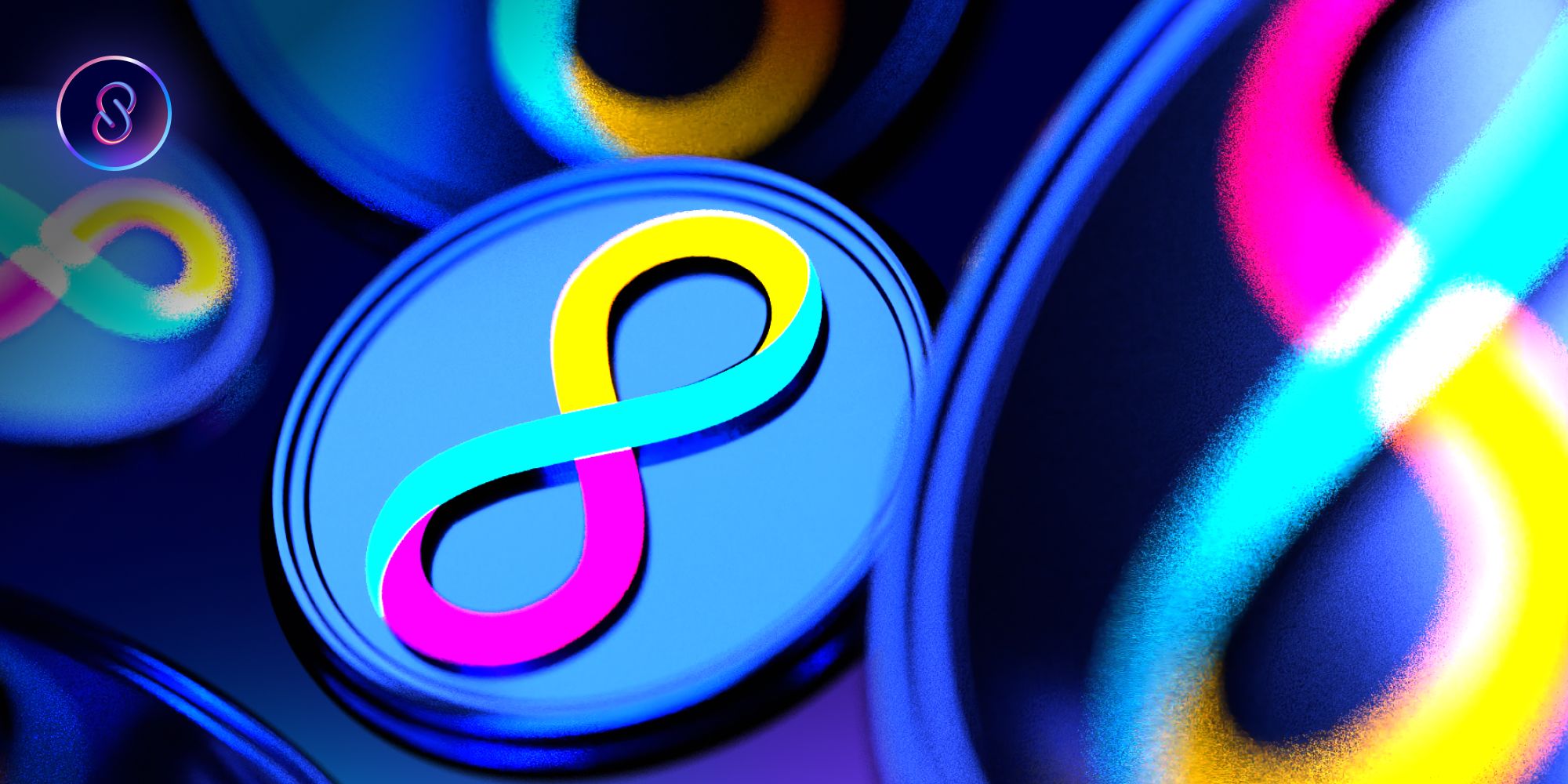 We are announcing our strategic partnership with Ceto! As two of the major players in the ICP DeFi landscape, we hope to bring the ecosystem and our InfinitySwap users the best possible DeFi experience. Read more about this historic partnership: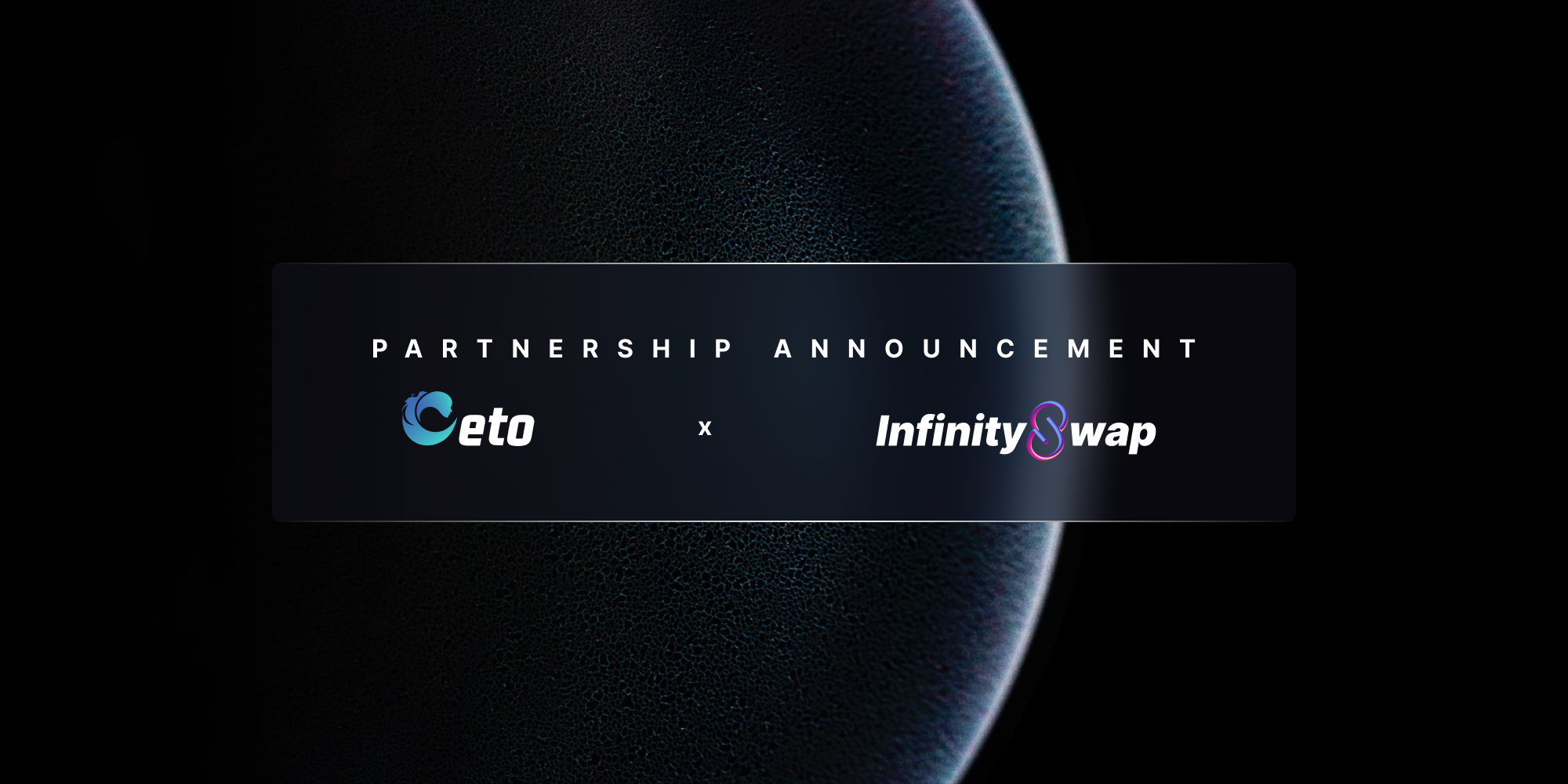 ---
NFT Market Snippets
The ORIGYN Foundation's exclusive NFT marketplace, Impossible Things, delayed the release of their Impossible Passes until June 16th due to some issues with Plug wallet, so you still have a few more days to try and qualify for a whitelist spot in their discord. Whitelisted wallets will get the first shot at the 5,000 passes that will provide exclusive access to NFT launches on the marketplace. They also teased the first collection on the new marketplace, coming later this month. The private sale for passes will extend from Thursday to Monday, ensuring that everyone on the whitelist will have plenty of time to buy passes before the public sale. The price of the sale in ICP will be set closer to the launch to ensure the value is about $314.
NyanNyanStudio released its first art collection, entitled Azumi, on the CCC marketplace. The 666 NFT collection includes 630 portrait-style NFTs along with 36 full-body artworks (that also feature music). NyanNyanStudio has committed to airdropping their next two collections to Azumi holders. They will also provide a refund for anyone who minted an Azumi and is not satisfied with the NFT, but that is unlikely to happen since the mint price was 3 ICP and the floor price is currently more than double that amount.
Pet bots have been airdropped to the wallets of Poked bots holders after a secret snapshot was taken on May 31st. The free collection includes a total of 1,952 NFTs, making it a significantly more limited collection than the 10,000 Poked bots, even though this was an airdrop to reward holders, and the public mint price for bots was 5 ICP. Poked bots and Pet bots are both available on the secondary market on Entrepot. Both collections feature stunning art by Jon Ball, the artist behind pokedstudio.
---
Around the World
🛂 The Palauan Dream: The Republic of Palau announced that it will use Binance's BNB chain to issue identification cards to its digital residents. Physical cards already exist, and both physical and digital IDs will be part of the country's Root Name System (RNS) Digital Residency program, which was launched in January of this year. Planned uses for the identification NFTS include KYC (Know Your Customer) verification functions, access to digital banking, verified on-chain signatures, and more.
😎 Surprisingly Optimistic: Optimism, a Layer 2 scaling solution for Ethereum, had a disastrous launch of their governance token ($OP). Distributed via airdrops, the token dumped almost immediately as early recipients sold off, to the frustration of the larger Optimism community, who were only able to access their tokens several hours after it began trading on exchanges. Additionally, Optimism sent 20 million $OP tokens to the wrong address, which led to a hacker stealing all 20 million (worth $35 million at the time). In a surprising twist, however, the hacker returned 17 million tokens and sent 1 million to Ethereum founder Vitalik Buterin.
🤔 What About Web4?: Former Twitter CEO and crypto figure Jack Dorsey announced that he would be building "Web5" (while the rest of the crypto community is still building web3. Dubbed Web5 because it's a combination of Web2 and Web3, Dorsey's vision is to utilize the Bitcoin blockchain for decentralized identity applications. His plan has been widely derided by the crypto community not only for skipping over web4 but because focusing on a single blockchain seems like an antiquated concept. Read more about Web5 in this Twitter analysis thread.
💡 Lite's Out: The top five Korean crypto exchanges simultaneously delisted Litecoin (LTC) on June 8th, citing privacy concerns over LTC's recent upgrade. The delisting follows warnings issued by major exchanges regarding money laundering regulations and KYC (Know Your Customer) requirements. Litecoin, which is one of the oldest cryptocurrencies in existence, underwent a major upgrade on May 19th, named MimbleWimble (MWEB), which added several features like greater scalability but also obfuscates block transactions. Anonymous transactions breach South Korea's Specific Financial Information Act.
---
Charting it out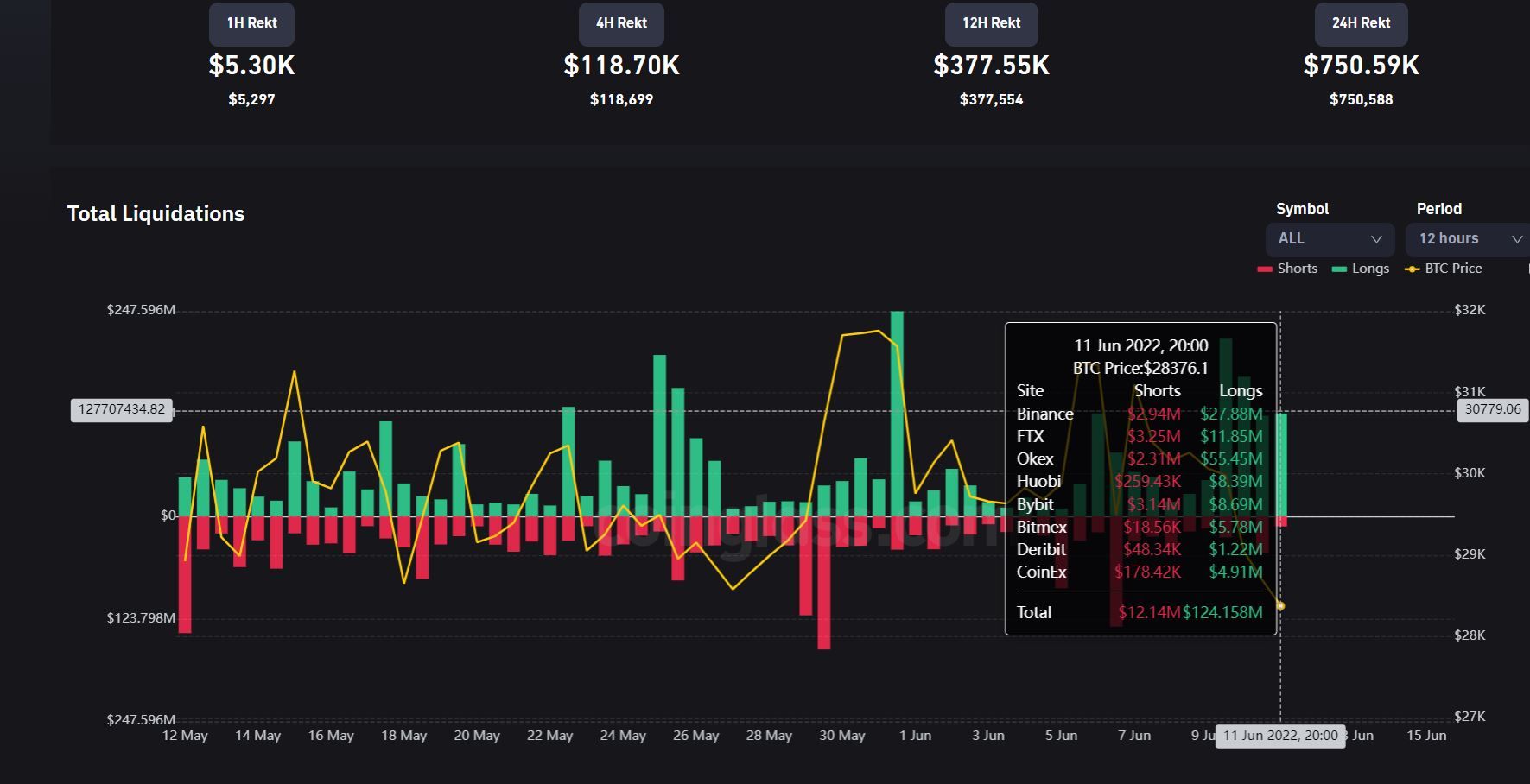 ---
By the Numbers
$224 billion
Users sent to DEXs from April 2021 to April 2022, as compared to Coinbase's $175 billion ( As reported by CoinDesk)  
$1 Billion
BlockFi's valuation after latest funding round (Down from $3 Billion).
$2 Billion
Solana surpassed in NFT volume, ranking in third after Ethereum & Ronin.
$100 million
MachineFi Lab worth after raising $10 Million in latest seed funding round led by Samsung Next, Draper Dragon Fund and Jump Capital. MachineFi incentivizes the collection of real-world Internet of Things (IoT) device data through decentralized applications.
$6 Million
Aurora Labs pays reward to hacker who saved 70,000 ETH from getting stolen.
20.5%
Annualized Estimate Rewards on a 8 year neuron as of June 12 as per Internet Computer Dashboard.
---
Worth Reading
---
Crypto & Regulation
---
Meme of The Week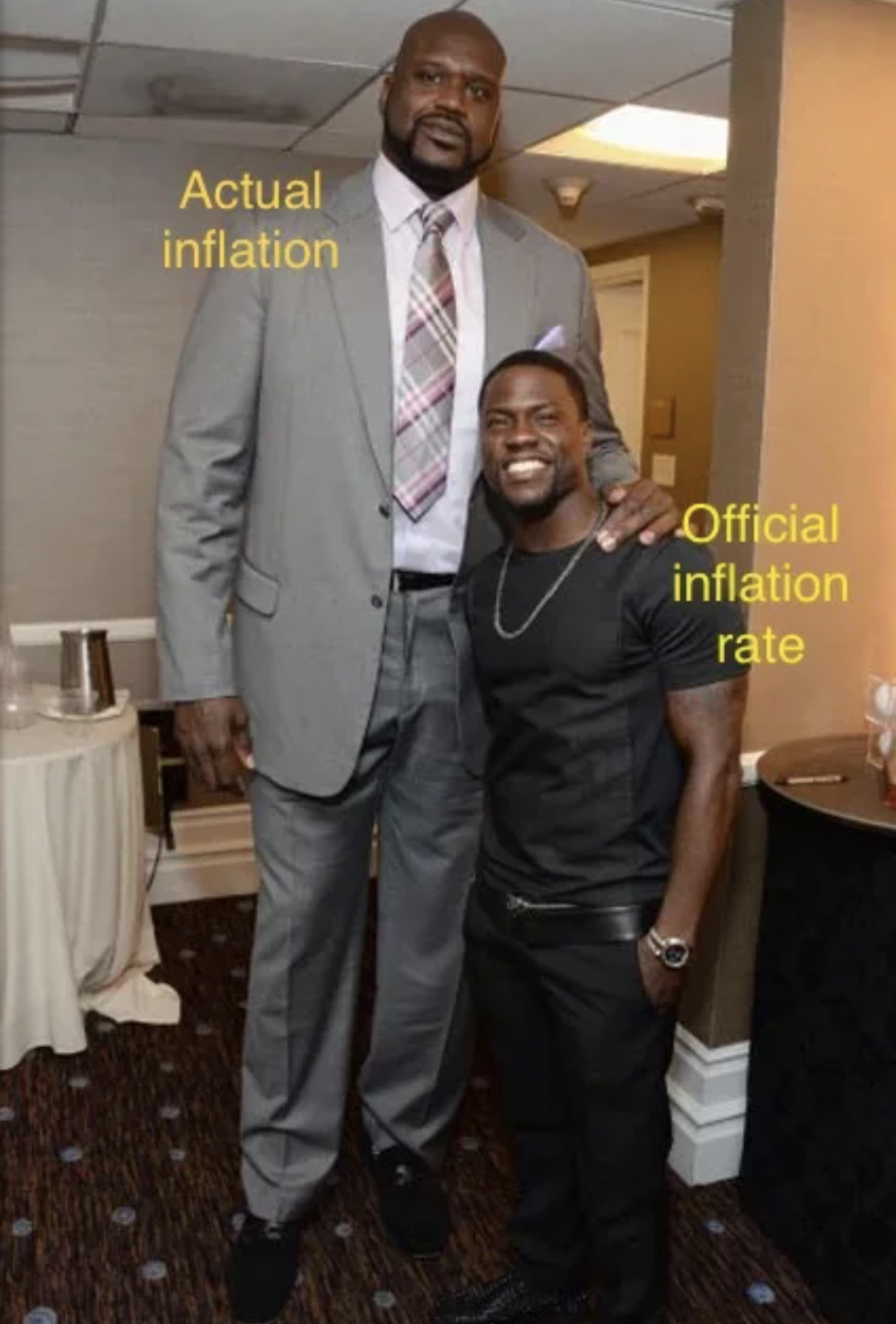 ---
A matter of opinion: Editor-in-Chief's Thoughts..
After an age of seemingly endless QE monetary policy, the money printer has been slowed down as inflation, or perhaps, stagflation, rears its ugly head. A combination of geopolitical factors such as the pandemic and the Ukraine-Russia war, which is having a considerable effect on the distribution (and thus, price) of grain and fuel, has finally led us to where we are today.
As interest rates rise to combat the rising costs, homes will be lost, and lives will be torn apart. The policy of distributed stimulus cheques worth thousands of dollars has ended, and we are witnessing an eerie parallel to the roaring 1920s ending in 1929 with the Stock Market Crash and resultant depression. However, it remains to be seen just how bad things will get.
Only the strong will survive this climate, this economic winter. But winners will emerge. Was a market where NFT's sold for millions of dollars and meme coins worth tens of billions of dollars truly sustainable? Apparently not. Opportunities will abound for the shrewd in this transitional period. However, human psychology is geared towards investing at the highs for fear of missing out, so even those with plenty of liquidity will often pass on the opportunity. As Baron Von Rothschild put it,'  "the time to buy is when there's blood in the streets." It is bear markets that make millionaires through silent building and silent investment.
This leads us to our focus on the Internet Computer.
If the tech is genuinely as good as we believe it to be and the foundation delivers on the roadmap, we could see a surge up the market cap rankings over time. Utility and value proposition will now firmly take precedence over speculation. Paid shills manipulating social media channels for questionable projects will likely decrease over time as both funding dries up and interest wanes.
The latent market driven by speculative trading will have to be replaced by a more mature and reflective model if crypto is going to thrive. Tribal divisions will have to be overcome, and a major focus on interoperability and interdependence of a trillion-dollar-plus asset class will need to be the order of the day if web3 is going to compete with big tech.
Bitcoin and Ethereum integration with the Internet computer can be the start of this brave new world that gives the consumer power over their data and finances. Interoperability will drive crypto to its next iteration and unleash its full potential.
Remember that after every dark day, there is always dawn, and there are always financial cycles. Remain calm, and stay focused. Seek out opportunities based on fundamentals; reject memes and select teams.
Only the strong will survive.

---
*Disclaimer: Note that cryptocurrencies can be volatile and speculation should not be construed as financial advice in any capacity. All opinions of the author are their own and do not necessarily reflect the opinions or position of InfinitySwap or its staff.
---