InfinitySwap News
Infinity Weekly: You've got Mail!
Welcome to Infinity Weekly. Sign up to receive updates direct to your inbox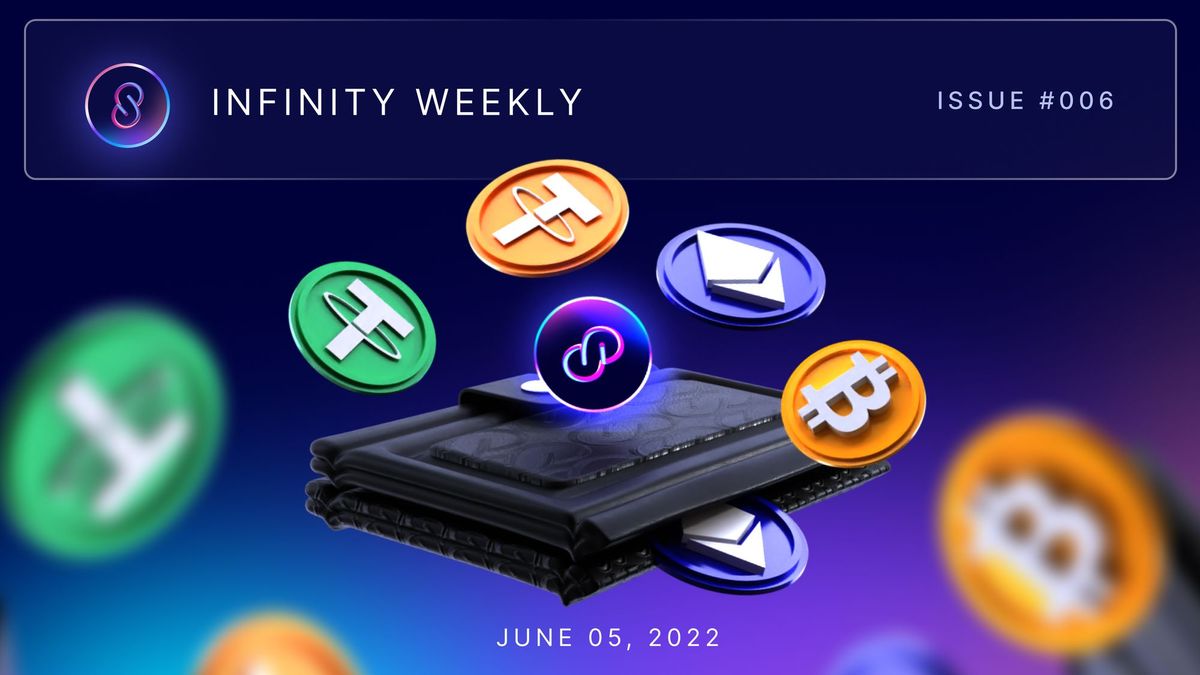 Good Morning, everyone! Welcome to Infinity Weekly. If this was forwarded to you, sign up here.
---

---
What's in Today's Update?
IC Ecosystem News
DeFi 101 with InfinitySwap
Internet Computer Newbie Series - How Do I Stake ICP In 3 Simple Steps?
NFT Market Snippets
Around The World
Charting it out
By the Numbers
Worth Reading
Crypto & Climate
Meme Time
Weekly Opinion Piece
---
IC Ecosystem News
♾ Growing Pains: Distrikt temporarily disabled posting as they began the process of restructuring and scaling their entire canister architecture. They've increased their asset canister count from 4 to 16 canisters, with migration almost complete. Work is ongoing for their backend canister, though regular user activity will be accessible soon. Those who want to post can access Distrikt via their mobile app.
♾ Back to the Future: Binance announced that they would be delisting ICP/USDT (Tether) margined contracts. Automatic settlement will be done on June 10th, at 9:00 UTC. BUSD will replace USDT for ICP futures pairing. BUSD is Binance's stablecoin (Binance USD), pegged 1:1 to the US dollar.
♾ You've Got Mail: Dmail launched its beta network on June 1st.
The upgrade includes, among other features:
Support for Plug and Internet Identity log-in
Allow viewing of sent emails in the outbox and the ability to edit even after sending.
UI upgrade and capabilities so that you can carry out functions like batch operations, mark important conversations, flag spam, etc.
♾ A Bright Outlook: Eva Oberholzer, DFINITY's Chief Growth Officer, spoke about the landscape and outlook of crypto VCs at the 2022 Crypto Valley Conference. Oberholzer was previously at Cardano Foundation, where she was the Chief Growth Officer and Management Board member during Cardano's most significant growth phase.
♾ Form and Function: ORIGYN announced that their utility and governance token is now available to trade on Sonic for WICP (Wrapped ICP). The OGY token is used to mint NFTs that serve as authentication certificates, and it will also come with some governance benefits.
♾ Our very own CEO at InfinitySwap, Max Chamberlin, has been heavily featured in a Weekly Update article written by Bob Bodily and published on the DFINITY Medium blog. You can read about InfinitySwap's CDK and Max's Supernova Spotlight here.
---
This Week In Our Blog

DeFi 101 with InfinitySwap
Learn the basics you need to navigate the world of DeFi! This primer will give you an understanding of Decentralized Finance and explain why InfinitySwap and the Internet Computer are such game-changers.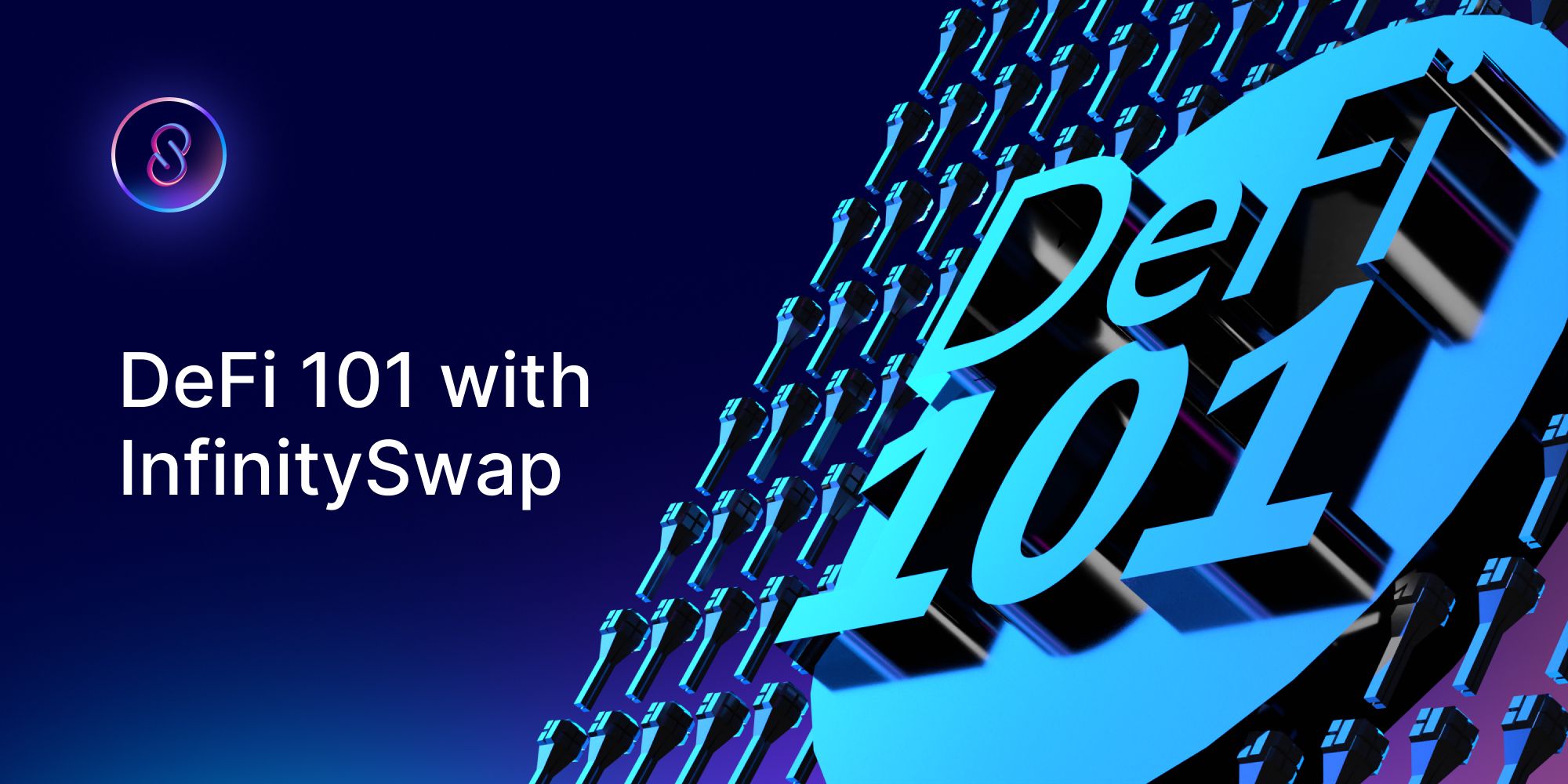 How Do I Stake ICP In 3 Simple Steps?
A simple, easy-to-follow guide on how to stake your ICP tokens on the NNS! Learn how you can earn rewards on the IC and how InfinitySwap will be offering a whole new world of staking soon.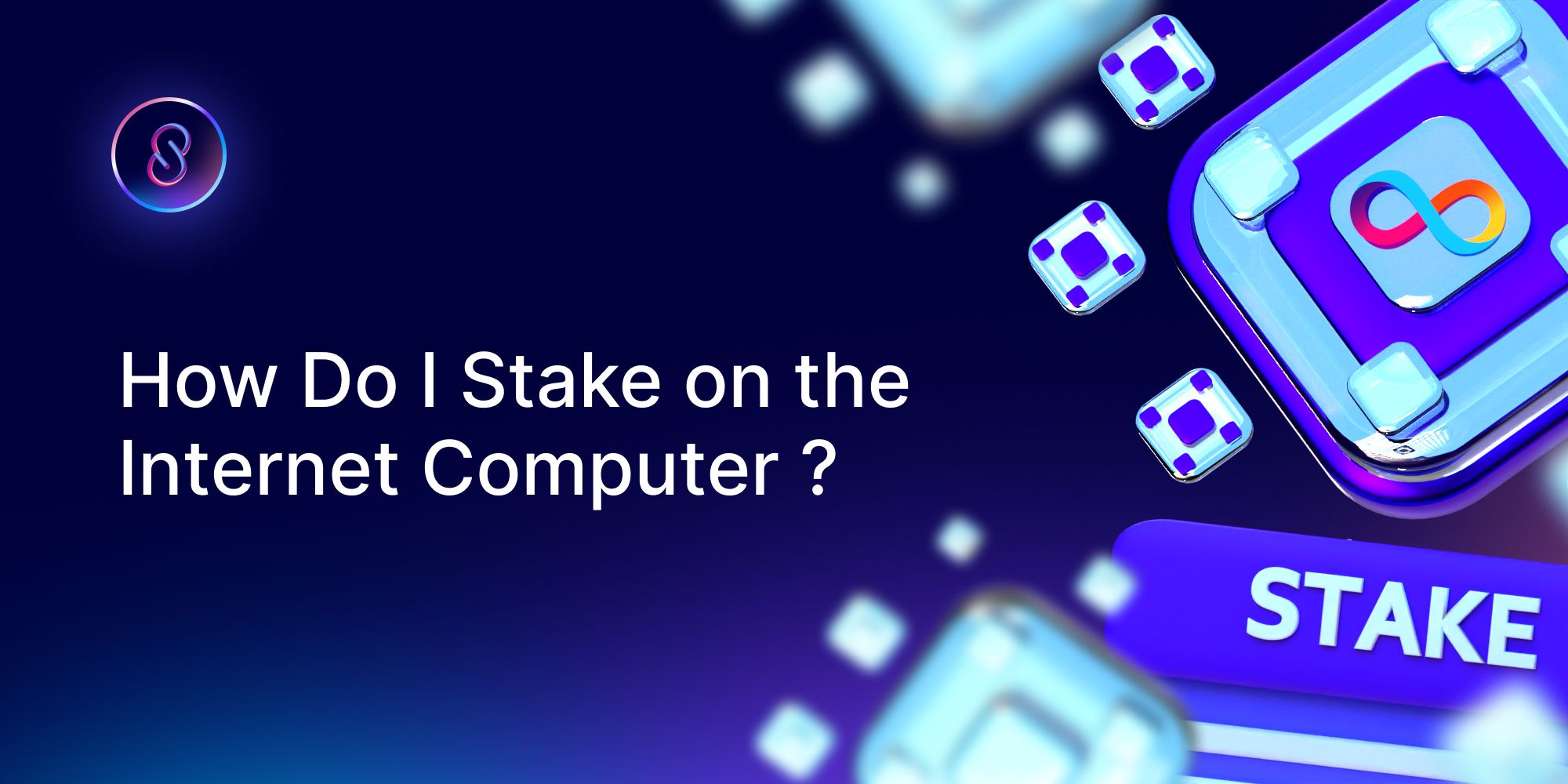 ---
NFT Market Snippets

🖼 The artist behind Puzzle, one of the first NFT collections on the IC, has teamed up with the Drakon team to create the Eggs Collection. If you buy a Drakon here, you will be dropped one of the eggs, and if you hold four eggs, you will be dropped a baby dragon. The team also has plans to create a card game featuring holographic cards too! Here at InfinitySwap, we are delighted to be doing a giveaway of an extraordinary 1:1 egg designed for us. We've seen it, and it's gorgeous! Stay tuned for Twitter updates on how to enter for your chance to win.
🖼 PokedBots announced a surprise airdrop to all PokedBots holders. The snapshot has already been completed, and the free NFTs are scheduled to be sent out within the next week. Holders will be receiving a pet bot and small companion robots to keep your PokedBot company!
🖼 Yumi released v2.0 of their NFT marketplace. The update includes an improved UI, a logo change, as well as support for the Stoic wallet.
🖼 Dogfinity recently airdropped 69 "Early Dog" trophies to randomly selected Dogfinity NFT holders. The highly limited NFTs come with future perks like DAO governance and access to upcoming drops. These 3D NFTs have a floor price of 30 ICP as of the time of writing.
🖼  ICPxy confirmed that they will continue to treat NRI as a bell curve for staking purposes rather than rewarding only the rare NRI NFTs. Those that are closer to the ends (near 100% and 0%) will receive lower rewards than the common Pxys.
🖼 Impossible Things marketplace will be launching the Impossible Pass on June 13th. This is a different kind of NFT drop than the ones we've seen so far in the ICP ecosystem. Impossible Things, which is partnered with ORIGYN, will focus on rare collectibles from established and promising emerging brands, such as NBA Hall of Fame players and ICP's very own native fashion house VRSTL. We are pleased to have partnered with Impossible things to offer 50 WL spots for a giveaway- 25 through our Discord group and 25 through our Twitter page.
---
Around the World
⛓️ An Ugly Picture: US prosecutors charged Nathaniel Chastain, a former product manager at OpenSea (the largest NFT marketplace), with insider trading. Chastain bought certain NFTs based on confidential information, such as which NFTs would be featured on OpenSea's home page. Chastain pleaded guilty to wire fraud and money laundering charges, each carrying a maximum prison sentence of 20 years. This is the first insider trading case involving digital assets.
⛏️ Mining Moratorium: The state of New York passed a bill prohibiting proof-of-work (PoW) mining activity for the next two years. Existing mining firms or ones currently undergoing permit renewal will be allowed to continue, but no new operations are permitted under the new bill. The state will conduct a study on the potential environmental impact of proof-of-work mining during the moratorium. Governor Kathy Hochul still needs to sign the bill before it becomes law, but it is expected to be a done deal.
🌚 Dark Side of the Moon: A Terra insider has leaked private chat logs of a secret "war room" Telegram group, including founder Do Kwon, members of the Terraform Labs, and node operators. The group, which was named "Terra Rebirth League," was focused on the topic of Luna 2.0.
The chat logs also show Do Kwon commenting about a whale. "Well, for one thing, the whale with beth staked in anchor and shorting UST will be locked there for two days. So if the market nukes, then he's f****d."
❄️ Winter Chills: A hiring freeze and crypto job layoffs have begun en masse as companies have announced layoffs. Gemini announced that 10% of their staff would be cut, along with many others. Coinbase went as far as to rescind offers made to new hires, putting a large number of people in tough positions. Some, like those on work Visas, are now scrambling to find a way to retain their legal statuses, and others have lost six-figure positions in order to join Coinbase in positions that no longer exist.
---
Charting it out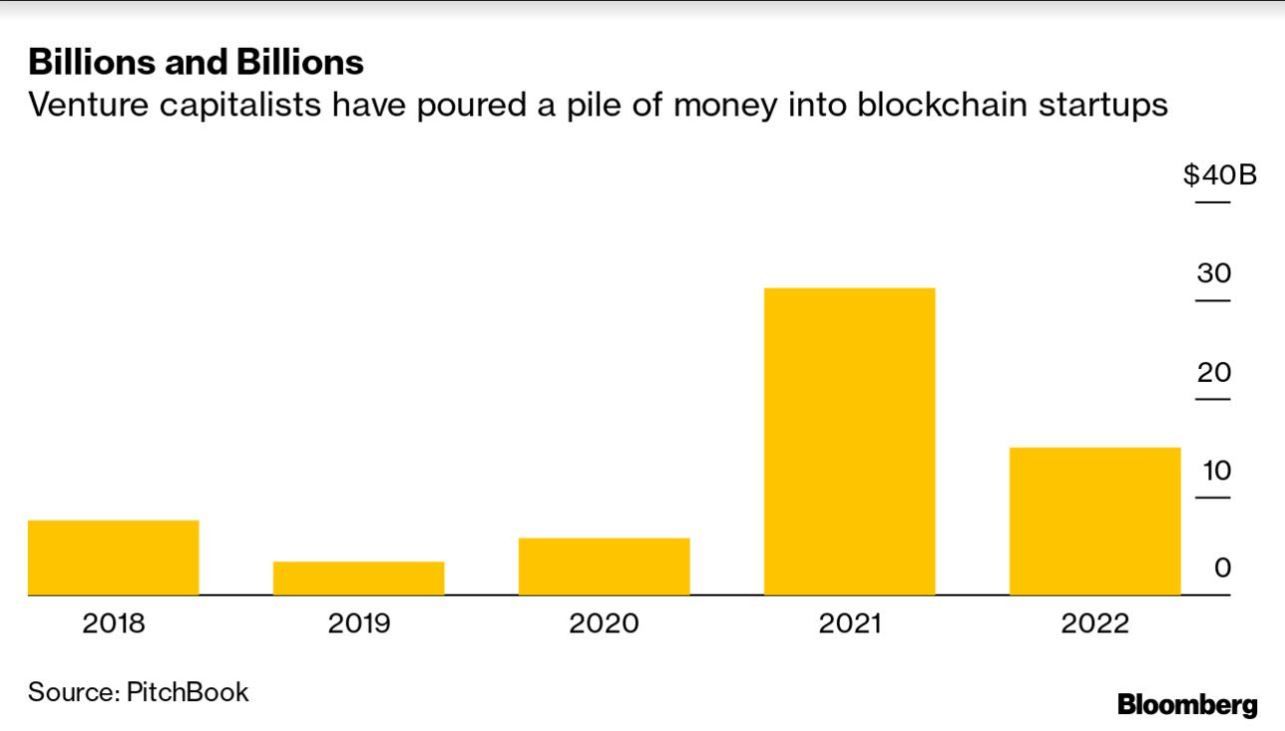 ---
By The Numbers
$500 Million
Amount of money raised by Binance Labs for Web 3 & Blockchain Investments.
$400 million
Bitzero (Bitcoin Miner) plans to invest to build 200 megawatts of data centers in the state. (According to CoinDesk).
$29,930,732
Total trading transaction volume for all collections on Internet Computer NFT marketplaces as per nftgeek (*as of 2 am EST June 5th).
$360,000
Around 200 ETH worth of NFT was stolen after Bored Ape Yacht Club's Discord server was hacked.
---
Worth Reading
---
Crypto & Climate
New York State Senate Passes Bitcoin Mining Moratorium
---
Meme of the Week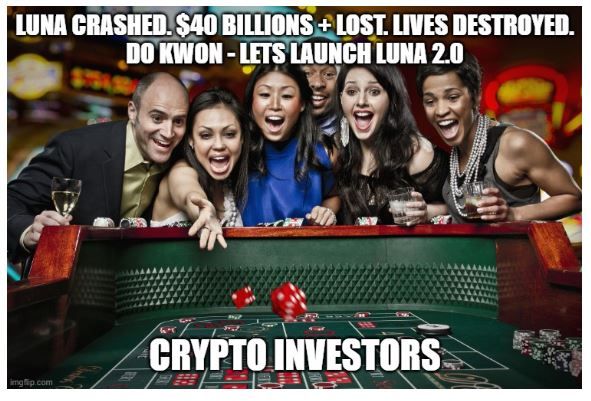 ---
A Matter of Opinion- Weekly Opinion Piece
An original OG artist, dropping one of the first NFT collections on the IC called 'Puzzle'- Neel from my Artbar has recently joined the Drakon NFT team and breathed fire into the project, creating a collection of eggs that will be dropped to holders of Drakon and he plans further drops of future collections with the team.
Here he outlines his journey:
My introduction to NFTs happened in 2019 when I minted some on Ethereum At that point in time I knew that NFTs could only be used as Virtual Art Collectibles. I sold these in 2020. After that, I started learning and understanding what NFTs are and their use cases. I came across DFINITY in 2018-2019, and even though I didn't join the community back, then I kept an eye on the project as what the DFINITY foundation is doing is revolutionary.
I watched the whole Genesis Launch and kind of thought it would be pretty cool if I can build something on this. Later, I uploaded one of my artworks using Departure labs'  NFT standard. I then got approached by Entrepot to list my own collection, and after that, I started working on IcPuzzle. The more in-depth I studied the functionality of the IC, the more I understood just how different the IC is from all the blockchains out there.
In just a few months, communities began building some of the most impressive projects out there. For me, I think the IC will be the best blockchain for everything, especially for building games, as it can provide complete on-chain asset storage as well as accessibility for many developers due to its low-cost structure. I love the IC so much that I have its T-shirt framed that I got during the Genesis launch with the #8yeargang slogan on it.
The whole concept of canisters and cycles is amazing. Users can have their entire project in a canister (for example, a company or a brand could have its all resources in canisters and at a later stage if they wanted to transfer the ownership of that company, all they would have to do is give access to its principal and they could hand over the company and its resources as an NFT )
The IC makes NFTs more than just a JPEG. Internet Identity allows users to log into platforms, each with its unique principal identifier makes it much more impressive. I believe the IC will disrupt the blockchain industry and become revolutionary as soon as it goes mainstream.
People need to be more aware of the capabilities of the IC. Being able to build something on IC from the ground up makes me feel lucky that I got a chance to join the community so early on.
---
Connect with InfinitySwap
Twitter | Website | Telegram | Discord | Github
---

---
*Disclaimer: While every effort is made on this website to provide accurate information, any opinions expressed or information disseminated do not necessarily reflect the views of InfinitySwap itself.
---