Infinity Weekly: Is the Tide Turning?
Issue 27 of our Newsletter for our INFINISWAPPER community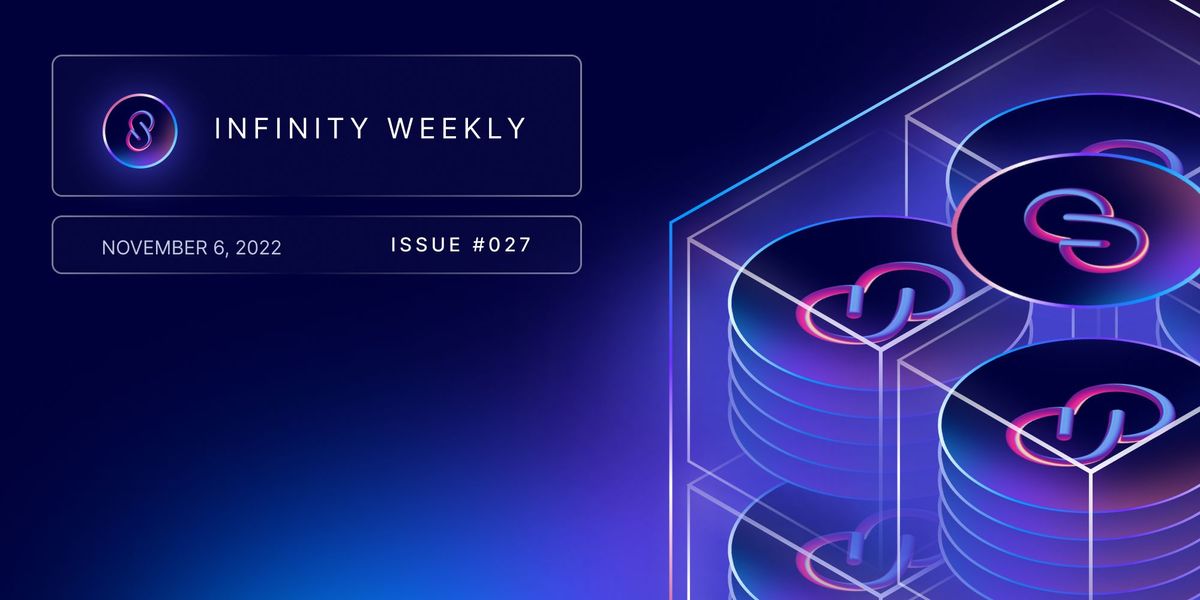 We are trying very hard to increase our subscriber numbers and are currently at 5000. Please share the blog and newsletter with friends and people you feel might benefit from the information and encourage them to sign up. It would be great if you could tag, like, and share on Twitter and other social media too.
Thank you! :)
IC Ecosystem News
♾ Buidl Mode: The markets have been turbulent this past week, to say the least. Some of you may be waiting on the sidelines to trade or simply disregarding the ups and downs, and focused on accumulating with a DCA (Dollar Cost Average) strategy. Whatever your situation, you can choose to spend your free time learning how to build a dapp on the Internet Computer. Check out this free 3-hour Web3 programming course, courtesy of Udemy.
♾ Green Blocks: IC community members already know that the Internet Computer Protocol is the fastest and most scalable blockchain in existence. But did you know that the Internet Computer is also the best blockchain solution for mother earth? Carbon Footprint recently published a sustainability report and the Internet Computer placed first as the most environmentally friendly blockchain!
♾ October Update: As you may know, DFINITY has been holding monthly Global R&D calls, open to all, to update the community on various status reports and the developmental progress of the Internet Computer blockchain. Missed the October meeting? Check out the recording for this month to get caught up!
♾ Actions Over Words: After a heated and public governance discussion on Twitter last month that culminated in an impromptu community town hall discussion (hosted by VRSTL Studio founder Jin Maa), DFINITY employee Diego Prats promised that the Foundation would make greater efforts to listen to the IC community. Indeed, it seems that we are entering into a new era of greater transparency as evidenced by a "Ask Us Anything" Twitter Space on Friday, in which all community members were encouraged to participate in.
♾ ICPeople: Crypto influencer Ben Armstrong (BitBoy) has recently taken an interest in the Internet Computer, seemingly intrigued by the possible market manipulation that tanked $ICP price upon public launch. He has been live streaming and tweeting about the Internet Computer, and has been interacting with various community members as well as NFT projects on Twitter. Could BitBoy help bring a positive change to $ICP's public image? Only time will tell.
---
This Week In Our Blog
Yumi has quickly grown to be one of the best NFT marketplaces on the Internet Computer. Well-curated, clean, and professionally run, it's no surprise that both end consumers and creators have been flocking to Yumi for both sales and purchases. Learn more about Yumi in our interview below!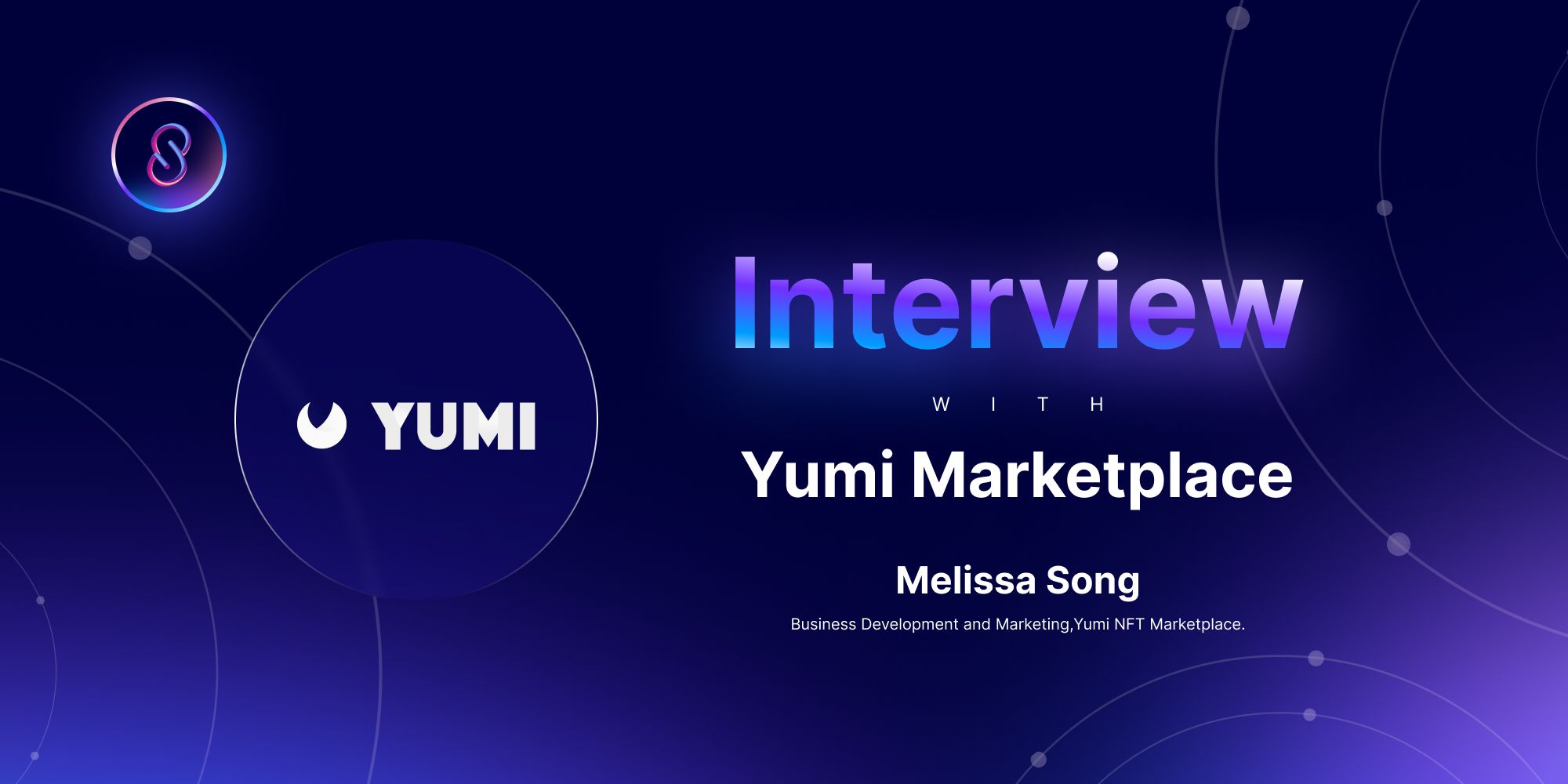 Regulation is the looming elephant in the metaphorical room that is the entire crypto landscape. From the "Are NFTs securities?" discussions to recent rumblings that Ethereum may be subject to US regulation based on the number of American-based node providers, regulatory issues are inevitable in the near future. Thankfully, the Internet Computer comes with built-in advantages.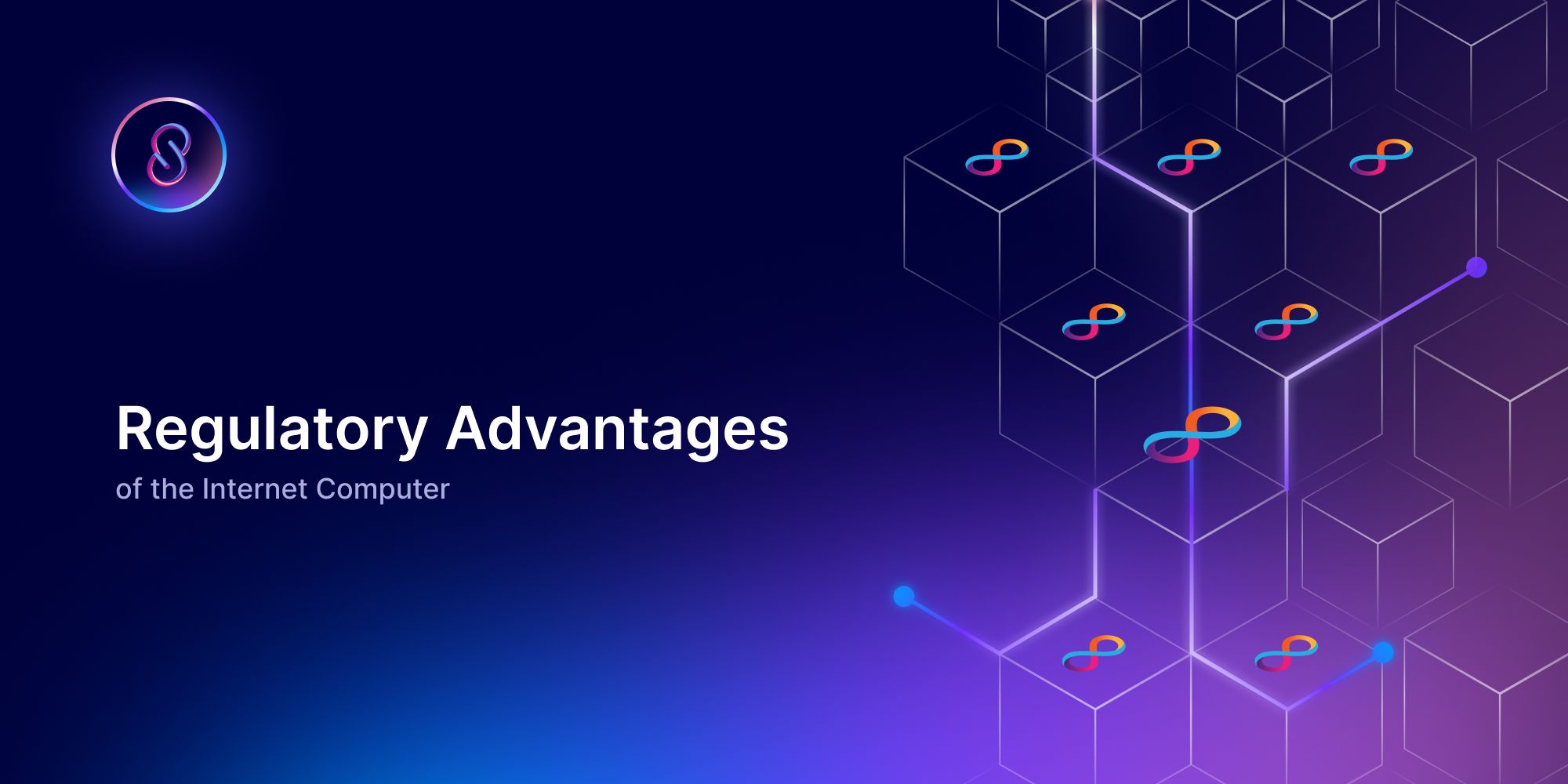 InfinitySwap is dedicated to furthering the growth of the IC ecosystem, and we are proud to announce yet another high-level partnership. ICNaming joins our roster of prestigious builders, as the largest domain name service provider, and one of the oldest projects on the Internet Computer. Dive in to find out more about them: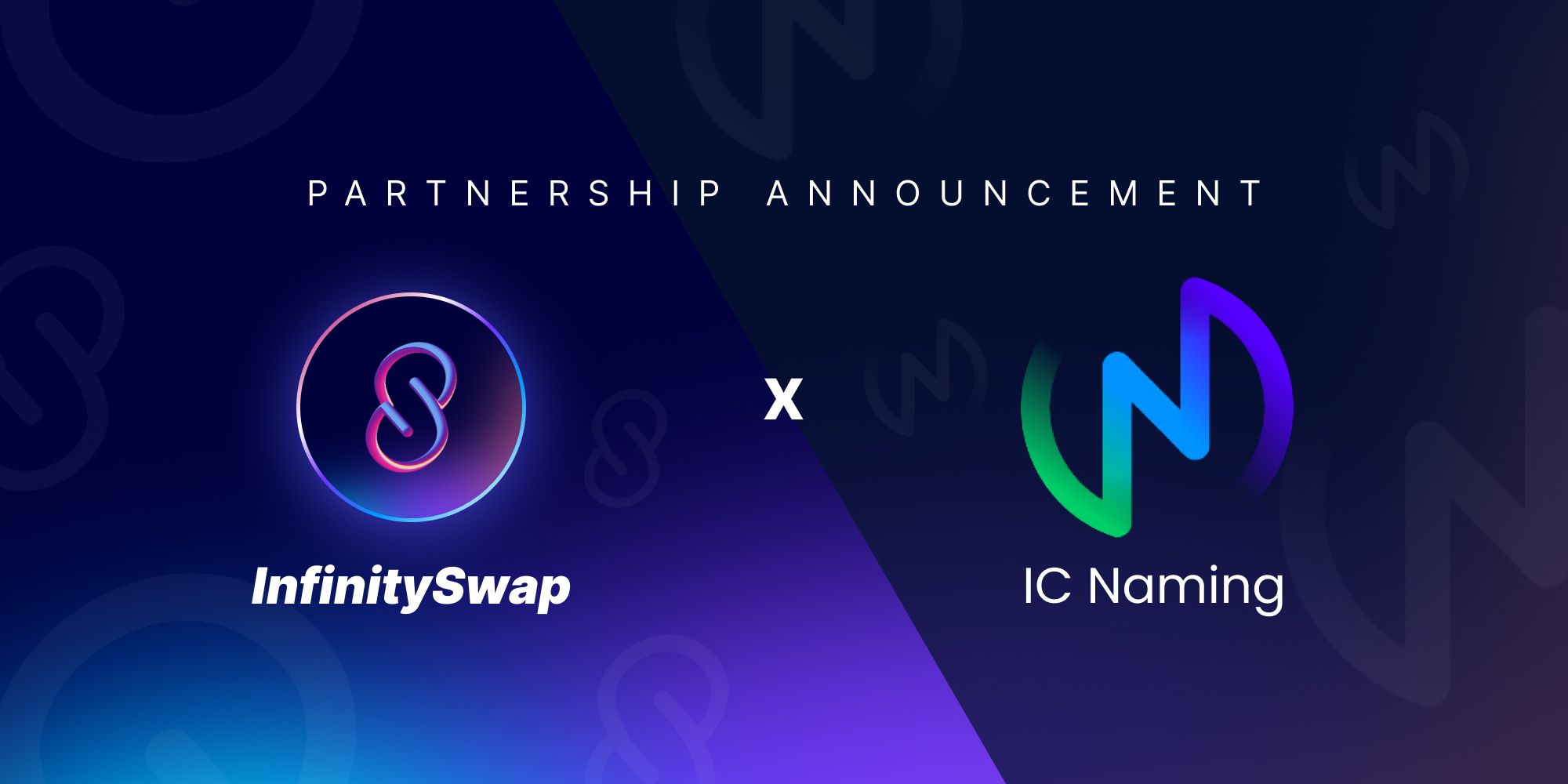 Boxy Dude is one of the most recognizable NFT projects on the Internet Computer, and we have entered a strategic partnership with them to collaborate on a variety of different levels to provide fun and value to the entire community. The BoxyVerse is coming soon, and you can read about our partnership and what the Boxy Dude team is building in our article below.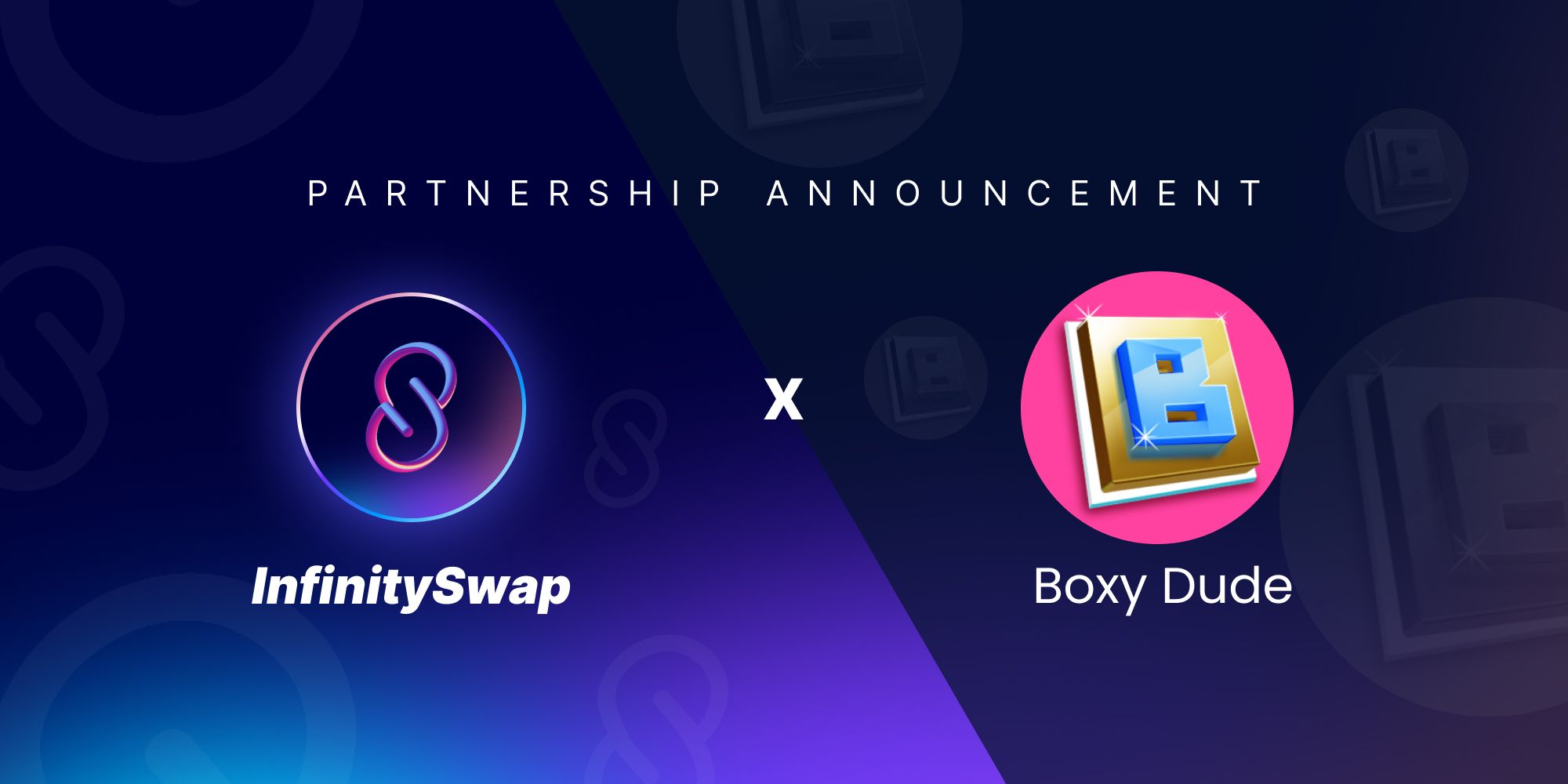 We invested in $ICP for a variety of reasons, and most of them revolve around the technological superiority of the Internet Computer Protocol chain. But do you fully understand all of the advantages that the IC has over other blockchains? Read our comprehensive breakdown of what makes The Internet Computer so special.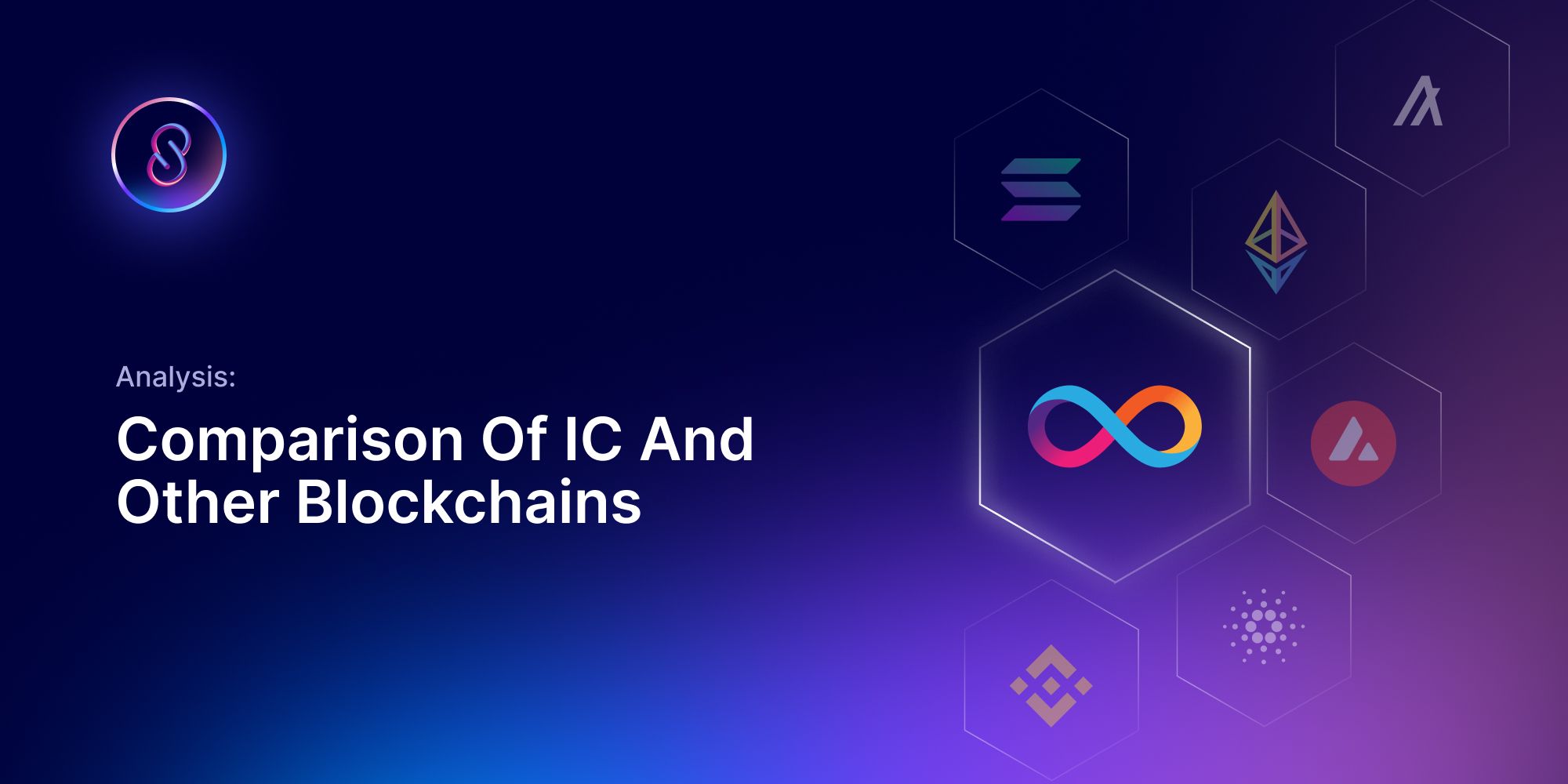 ---
NFT Market Update
Ben Armstrong, the crypto influencer known as Bitboy, has acquired his first Internet Computer NFT. After his video revealing the sinister plot to tank the $ICP token launch, Bitboy caught the attention of the IC community. Could this finally be the influencer we've been looking for? Artist Egido Val was quick to jump at the opportunity, creating a stunning 1/1 artwork for Bitboy as a part of the WAGMI Dystopian collection.
Bitboy accepted the offer and announced that he now had his first Internet Computer NFT. Let's see what this means for the many BTC, ETH, Cardano, XRP, and HBAR followers that Ben has acquired since he joined Twitter back in 2018. We want to welcome Ben to the community, and we also want to congratulate Egido, one of InfintySwap's wonderful artist partners with whom we look forward to having a good relationship for many years to come!
· The Pixel Collection is coming! On 9 November, artist Jon Ball from pokedstudio is releasing a very special NFT collection. All the artworks in the collection are 1/1 and will be auctioned. Each NFT comes with either full copyright or full merchandise rights. You're not going to want to miss out on these exclusive artworks, so be sure to follow pokedstudio for more information as the auction approaches.
· Distrikt's PODs can now be transformed into helmets! All you need to do is hold the NFT in your distrikt account (you can now send them back if you had previously moved the NFT out of the app) and then click the layers button to change back and forth between PODs and helmets. We look forward to the continued development of this project.
Around the Web
🕵️‍♀️ It's About Time: OpenSea, the largest and best-known NFT marketplace, has gotten a lot of flack over the years for allowing fraudulent NFTs to be listed, sold, and bought on its platform. Thankfully trust elements are being upgraded, allowing OpenSea users to feel safer in their NFT trading activity. October 31st saw the launch of a new copymint detection system on OpenSea that will help eliminate counterfeits.
💸 American Greed: New York-based Instagram influencer Jay Mazini pled guilty to a variety of fraud charges, including stealing $2.5m worth of Bitcoin from his followers. His grift was simple--he claimed to be unable to buy Bitcoin due to limits set on centralized exchanges, and asked his followers to directly trade with him, offering a rate 3.5-5% above the market rate. Then he sent doctored proof of wire transfer, never actually sending the funds.
🖼️ My $MATIC Stays Static: Meta recently announced that Instagram would be allowing NFT minting and trading directly on the social media platform; an "end-to-end" NFT toolkit will allow users to create and launch their own NFTs directly on Instagram without the need to use secondary tools. $MATIC jumped 20% on the news that Meta would be using Polygon, a Layer2 Ethereum solution for their new Instagram NFT efforts.
❤️ Rest In Peace, Nikolai: The entire crypto community mourned the loss of one of their brightest minds this week when news broke about the untimely death of Nikolai Mushegian. Mushegian (@delete_shitcoin) was a hugely important contributor to the space. He was one of the founding members of MakerDAO, developed WETH, and founded Balancer, among other accomplishments. Although certain circumstances surrounding his death are mysterious, official police investigation ruled that no foul play was involved.
Meme of the Week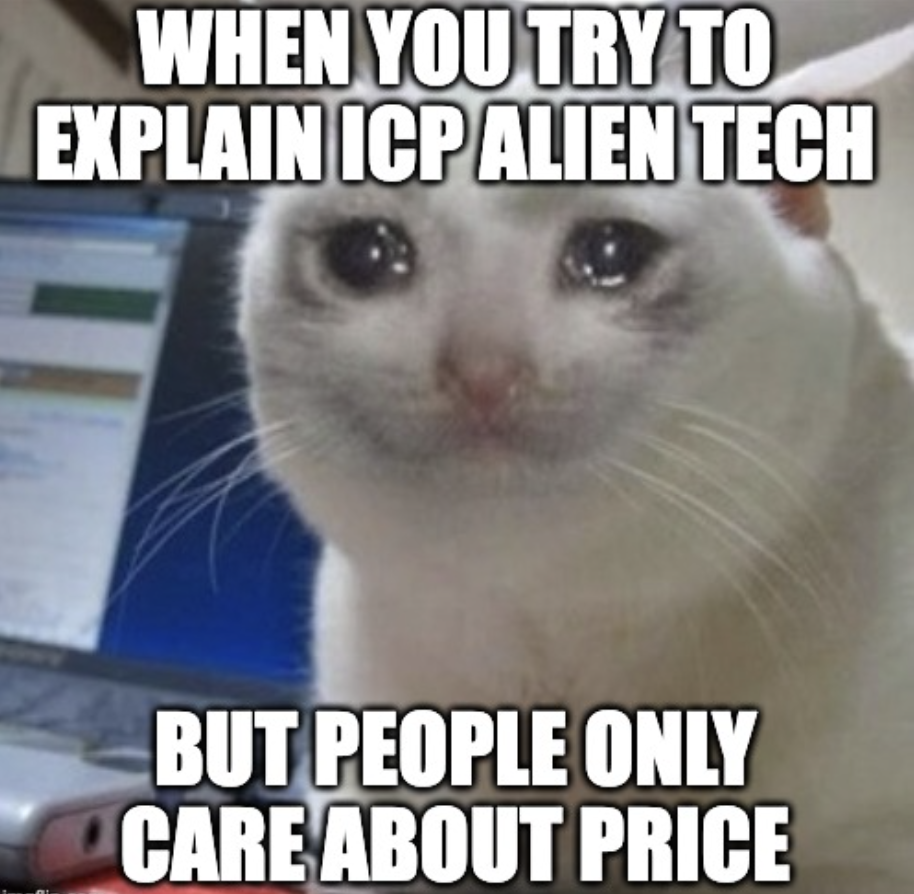 A Matter of Opinion: Is the Tide Turning?
As the cool winter wind sweeps down from Siberia to the Korean peninsula I find myself warmly optimistic this week about ICP.
Volume is slowly picking up, and price action has improved to give some breathing space. But what has really heartened me is the fact that $ICP has been trending consecutively for 3 days straight on my Twitter feed.
The reason for this is simple: Bitboy Crypto, AKA Ben Armstrong despises the same special interest cartel that, according to Cryptoleaks, engaged in nefarious activity to undermine the efforts of the Internet Computer. It appears that Ben wants to give the IC a fair shake and seems bullish on ICP and Hbars, which he already made a very positive video about recently.  
Previously aware of this sentiment, I gave a little reminder to get involved, and I was delighted to see a chain reaction of positive messaging from crypto's undisputed number-one influencer. He has even created a new hashtag to describe the community, #ICPeople (I'm not sure that will stick- I still prefer #8yeargang haha).
Boasting 913k followers on Twitter and a massive Youtube following, if Ben is able to influence even a small percentage of his followers that the IC is the real deal then we can expect a big surge in community growth. He will be in London's Token 2049 which InfinitySwap and DFINITY will also attend, so hopefully, some solid networking can be achieved.
As a marketer, I understand the value of PR and this is about as good as it gets; endless support of our project by the loudest voice in the entire crypto space. That's why I suggest that we support Ben and show solidarity moving forward and make him feel welcome and like ICP is a home for him. Show him the power and the passion of the IC Community.
Meanwhile, we should look at other influencers to bring into the fold. I have identified Raoul Pal, for example, as someone who has shown an interest in the Internet Computer in the past.
I am waiting for the opportune moment to engage him. It is no good just begging influencers to take a look at your project. They hear that every day. Instead, a psychological profile of the individual must be considered.
If they have shown an interest, why? What is it that could be a selling point to them? What have they publicly stated in the past? Do any misconceptions need to be gently corrected? Is now the right time, or should we wait?  (social sentiment, roadmap objectives being met, etc. are factors to consider, for example, a PR blitz surrounding BTC and ICP integration could be a good reason to engage when it happens.)
Think about it- when someone tries to shill you a coin, you rarely, if ever give it a look. Something has to have happened that makes you sit up and take notice. You have to put yourself in their position.
These are some of the issues to consider before engaging with people in the public eye. Eventually, if enough people come on board it will create a chain reaction with both the public and other influencers. FOMO is definitely a thing, and the same groupthink that made mindless shills proclaim 'scam' on every DFINITY post will soon fall in line and pretend that they always loved the IC when the bandwagon is rolling.
So the message this week is simple and it's to identify people that can help us expand our outreach and to show them the power and solidarity of our community and of the Blockchain Singularity.  
Have a great week ahead, folks, and don't stop believing!
Connect with InfinitySwap
Twitter | Website | Telegram | Discord | Github

*Disclaimer: While every effort is made on this website to provide accurate information, any opinions expressed or information disseminated do not necessarily reflect the views of InfinitySwap itself.