InfinityWeekly: Dominic Singularity
Issue 25 of our Infinity Weekly Newsletter for INFINISWAPPERS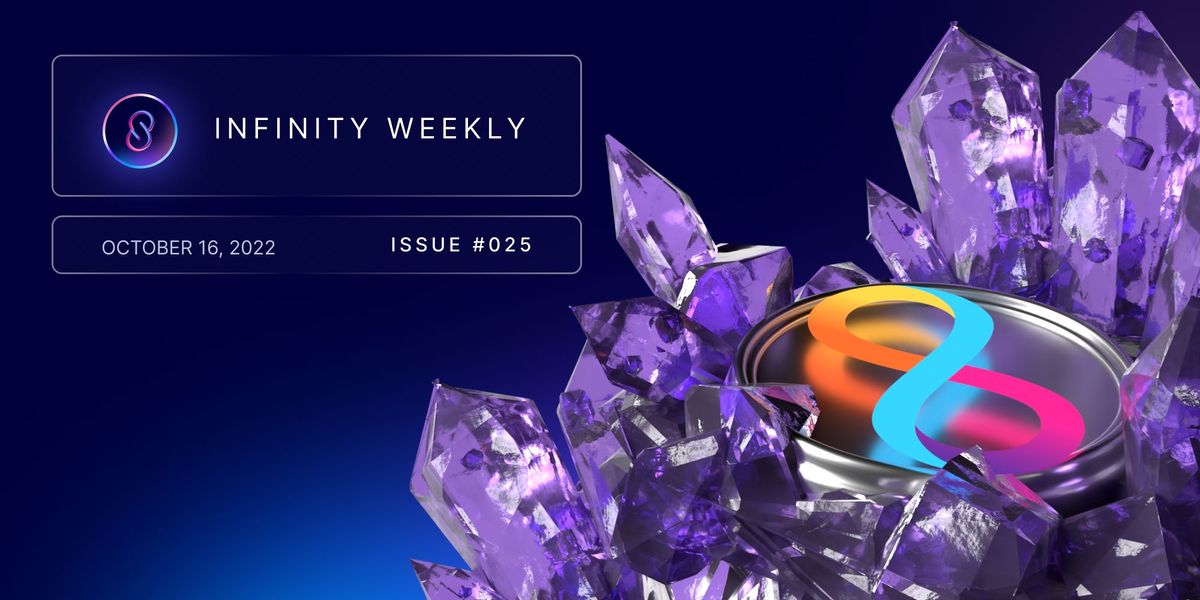 Welcome to Issue 25 of Infinity Weekly. We hope you are all keeping well as the end of the year 2022, an 'annus horribilis' for the world approaches. We remain optimistic for a better 2023.
IC Ecosystem News
♾ Growing Together: Read DFINITY Founder and Chief Scientist Dominic Williams' Medium post on the current state of the Internet Computer network. In the post, he calls for interested parties to consider becoming node providers, especially in Europe and Asia. There's also a detailed section about the upcoming SNS (Service Nervous System) and its implication on DAO governance that we highly encourage you to read.
♾ Venturing Higher: Code & State launched on October 10th, and held an in-person event in New York this Friday. Code & State is a venture studio dedicated to growing the ICP ecosystem by making building easier--their stated goal is to allow entrepreneurs to build and ship a fully decentralized dapp on the Internet Computer within a weekend. They are prioritizing developer concerns, and devs are encouraged to reach out.
♾ Having A Blast: NFT Anvil recently launched Blast, a fully on-chain playground for developers to learn and hone their skills. It runs smoothly, is free to use, and best of all now has Motoko support. Looking to pick up a new hobby? Try your hand at learning Motoko, The Internet Computer's native programming language, with Blast.
♾ First of Many: InfinitySwap and CrowdfundNFT held a Twitter Space this Friday, where we got to learn more about CrowdfundNFT. We at InfinitySwap believe that a rising tide lifts all boats, and supporting other ecosystem projects is a core mission we've demonstrated a commitment to. This was the first Space of many to come. Our next Space will be in the coming week, with Dmail as our special guest. Be sure to follow @ICPfan8, our Head of Marketing and Partnerships, on Twitter for pertinent notifications!
If you missed the CrowdfundNFT Space you can listen to the recording below:
---
This Week In Our Blog
Read about our newest partner, Canister App! Canister aims to become an all-in-one platform for providing project support, including NFT-related toolkits, easy contract deployment methods for those who want to create but aren't technically savvy, and an upcoming leveraged borrow feature.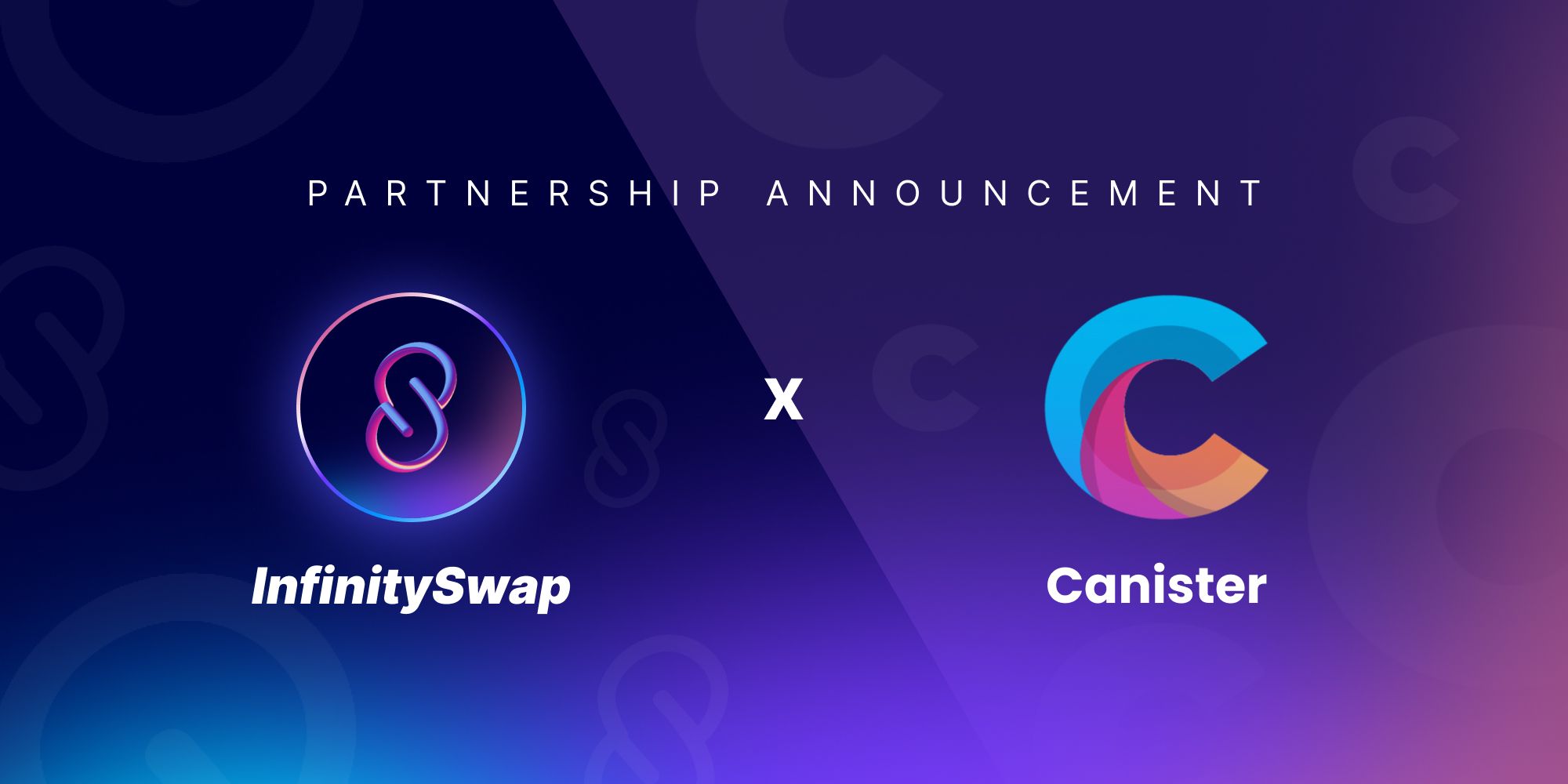 Have you been staking your ICP? Staking means passive yield as well as governance voting rights. If you haven't looked into staking yet, no worries! Follow our beginner-friendly guide on how to get started.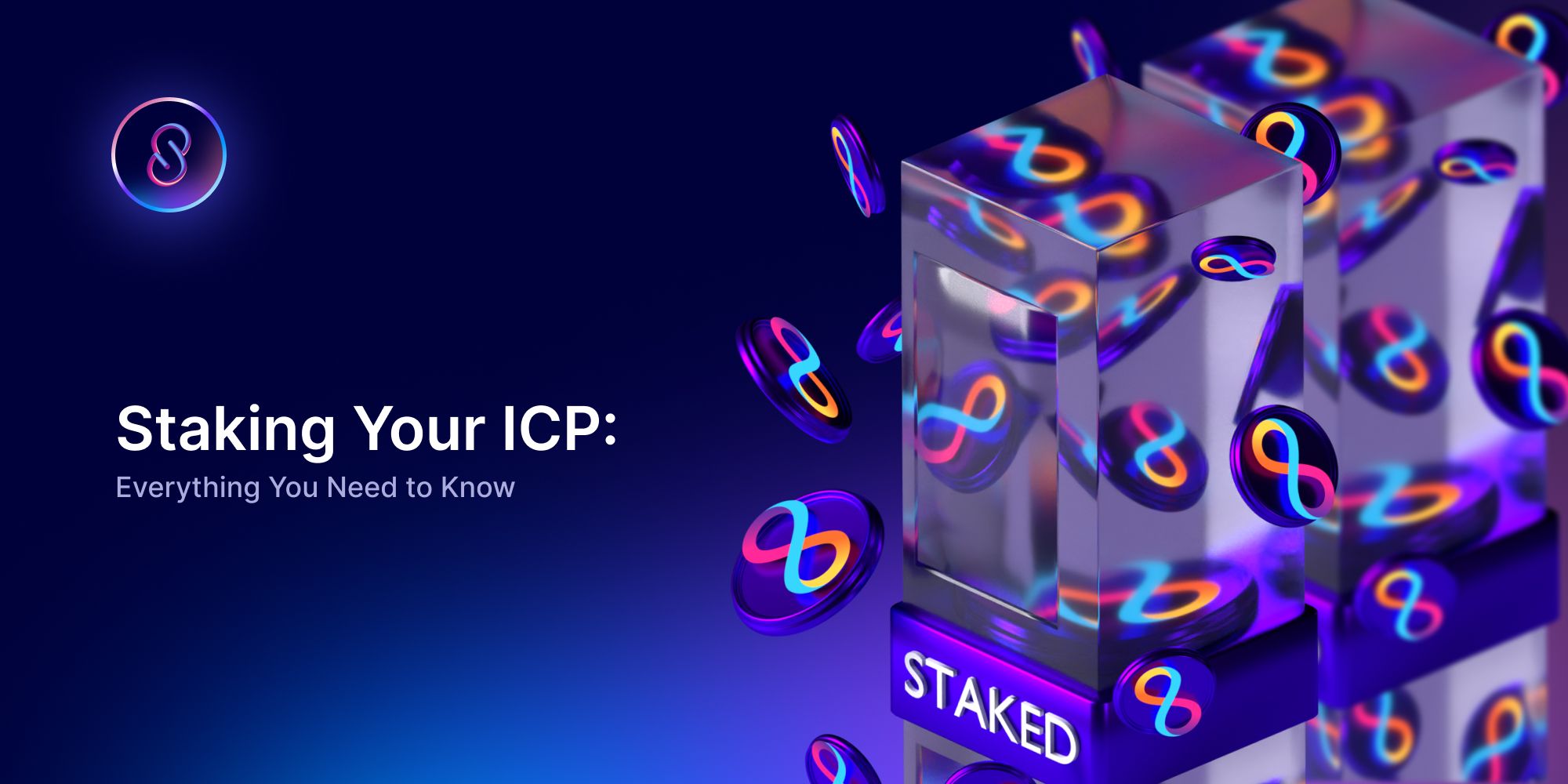 With billions worth of crypto lost in hacks and other malicious acts in this year alone, security is a bigger issue than ever. Are you taking the necessary precautions to safeguard your $ICP tokens?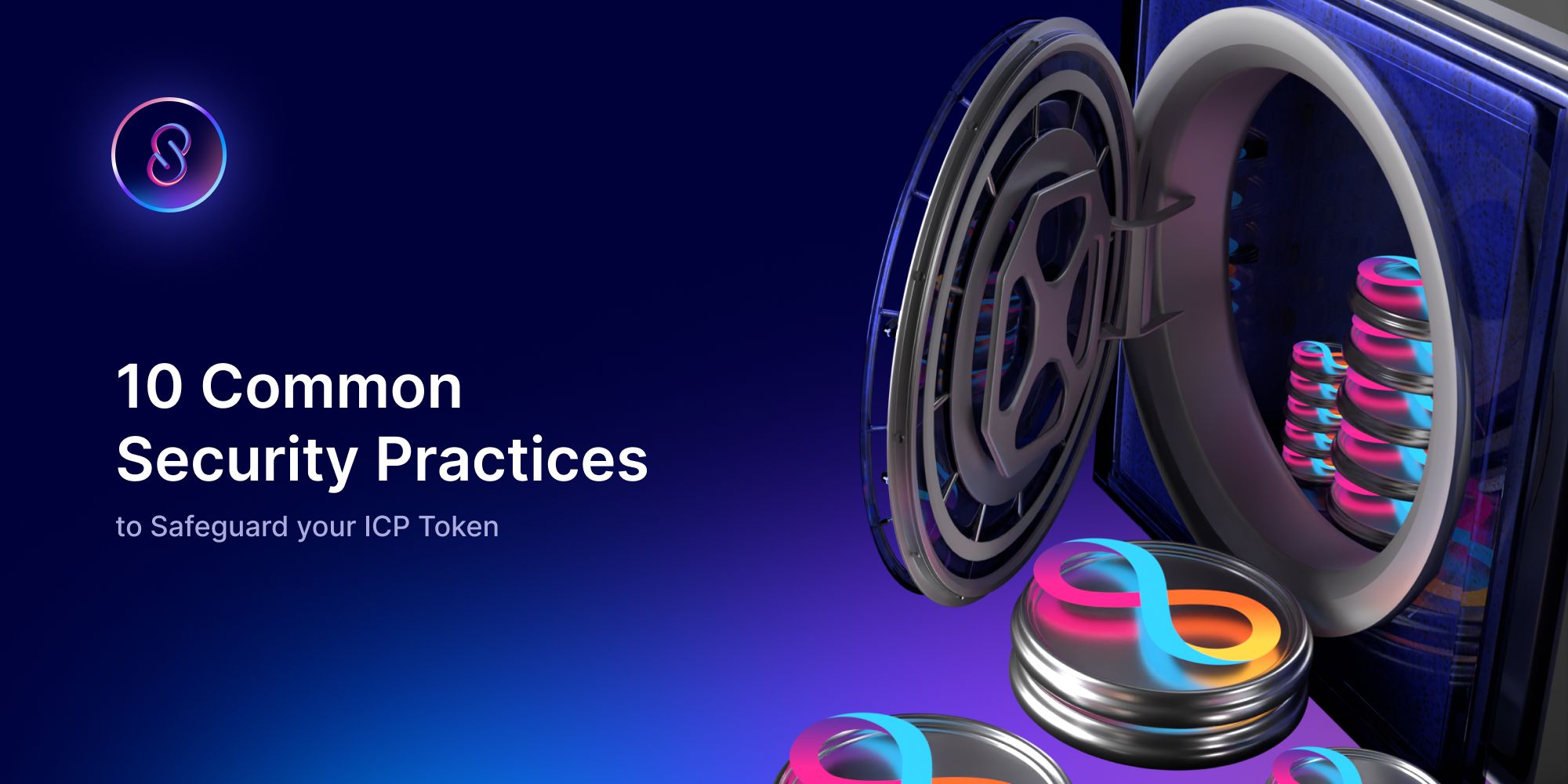 Get to know our strategic partner Catalyze, a decentralized social platform with an E2E (Engage-to-Earn) incentive structure in the works. Catalyze's vision is multi-chain with the ideal of decentralized governance in the center.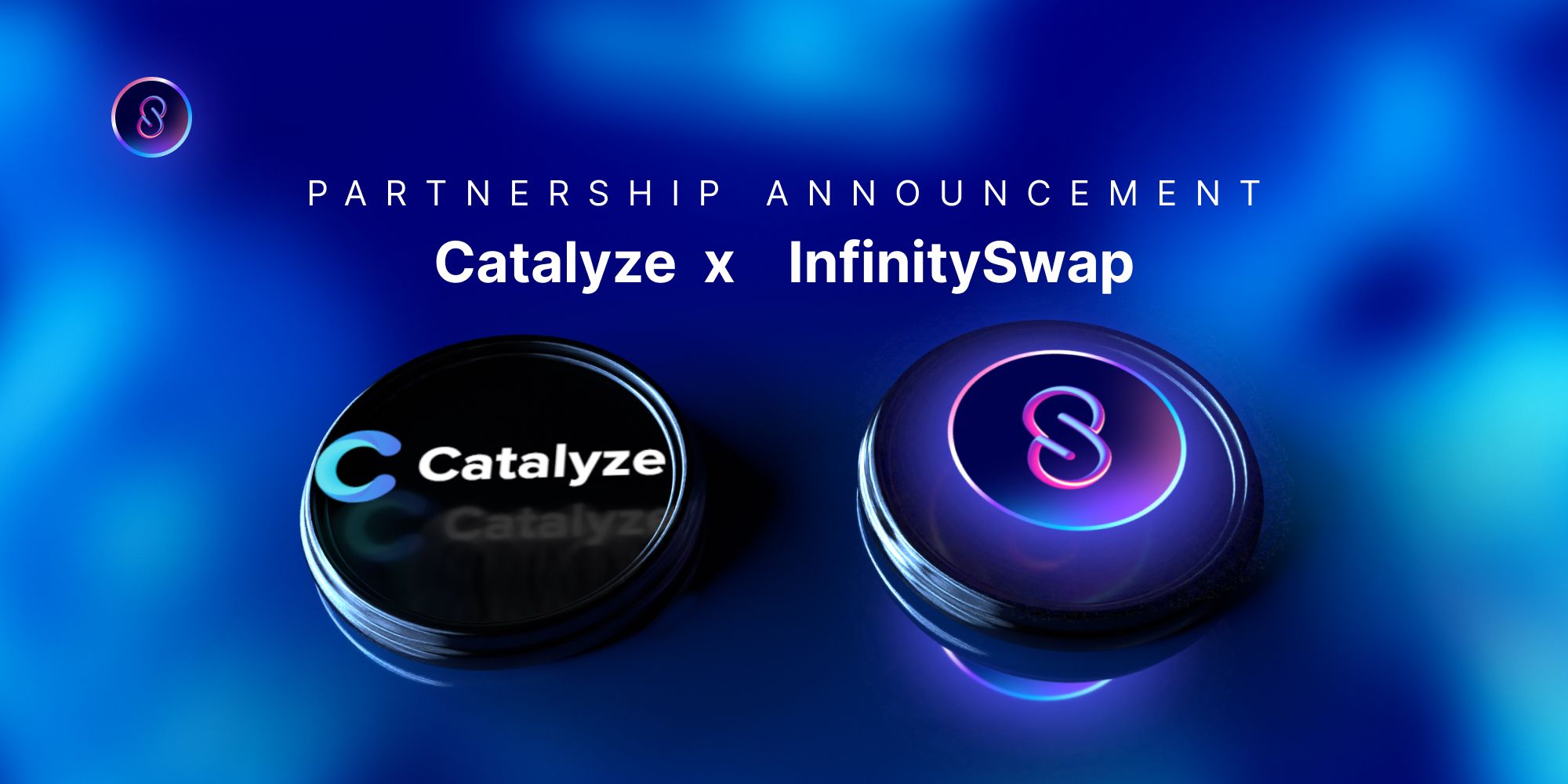 Is $ICP a Good Investment? It certainly feels like a question many of us have been asking, given the token's price action since Genesis. However, we believe that good tech has a good shot at becoming a success (not financial advice).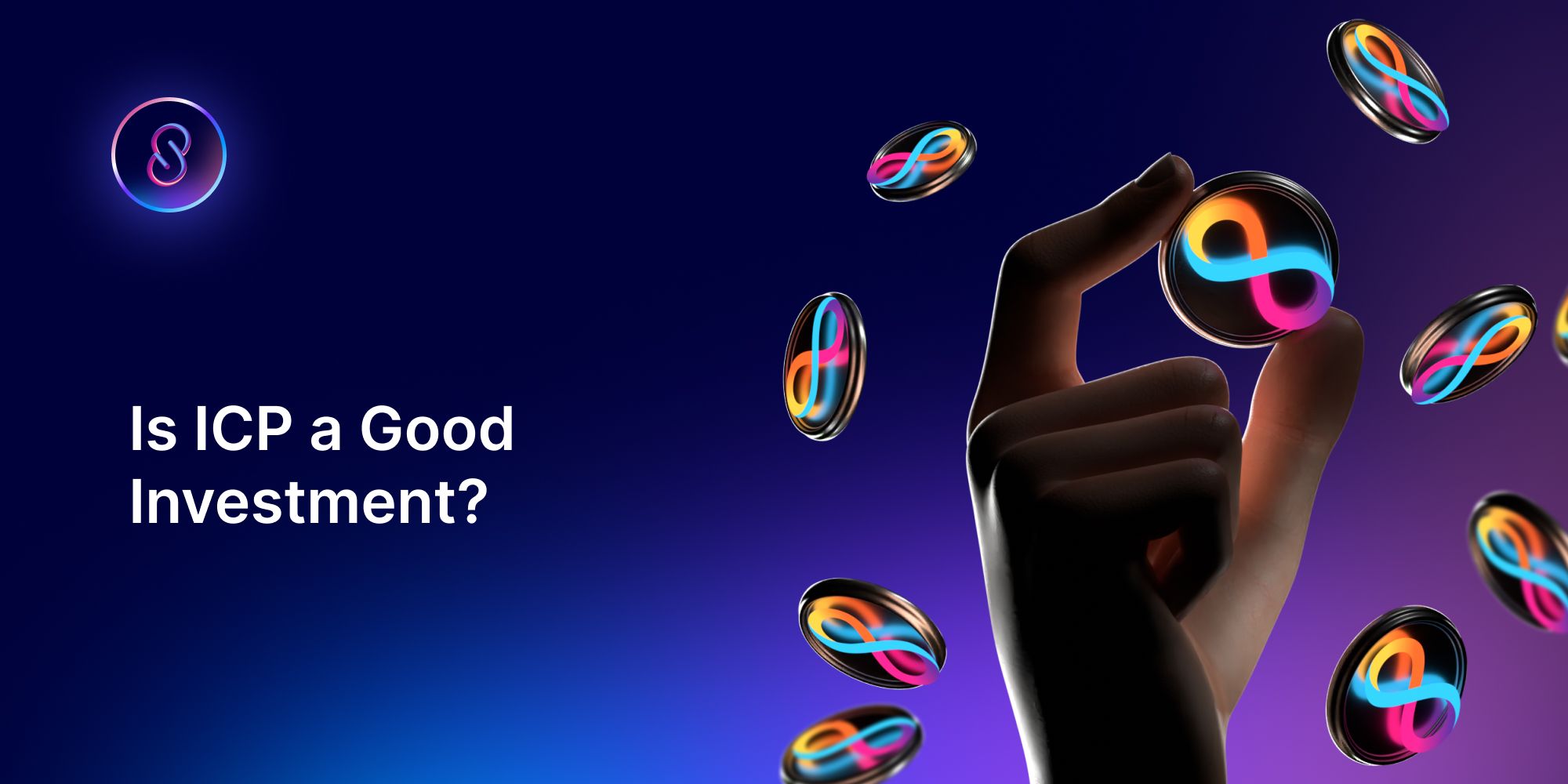 ---
NFT Market Update
The battle over NFT royalties heats up as yet another major Solana NFT marketplace announced that paying royalties to creators will be made optional. The discussion has quickly spread across the Internet Computer community with the CEO of the largest marketplace in the ecosystem weighing in. What do you think about the future of NFT royalties? Comment below - we want to hear what you have to say!
· A collection of 12 NFTs from artist F.R. Glidden, Memory Quilt Pieces, launched on Entrepot this week. The NFT project is derived from the artist's own art exhibitions in which photographic slide film that had been damaged in a flood was stitched together to create artistic "quilts." This is her second collection on the IC, the first having been released using NFTAnvil (a collection of 228 artworks entitled Basement). All of these NFT collections are part of the Attic project with more collections expected in the future.
· Congrats are in order once again for the Cubetopia team. Not only did their collection of 1,500 Islands sell out rapidly (as we reported last week), but the collection has already surpassed 8k ICP in secondary market volume. This is just 8 days after the initial launch, showing just how many people are interested in the game. It's likely this quote tweet from Dominic Williams also increased attention for the project.
Around the Web
👻 Ghost Worlds: New user metrics suggest that the press-favorite metaverse platforms like Decentraland and The Sandbox have merely hundreds of daily users--and perhaps even fewer than that. For example, DappRadar Data monitored just 38 active users within a 24-hour period, despite there being financial incentives built in to motivate activity. ...Meanwhile, if you take a peek at #ICP Twitter, users are building intricate constructions on Cubetopia and holding group play sessions for the fun of it.
🐎 Horsing Around: Crypto will be crypto. Newly appointed SushiSwap CEO, Jared Grey, was accused of being a serial scammer and of sexually molesting a horse earlier this week. The scamming accusations allegedly have some weight behind them, but the part about the horse was completely fabricated. Of course, crypto Twitter blew up with horse jokes and speculation of an illicit video being circulated, with many taking the rumor as fact. SushiSwap's token $SUSHI wicked down nearly 10% as a result.
🦄 + 🐟 = 💸: MetaMask, one of the most popular crypto wallets currently in existence, joined hands with Sardine, a fintech firm. The integration has now given American users the ability to directly fund their wallets via ACH bank transfers. This means that people can interact with DeFi without having to use an intermediary like a Centralized Exchange or paying with a credit card.
⚖️ Stupid Is As Stupid Does: Bad news for Kyle Roche, of Roche Freedman, a law firm that specializes in blockchain-related litigation. CryptoLeaks, a whistleblower website (that also exposed suspicious activity that negatively affected $ICP price upon launch), was instrumental in calling attention to Kyle Roche's questionable ethics. The judge for an ongoing class action lawsuit involving Roche Freedman decided to remove the LLP as an interim class council, citing that comments made by Kyle Roche were "uniquely stupid".
---
Meme of the Week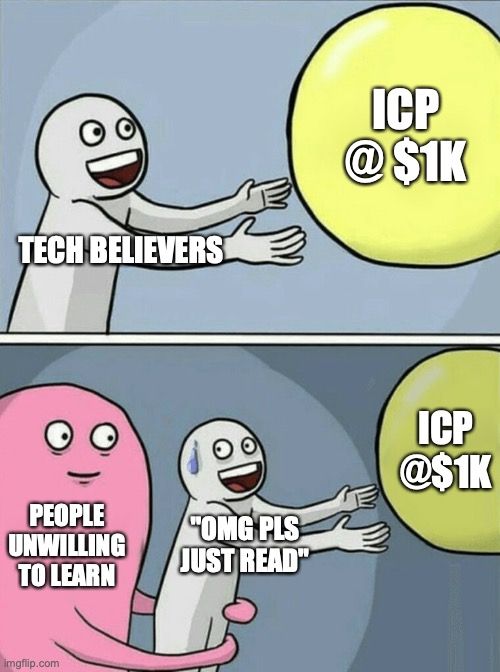 A Matter of Opinion: Editor in Chief
Our first AMA with Crowdfund NFT  via my @ICPfan8 Twitter account went better than expected, and despite some mic issues on the CEO, Luke's end most people who tuned in listened for the entire 1-hour duration.
The last count saw 222 people who attended or listened to the recording, and this shows the community's appetite for learning more about their favorite projects. This is a very encouraging number for our very first AMA via a Twitter Space, and we feel that number will only grow.
This week we have a very special treat because we will be having two AMAs. First, I will be conducting an AMA with my dear friend, Sunny, who I worked with for over 18 months at Dfinity Community.  Sunny proved himself to have an immense talent by releasing the coveted 'Faceless' collection on the increasingly popular Yumi Marketplace. Sunny reached out to me to create a storyline NFT that is released chapter by chapter with the fantastic Nuance dApp's premium feature which we will enlighten you more about soon.  
Since I have my Master's in literature and I like science fiction, particularly imagined dystopian futures (think Black Mirror) it seemed like a fun thing to do. I've been writing character backgrounds, and you can see an overview here. We will later release the series chapter by chapter in an unfolding saga.
We will have an AMA on Tuesday, 10 pm EST via @ICPfan8, and prizes will be available for the best questions, so be sure to set your alarm!
The collection is called 'Demonic Singularity' (see what I did with this week's title?) and it will launch on Yumi on October 23rd.
We then have another treat for you in store via Dmail Network who will attend on Friday, time is to be determined. Lucky listeners will have a chance to WIN 10 (yes, TEN) domain accounts, so it's clearly not to be missed as that should give you a good chance to get your hands on a web3 decentralized email account of your own. Also, Dmail is one of the most promising dApps in the entire IC space and recently made some epic partnerships, so you can bet we will be asking all about these phenomenal developments.
I'm not sure about you guys, but I missed catching up on what has been going on in the IC ecosystem directly from the projects themselves. It's time to see exactly what is being done and to build our excitement about the beautiful days ahead.
It's a gorgeous Sunday afternoon here in Busan, and I feel fresh after a morning run. I hope all of you have a great week ahead and enjoy our AMAs, articles, social media feeds, and everything else we are bringing to the table to keep you, our precious community, in the loop.
See you at the AMAs! :)
Connect with InfinitySwap
Twitter | Website | Telegram | Discord | Github

*Disclaimer: While every effort is made on this website to provide accurate information, any opinions expressed or information disseminated do not necessarily reflect the views of InfinitySwap itself.