Infinity Weekly: AMA Partner Initiative to Start
Welcome to Issue 24 of Infinity Weekly for our INFINISWAPPER community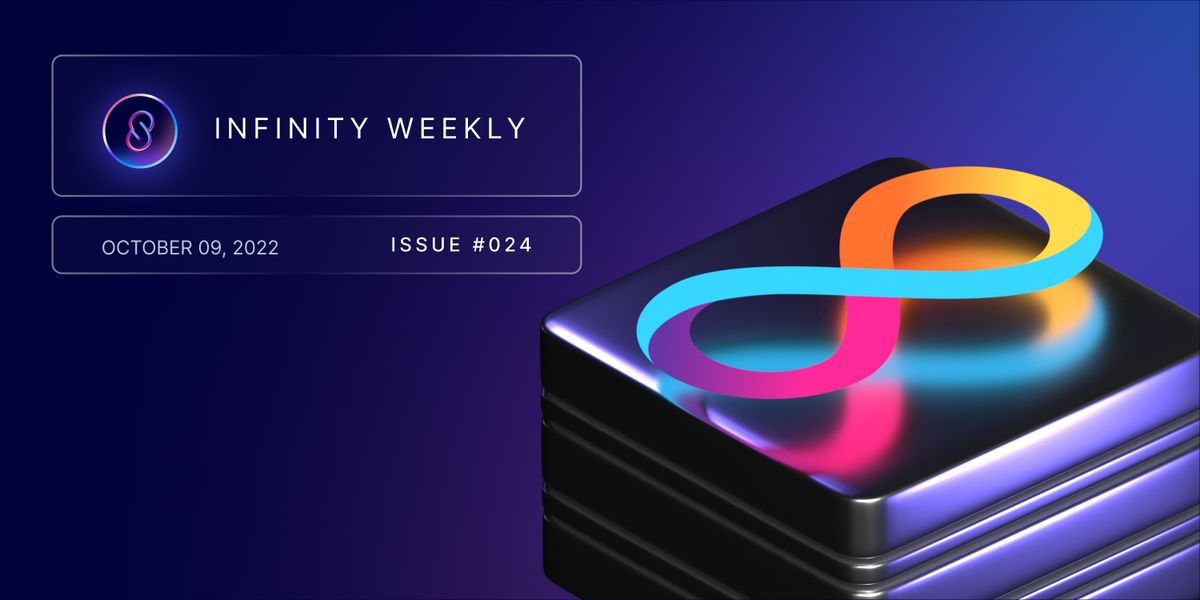 Welcome to Issue 24 of Infinity Weekly. We hope you've had a great week.
IC Ecosystem News
♾ Portal Party: Andrew Chepreghy, Developer Relations Engineer at DFINITY and an active member of the ICP community, has created a DSCVR portal dedicated to The Internet Computer. While DSCVR hosts other portals where people can congregate to discuss ecosystem news, this is the first portal dedicated to all other general matters regarding The Internet Computer. Join and participate! There may be an NFT drop in the future for active portal members.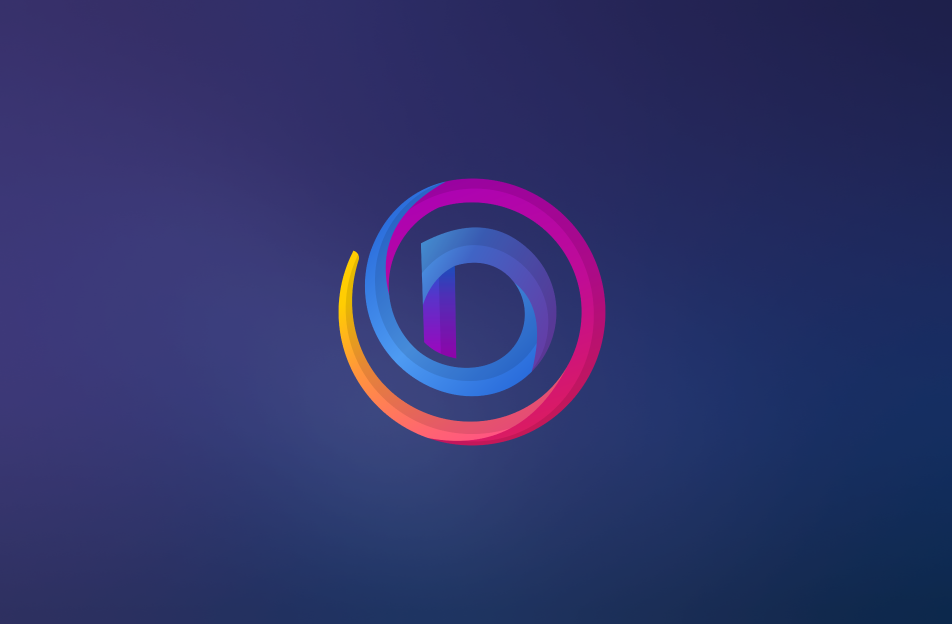 ♾ The Duality of NNS: The Network Nervous System (NNS) has a new look! You can further customize your experience by enabling dark or light mode. The update is just a taste of what DFINITY is cooking up, however, as the Foundation aims to make the user interface more intuitive and informative for newcomers to the ecosystem. Community members are encouraged to join the discussion and make suggestions in the official Developer Forum.
♾ OpenChat = Open Source: OpenChat, a decentralized messaging dApp, is now open source! The OpenChat team has been building with steady updates (sending/receiving $ICP, creating custom groups, and more), and is incredibly responsive to user feedback. Making OpenChat, one of the Internet Computer Protocol's main social pillars, open-source shows a real commitment to the Web3 ethos. What's next for OpenChat? Keep your eyes on their Twitter. They've hinted at another possible update near the SNS launch.
♾ Build Better: Lumos Labs and DFINITY have partnered together for a "Buidl for Web3" hackathon. The event, which is sponsored by a number of other blockchains such as Polygon and Tezos, is open for registration until Oct. 15th.
---
This Week In Our Blog
The Internet Computer offers distinct technological advantages that puts it in a league of its own amongst other blockchains. InfinitySwap's goal is to leverage these powerful features, such as the reverse gas model and web speed finality to create the next iteration of Decentralized Exchanges.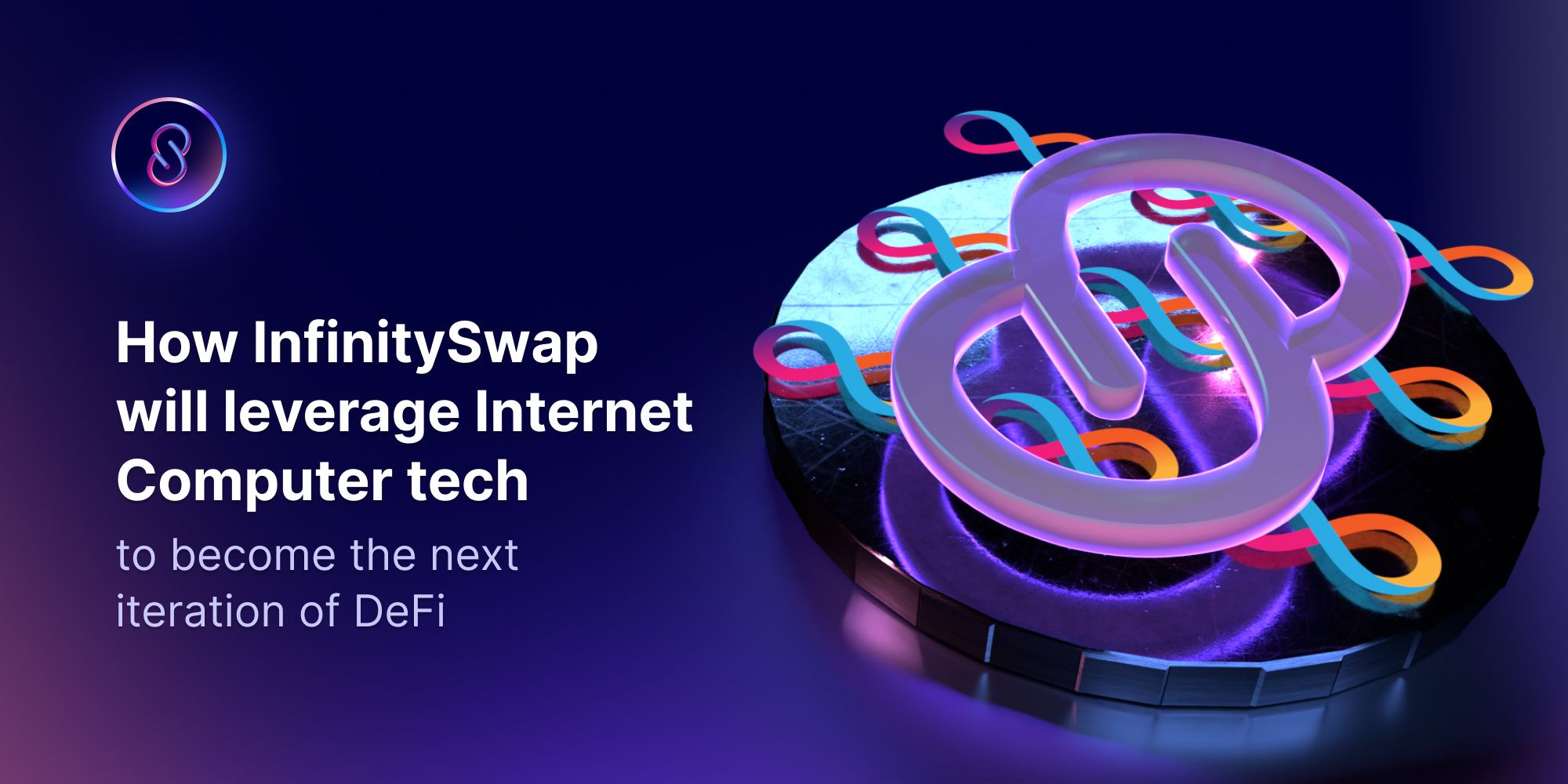 Although DFINITY has officially declared the ICRC-1 as the official fungible token standard, developers still have the freedom of choice to use any of the token standards currently available on The Internet Computer. Read our latest blog to compare the most popular standards.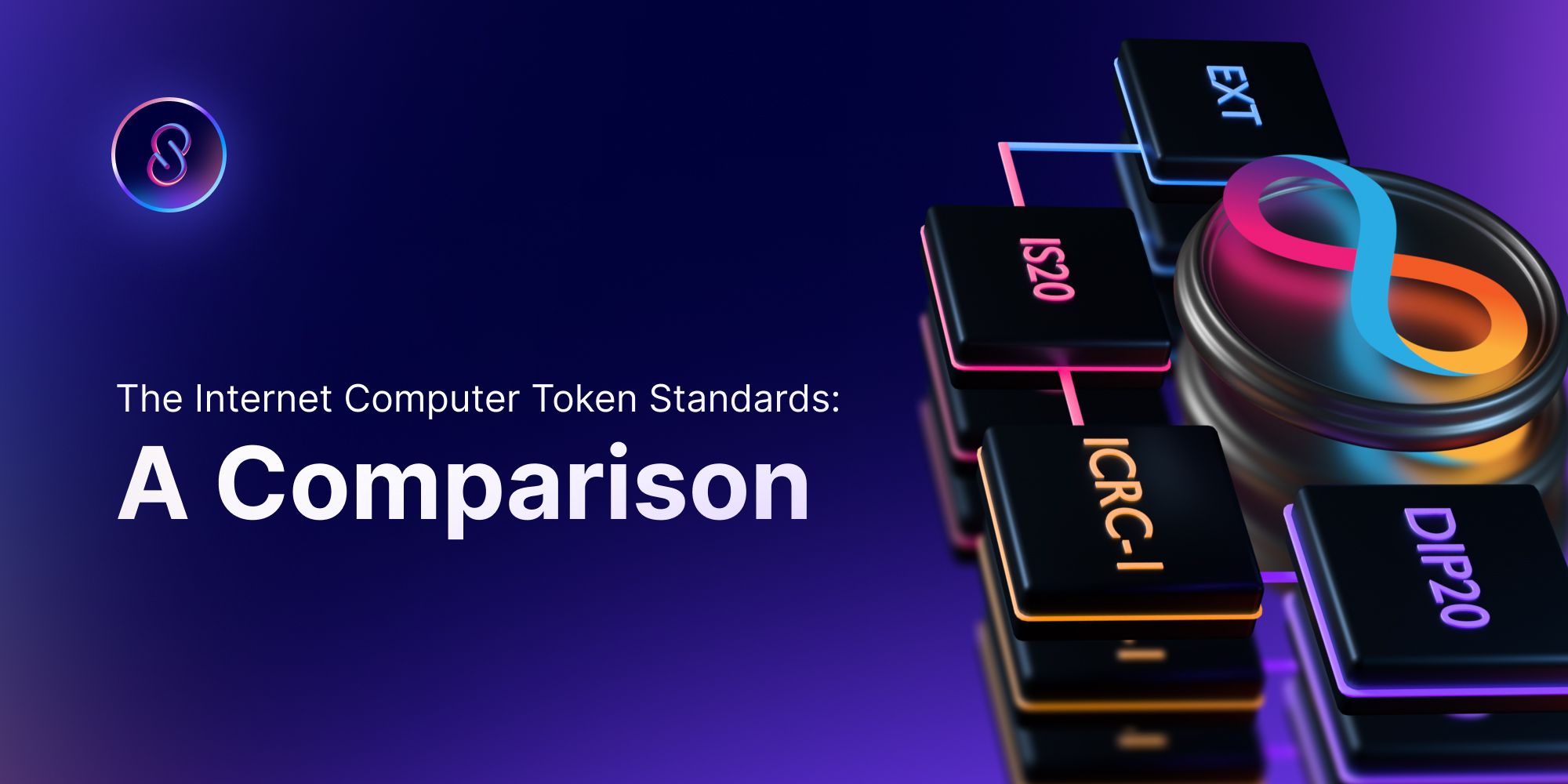 All signs point to the price graph moving up and to the right! This isn't your typical price analysis article. Come explore the dynamic Internet Computer ecosystem as we cover exciting developments, and what that implies for the price of $ICP.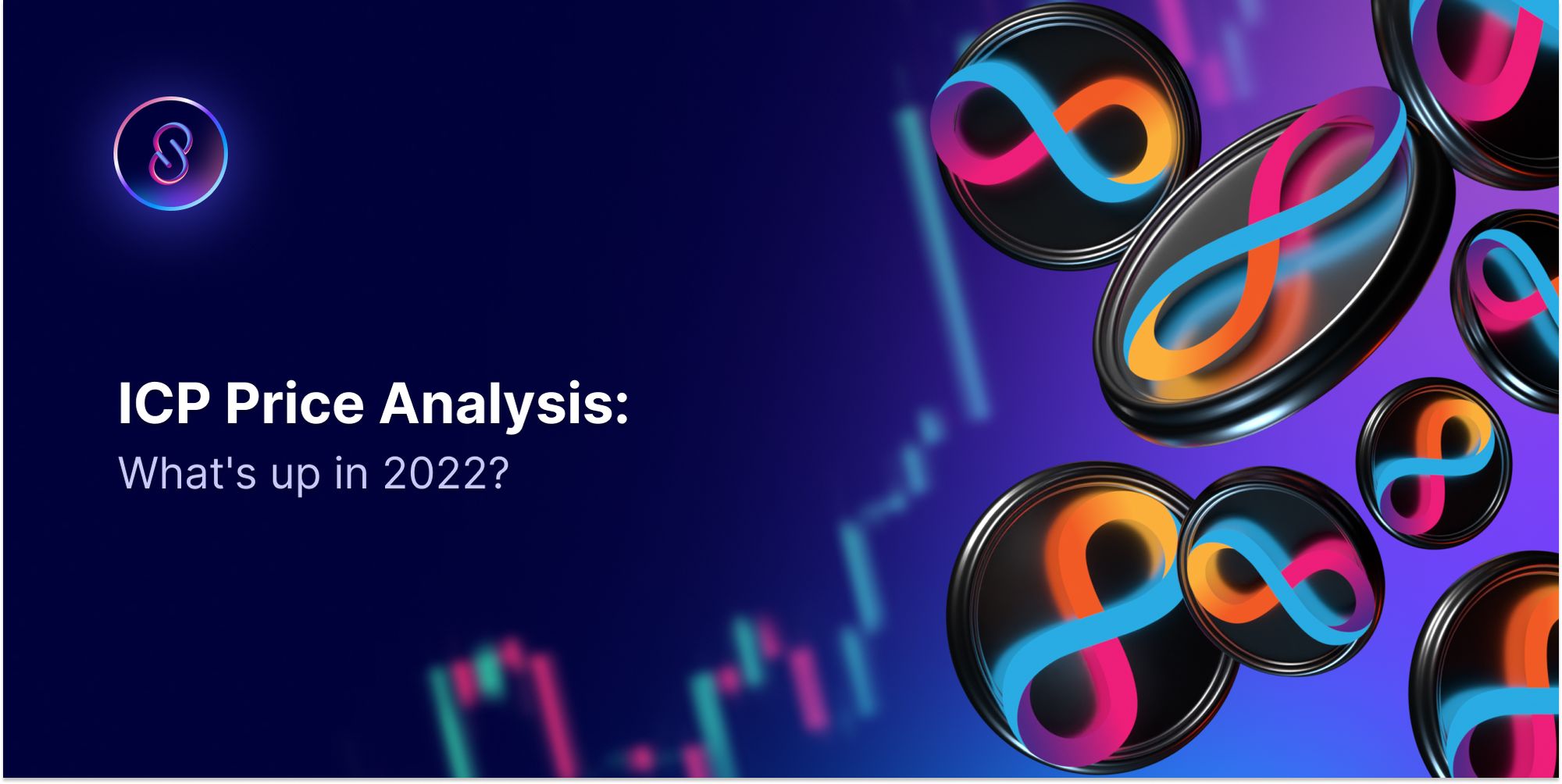 The DFINITY Foundation made history recently with the implementation of the HTTPS outcalls feature. This update makes The Internet Computer Protocol the first (and currently only!) blockchain capable of directly fetching data from Web2 data endpoints without the use of Oracles.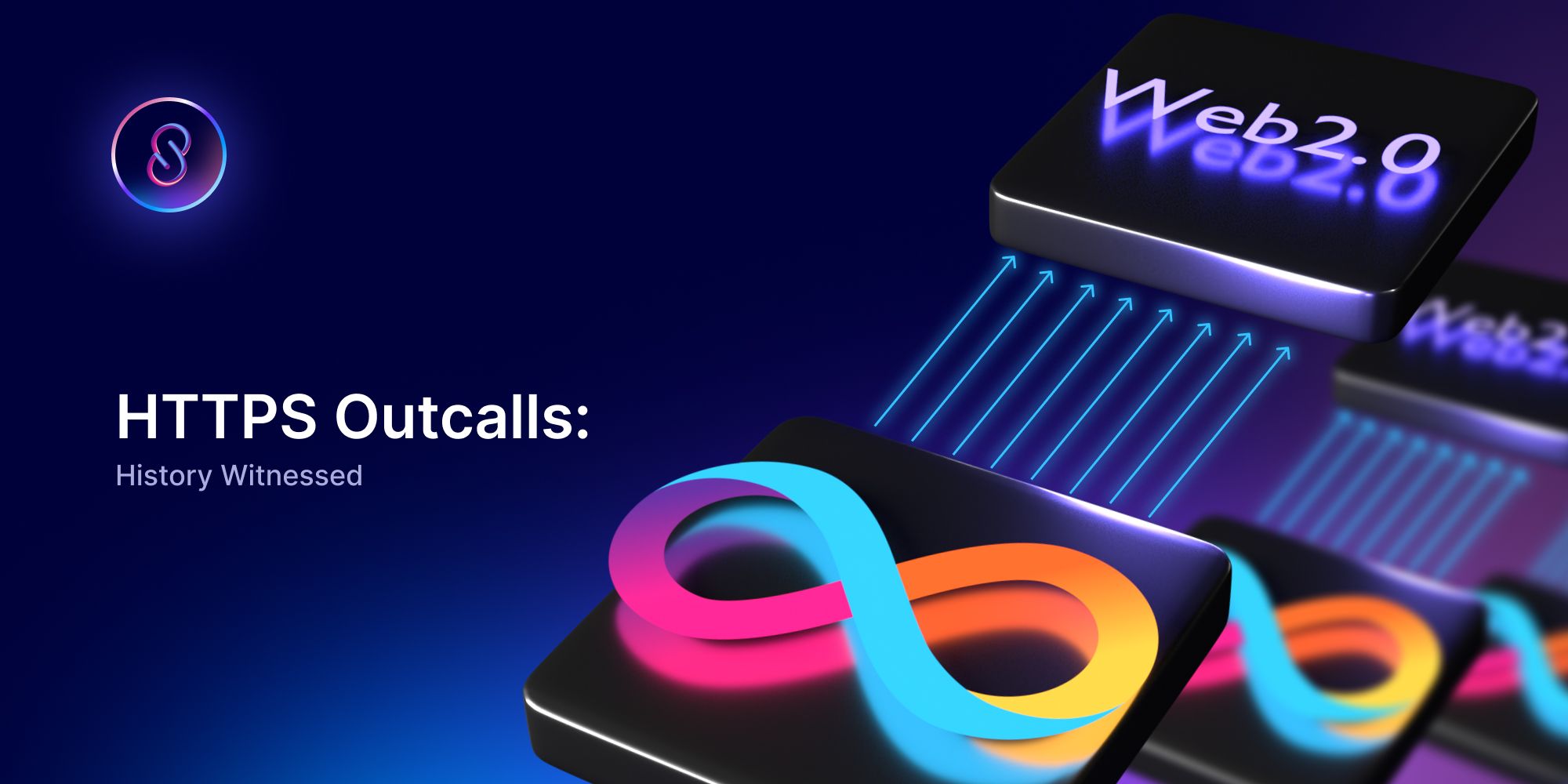 ---
NFT Market Update
Cubetopia Islands launched this week. The Supernova Hackathon winning game project that has a Web3 Minecraft feel to it had no problem selling 1250 NFTs (the other 250 were airdropped to their pass holders). Most of the NFTs sold during the private sale, and the last few were gone in seconds once the public sale began. You can still pick up your own private island in the metaverse on Entrepot's secondary market. The collection has already done over 5800 ICP in secondary market volume, making it a top 40 project on Entrepot just one day after launch.
· Congratulations are in order for the distrikt app team as well as PODs designer Casandra Cretu. PODs have now officially passed 10k ICP in total volume on two different marketplaces. The collection originally garnered over 16400 ICP in volume on Entrepot before switching to the Yumi marketplace. In all, the collection is now well over 26k ICP in total volume between the two marketplaces. You can learn more about the creative process here.
· $DOGMI – the token from DogFinity – is continuing to perform strongly. This is, in part, due to their willingness to partner up with many projects on the Internet Computer for airdrops. A few notable collections that either received airdrops recently or will in the near future include Kip Ugly, Meme Cake, Colorful Abstracts, Eimolad, Plethora, Canister App (for XCANIC holders), and ICPxy.
---
Around the Web
🕵️ Another One: On Thursday news broke that a hacker stole $570 million from the Binance Bridge, the Binance exchange becoming yet another victim in a series of major hacks this year. According to on-chain and code sleuthing by @samczsun, the exploit was due to a bug in how the Binance Bridge verified proofs, allowing the culprit to forge arbitrary messages.
The Binance Smart Chain was temporarily halted as a stop-gap measure to stymie the stolen funds being funneled out, leading some DeFi players to wonder how decentralized BSC really is.
🧊 Ice Cold & Ruthless: Celsius continues to hurt its former customers in unexpected new ways. The bankrupt cryptocurrency lending company submitted a 14,500-page document that included customer names, wallet addresses, and transaction data. This has serious security implications, especially for users who can be identified with their ENS domains; another reason why DeFi needs to be adopted over CeFi merely posing as DeFi.
💸 The Future Comes Swiftly: SWIFT, a financial infrastructure company used by 11,500 banks across 200 countries, said on Wednesday that it is ready to take on CBDC cross-border payments. CBDCs (Central Bank Digital Currencies) has been a big topic of debate for DeFi traders as it heralds a new age of government involvement in crypto. It seems that increased regulation and traditional financial institutions are here to stay.
🤷 Is This The Flippening?: Some good news for the SOL ecosystem. Despite kicking off October with a major outage, positive sentiment seems to remain for the Solana blockchain. Delphi Digital released data revealing that Solana's NFT ecosystem growth rivaled that of Ethereum in September. Trading volume rose from 7% to 24%, showing that traders are still eager to flip NFTs regardless of macro conditions or blockchain blackouts.
---
Meme of the Week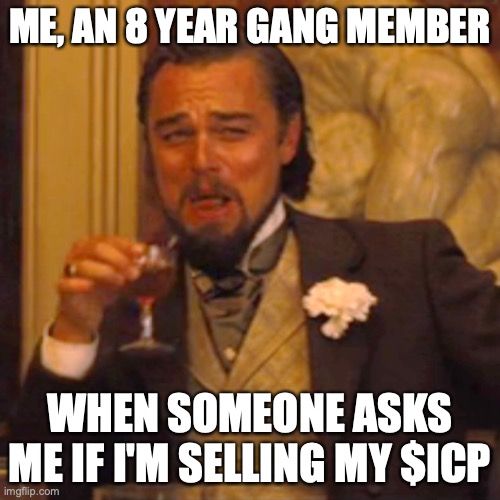 Matter of Opinion: Editorial Comment: AMA for Partners
Hi everyone. I hope you've had a great week. It's always nice to write the weekly comment section on a Sunday, chilling out with a coffee or a cup of milky tea (being British after all).
This week, I'm excited that we will begin an initiative that adds value to our partners. I decided that it would make sense to hold a weekly AMA on Fridays to celebrate the end of the week and to give you a sense of what's going on with your favorite projects, directly from those most involved with their construction.
Don't worry if you cannot make the time we decide on (time differences will mean I will not fix a specific weekly time) as it will be recorded and we will also publish the interview part a day or two later.
The AMA will typically be an hour long and will involve 40 mins of prepared questions, with 20 mins from the floor. Of course, this can be adjusted. I'll do my best to ask the questions you all want to hear, so please write in the comments section below what questions you want to be asked.
The first two projects we booked are Crowdfund NFT followed by Dmail Network. I'm already excited to see what is going on with these projects and learn about exciting new developments. Crowdfund NFT will be on Friday, 10/14, and Dmail on 10/21, so be sure to look out for the announcements. We have several other projects lined up too, but will only announce a maximum of 2 weeks in advance.
This feature will only be available for our partners, so if you are a project that wishes to get this kind of exposure and much more besides, reach out to daniel@infinityswap.one to see how we can help you.
Thanks, everyone, and have a fantastic week ahead :)
Connect with InfinitySwap
Twitter | Website | Telegram | Discord | Github

*Disclaimer: While every effort is made on this website to provide accurate information, any opinions expressed or information disseminated do not necessarily reflect the views of InfinitySwap itself.