DeFi
How InfinitySwap will Leverage Internet Computer Tech to Become the Next Iteration of DeFi
InfinitySwap is built on the Internet Computer and allows users to create, stake, and swap tokens.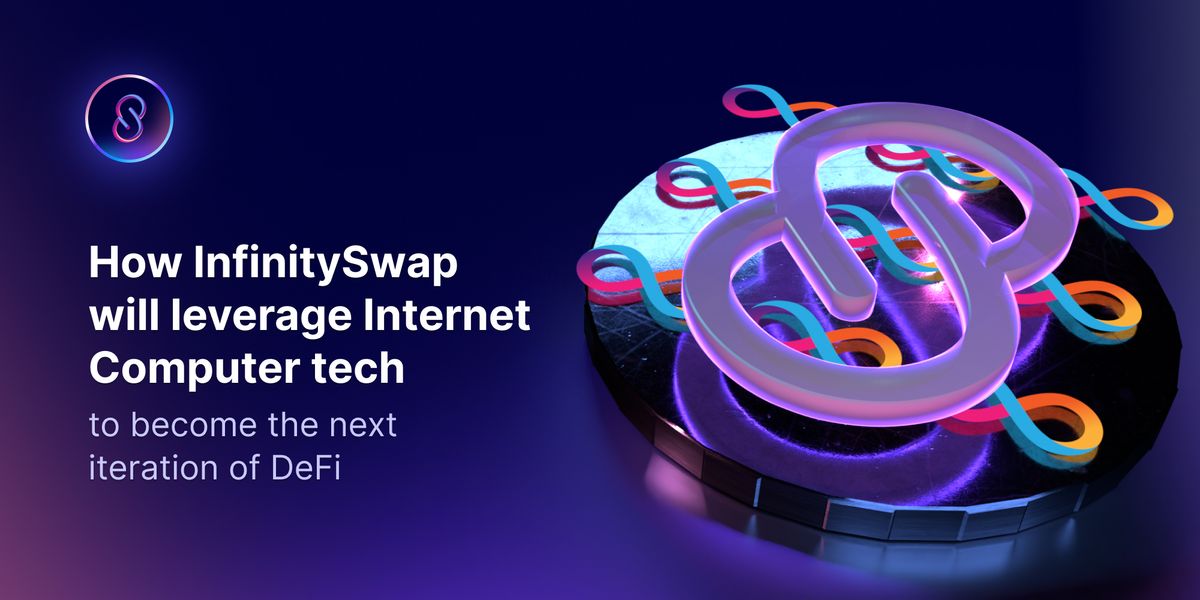 InfinitySwap is built on the Internet Computer and allows users to create, stake, and swap tokens.
The emergence of the Internet Computer ecosystem has revolutionized the direction of the blockchain space. The Internet Computer is an open and programmable platform that allows all developers to build programs and applications on the Internet without requiring any servers, databases, or payment systems. The Internet Computer aims to simplify technology stacks for developers by removing the need to add any additional middleware as the Internet Computer makes it easy to develop all types of applications.
The InfinitySwap team wants to utilize the features provided by the Internet Computer, such as the well-rounded blockchain operating system with a very low development threshold, decentralized design, low interaction costs, and low latency to complete transactions.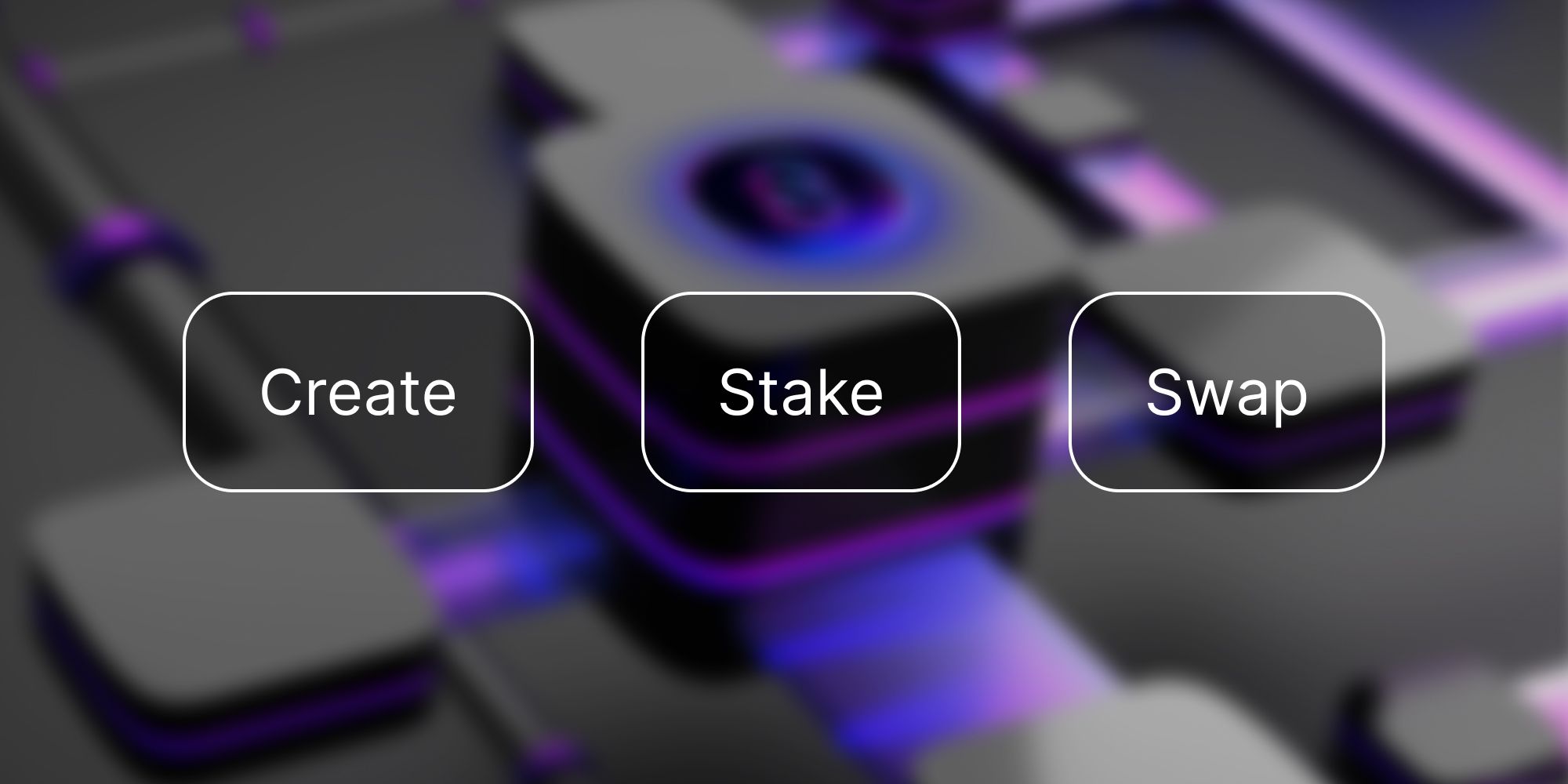 The Internet Computer provides all of these functionalities, and with the increasingly widespread adaptation of the Internet Computer, more nodes will be added, and hence, the performance will grow exponentially as well.
Many DEXs like Uniswap, PancakeSwap, Sushiswap, SerumDex, etc. exist, and even though all of these certainly have various functionalities, they are not free from the limitation of the blockchain systems that they are built on top of.
InfinitySwap plans to utilize the Internet Computer to address the issues inherent in other DEXs to add advanced performance and allow more operations and marketing functions to determine the future success of our decentralized exchange.
The problems inherent in other DEX's that InfinitySwap will fix include:
1. The danger of being unable to verify.
At present, when you directly use an RPC provider to interact with blockchain systems, you cannot verify the data that the provider gives you, so you need to trust it. A Canister-based DEX can respond to certified data, that is after the user obtains the data, he can verify the signature to ensure that the data really comes from the canister.
2. They are vulnerable to MEV attacks
MEV has prevented ordinary users from adopting DeFi en-masse, however, IC subnets pass through a block of 1s, making it impossible to implement MEV attacks against DeFi on the Internet Computer.
3. tECDSA + http outcalls are incredibly innovative
These are definitely revolutionary functions. The source of innovation in DeFi comes from composability, and composability comes from the fact that asset transfers are executed in full accordance with the logic of smart contracts.
Most of the traditional blockchain systems are limited to composability within a single system because the existing cross-chain bridges cannot guarantee that the transfer of assets is completely controlled by code logic. With the support of these two features, the canister can control a series of private keys, and the transfer of assets by these private keys is completely controlled by canister code logic. Therefore, canisters have the potential to provide strong composability in different blockchain systems, which can enable canisters to become the brain of other blockchain systems.
While the Internet Computer can help reduce development headaches and costs for developers, there still exist challenges in operations and marketing that are most vital to a project after its launch. InfinitySwap will provide each project that launches on their DEX with a complete solution right from token minting, trading, allocation, and project operation to marketing.
Some of the features which InfinitySwap will provide to new project owners are:
Allow new project owners to mint their tokens with a mere one-click operation that requires no programming contrary to deploying a token on the Ethereum network which requires a smart contract before deploying.
After initial minting, a set of pre-made solutions for token fundraising, allocation, trading, and liquidity mining.
Assisting with project marketing, as new projects have a difficult time getting started due to the initial lack of a user base. Each project can quickly attract initial users through Candy Pool features, which also help with project development.
Help run Ads to attract more targeted users who are interested in the project.
Enable cross-chain traffic-driving to attract new users from different public chains such as Ethereum, BSC, Avalanche, etc.
Plus many more features besides...
The Internet Computer changes the way applications are built on the Blockchain, while InfinitySwap plans to leverage this to provide a full-stack solution to allow developers and users to build projects with various features. The applications built on the Internet Computer can potentially lower the cost of project operations and we can assist with marketing services through InfinitySwap partnerships.
InfinitySwap wants to help build the Internet Computer ecosystem by working closely with both established and rising projects. Feel free to reach out to our Head of Marketing, Dan, via his email at daniel@infinityswap.one if you are interested in pursuing a partnership with us.
Connect with InfinitySwap
Twitter | Website | Telegram | Discord | Github

*Disclaimer: While every effort is made on this website to provide accurate information, any opinions expressed or information disseminated do not necessarily reflect the views of InfinitySwap itself.
Taken from our blog: https://www.blog.infinityswap.one/how-infinityswap-will-leverage-internet-computer-tech-to-become-the-next-iteration-of-defi/