InfinitySwap News
Infinity Weekly: A Vibrant Period of Building
The Internet Computer has the potential to not only be a part of, or even own, a layer of the web3 stack - but rather to become the web3 stack on its own.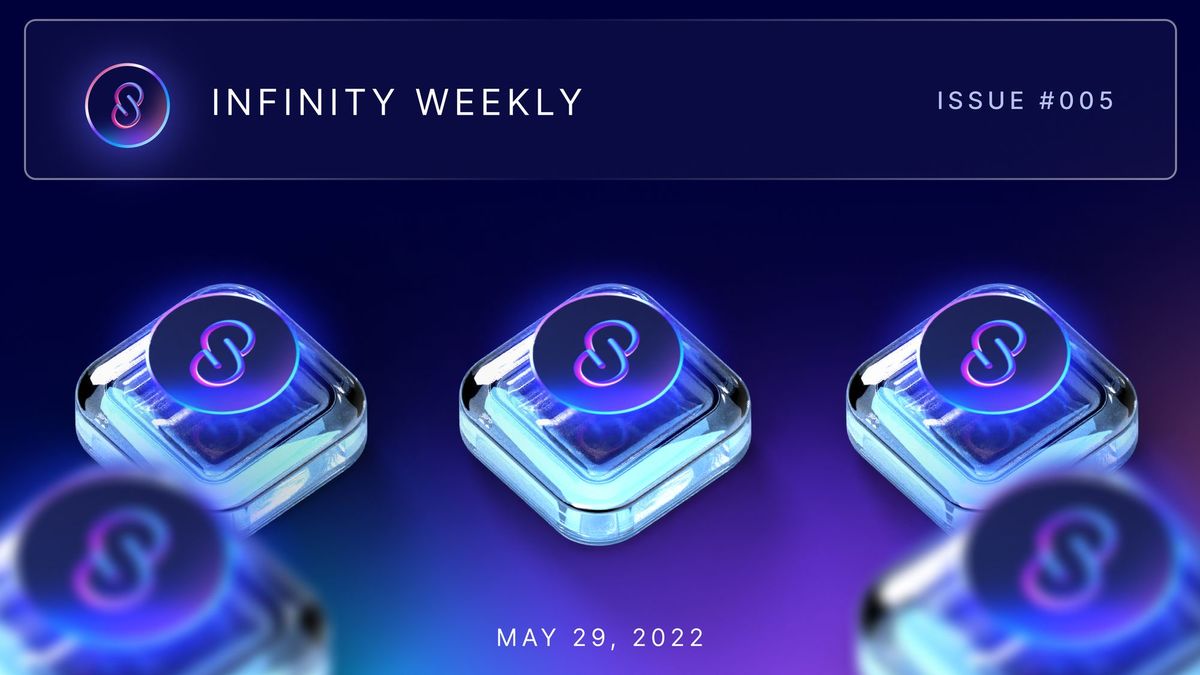 Happy Sunday, everyone! Welcome to Infinity Weekly. If this was forwarded to you, sign up here.
Quick note - now you can enable the dark mode (along with the light mode ) on our app. If you still haven't tried it, head over to our app and experience the NextGen of Defi.
---

---
What's in Today's email
IC Ecosystem News
DFINITY's Titanium Milestone is Good News for DeFi Enthusiasts
NFT Market Snippets
Around The World
Charting it out
By the Numbers
Worth Reading
Crypto & Climate
Course of the Week
Meme Time
Weekly Opinion Piece
---
IC Ecosystem News
♾ Supernova: Still time to participate! There are still a few weeks left until the deadline to submit your project to Supernova, the first global Internet Computer hackathon. With up to $6 million in prizes and funding, and multiple categories (like GameFi, Asynchronous DeFi, Social Impact, and more), this could be a great opportunity for any developer team looking for a challenge. Judges are esteemed members of the crypto community, including Olaf Carlson-Wee from Polychain and Steve Ngok from DoraHacks.
♾ Top of the Charts: ICP has continually ranked in the Top Ten for Github commits since the beginning of April. Lately, we have been sitting in the number one spot over Ethereum, a positive indicator that the ICP community is dedicated to further developing the ecosystem.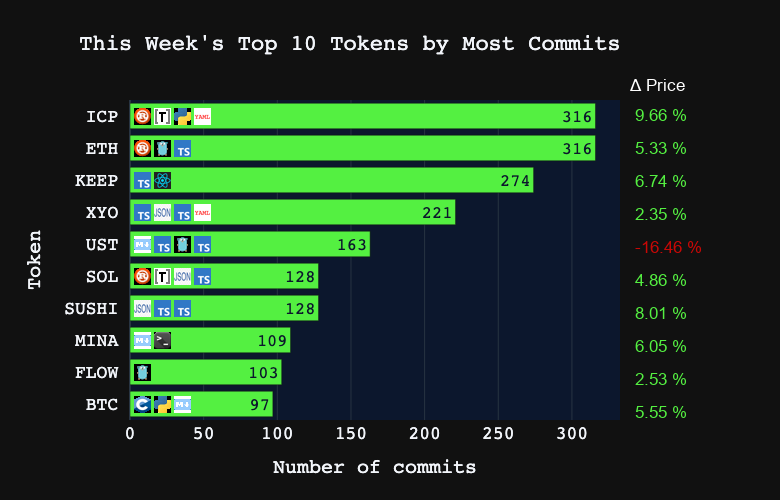 ♾  Down in the DM: Distrikt recently enabled direct messaging on their dapp, allowing users to have conversations with each other privately. Distrikt, a social media platform running completely on-chain, also integrated a native wallet feature as well as a "Projects" tab (where users can highlight some of their work) this year. Distrikt's regular and innovative updates is quickly shaping it up into becoming a one-stop platform for social interaction.
♾ Art in Argentina: Vibrant, an NFT art experience, will be held in Rosario, Argentina, on June 24-25th. Held in a traditional museum, Vibrant will juxtapose the old with the new by curating paintings from the turn of the 20th century with NFTs. ICP artists and projects like Ludo (@btcflower), PokedStudio (@pokedstudiouk), Boxy (@icboxy), and more will be featured. Vibrant will begin in Latin America and travel worldwide to showcase NFTs globally.
---
This Week In Our Blog
DFINITY's Titanium Milestone Is Good News for DeFi Enthusiasts
Earlier this year, the DFINITY Foundation set out the team's next six milestones for the Internet Computer blockchain. They include everything from BTC and ETH integration to preparations for the DeFi revolution. The upgrades that are focused on DeFi have been dubbed Titanium, and that upgrade is now in place.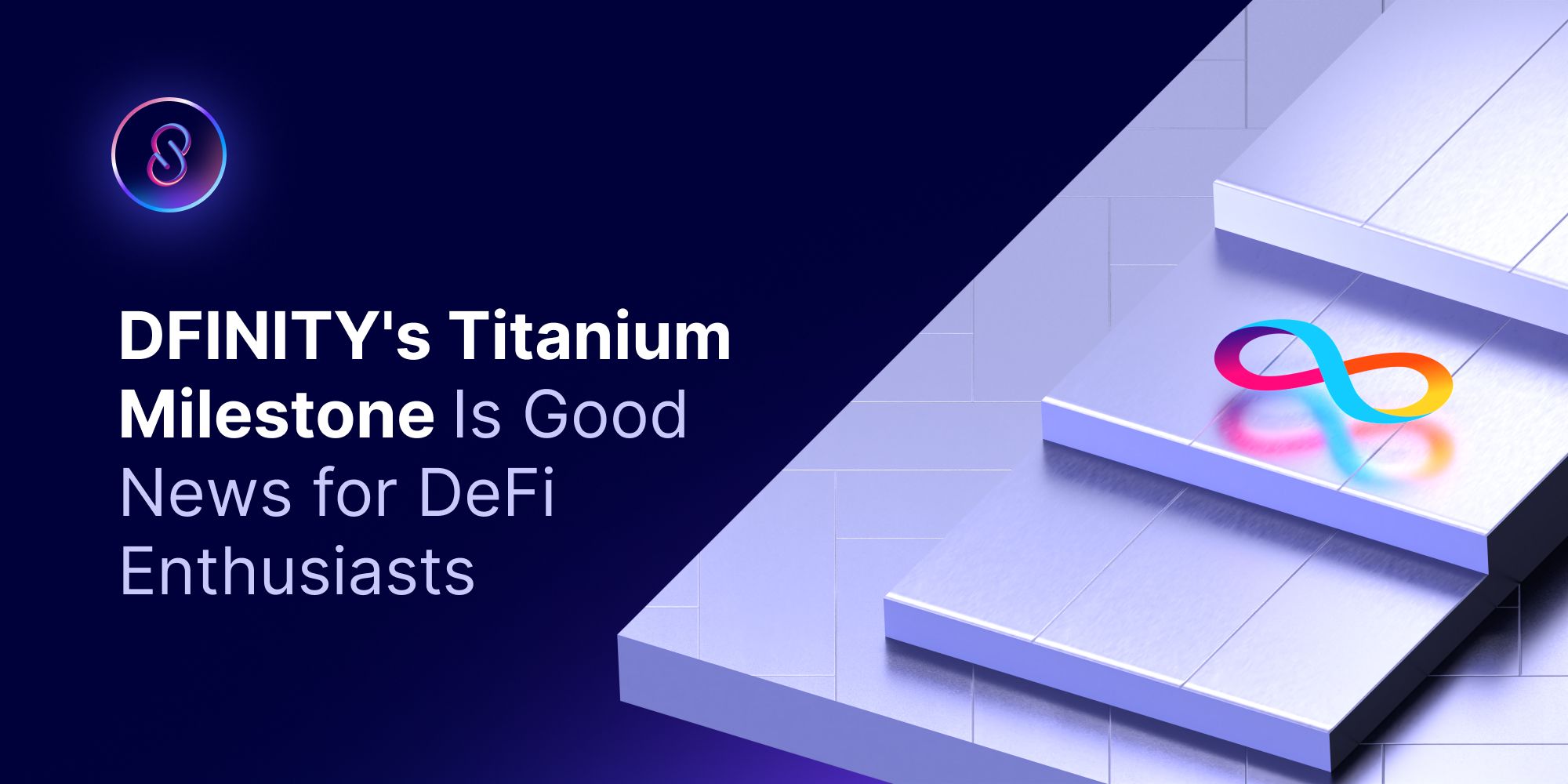 ---
NFT Market Snippets
🖼 Impossible Things – the NFT launchpad from the ORIGYN Foundation – has announced their Impossible Pass mint date: June 13th. The team has committed to a price of the equivalent of 314 USD for the sale, so the price in ICP will be established closer to the launch date. The 3D animated NFTs will serve as an all-access pass to upcoming releases. You can learn more on their Medium blog.
🖼 Drakon NFTs took the long road to a completed sale, but they got there. They on-boarded Neel, one of the OG artists in the Internet Computer ecosystem, to create their 3D Eggs collection that will partially be dropped 1:1 to Drakon holders and the rest minted via public sale. They also announced a dynamic baby dragon NFT that will drop to Eggs holders at a ratio of one for every four Eggs a collector holds.
🖼 This is a big week for new NFT projects on the Internet Computer, with launches taking place on Entrepot, CCC, Yumi, and CrowdFund NFT. There will be six projects launching in a four-day span: cryptoText, naaps.art presale, Meta Future's 3D Motorcycles, KVERSO's Kabi, Dfinity Messiah, and the next Hua Dan from ShuFan.
🖼 The IC Genesis airdrop from Saorsa Labs will launch on June 2nd on DSCVR. The secondary market sales will take place on Entrepot. The 193 NFTs are based on data captured from the Internet Computer blockchain, making these unique artworks that were, in reality, created by everything you as ecosystem users have been doing since the launch last May. You can read more on their Medium blog.
---
Around The World
💲 Sale Everywhere - If you think crypto is on sale, look no further than Andreessen Horowitz's crypto fund. They recently raised a $4.5 billion fund for backing crypto and blockchain companies. On another front, Crypto Giant FTX Ready With Billions of Dollars for Acquisitions
🚀 Back from Dead - Terra is already launching Terra 2.0. All the exchanges are on-board, and Luna 2.0 is expected to moon as well. Read more on how Luna will be distributed. Don't forget to check your wallet; you might see Luna 2.0.
❄ Crypto Winter - Winter talks are heating up. Guggenheim's Minerd thinks that Bitcoin can even go to $8,000. Even Bored Ape is feeling the cold (down almost 50 %). Nansen Blue Chip-10 Index is down nearly 41% since starting this year.
---
Charting it out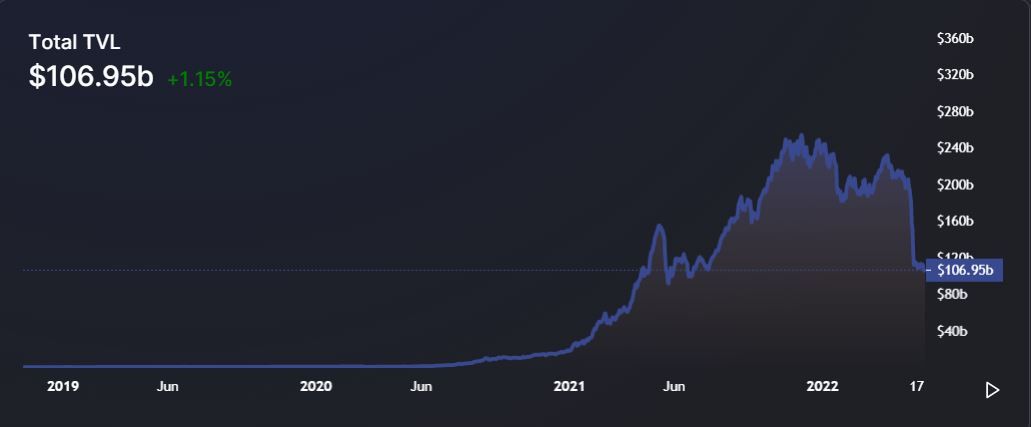 ---
By the Numbers
$111.8 Billion
Investments bet on Defi as of May 24 almost halved from $235.7 billion at the beginning of this year ( as per DeFi Llama and Bloomberg ).
$143 million
Investments pulled from digital asset funds are, so far, the second-largest this year (as per CoinShares).
$40 Million
El Salvador's government Bitcoin holdings (2,301 Bitcoin) are down nearly 40 % since making it legal tender last year.
75,784
Number of Canisters in Internet Computer as of May 29, 2022, as per Internet Computer Dashboard  
---
Worth Reading
---
Crypto & Climate
Climate Company Flowcarbon Raises $70M Through A16z-Led Round, Sale of Carbon-Backed Token.
---
Course of the Week
Time to put on your reading glasses. Tons of educational resources from the Internet Computer Association
---
Meme of the Week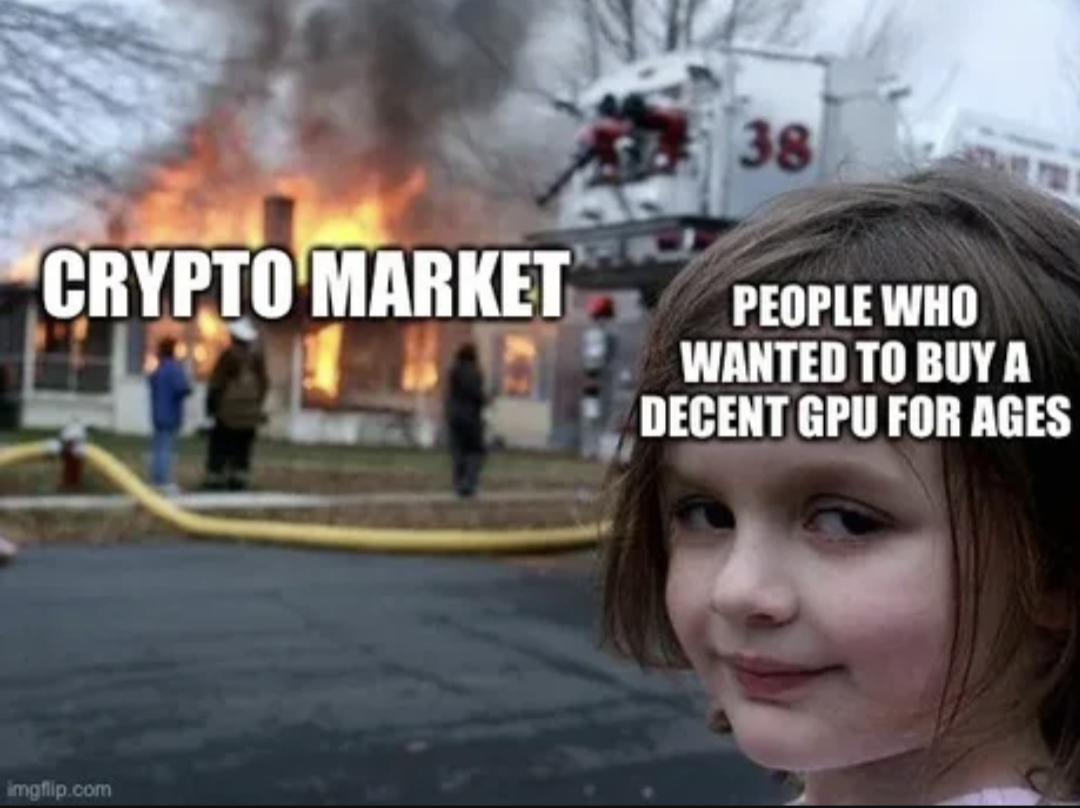 ---
A Matter of Opinion- Weekly Opinion Piece
The Internet Computer as a Web3 Enabler - by Valerie Tetu
The Internet Computer has the potential to not only be a part of, or even own, a layer of the web3 stack - but rather to become the web3 stack on its own.
I do not consider the Internet Computer an alternative layer 1 blockchain, but rather a complete system of end-to-end on-chain computation, positioned to evolve into the unifying foundation of the decentralized web.
I can see a future in which the Internet Computer achieves blockchain singularity, but also a future in which diverse monolithic and modular blockchains co-exist, and are built on top of, and enhanced by, the Internet Computer. I am most interested to pursue the latter: to let the future of web3 be distributed, and leave room for innovation to flourish.
In my view, the future of the Internet Computer will be contingent on the network's ability to integrate and collaborate with the rest of web3. Decentralized networks require network effects to be developed and be maintained, and I believe the Internet Computer would benefit from extending its contributors and dapps beyond its internal ecosystem.
One of the Internet Computer's most exciting differentiating factors is well-demonstrated by the upcoming native BTC integration. If this model can be replicated across other blockchains, the Internet Computer has the potential to establish a new standard for interoperability that would represent one of the most important unlocks for web3.
I therefore genuinely hope to see the Internet Computer merge with the rest of web3, on both a technical and human level: inviting others to progressively build on, and built with, the Internet Computer (or parts of it).

---
Connect with InfinitySwap
Twitter | Website | Telegram | Discord | Github
---

---
*Disclaimer: While every effort is made on this website to provide accurate information, any opinions expressed or information disseminated do not necessarily reflect the views of InfinitySwap itself.
---