Bitcoin
BlackRock files for Bitcoin spot ETF, just after SEC lawsuits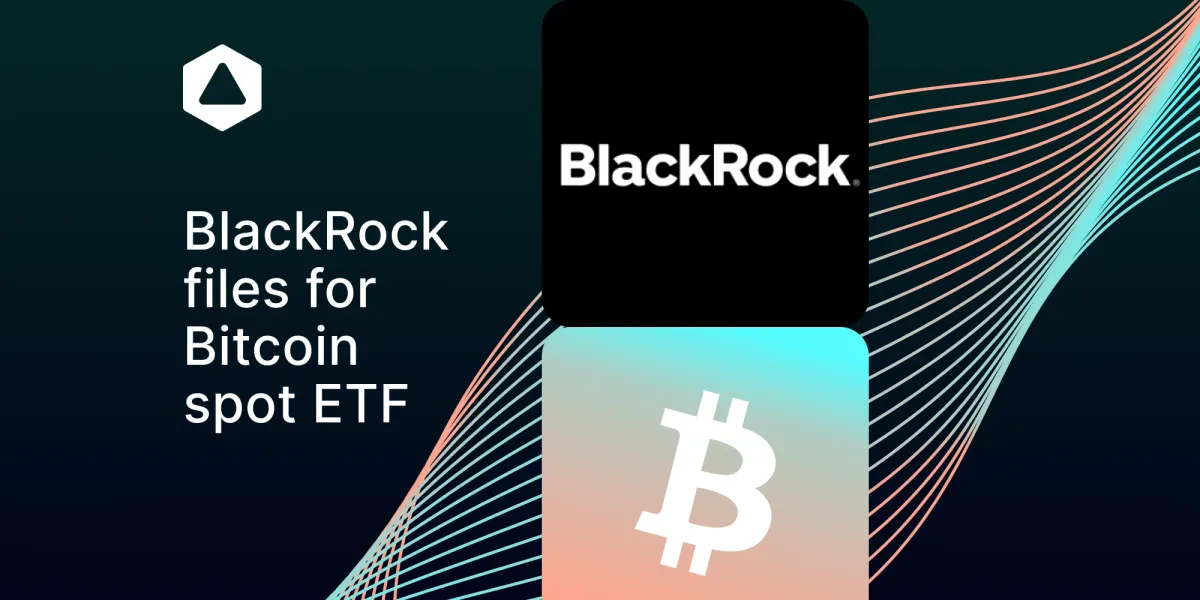 Further to the article on SEC launches two high profile lawsuits towards Coinbase and Binance, we dredge on BlackRock filing for Bitcoin spot ETF. BlackRock, one of the biggest asset management firms has filed for Blockchain exchange-traded Fund (ETF) with the US Securities and Exchange Commission (SEC) on 15th June 2023. This action shows that even the key players acknowledge the enormous potential of cryptocurrency, especially Bitcoin. With BlackRock's moves, it shows digital currencies are becoming recognized and acceptable.
What is Bitcoin ETF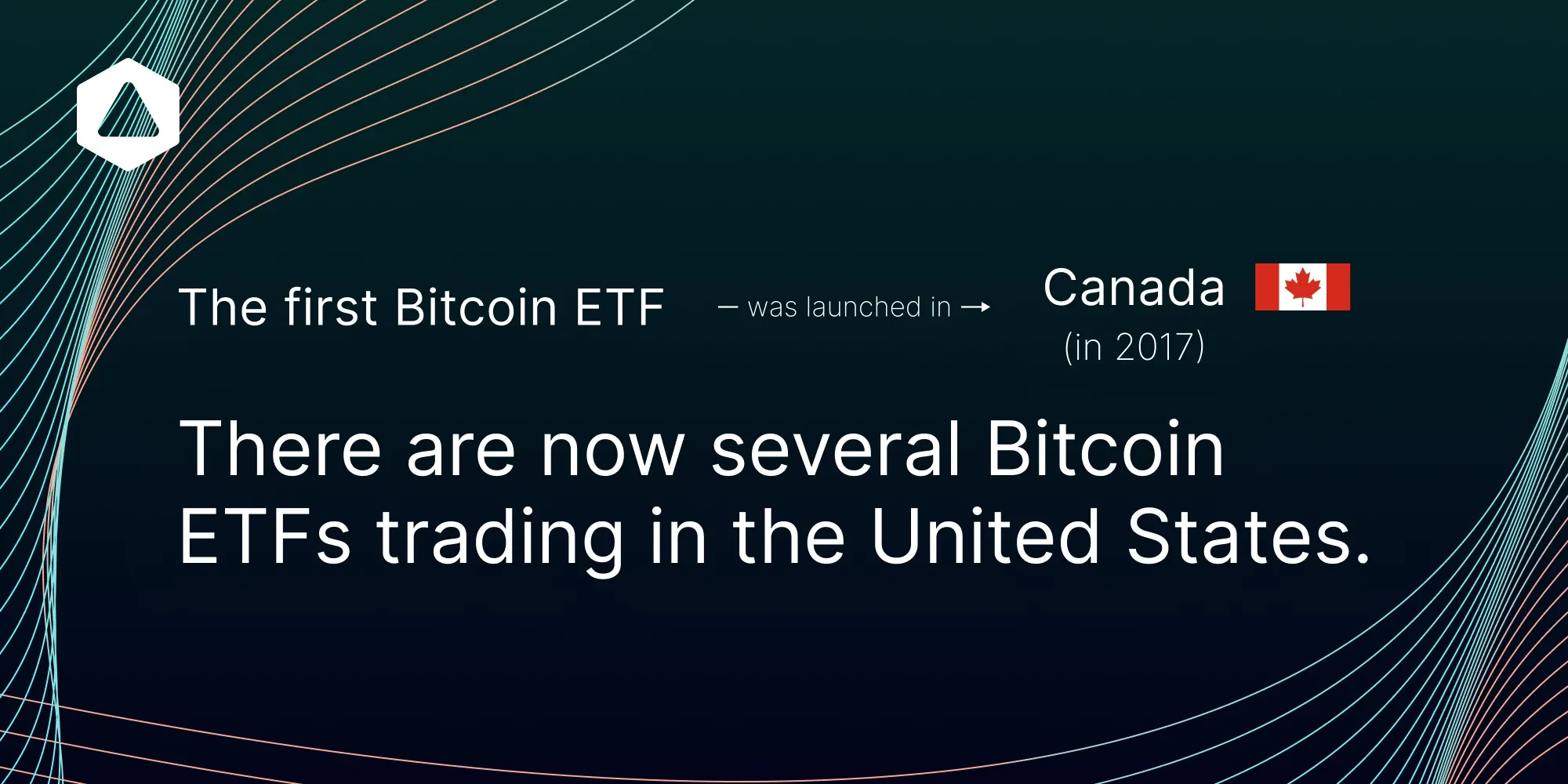 A Bitcoin ETF is an exchange-traded fund that invests primarily in assets related to the original cryptocurrency, Bitcoin. Arguments propose that Bitcoin ETF could bring more mainstream adoption of cryptocurrencies. It tracks the price of Bitcoin and allows investors to buy and sell shares of the fund on a regulated traditional market exchange rather than cryptocurrency exchanges/wallets. Blockchain ETF eases access to cryptocurrencies by introducing and bringing them back to the financial ecosystem. ETFs are popular investment vehicles because they provide an easy and regulated way for investors to gain exposure to various assets without directly owning them. For example, A Bitcoin ETF could comprise Bitcoin, bonds, stocks, and more—providing investors with the opportunity to diversify their existing equity portfolios. The first Bitcoin ETF was launched in Canada in 2017, and there are now several Bitcoin ETFs trading in the United States. However, the U.S. Securities and Exchange Commission (SEC) has yet to approve Bitcoin ETF, which has been a major disappointment for many investors. SEC has played a pivotal role in determining the fate of a Bitcoin ETF, SEC has resisted approving spot Bitcoin EFT in the United States due to market manipulation, investor protection, fraud, custody, and liquidity. The SEC's primary objective is to ensure that any Bitcoin ETF meets the necessary standards and safeguards before approval.

BlackRock Filling for Bitcoin spot ETF

 The financial and crypto world was abuzz with BlackRock's moves to cryptocurrency   because previous news indicates their non-interest in cryptocurrency, In July 2018, the CEO of BlackRock told Bloomberg that clients of the  world's largest asset managers have zero interest in cryptocurrencies. Around April this year, BlackRock had warned that the boom in Bitcoin and Ethereum prices could potentially lead to a sharp correction if the US Federal Reserve takes a more hawkish stance on monetary policy. Fast forward to June 2023, BlackRock is filing for a Bitcoin ETF spot. BlackRock's CEO Larry Fink has recently said that he is "fascinated" by Bitcoin and that it could become a "great asset class" BlackRock is one of the world's leading investment, assets management and technology providers. Its filing explains significant involvement in the cryptocurrency industry. BlackRock proposed the creation of the iShares Bitcoin Trust, "The Shares are intended to represent a simple means of investing similar to an investment in bitcoin rather than by acquiring, holding and trading bitcoin directly on a peer-to-peer or other basis or via a digital asset exchange," the filing said. They tend to expand their partnership with Coinbase. The company tends to utilize Coinbase custody as its custodian providing investors with regulatory access to the Bitcoin market price. This move by Blackwood came at a time when a global cryptocurrency company has been caught in US SEC violations.
Joshua Chu, group chief risk officer at blockchain technology group XBE,
Coinllectibles, and Marvion stated that "The fact that BlackRock, a well- respected and established asset management company, has filed for a Bitcoin ETF could be a positive development in the quest for regulatory approval,"

Will SEC approve BlackRock's filing or Not?
   So many arguments  have been ongoing in the financial and cryptocurrency sphere on the acceptance of Blackwood spot-on bitcoin(ETF). The SEC has not yet approved the Blackwood Bitcoin ETF, but it is one of the most anticipated ETF applications in recent memory. The SEC is expected to decide on the Blackwood Bitcoin ETF in the coming months. If the ETF is approved, it would be a major milestone for the cryptocurrency industry. It would also make it easier for investors to get exposure to Bitcoin, which could lead to increased demand for the cryptocurrency.
      Conclusively, it is difficult to say whether the SEC will approve the Blackwood Bitcoin ETF. However, the ETF has several factors in its favor, and the SEC may approve it shortly.
Connect with Bitfinity Network
Bitfinity Wallet | Bitfinity Network | Twitter | Telegram | Discord | Github

*Disclaimer: While every effort is made on this website to provide accurate information, any opinions expressed or information disseminated do not necessarily reflect the views of Bitfinity itself.