SEC Launches Two High Profile Lawsuits Towards Coinbase and Binance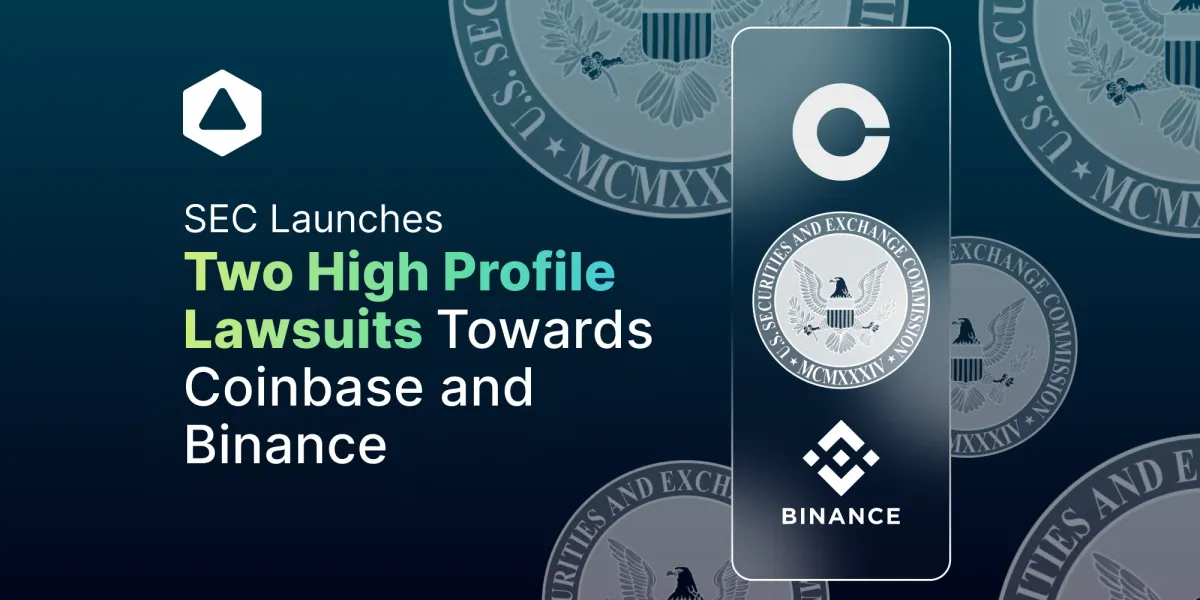 As most of you are well aware, the SEC is there to protect us as investors, making sure that we are not harmed or scammed out of our money; and what a stellar job they have done to date.
With the FTX meltdown not even remotely close to being a closed chapter in the cryptocurrency history book, the SEC has elected to invest time and resources into pursuing extremely high profile cases with Coinbase and Binance.
Who knows, maybe the cases are justified, although it seems like the same due diligence could hardly have been exercised in the case of FTX.
Coinbase
The SEC has this week hit Coinbase with a law suit based on offences they claim have taken place as far back as 2019; "The SEC alleges that Coinbase evaded a disclosure scheme for securities markets and operated as an unregistered broker, a violation dating back to at least 2019."
The suit alleges that Coinbase has been selling securities illegally, with Cardano being one of many included in the suit. Many fear that ADA may be next on the SEC's radar.
Other coins mentioned as being potential securities include SOL, MATIC, FIL, SAND, AXS, and others. It is difficult to say whether the SEC will come for all of the coins they have mentioned, or if their hands will be too full with centralized exchanges.
Coinbase shares have been down about 10% as a result of the suit, but share prices are holding up well given the circumstances.
Binance
The SEC has made the claim that Binance has shown "disregard for US law"; and as such has launched a law suit at them that will potentially impact their US arm, as well as a number of other business entities and holdings that are connected to operations in the United States.
According to CNBC, the SEC has asked for U.S. government permission to freeze Binance assets anywhere in the world. The move also seeks to achieve "the  repatriation of fiat currency and crypto assets deposited, held, traded and/or accrued by customers on the Binance US crypto asset trading platform".
The move has caused the reputation of Binance trading platform to be tested in a manner similar to the way FTX was tested prior to its eventual collapse. Initial price action has shown Binance and BNB to have held up well under the circumstances, with many taking this to be a sign of the absence of the solvency issues which were present in black box of FTX.
What This Means
It is too early to say whether these two law suits will impact Coinbase and Binance in a serious way. Both exchanges seem to be well positioned for such litigation and these suits could drag on for quite some time.
What remains to be seen is if the SEC will come for all of the coins that it deems to be securities; and if it does, how serious will the implications of such suits be for crypto users and investors... you know, the ones they are protecting.
Connect with Bitfinity Network
Bitfinity Wallet | Bitfinity Network | Twitter | Telegram | Discord | Github

*Disclaimer: While every effort is made on this website to provide accurate information, any opinions expressed or information disseminated do not necessarily reflect the views of Bitfinity itself.