Bitfinity Weekly: Celebrating with $ckBTC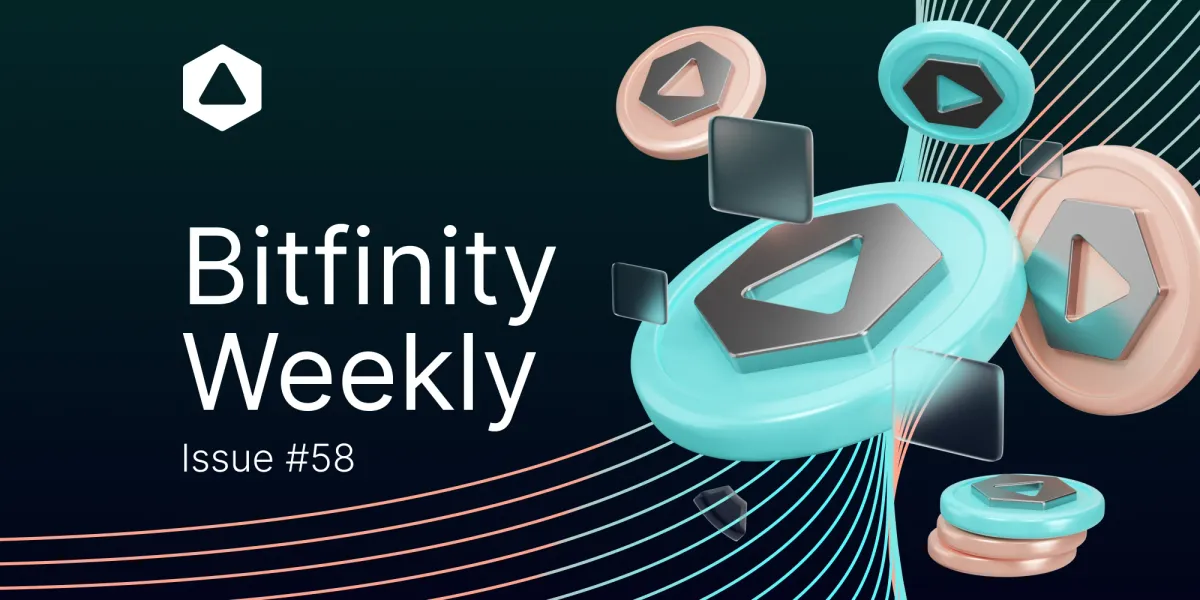 Welcome to Issue #58 of Bitfinity Weekly for our #BITFINIANS community. If this newsletter was forwarded to you, sign up here.
What's in Today's Email?
Global Crypto News
This Week in our Blog
NFT Market Bytes
Tweet of the Week
Meme Time
A Matter of Opinion
Global Crypto News
🔥 Firing Squad: Republican politicians Warren Davidson and  Tom Emmer have taken a decidedly pro-crypto stance and positioned themselves against the SEC. Davidson tweeted on Monday that he and Emmer have filed the SEC Stabilization Act to restructure the U.S. Securities and Exchange Commission, firing SEC Chair Gary Gensler in the restructuring process.
😨 CZ ru ok?: The bad news for Binance continues to pile up. On Friday, Binance announced that they would be exiting the Netherlands after failing to acquire a virtual asset service provider (VASP) license. Earlier this week, news broke that the exchange is being investigated in France for "aggravated money laundering".
However, the SEC and Binance.US have come to a resolution that will bring an end to the regulatory lawsuit against the cryptocurrency exchange and its founder, Changpeng Zhao. This settlement, disclosed on June 16, 2023, entails Binance.US paying a $200 million civil fine and implementing several corrective actions to ensure adherence to federal securities regulations.
⚡ Matic, Not Static: Polygon, an Ethereum L2 blockchain, has announced that the core dev team is working on Polygon 2.0, which will completely redesign the current ecosystem into a "symbiotic network of many chains". The new direction will shift the team's focus from providing scaling solutions with multichain interoperability, as well as introduce new utilities for native token $MATIC.
🦄 Not Quite Magic Kingdom: Uniswap, the most widely used DEX in the world, announced V4 this Tuesday, along with a preview snippet of their code. The biggest upgrade in v4 is the implementation of "hooks", which allow developers to create custom liquidity pools, with functions like automatic deposits to lending protocols, auto-compounding LP feeds, and more.
However, the crypto community had some criticisms about the direction the Uniswap team is taking. For one, Uniswap is releasing their code as a BSL (Business Source License), which does not follow the open source code ethos of many crypto natives. Secondly, people are drawing comparisons of Uniswap V4 to Crocswap, which is fully open source and already has hooks implemented.
🦸 Public Defender: On-chain sleuth ZachXBT, widely revered in the crypto community for exposing scammers and investigating major hacks (such as the recent Atomic Wallet hack) for free, has been doxxed and is being sued by MachiBigBrother for defamation. Machi, who has a questionable history rife with launching failed projects, was the subject of an deep dive blog post by Zach last year. The community has rallied behind Zach, with over $500k raised in under 24 hours to help fund his legal costs. Brown Rudnick, the legal firm that represented Johnny Depp in his defamation trial, will be representing Zach in the lawsuit.
---
This Week In Our Blog
The SEC has arguably been the cause of tremendous market turbulence in the past few months, as they've proceeded to take action against large exchanges, such as Kraken. Their latest targets are Coinbase and Binance. We take a deep dive into these high profile lawsuits in this article and try to make sense of the situation.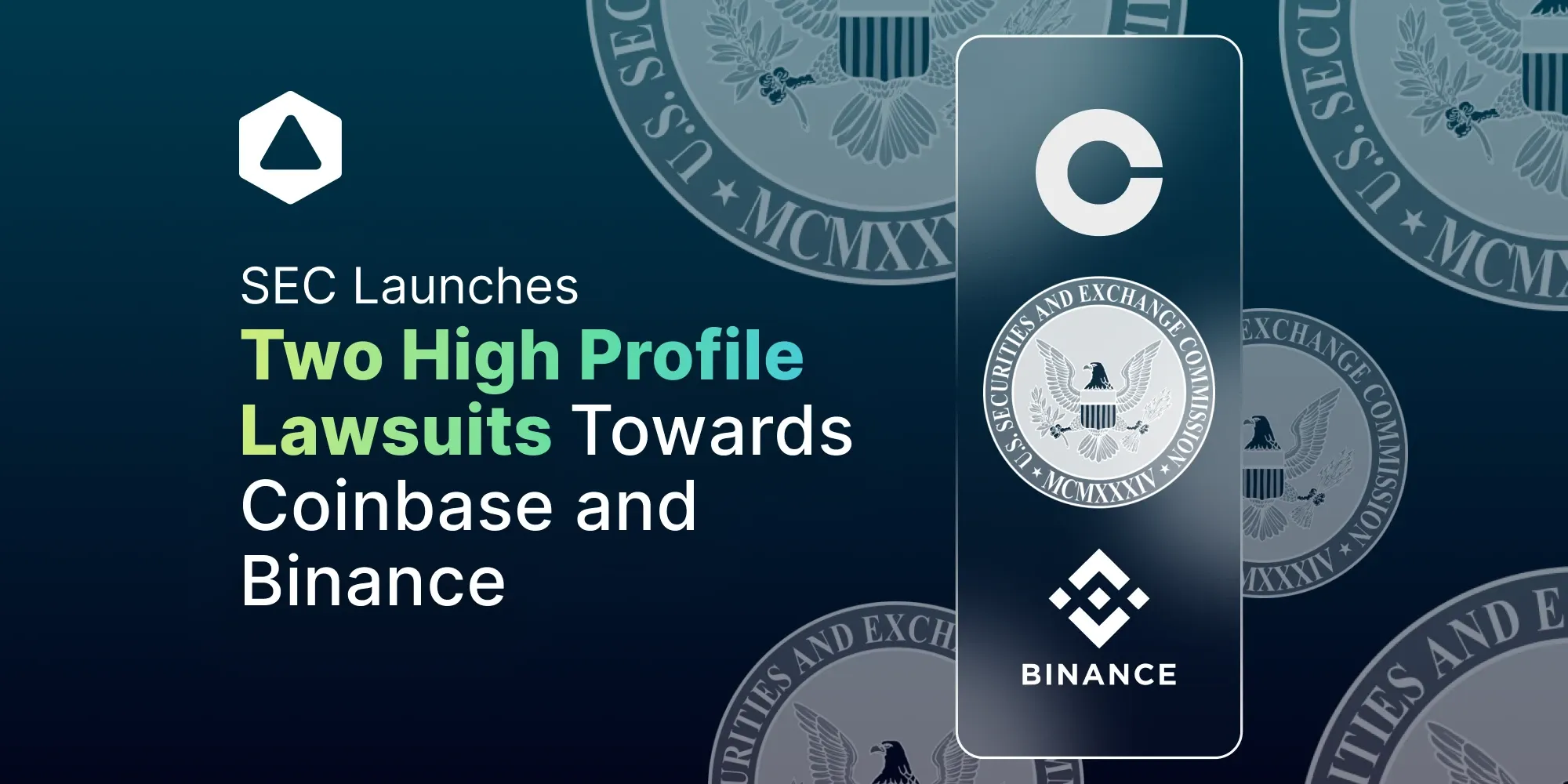 Do you want to build on the Internet Computer? Beyond its speed, scalability, and low gas fees, the ecosystem is rich with developer tools and social resources. Here is the definitive list of resources for developers interested in the IC.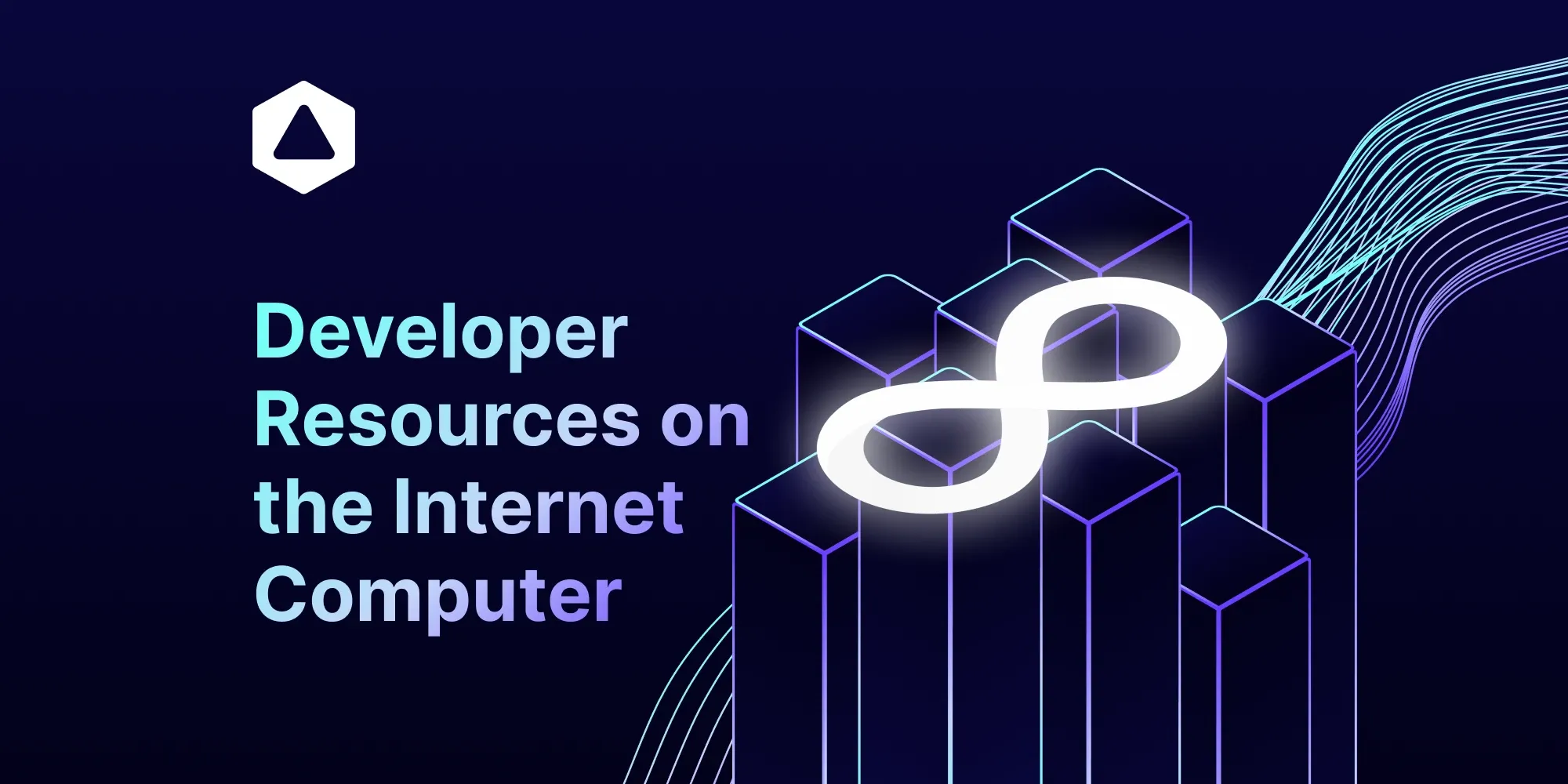 A must-read article for developers! Learn how to interact with smart contracts from the frontend on the Bitfinity network with this simple guide.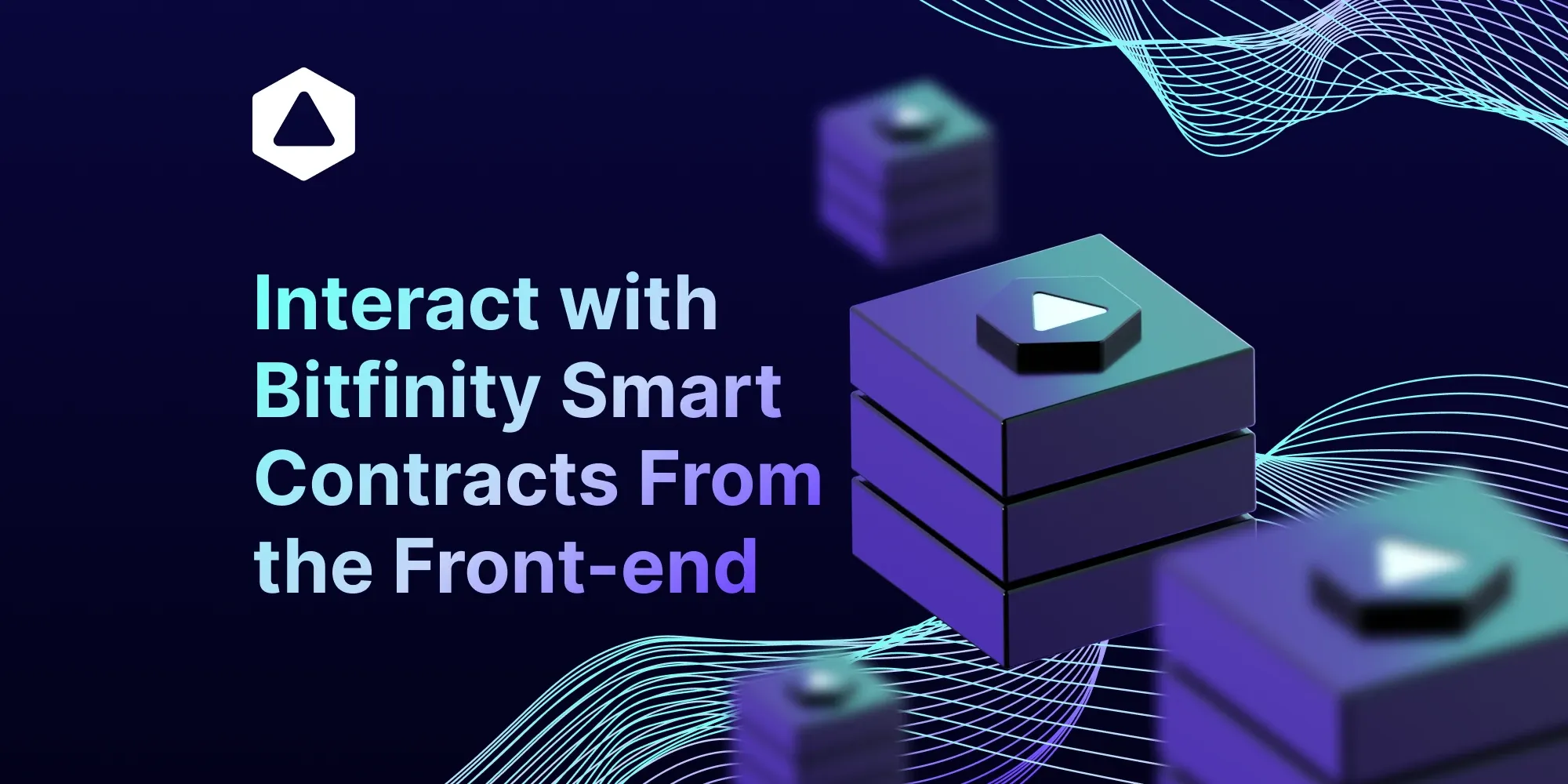 The Atomic Wallet hack continues to be a major topic of discussion. In this article we cover everything you need to know about the hot wallet hack, which has resulted in total losses over $35m from its users.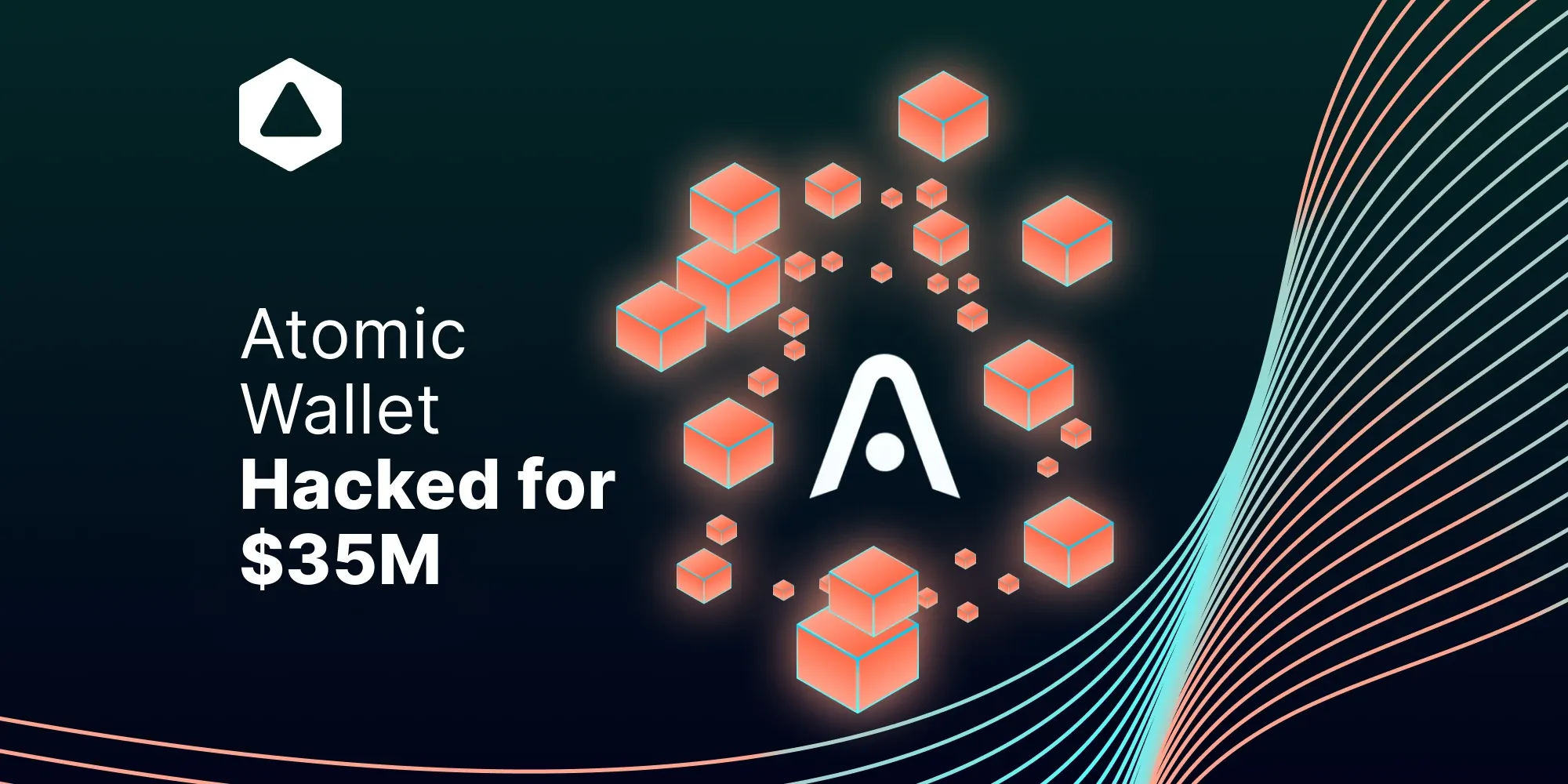 ---
NFT Market Bytes
🐣 Golden Goose: Dmitri Cherniak's Ringers #879, an NFT piece known as "The Goose", was sold for $6.2m at Sotheby's, shattering expectations and shining new light into the digital art world. "The Goose", once the crown jewel of failed crypto hedge fund 3AC's (Three Arrows Capital) Starry Night fund, is historic not only because of its ownership history and high sale price but because of its significance in the generative art community.
👟 He Said, She Said: Just days after announcing a major digital sneaker collaboration with Adidas, contemporary artist Fewocious (who is known in both the traditional art world as well as the digital space, having worked with metaverse fashion brand RTFKT in the past), has been accused of rape and other abusive behavior by an ex-romantic partner. While the claims are unsubstantiated at this time, the allegations have led to a steep price decline in Fewocious NFTs. Fewocious has denied all wrongdoing. Adidas has not released a public statement on the matter.
‍💨 Flying High: Rapper and NFT enthusiast Snoop Dogg launched the "Snoop Dogg Passport" NFT this Tuesday. The NFT pass unlocks content, like behind-the-scenes concert footage and serves as an "evolving digital tour collectible", which gives access to merchandise and music playlists.
👺 Only Up... Up Only?: Indie game "Only Up" has risen through the Twitch streaming ranks this week to station itself firmly in the top 10 most-viewed games on the streaming platform. The game has drawn attention from the NFT community because it heavily references Goblintown, a free-to-mint collection that exploded in popularity (and trading volume) last year, thanks in part to Twitter spaces where participants made "goblin noises" instead of talking.
---
Tweet of the Week
We're doing a celebratory giveaway and we want to share the fun and excitement with YOU. Thirty lucky Bitfinians will receive $ckBTC so be sure to enter!
---
Meme Time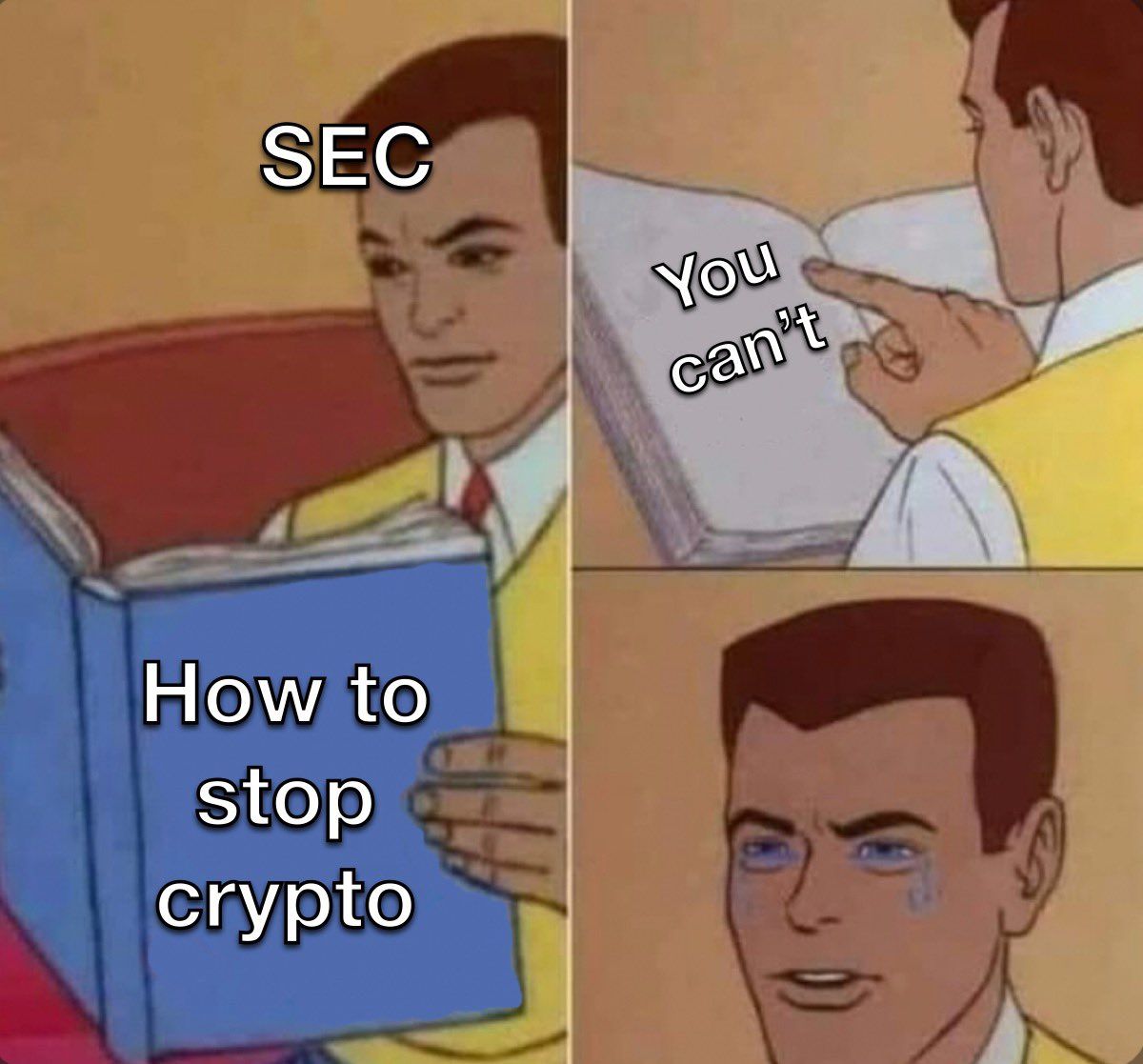 A Matter of Opinion
Binance vs. the SEC: A Battle for the Future of Crypto Regulation
By now we all know that the USA's Securities and Exchange Commission (SEC) has filed a lawsuit against Binance (and Coinbase), the world's largest cryptocurrency exchange(s), alleging that it violated securities laws by operating an unregistered exchange and offering and selling unregistered securities. Both however have denied the allegations and has vowed to fight the lawsuits.
The SEC is right to be concerned about the potential for fraud and manipulation in the cryptocurrency market. However, many in the industry and outside believe the approach to regulating cryptocurrency the SEC has taken is too heavy-handed: it should focus on protecting investors without stifling innovation!
On Friday, the SEC and Binance.US have come to a resolution that will bring an end to the regulatory lawsuit against the cryptocurrency exchange and its founder, Changpeng Zhao. This settlement, disclosed on June 16, 2023, entails Binance.US paying a $200 million civil fine and implementing several corrective actions to ensure adherence to federal securities regulations.
The settlement is a significant victory for Binance, as it avoids the more serious consequences that could have resulted from a trial, such as a ban on operating in the US. However, the settlement also represents a win for the SEC, as it sends a message that it is serious about enforcing securities laws in the cryptocurrency space.
The settlement is likely to have a significant impact on the future of crypto regulation in the US. It could pave the way for other cryptocurrency exchanges to reach similar agreements with the SEC, and it could also lead to more specific guidance from the SEC on how cryptocurrency products and services should be regulated.
What do you think will happen?
Connect with Bitfinity Network
Bitfinity Wallet | Bitfinity Network | Twitter | Telegram | Discord | Github

*Disclaimer: While every effort is made on this website to provide accurate information, any opinions expressed or information disseminated do not necessarily reflect the views of Bitfinity itself.