Bitfinity Weekly: Security Matters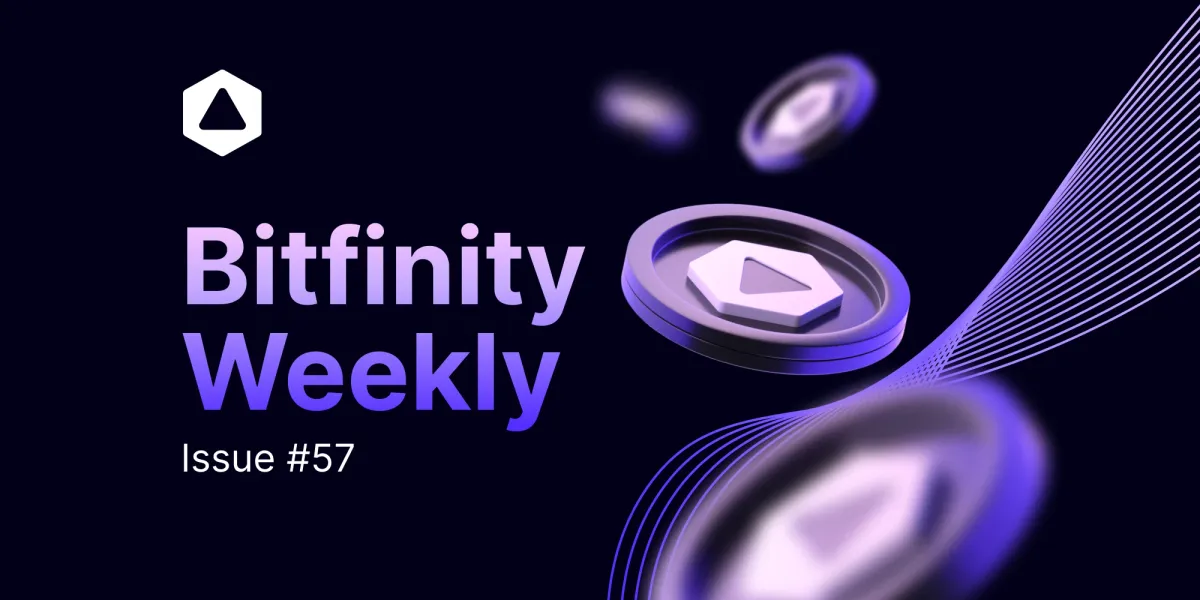 Welcome to Issue #57 of Bitfinity Weekly for our #BITFINIANS community. If this newsletter was forwarded to you, sign up here.
What's in Today's Email?
Global Crypto News
This Week in our Blog
NFT Market Bytes
Tweet of the Week
Meme Time
A Matter of Opinion
Global Crypto News
😰 Bad News Binance: It's been an especially rough week for the largest centralized crypto exchange in the world. On Monday, the SEC sued Binance and its CEO (Changpeng Zhao, also known as CZ) for a list of reasons, including selling unregistered securities without a license, intermingling customer funds, wash trading, and more. Binance denies any wrongdoing.
Nonetheless, due to regulatory pressures, the exchange made an announcement later in the week to notify customers that it will be pausing OTC trades and removing certain trading pairs. In other words, a major fiat on/off ramp for traders have been shut down as only crypto-to-crypto trades are now possible on Binance.
🥊 Armstrong Headstrong: Coinbase was also the target of the SEC's legal ire. The American exchange was sued for operating as a middleman on unregistered securities, as well as evading disclosure requirements meants to protect investors. Coinbase and CEO Brian Armstrong have answered to the SEC with arms swinging, accusing the SEC of making compliance near impossible, despite all efforts by Coinbase to follow. Coinbase additionally declared they would continue to provide staking services, and assured that user funds are safe.
💰 Security Concerns: The SEC has stayed busy this week. After filing lawsuits against both Binance and Coinbase, the American Securities and Exchange Commission has officially epanded its list of cryptocurrencies that fall under 'securities' (and thus subject to stricter government regulation). The list now includes a total of 67 tokens, $BNB, $SOL, $ADA, $MATIC, and $ICP.
🚨 Attention Robinhood Customers!: Robinhood, a popular stock trading app that also offers limited crypto offerings, announced on Friday that it will be delisting all tokens the SEC has classified as unregistered securities, and terminate support for $ADA, $MATIC, and $SOL after June 27th. This means that Robinhood customers have until the 27th of this month to transfer out their tokens to an outside wallet, or their holdings will be automatically sold at market price and credited to their accounts.
🚫 No More CEXs: The bright side to all of this regulatory turbulence is that decentralized exchange volume has been soaring. Trading volume across the top 3 DEXs (Uniswap on Eth, Uniswap on Arbi, and PancakeSwap) jumped by +444% in just two days (June 5th & 7th). Curve, a DEX that specializes in stablecoin trading, also saw a 328% spike in trading volume this week.
👛 Empty Wallets: Notorious North Korean hackers, the Lazarus Group, may be the ones behind the Atomic Wallet hack we reported on last week. An estimated 50,000 individuals have been affected by the hack, with over $35 million in total value stolen. It is still unclear how the hack happened; Atomic Wallet has not made an official statement regarding their in-house assessment.
---
This Week In Our Blog
zkSync is a popular Ethereum L2 blockchain, popularly regarded by DeFi enthusiasts as showing a lot of potential. Take a deep dive with us as we cover what's unique about zkSync and how the Bitfinity network compares.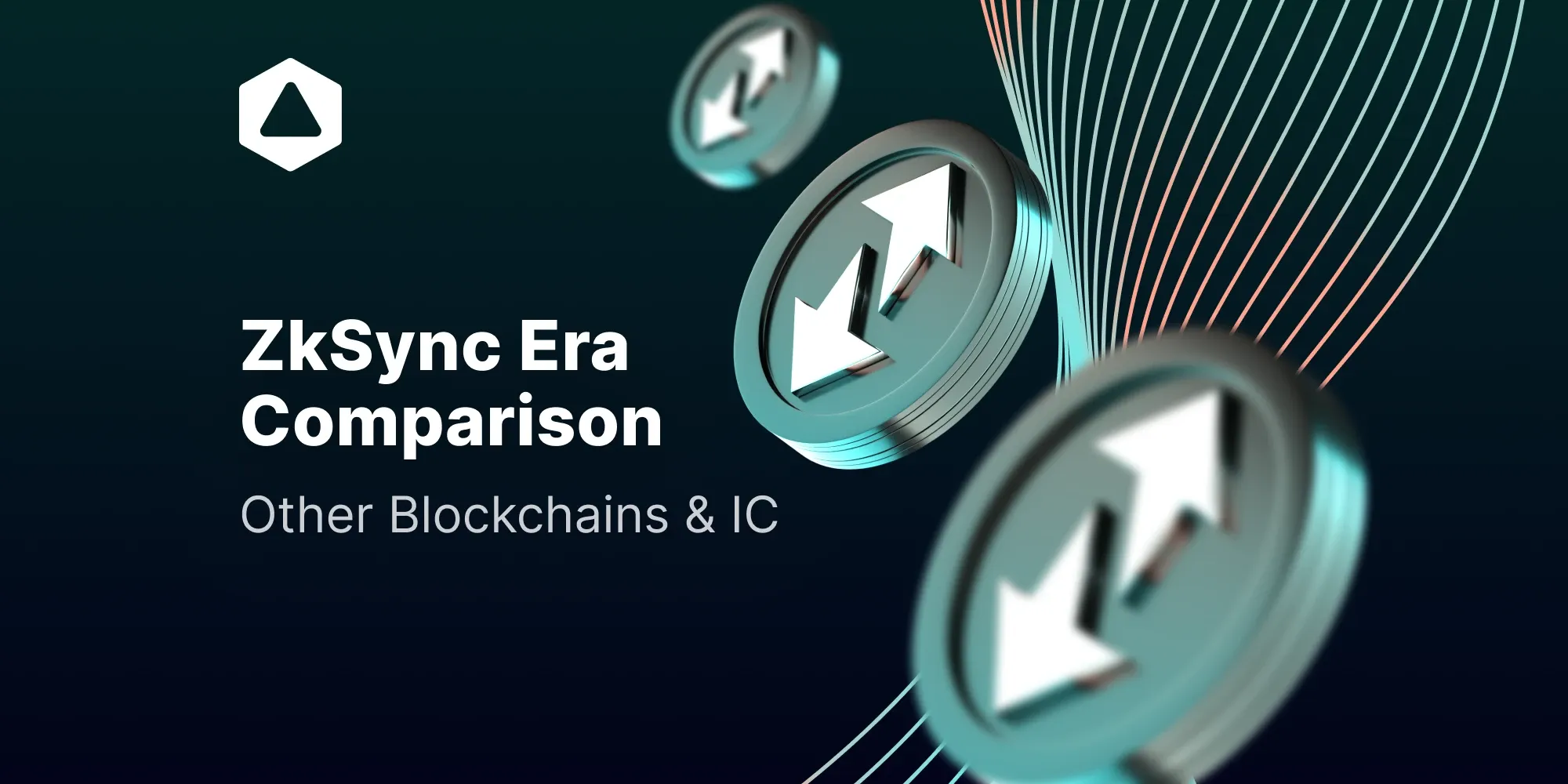 The larger crypto market is reacting negatively to the SEC regulatory news, but that doesn't mean meme tokens are over. Learn how to launch your own memecoin using the Bitfinity network, which boasts super low gas fees and speed 10 times as fast as the Ethereum mainnet.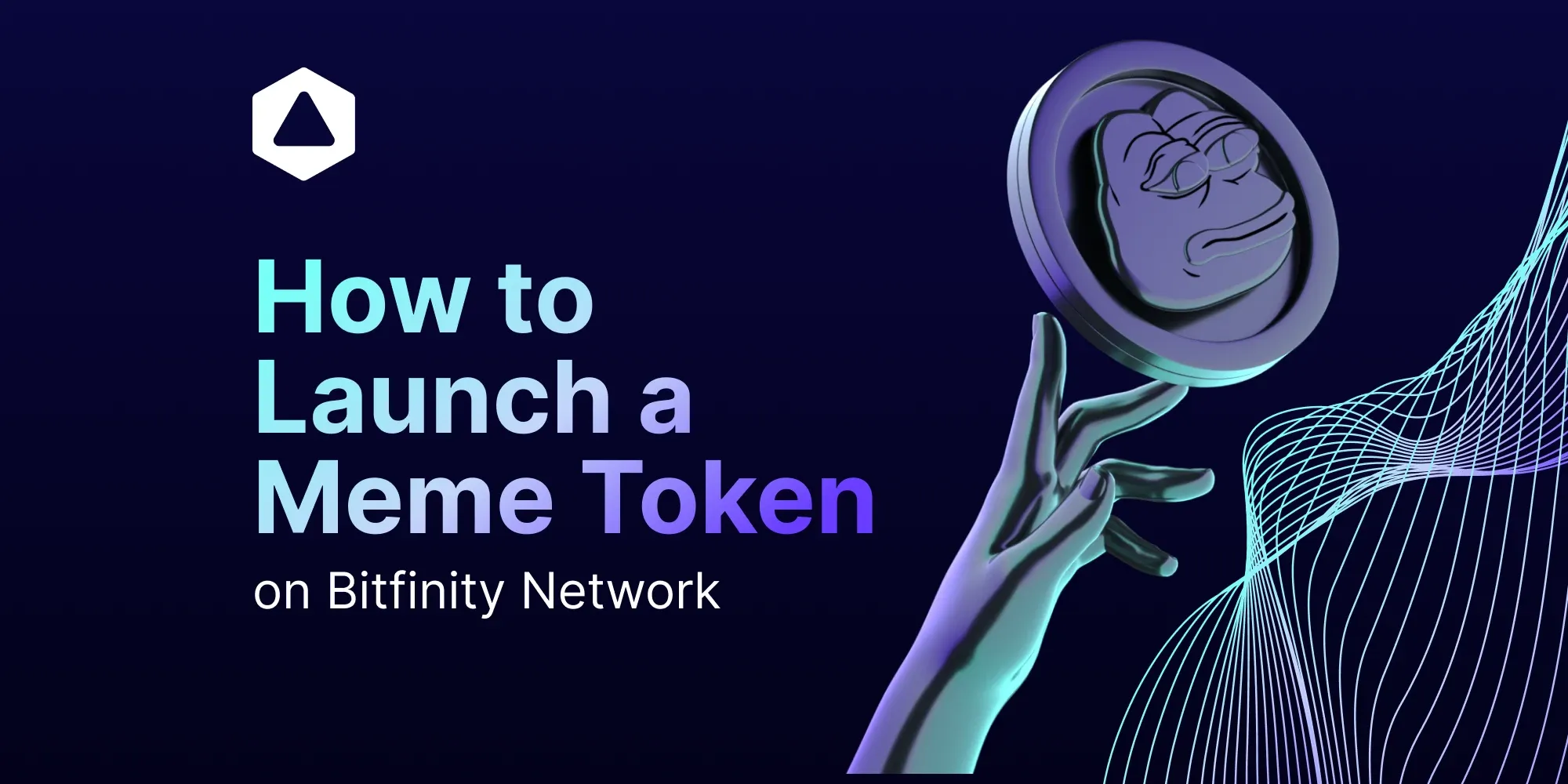 ---
NFT Market Bytes
🧳 Let's Get Phygital: Louis Vuitton will be debuting "Via", a soul-bound collectible that pairs a digital representation of ab iconic LV trunk with a made-to-order physical counterpart. Although Louis Vuitton has dabbled in NFTs before, like the LV Diamonds collection on the Aura blockchain, and even an NFT-incentivized mobile game, "Via" marks the French fashion house's first venture into the phygital realm. Each NFT in "Via" will be sold for $39k.
🎨 Out of Beta: U.S.-based exchange Kraken has officially launched their NFT marketplace this week. Named Kraken NFT, it currently features over 250 collections, and looking to grow its offerings. To incentivize usage, Kraken is not charging any gas fees to trade on their platform.
🖼️ Exclusively Dynamic: Foundation, an NFT marketplace popular with artists and serious art collectors, launched a new feature on the platform called Dynamic Pricing,  which "leverages a Rebate Dutch Auction mehanism". With this feature, artists are now able to automatically set their prices to decrease over time, potentially drawing in buyers that may have passed on a piece due to its price.
---
Tweet of the Week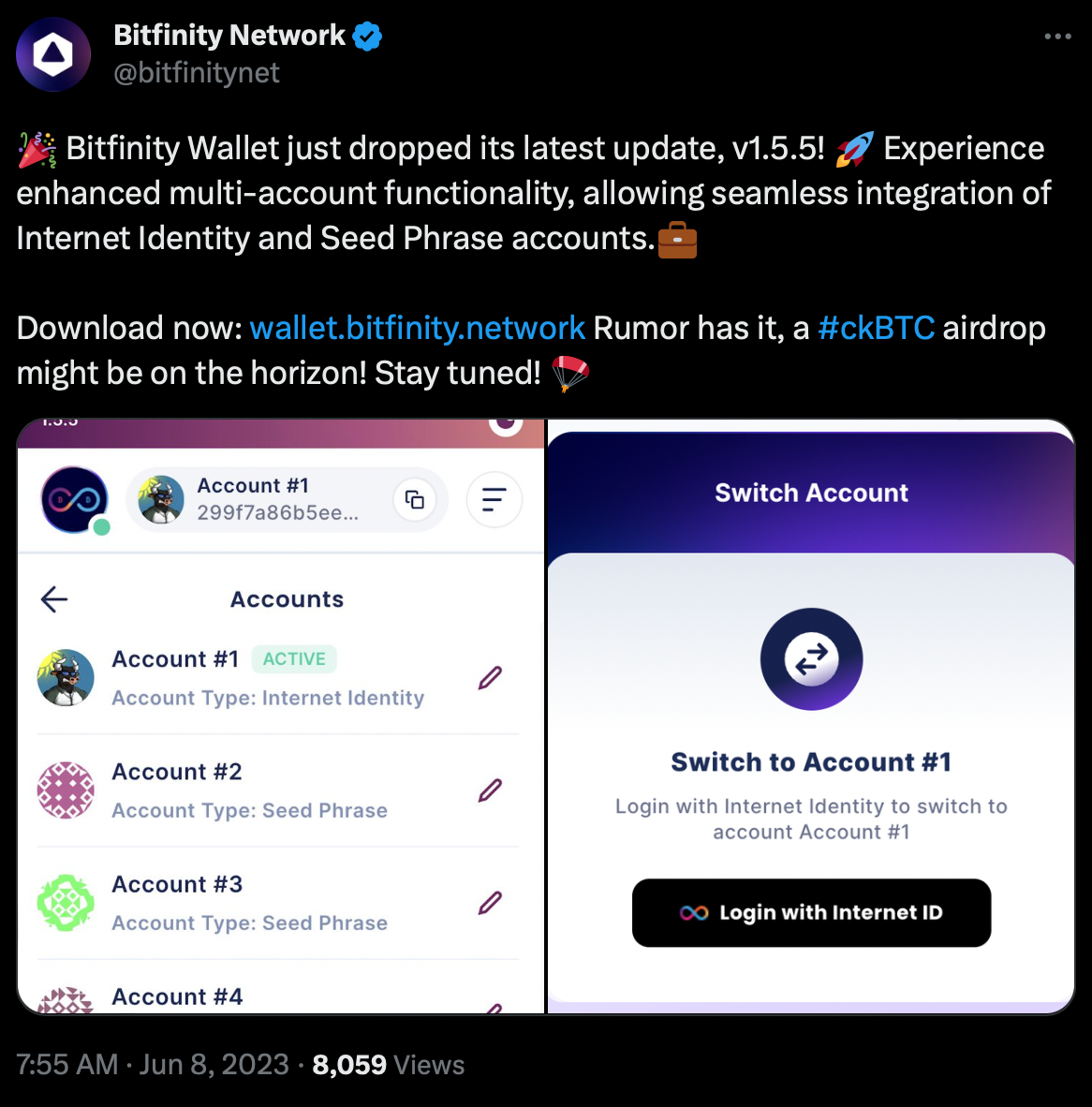 ---
Meme Time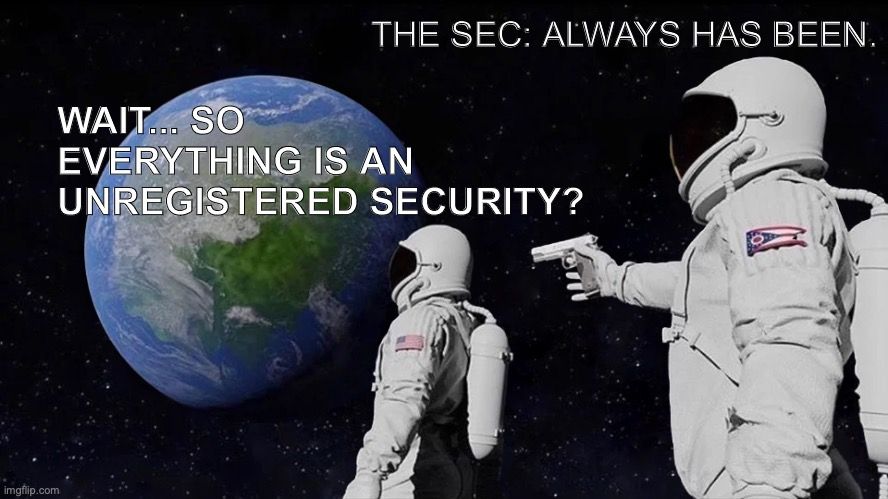 ---
A Matter of Opinion
The United States SEC has long held that certain types of digital assets, including tokens, may be considered securities under the Howey Test. The Howey Test is a legal test that was developed by the Supreme Court in 1946 to determine whether an investment contract exists. An investment contract is a type of security that is subject to regulation by the SEC.
The SEC has used the Howey Test to successfully sue several companies that have sold tokens without registering them as securities, however, the SEC's use of the Howey Test to regulate tokens has been met with some criticism. Some argue that the Howey Test is outdated and does not adequately account for the unique features of digital assets. Others argue that the SEC is overstepping its authority by regulating tokens that are not traditional securities.
The SEC's authority to determine whether a token is a security is currently being challenged in court. In a case known as Ripple Labs v. SEC, a federal judge has ruled that the SEC must provide more clarity on its definition of a security. The judge's ruling could have a significant impact on the future of regulation of digital assets in the United States.
It is important to note that the SEC's position on tokens is still evolving. The SEC has not issued any new guidance on tokens since the Ripple Labs ruling. It is possible that the SEC will issue new guidance in the future that clarifies its position on tokens.
In the meantime, it is important for businesses that are considering issuing tokens to consult with legal counsel to determine whether the tokens would be considered securities under the Howey Test in a US context.
Here are some additional things to consider when determining whether a token is a security:
The purpose of the token.
The rights that the token gives to the holder.
The level of control that the issuer has over the token.
Connect with Bitfinity Network
Bitfinity Wallet | Bitfinity Network | Twitter | Telegram | Discord | Github

*Disclaimer: While every effort is made on this website to provide accurate information, any opinions expressed or information disseminated do not necessarily reflect the views of Bitfinity itself.