InfinitySwap News
Infinity Weekly: What's in Your Wallet?
If you haven't tried our wallet yet, download it here. What sets us apart from existing wallets is its Interoperability, since not only does it support the Internet Computer blockchain but will also support the ETH & BTC ecosystems, pending Chain Key integrations. 🤯.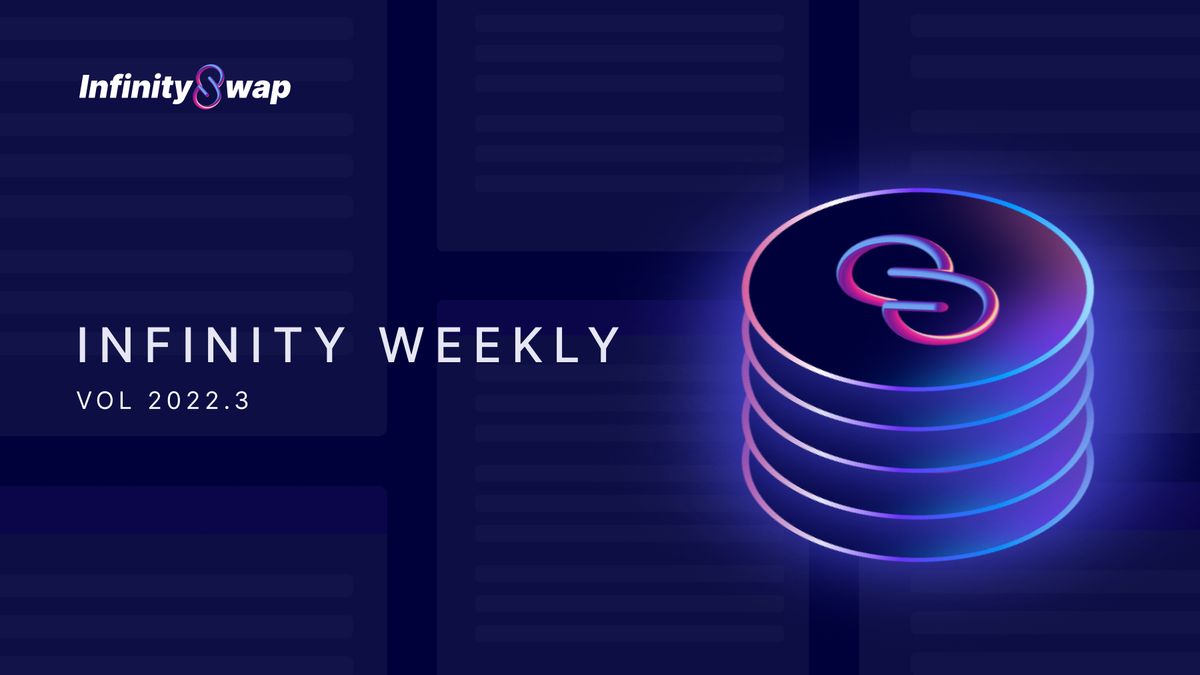 Happy Sunday, everyone! Welcome to Infinity Weekly. If this was forwarded to you, sign up here.
If you haven't tried our wallet yet, download it here. What sets us apart from existing wallets is its Interoperability, since not only does it support the Internet Computer blockchain but will also support the ETH & BTC ecosystems, pending Chain Key integrations. 🤯.
What's in Today's email
IC Ecosystem News
Getting Started with the Bitfinity Wallet: A Step-by-Step Guide
One for all and all for one: A Crypto Wallet For Any Chain
NFT Market Snippets
Around The World
Chart Of The Week
Crazy Numbers
Course of the Week
Meme Time
---
IC Ecosystem News
♾ An Explosive Event: The Supernova Hackathon
May 10th saw Supernova, the first global "Internet Computer" web3 hackathon, blasts off with a bang. Distinguished crypto figures like Olaf Carlson-Wee (founder and CEO of Polychain Capital), Ryan Selkis (founder and CEO of Messari), and InfinitySwap's CEO Max Chamberlin spoke at the kickoff event. The six-week hackathon has over 1700 participants and features a total prize pool worth over $6 million, and is sure to bring more developer attention to the Internet Computer blockchain. You can follow the event on the official Supernova website.
♾ NNS Tokenomics Proposals
The Network Nervous System (NNS) and its governance rewards model have been a hot topic for discussion lately. Because participation is incentivized, we have seen concern over spam proposals, weighted rewards distribution, and other issues. Prominent community voice Wenzel Bartlett covers some of the most pertinent NNS proposals in his latest Medium post
♾ History in the Making: Bitcoin Integration News
In our last Weekly newsletter, we covered the DFINITY Foundation's update on a successful integration using testnets. An exciting new announcement was made on May 13th about syncing the BTC main net in an internet test subnet. All things seem to be well, and it appears we will see the Internet Computer blockchain testnet fully synced with the BTC mainnet in just a few days!
♾ Dominic Williams Speaks Out On Price Manipulation
Recently, a long-standing community theory regarding ICP's price performance has been reiterated by DFINITY founder Dominic Williams.
ICP-PERP (a synthetic version of ICP traded on FTX) is usually slightly below the price of real ICP traded on spot markets. You can read Williams' analysis in this Twitter thread. Whether or not you agree with this topic of market manipulation, it may be worth considering removing your ICP from centralized exchanges, as we have seen concern from the larger crypto community regarding Coinbase's recent disclosure, which states that the CEX may appropriate their users' assets in the event of a bankruptcy scenario.
---
This Week In Our Blog

Getting Started with the Bitfinity Wallet: A Step-by-Step Guide
Let's get ready for DeFi Season on the Internet Computer by setting up the most exciting wallet in the ICP ecosystem! Our guide will help you set up and preview core features of our wallet (currently running on a testnet), such as an innovative SocialFi element of sharing portfolios for copy trading. An added bonus to getting started now is that you can become qualified for exciting airdrops once the wallet goes live! Read more here.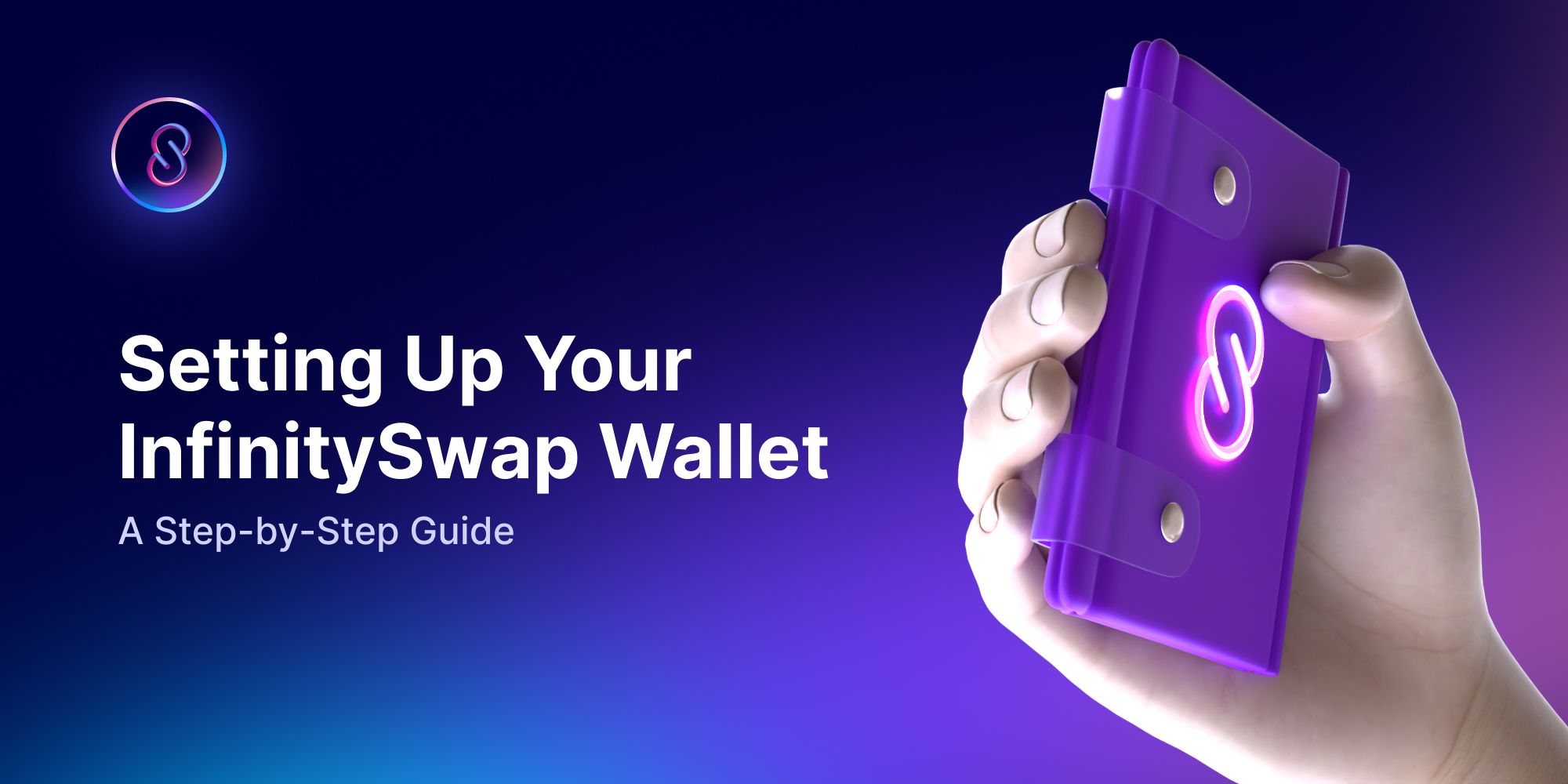 One For All and All For One: A Crypto Wallet for Any Chain
An in-depth look at the Bitfinity wallet which will solve the multi-chain wallet dilemma. Every serious crypto trader has faced the problem of keeping up with numerous different wallets. Our Bitfinity wallet provides the solution as it will give you the freedom to support all of your favorite blockchains and tokens, something that is only possible on the Internet Computer. Wallet singularity, here we come! Get all the details in this article.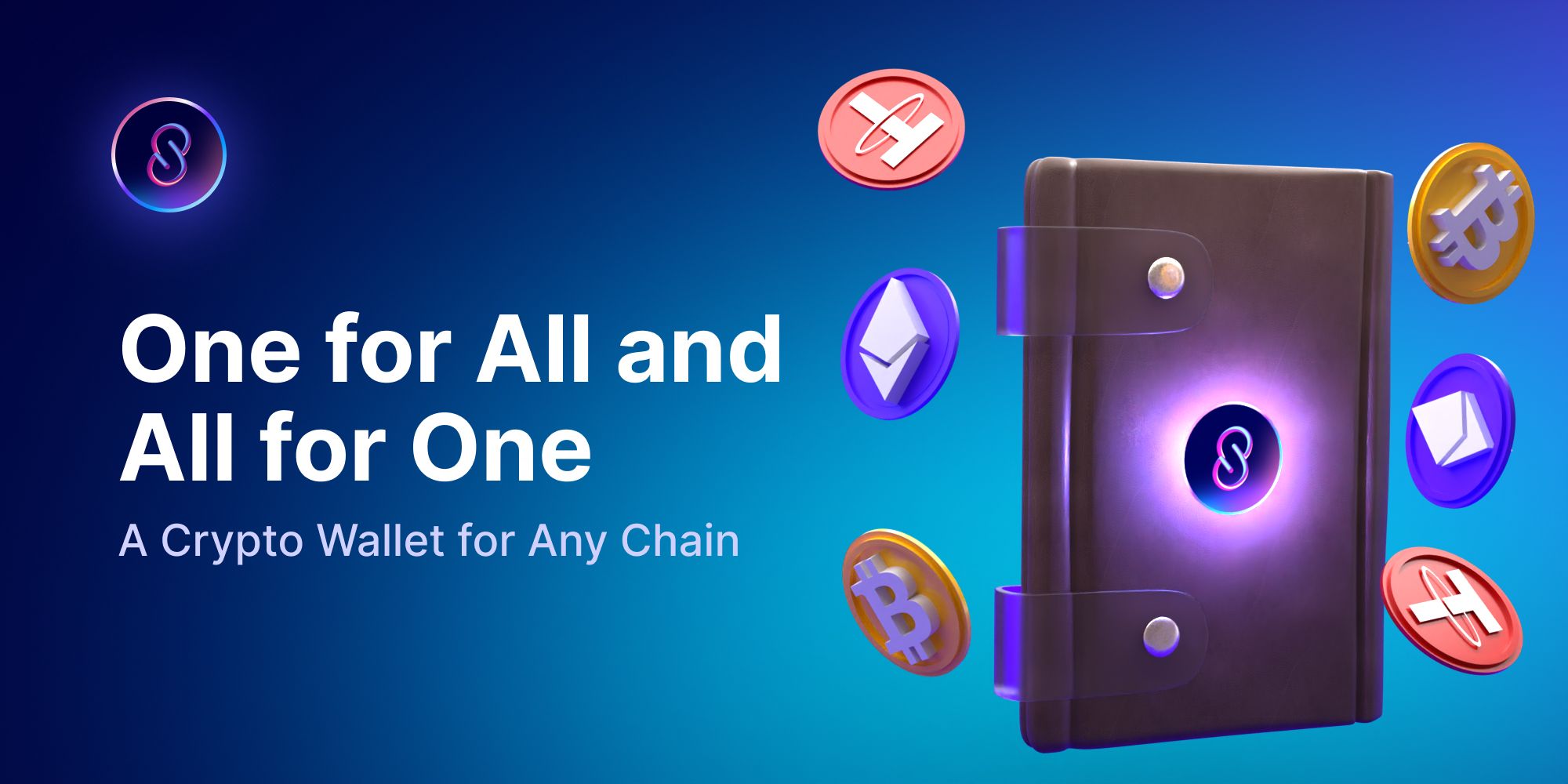 ---
NFT Market Snippets
🖌🎨 Crowd Created Canvas has rebranded as Crowd Created Collectibles. They are retaining the CCC abbreviation. However, Crowd Created Collectibles better describes their marketplace, which is now focused on collectible NFTs rather than just the canvases.
🖌🎨 The DfinityGangs collection is putting its position on the CCC marketplace to good use by allowing staking. CCC marketplace was already set up for staking their own Crazy Zombies collection. DfinityGangs has become the second-stakeable NFT on the platform.
🖌🎨 A 1/1 NFT in the Ikuzo collection sold for 150 ICP (over $1,000 USD) on May 12th. The previous high sale in the collection was 39 ICP.
🖌🎨 VRSTL (pronounced versatile) released a stealth drop on Entrepot to follow up their Dragon Boots collection on CCC. They beat the bots by announcing the collection just 12 hours before release and whitelisting everyone who was in their discord server prior to the announcement. They also increased the price for the whitelist to 9.99 ICP (the public sale was slated for 5.55 ICP). However, with over 1,000 potential whitelisted addresses and only 176 NFTs in the collection, it was clear the public sale would never happen, and the NFTs were quickly gobbled up at the 9.99 price point. According to the team, the DRIP BANG grenades are holding something and are reusable.
🖌🎨 There are 14 projects on the Entrepot Launchpad that have not sold out at this time. Some have resorted to lowering their prices. The most notable discount is ETH Butterflies, which have been reduced in price from 4 ICP to 1 ICP.
---
Around the Web

Let's get the Crypto elephant out of the way first - UST. TerraUSD (stable coin) lost its peg to the Dollar, and sadly since then, both Luna (virtually ZERO) & UST( 0.22 cent) have crashed hard (just to put it decently).

🌚 Lunar Eclipse: This week, all eyes were on Terra and their algorithmic stablecoin (UST) and governance token (LUNA). Both coins plummeted in value, triggering panic amid an already troubled crypto market. LUNA fell more than 99%, and UST depegged from a dollar to bottom out at $0.13 before a slight move upwards.
Although the future of UST/LUNA is murky at best, this collapse should remind people that crypto catastrophes of the past have never deterred true builders. As demonstrated in previous cycles, strong projects with legitimate funding survive and become more robust in the process. InfinitySwap certainly plans to weather whatever potential storms may be on the horizon to bring you the best DeFi experience possible.
🔑 Not Your Keys, Not Your Crypto: Coinbase's recent earnings report showed a quarterly loss of $430 million and a near 20% drop in monthly users. The market responded in kind, and last Wednesday saw a significant 31% dip in COIN stock. Another point of concern was raised when people scrutinized Coinbase's report and found that users' cryptocurrencies could be subject to seizure by the company in the event of a bankruptcy.
🏹 Robinhood and the Billionaire: Shares of Robinhood saw a rise in price as billionaire Sam Bankman-Fried (of FTX and Alameda) disclosed a 7.6% stake in the trading platform. According to an SEC filing, Bankman-Fried bought over 56 million company shares through Emergent Fidelity Technologies. Although Robinhood's revenue has been on a downtrend and is undergoing layoffs, the company is seeing a steady increase in cryptocurrency trading revenue.
🌋 All Laser Eyes on El Salvador: President Nayib Bukele's Bitcoin gamble is currently not looking great as the price of BTC has tumbled from the country's average purchase price, triggering talks of a possible national default. Nonetheless, the president of El Salvador has shown confidence in his investment as he refreshed his Twitter account with a "laser eyes" (a crypto meme) profile picture and unveiled a detailed model of a gilded "Bitcoin city," to be built on El Salvador's western shore.
---
Chart of the Week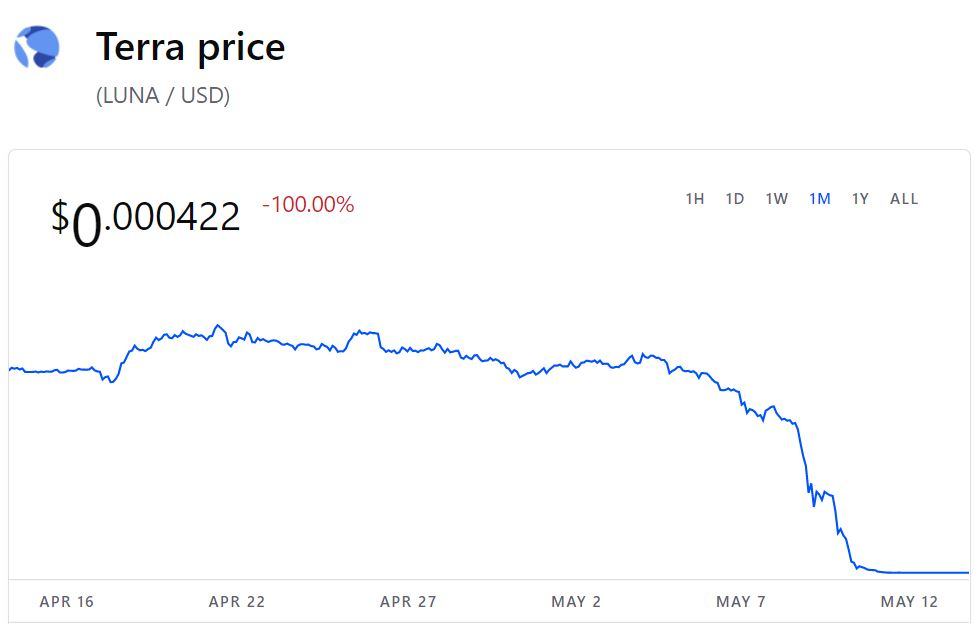 ---
Numbers
⚛ 6.91 Trillion
Total Luna Issuance (Last week, it was under 500 Million)
⚛ $270 Billion
Wealth wiped from the market because of the TerraUSD crash (According to Bloomberg)
---
Course of the Week
DFINITY has partnered with Udemy for this WEb3 development course

---
Meme of the Week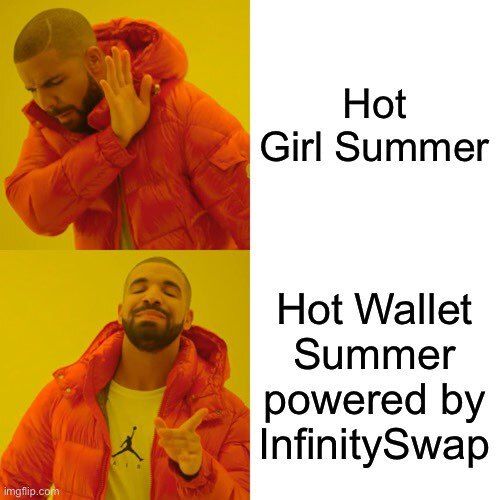 ---
Connect with InfinitySwap
Twitter | Website | Telegram | Discord | Github
---

---
*Disclaimer: While every effort is made on this website to provide accurate information, any opinions expressed or information disseminated do not necessarily reflect the views of InfinitySwap itself.