InfinitySwap News
Infinity Weekly: DeFi that's out of this World!
We are working to build the next Gen DeFi Platform back on Earth. So if you haven't already participated, download the Demo App and Infinity Wallet and sign up for this weekly newsletter.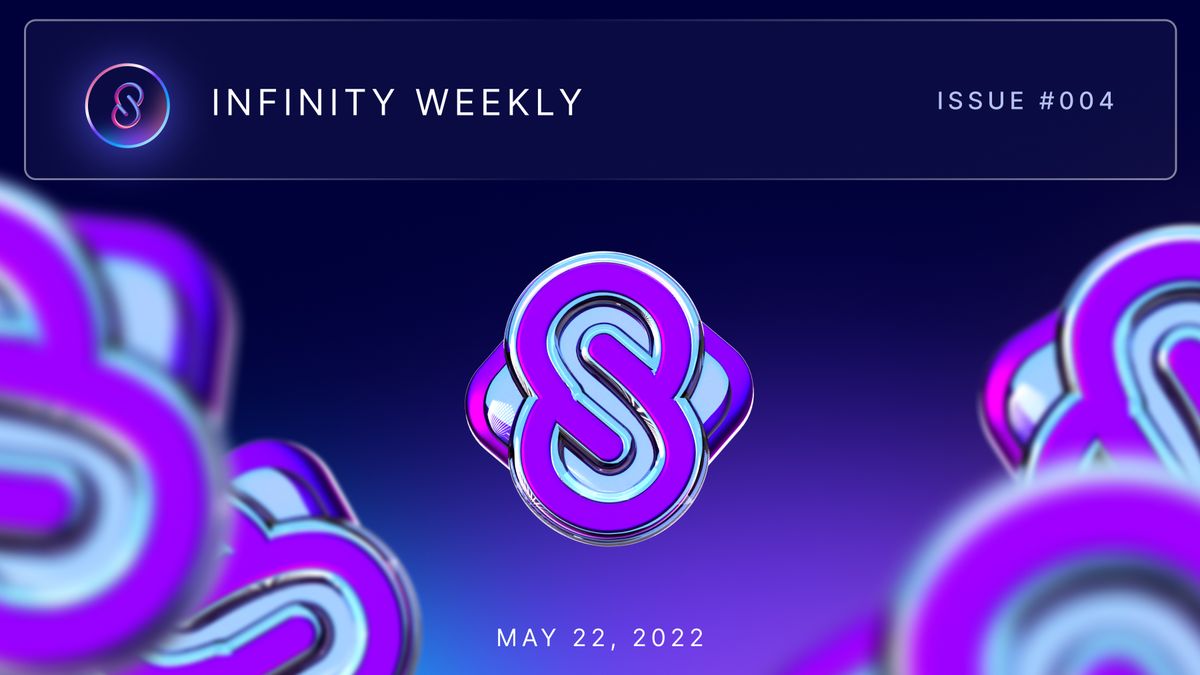 Greetings Everyone! On Tuesday, A House Intelligence subcommittee held a hearing for the first time in more than 50 years on unidentified aerial phenomena (UFOs, in simple terms). A database containing 138k+ reports can be found at the National UFO Reporting Center.
We are working to build the next Gen DeFi Platform back on Earth. So if you haven't already participated, download the Demo App and Infinity Wallet and sign up for this weekly newsletter.
---
Weekly Markets Snapshot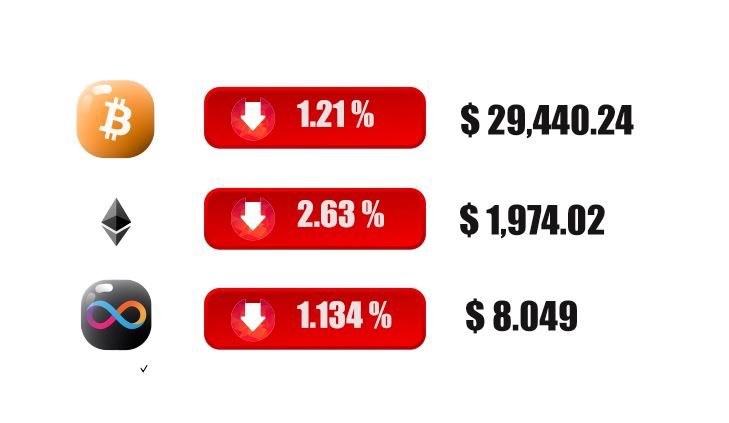 ---
What's in Today's email
IC Ecosystem News
Getting Started with InfinitySwap Wallet: A Step-by-Step Guide
Balancing Act: InfinitySwap's Liquidity Bootstrapping Pools
NFT Market Snippets
Around The World
Chart Of The Week
All the Numbers
Regulation Spotlight
Meme Time
---
IC Ecosystem News
♾ You can with iCAN, an on-chain canister management platform. Currently, developers can only manage canisters using the NNS wallet and the DFX command line. iCAN is a new dapp that will help developers manage them via a user-friendly graphical interface, making it convenient to create contracts, download WebAssembly modules, manage canister indicators, and more.
♾ Your Name Here. ICNS (Internet Computer Name Service) recently changed its purchasing process from an auction-style to fixed-priced, instant purchases. The auction method was originally implemented to discourage bulk purchasing. IC Naming, a competing naming service, announced future DAO governance, a name trading market, and news that the .icp TLD (top-level-domain) would be changed to .ic to avoid confusion with other naming services. You can read about these changes in detail in their latest Medium post.
♾ A Stellar Supernova Build: Kinic, a new project being built for Supernova (the first global DFINITY hackathon), is getting a lot of attention from members of the Internet Computer community; a front-end canister explorer is a tool that developers and marketers are keen to see in action. The project finished indexing all current front-end canisters on the IC earlier this week, on the 17th.
♾ ORIGYN continues to draw attention, recently getting a feature in an article from The Defiant, "Elite Fashion Brands Continue Building in the Metaverse." ORIGYN, which specializes in blockchain authentication services, has announced two significant partnerships this month: Topwatch and Watchbox, both pre-owned luxury watch market players. The issue of authentication has long been a topic of discussion in the fashion world—the industry lost an estimated $50 billion in 2020 due to the sale of counterfeits.
---
This Week In Our Blog
Balancing Act: InfinitySwap's Liquidity Bootstrapping Pools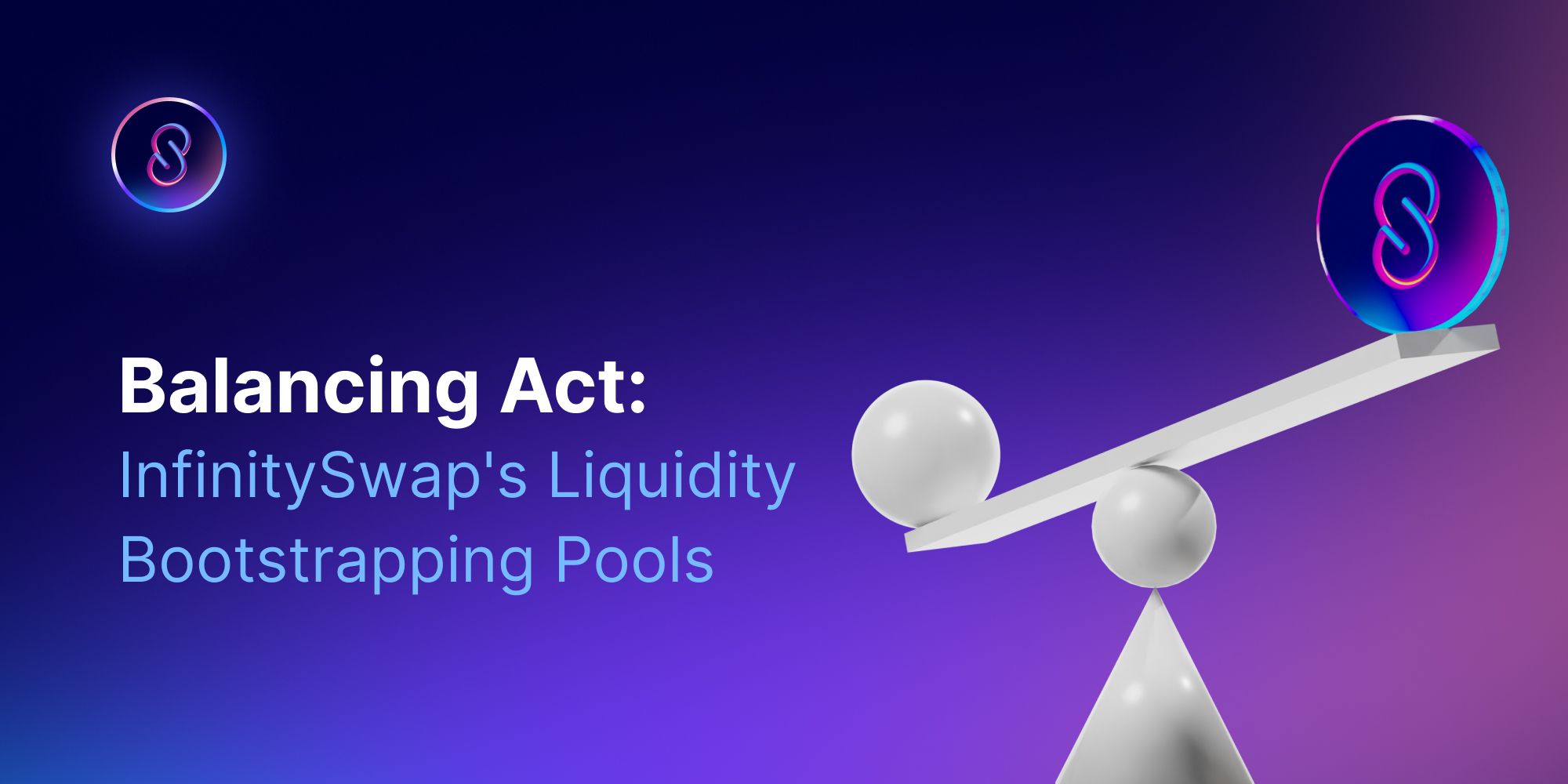 Learn the basics about LBPs (Liquidity Bootstrapping Pools), a new method of liquidity pairing that new projects may want to consider using, especially if they are budget-conscious and want to build deep liquidity without the threat of high price volatility.
---
NFT Market Snippets
🎨 Martian Drip has opened the first merch store where you can pay in ICP. You can get a mug with as little as 1 ICP. The most expensive items are hoodies, which cost 5.2 ICP. The launch date for their NFT collection is June 7thon Entrepot. They are currently trying to partner with other projects to increase their product line.
🎨 Naaps is ready to go live on CrowdFund NFT on May 31st. They are using crowdfunding to sell the first 240 uses of their dApp at 50% off the public mint price. The naaps.art dApp allows users to create their own AI-generated artworks directly on the IC blockchain. The team estimates that the app will be ready for use by those who participate in crowdfunding during July and that it should be open to the public in August or September. According to their roadmap, once the dApp goes live, there will only be a total of 2500 NFTs that can be created in the collection (including the ones in the private sale).
🎨 Artist ShuFan sold out her 110 NFT collection of artworks (Girls) on the Yumi marketplace. Her next art collection (Nature Girls) will be presold on CrowdFund NFT. The 210 NFTs will be sold for 0.5 ICP each with a limit of 5 per wallet.
🎨 Sa-chan (a Japanese NFT and crypto YouTuber) sold out her collection of 487 NFTs on CrowdFund NFT. Look for them to come to the secondary market on Entrepot sometime next week.
---
Around the Web
🤝 DeFi meets TradFi. FTX, a major cryptocurrency exchange, recently announced that it will soon make stock trading available to its users. FTX founder and CEO Sam Bankman-Fried, made news last week when it was revealed that he purchased a 7.6% stake in Robinhood, a commission-free trading platform offering both stocks and limited crypto options. Robinhood has been seeing a steady rise in cryptocurrency activity.
⛓️ Arthur Hays was Sentenced to two years of probation after pleading guilty in February to charges that he willfully failed to implement an anti-money laundering program during his tenure as BitMEX CEO. Hays, along with co-founders Samuel Reed and Ben Delo (who also plead guilty), have been ordered to pay $10 million in fines.

❌ UK Changes Its Mind About Algorithmic Stablecoins. Following the UST/LUNA crash, the UK's financial regulator released a statement saying that it will scrutinize the "collapse of the Terra ecosystem's crypto tokens" when it had previously proposed in a March report that algorithmic stablecoins not be regulated.
---
Chart Of The Week
---
All the Numbers
$1 Trillion
Global Crypto Market lost in the last 30 days.
$600 Million
Andreessen Horowitz Debuts Gaming Fund.
$300 Million
Galaxy Digital ( Mike Novogratz, founder and CEO) will take a hit because of the Terra Luna fallout.
223.1 Million
Bitcoin Hashrate as of 5/16/2022 (All-time high, according to Bloomberg).
---
Regulation Spotlight
Federal, New York Officials Look for Public Input on Crypto Regulation
---
Meme of the Week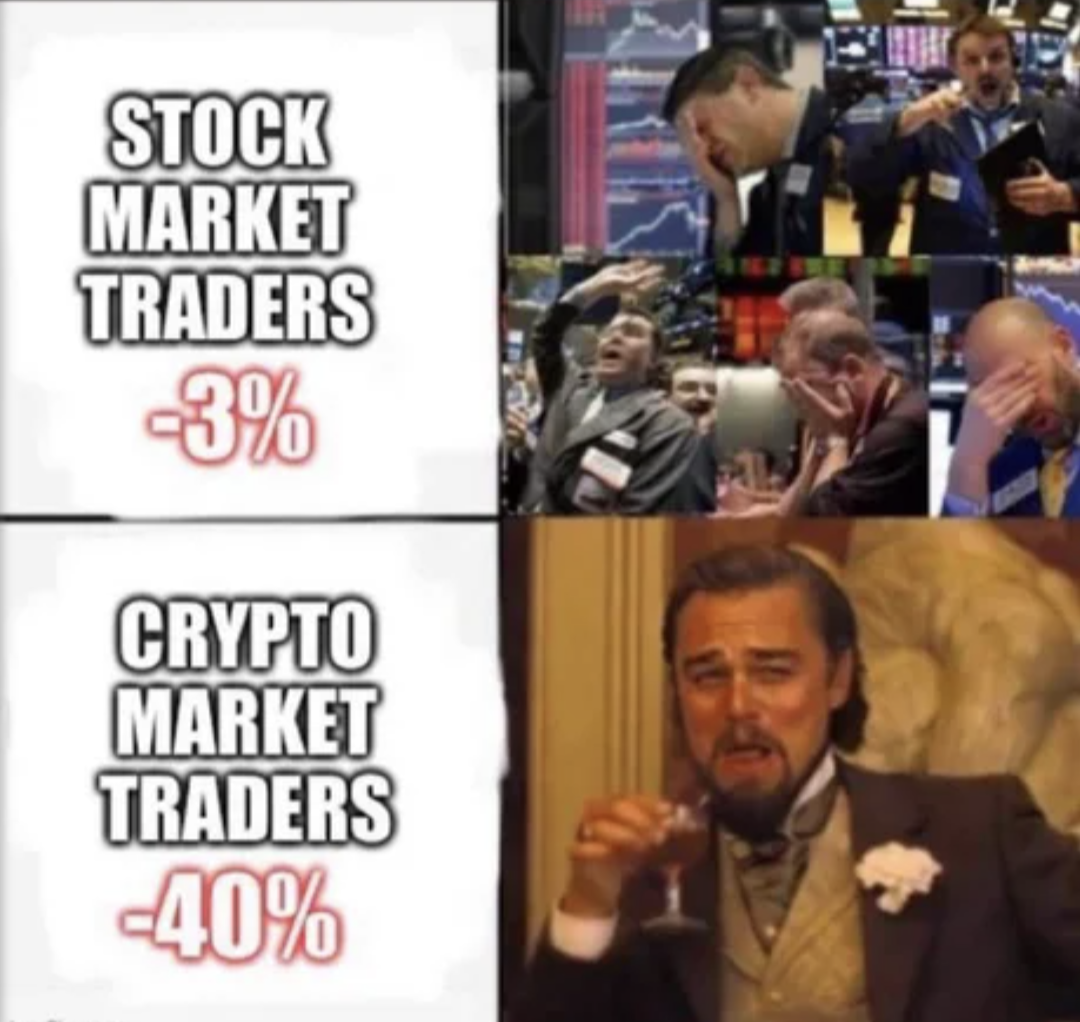 ---
Connect with InfinitySwap
Twitter | Website | Telegram | Discord | Github
---

---
*Disclaimer: While every effort is made on this website to provide accurate information, any opinions expressed or information disseminated do not necessarily reflect the views of InfinitySwap itself.
---