Infinity Weekly: Outcall me, Baby!
Issue 23 of our Infinity Weekly newsletter for our INFINISWAPPER community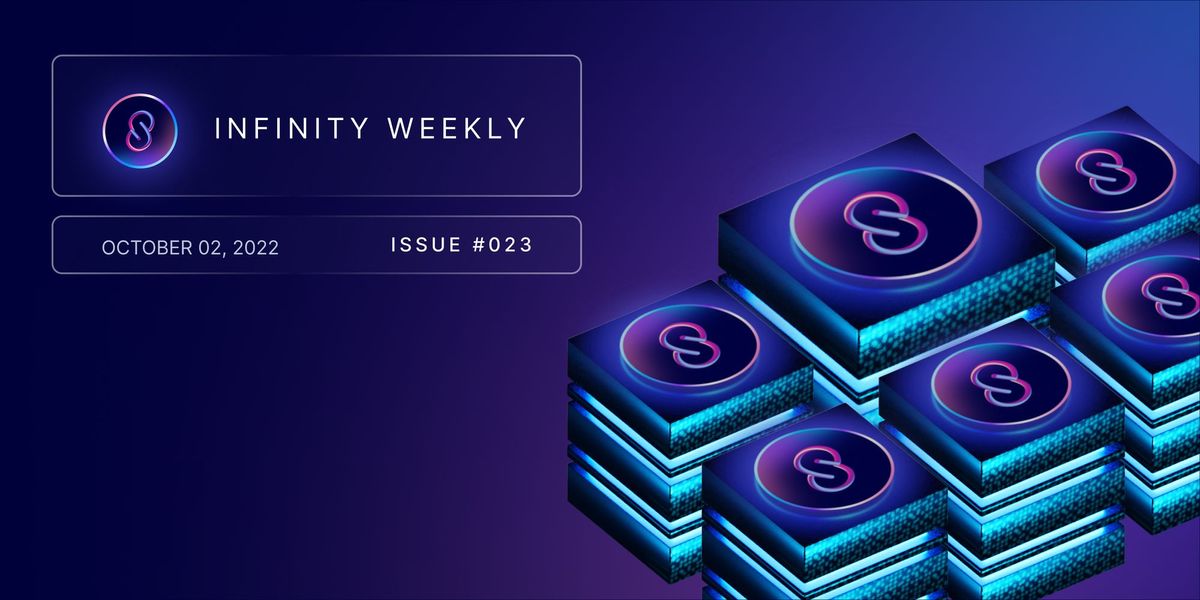 We hope you're having a great weekend. Hi to all of our wonderful community :) Please share our newsletter with friends and family who might like to get the latest DeFi and Internet Computer news.
IC Ecosystem News

♾ September Surprise: DFINITY Founder and Chief Scientist Dominic Williams tweeted in August that September would come with some great news for the ICP community. The Foundation certainly delivered on that promise—September's Global R&D call was jam-packed with exciting new updates. Watch the video below or read the summary Twitter thread written by DFINITY's senior software engineer Kyle Peacock.
♾ Oracles Not Needed: HTTP(S) outcalls is now possible on the Internet Computer! This is an unprecedented accomplishment, and the Internet Computer Protocol is the first blockchain that allows smart contracts to directly communicate with Web 2 servers without the use of oracles. While this feature is still experimental, hats off to DFINITY for achieving this innovation in their journey to become a truly complete full-stack blockchain!
♾ ICP2049: Singapore was abuzz this weekend with blockchain enthusiasts who were in the city for Token2049, one of Asia's premier crypto events. Dominic Williams delivered a keynote speech at the event highlighting the efficiency, scalability, and security of the Internet Computer. Later he, along with Herbert Yang and Riccardo Coli, hung out and talked with members of the Internet Computer community at a "Super Meetup".
Williams was also interviewed by Cointelegram where he talks about building the new internet with the Internet Computer Protocol. Check it out below:
---
This Week In Our Blog
The Bitfinity wallet has been a labor of love, with countless hours and refinement, all done with the ICP community in mind. We want to create the best possible wallet because we believe it is a foundational piece in creating a healthy blockchain ecosystem. Read all about what makes our wallet so special.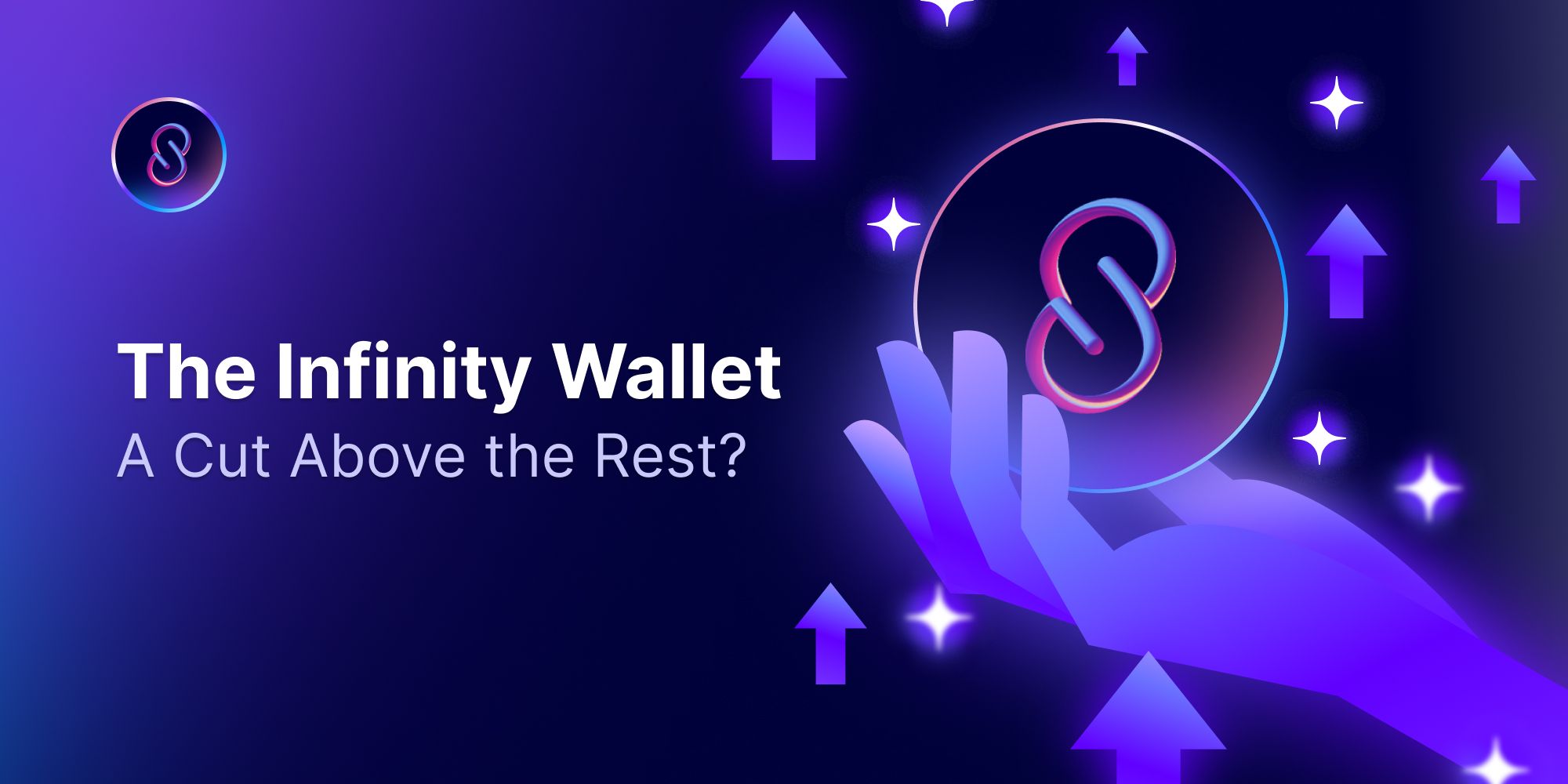 Another day, another killer partnership with a truly outstanding and necessary project on the Internet Computer! MODCLUB is a content moderation platform which you may have already used or heard of, as they are shaping up to be the de facto way of verifying PoH (Proof of Humanity)/user uniqueness on the Internet Computer. Not only have they incorporated our wallet but we plan on working with them long-term to strengthen and provide value to the community,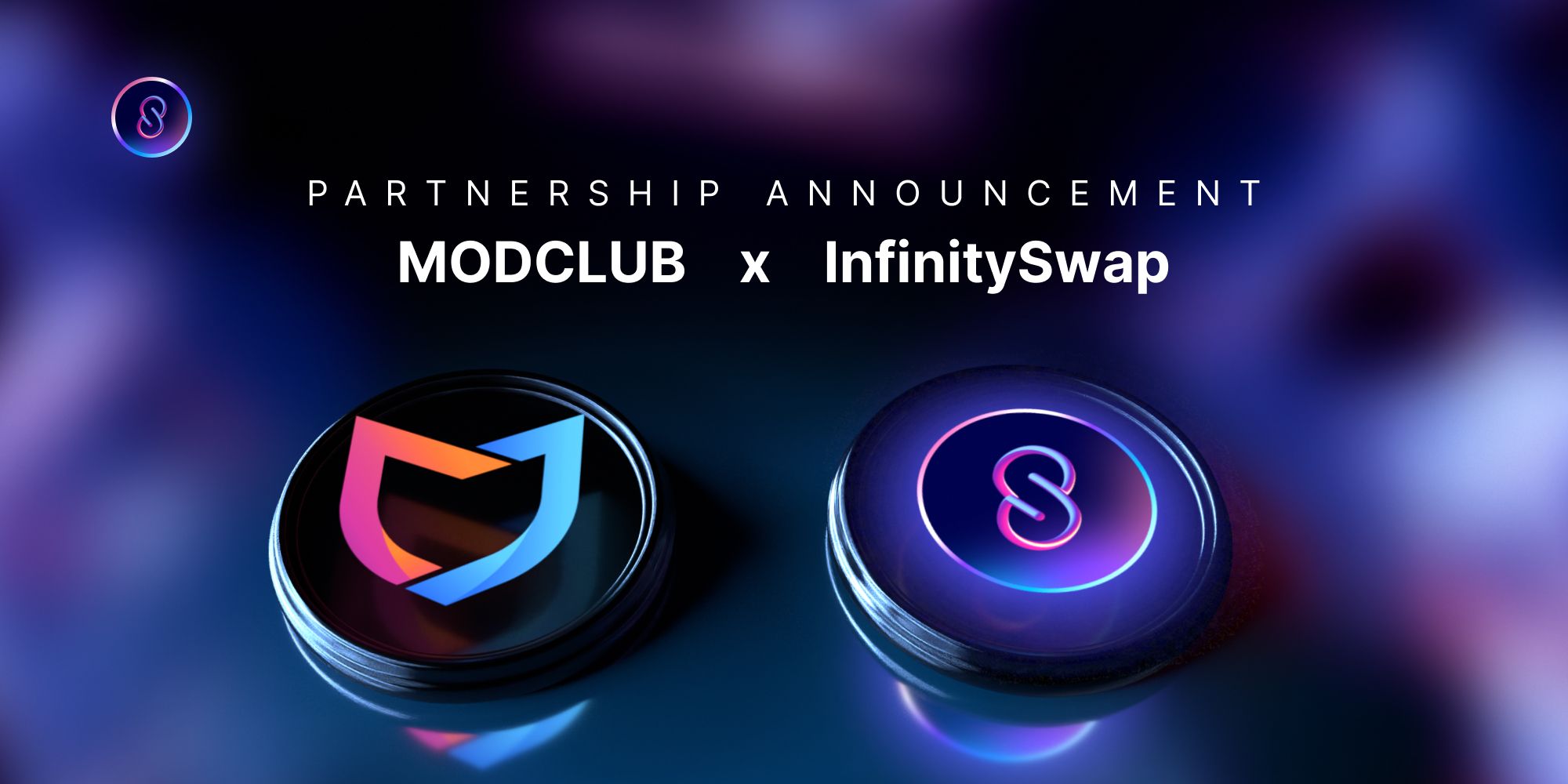 Vitalik Buterin once referred to the Internet Computer Protocol as a sister network, and there's a good reason for that. The two projects have intertwining origin stories, and the Internet Computer has always sought to enhance Ethereum rather than compete with it. Read our deep dive into the history, context, and possible future of these two innovative blockchains.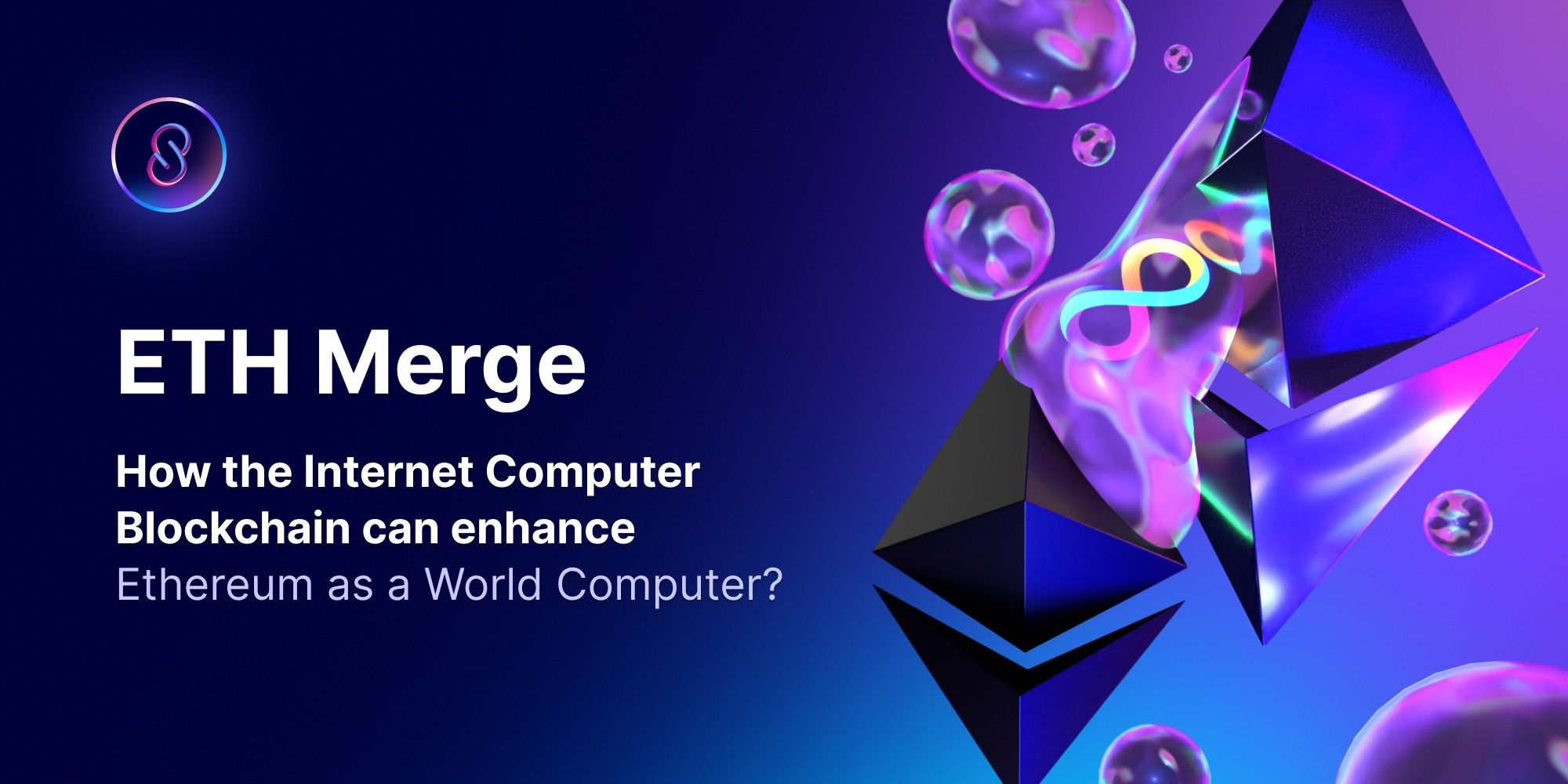 This is a partnership to geek out over! InfinitySwap is now partnered with the Geek family: Usergeek, Canistergeek, and Configeek. The Geek team is one of the most prolific builders in the Internet Computer ecosystem, providing data and usable metrics that benefit both regular community members and builders.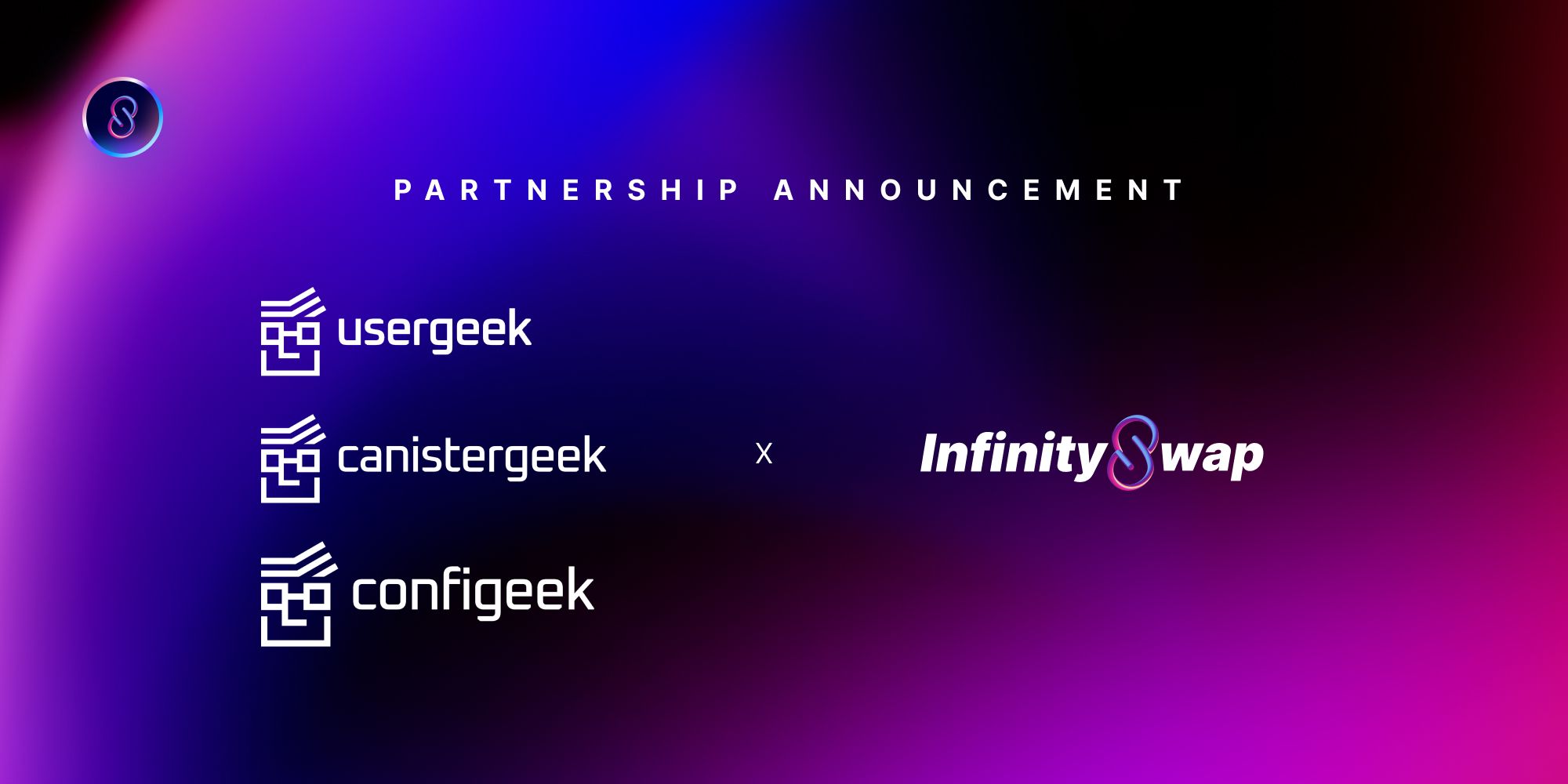 ---
NFT Market Update
· One of the biggest collaborations on the Internet Computer has taken us one step closer to metaverse gaming. You can now play Plethora with your character appearing as either a MoonWalker or a Poked bot. In order to use one of the Poked bots from pokedstudio, you have to have a bot in the wallet you use to log into the game. This is just a taste of what metaverse games have in store, and we look forward to a future where you can use any NFT in your wallet across dApps on the IC. There's a long way to go, but every step of the journey should be celebrated!
· The second batch of ICPxy NFTs was launched yesterday on Entrepot. The collection of 6000 NFTs is being released in four batches of 1500. This is to continue funding the project as milestones are released rather than providing the team with its full capital from day one. The community clearly appreciated the forethought that has gone into the project and has responded favorably to the progress made.
· Impossible Things, the future NFT marketplace from the ORIGYN Foundation, recently announced that they are refunding everyone who paid for Impossible Passes. The purchasers will also be allowed to keep their passes. The main reason disclosed was that a bug was found in the contract, rendering the passes unusable in their current state. The announcement also noted that if the contract cannot be upgraded to fix the problem, new passes will have to be issued to holders.
---
Around the Web
🚫 Lolana: A misconfigured node caused the Solana network to go offline this Friday, with the outage lasting almost a full six hours. This is not the first time the Solana network has suffered outages and is in fact the fourth major outage since the beginning of this year. Solana (jokingly referred to by some of its detractors as "Lol"ana) is a popular blockchain for NFT traders but has a reputation for frequent outages. Last September the Solana blockchain was down for over 18 hours.
⚪ Coming Full Circle: Circle, the company behind $USDC, will soon be making their stablecoin available on five more blockchains. $USDC is pegged to the U.S. dollar and is the second biggest stablecoin by market cap, after Tether ($USDT). $USDC is expected to be available on Arbitrum, NEAR, Optimism, and Polkadot by the end of the year, with compatibility with Cosmos sometime in early 2023.
🤨 Layer What Now? Richard Widmann, Google's Head of Strategy, Cloud, and Web3, said in a recent interview with Decrypt that Google is ideologically aligned with many of crypto's core values. This is a truly perplexing proclamation, especially given Google's history of being the very antithesis of an open internet product. Widmann pointed out that most major blockchains (other than the Internet Computer Protocol) utilize Web2 corporate cloud services in order to run their nodes, making Google a "Layer Zero".
---
Meme of the Week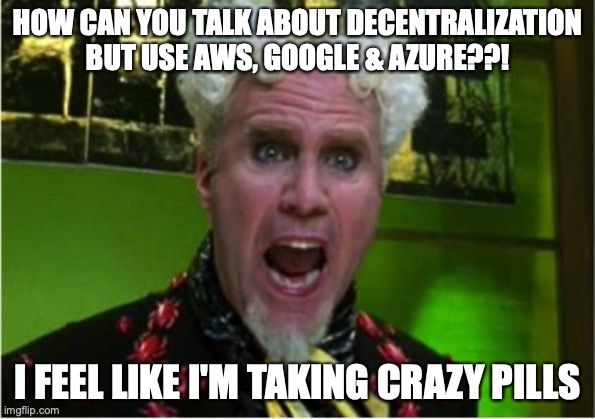 A Matter of Opinion: Things are Heating Up- 'Outcall me Baby': InfinitySwap Editor
Earlier this week I posted the following tweet:
I started promoting the Internet Computer directly after Genesis in May 2021, helping to set up our partner and largest Internet Computer-related community, Dfinity Community, and can probably say that no articles I've read outside those directly affiliated or connected with the IC have been as positive as this one.
Previously, even when something potentially positive is alluded to, there has always been a caveat, an almost obligatory mention of price or lawsuit or whatever else negatively to ensure that IC supporters just cannot get a break.
That seems to be beginning to change. Though it will be an arduous process, there is a wind of change in the air as increasing numbers of publications are taking note of the technical developments on the IC, and will have to do so increasingly as more game-changing tech emerges in this space.
As FFnews asserts:
This feature will make it far easier to extend blockchain-resident services with external functionality and data. It also promises to be highly disruptive: for example, since smart contracts gain direct and secure access to the outside world, DeFi developers will be freed from the need to use oracle services to obtain outside financial data, which are run by centralized trusted intermediaries (e.g. companies) that can levy charges and get hacked.
Now whether or not it makes Chainlink obsolete, who really cares? It's a demonstration of the functionality and power of the IC in just one use case. At the very least, it will remove a layer of dependence on oracles and promises to be extremely cost-effective.
Note as well the potential use cases for DeFi, which of course we are fully aware of and are excited about.
With the upcoming SNS tokenization and BTC and ETH integrations, things are about to get very interesting on the IC.
Keep your chins up and your motivation high. WAGMI, Swappers!
Connect with InfinitySwap
Twitter | Website | Telegram | Discord | Github

*Disclaimer: While every effort is made on this website to provide accurate information, any opinions expressed or information disseminated do not necessarily reflect the views of InfinitySwap itself.