Infinity Weekly: Infographic Vibing
Issue 22 of Infinity Weekly for our INFINISWAPPER community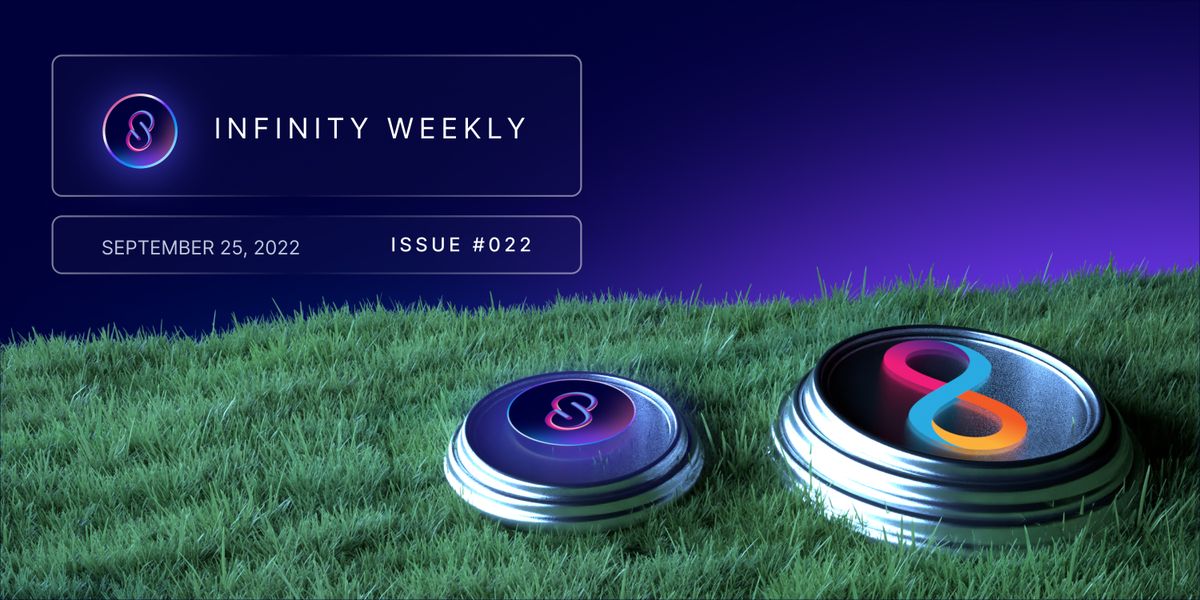 Welcome to another Infinity Weekly, and we hope you've had a great week!
What's in Today's Email?
IC Ecosystem News
This Week in our Blog
NFT Market Snippets
Around the World
Meme Time
Weekly Opinion
IC Ecosystem News
♾ Showing Off: We reported in last week's newsletter that VIBES, the official DFINITY merch store had opened. It's stocked with several different designs of T-shirts to show off your love and support for all things ICP. Haven't taken a look at the Internet Computer swag yet? All T-shirts are now free (limit 4), and you only have to pay for shipping. Act quickly! Some styles have already sold out.
♾ Prep the Popcorn: You definitely don't want to miss September's Global R&D call. This series, which is a part of DFINITY's revised roadmap approach, is open for everyone to join in on. This month's call is highly anticipated by the community as the SNS (Service Nervous System) is expected to launch very soon. You can register for the event here, though we will be posting a link to the recorded call in next week's newsletter if you miss it live.
♾ Big W's: DFINITY Founder and Chief Scientist Dominic Williams spoke at the 2022 Wanxiang Global Blockchain Summit earlier this week, delivering a keynote speech. This is the event's 8th year, and it included numerous prestigious guests from the blockchain space, including Aptos co-founder and CEO Avery Ching. The event is ongoing until September 28th.
Williams also had an interview with Weiss Crypto this week ("How Crypto Can Overcome Its Obstacles"), which you can read here. Weiss Crypto is a branch of Weiss Ratings, a provider of financial information, delivering unbiased ratings for stocks, mutual funds, crypto, and more.

♾ A New Member of the Pack: NFT project Dogfinity continues to provide value to the Internet Computer community with another useful Twitter account that you should follow. This is Dogfinity's third complementary account, following @icp_bot (which provides ICP-related top tweets in a round-up post every Monday) and @icpnftdogbot (useful for staying up to date with relevant ICP NFT sales as they happen in real-time). The newest account, @web3_guide, looks like it will be a great resource for educational content about the Internet Computer ecosystem.
♾ Group Think: Developers (and other more technically-inclined community members) may be interested in joining the newly formed Governance Technical Working Group for their first meeting on September 29th. This group's initial intent is to "create a formal space to discuss and specify proposals for enhancing the NNS governance system. The working group itself will choose its own focus and scope within that broader intent."
This Week In Our Blog
VRSTL is one of the strongest NFT brands on the Internet Computer. Every single VRSTL collection has sold out within 10 minutes of launch, and all of their NFTs are still holding the floor at prices much higher than their mint price, even with the current extreme volatility in the markets. What we at InfinitySwap have planned with VRSTL is more than you can imagine: Gizmo is an NFT representation of the Bitfinity Wallet that will evolve over time with real utility.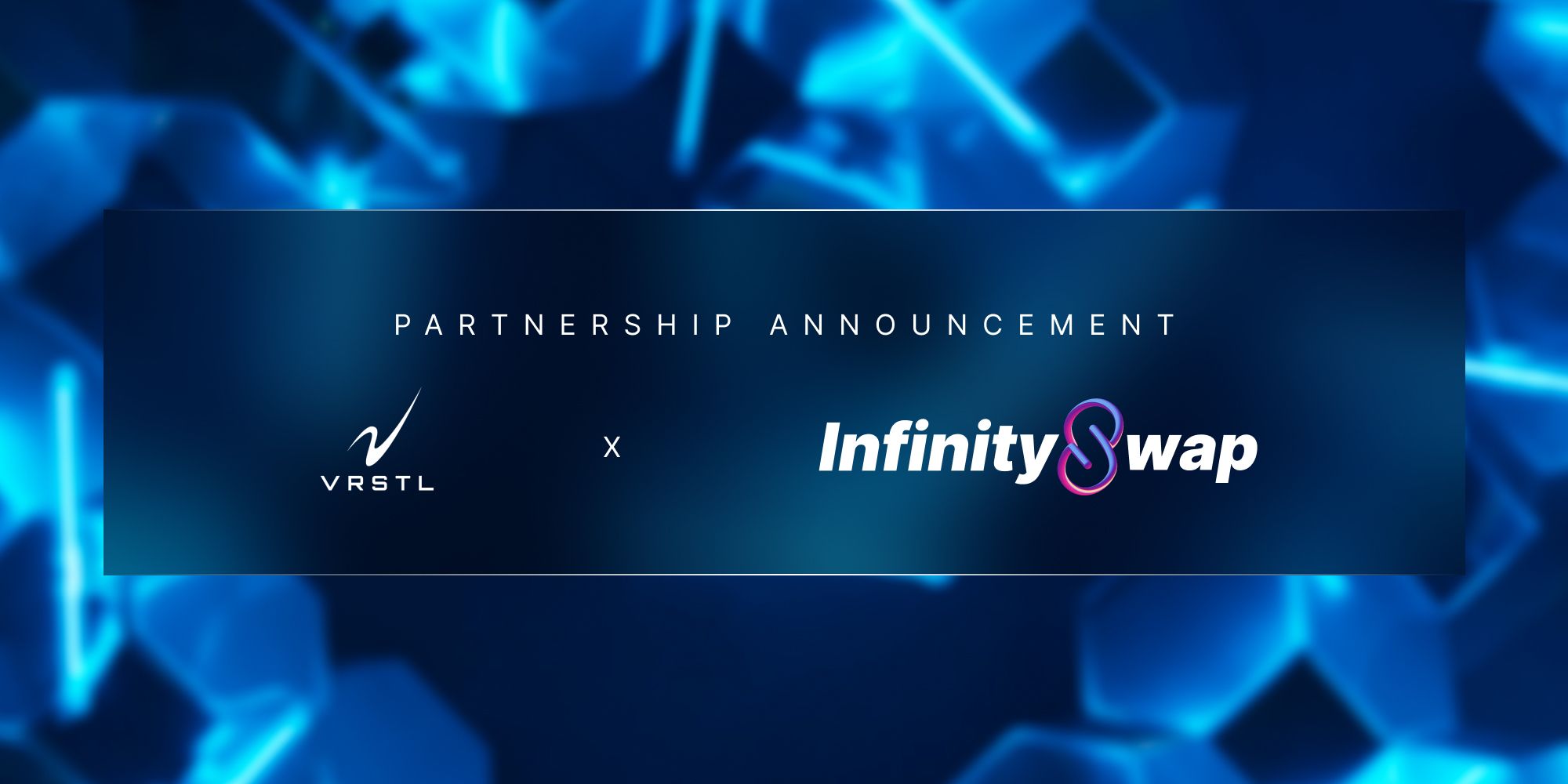 CrowdFund NFT is a decentralized alternative to Kickstarter, something that all advocates for financial autonomy can agree on is direly needed. Our strategic partnership with CrowdFund NFT began with the integration of the Bitfinity Wallet on their platform and will continue on multiple levels in order to create a more robust and dynamic ecosystem on the Internet Computer. Read all about CrowdFund NFT and why we are so excited to partner with them!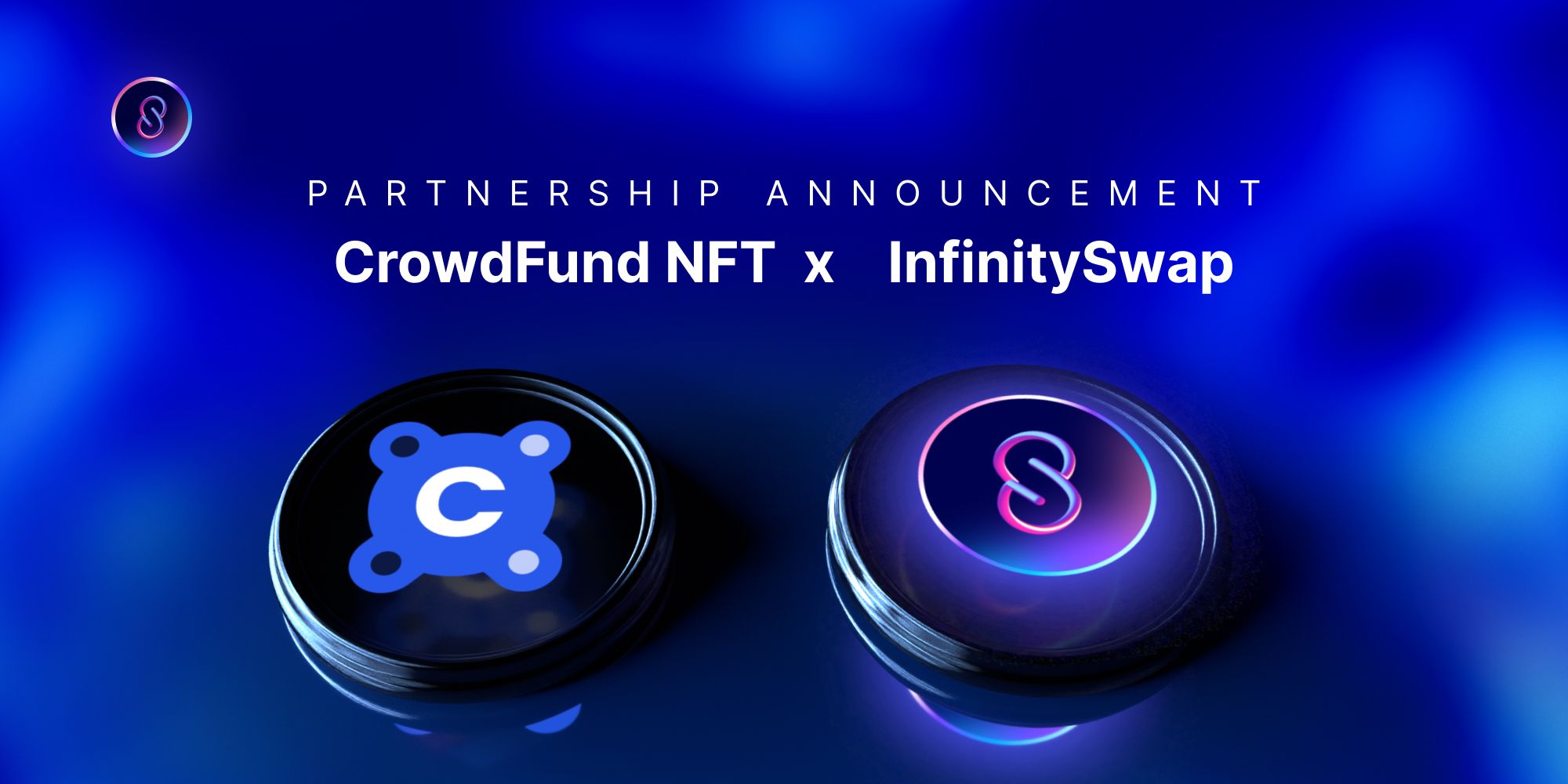 ---
NFT Market Snippets
🎨 Yumi marketplace has recently shifted the way collections appear on their secondary marketplace. First of all, they pushed all of their POAP collections to the end of the chart. So if you want to shop for a proof of attendance NFT, you'll have to scroll to the bottom. Second, the team decided to start including initial sale numbers as a part of the total volume.
This sent airdrops like Distrikt's PODs and FACELESS slightly further down the list while promoting collections like ICLighthouse Planet Cards and Nauts CC higher due to the newly increased total volume. This is a decision that each marketplace has to weigh, and decisions vary. For example, CCC marketplace also factors in the initial sale when calculating total volume. However, Entrepot's secondary marketplace only reports secondary market sales as a part of collection volume.
🎨 Entrepot also seems to have quietly pushed out an update to their launchpad. Whereas refreshing the page would have randomly reordered the collections in the past, now the launchpad maintains a static order. It seems that the first collections on the list are either upcoming or recent releases. But the entire launchpad isn't in chronological order, so perhaps it is related to recent volume once you get past the new collections. Either way, it's an essential upgrade for new collections that are launching.
🎨 Plethora has run its first game contest exclusively for MoonWalker holders. It's the first time the game has been gated to require competitors to own one of the project's flagship NFTs. The announcement alluded to further utility in the future.
Around the Web
🎈 Hopium Balloons: $XRP has been climbing the chart aggressively, up 40% as of the time of writing, compared to the beginning of this week. The drastic move up is due to hope from long-suffering $XRP holders that the SEC's multi-year $1.3 billion lawsuit against Ripple (the issuing company) may be finally coming to an end. Both Ripple and the SEC filed motions for summary judgment this week, indicating that the drawn-out legal battle will be coming to a close soon.
⚖️ We Do A Little Infringing: More bad news for Coinbase. The exchange is being sued by Veritaseum Capital over patent infringement. The lawsuit alleges that Coinbase infringed on a patent regarding blockchain infrastructure. Veritaseum is a company that builds blockchain-based p2p capital markets as software. They are seeking at least $350 million in damages.
💼 A Step Back: News broke on Wednesday that Kraken's Jesse Powell will be stepping down from the role of CEO to serve as the chairman of the board instead. Kraken, one of the oldest cryptocurrency exchanges, was founded by Powell in 2011. Powell, an outspoken proponent of libertarian ideals, recently got into some hot water due to company culture clashes. The scandal doesn't seem to be the reason for Powell stepping down, however, as Powell confirmed in a tweet that Kraken will be run as it has always been run.
🍎 Apple Takes A Bite: Apple wants a bigger slice of the NFT pie on their App Store. The company is now insisting on taking a 30% commission of all in-app sales of NFTs. While this has been the standard commission for digital products from the App Store, this is the first time that NFTs have been explicitly specified by the company. The high commission rate obviously deters many NFT trading platforms from launching an Apple app; Solana's Magic Eden, for example, has an app available but has disabled trading on it.
💰 HODLing Strong: Some positive news to end this week! Despite the market turbulence, it seems that more people are bullish on cryptocurrencies than ever. Crypto analytics firm Glassnode released some heartening data, which shows that the number of $BTC being held just reached a 5-year high. Unlike the last cycle, it seems that more people are willing to bet that Bitcoin (and crypto) will recover.
Meme of the Week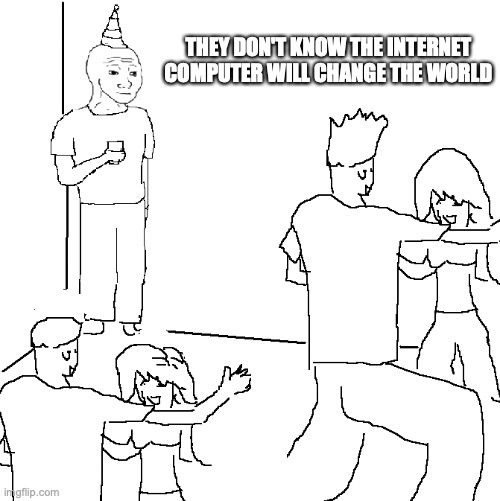 ---
A Matter of Opinion: InfinitySwap Editor
A call to the creative ones amongst you in the community. You have just under a week to submit your best infographics to have a chance to win the prizes outlined in this tweet:
The NFTs that will be won will come from my personal collection and therefore be random, and any infographics used via our social media or articles will automatically get added to our spreadsheet for the much-awaited NFT drops from the likes of DKLORD89 and Egido Val, VRSTL Studios and later, Cosmicrafts, and our in-house designer amongst others so there are many chances to contribute and be rewarded. We strongly believe in an engage-to-earn system that rewards our wonderful community. This also will give you the chance to see your work featured in our articles and on our social media platforms.
We have already had a great response, with some extremely impressive infographics. Check out this early submission, for example:

We are looking forward to seeing more fantastic submissions. Time to get the creative juices flowing and represent what you LOVE about InfinitySwap via some informative graphics.
Have a great week, everyone :)
---
Connect with InfinitySwap
Twitter | Website | Telegram | Discord | Github

*Disclaimer: Note that cryptocurrencies can be volatile and speculation should not be construed as financial advice in any capacity. All opinions of the author are their own and do not necessarily reflect the opinions or position of InfinitySwap or its staff.