Infinity Weekly: Status Symbol
Issue 11 of the Infinity Weekly Newsletter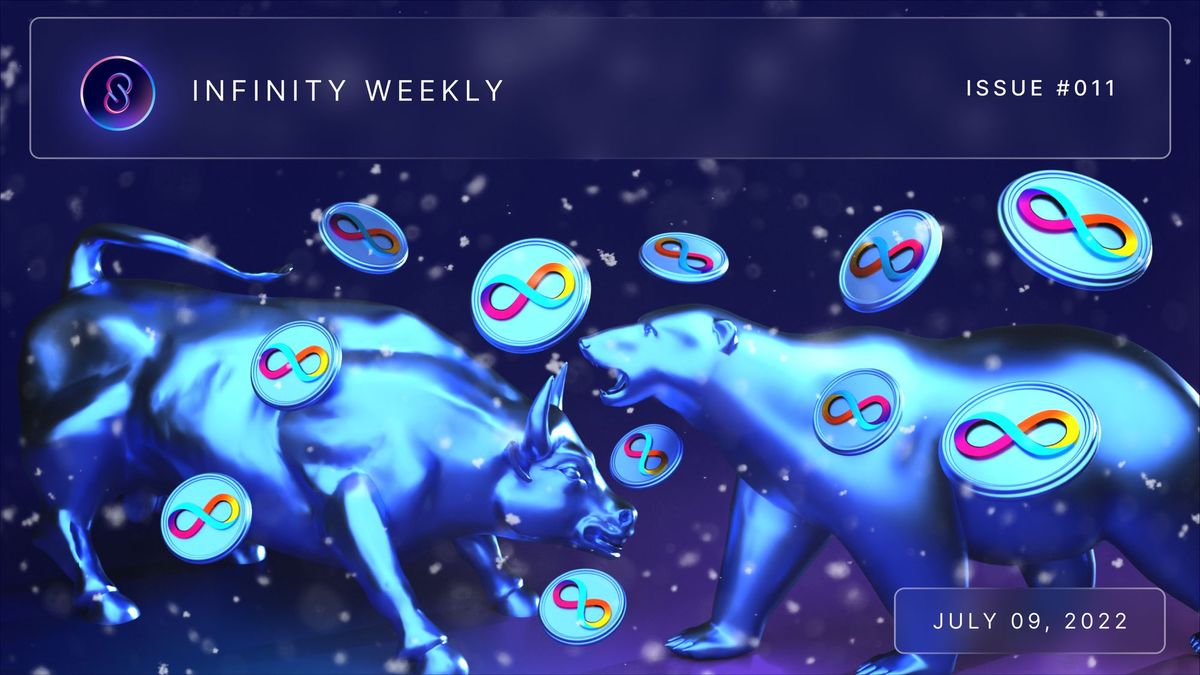 Welcome to Infinity Weekly. If this was forwarded to you, sign up here.
Out of the Woods, Maybe?
A crypto rally started recently that is turning traders Bullish. They are already calling $18k as the Bitcoin Bottom. However, a wave of liquidations & bankruptcies have curtailed any recent rallies (Celsius, Babel Finance, BlockFi, Three Arrows Capital, Voyager Digital, Vauld, etc.). ICP is comfortably sitting at around $7 and is rapidly climbing the rankings (at the time of the writing). Nevertheless, there is a growing talk of THE "R" word - a recession - in case you didn't decode the code.
---

---
What's in Today's Email?
IC Ecosystem News
This Week in Our Blog
NFT Market Snippets
Around The World
Worth Reading
Worth Listening to
By the Numbers
Crypto & Politics
Charting it out
Weekly 5 - Bookmark it!
Meme Time
Weekly Opinion Piece
---
IC Ecosystem News
♾ Real Recognize Real: CCC Protocol, a co-creation platform and NFT marketplace on the Internet Computer, won second place in the 2022 Metaverse Hackthon. The event, which was hosted by major web3 entities like DoraHacks and IPFS, was open to all web3 entities, bringing more recognition to the ICP blockchain. This makes us even prouder to be a solid partner with our great friends, and we have recognized their talent for a long time.
♾ Game of Cycles: NFTGeek, which provides NFT analytics, added a new section on their dapp which shows how many cycles are left in NFT canisters. Currently, only the EXT standard is being monitored but the team aims to include other standards as well. This is a much needed community feature as recent community discussions have revolved around a growing concern about what happens to NFTs if a project dies or rugs and canisters run out of cycles. We have had extremely fruitful discussions regarding a partnership with NFT, Canister, and Cycle Geek, so watch this space :)
♾ A Steady Progression: DFINITY devs gave the community a small sneak peek at the upcoming SNS frontend with a live testnet version. While the data is mocked, you can explore and test out the features on the demo. Two pages are well into an advanced stage, the Launch Pad, and Swap Project details. Progress seems to be zipping along rapidly, though there is still a lot of work to be done. Read more about it here.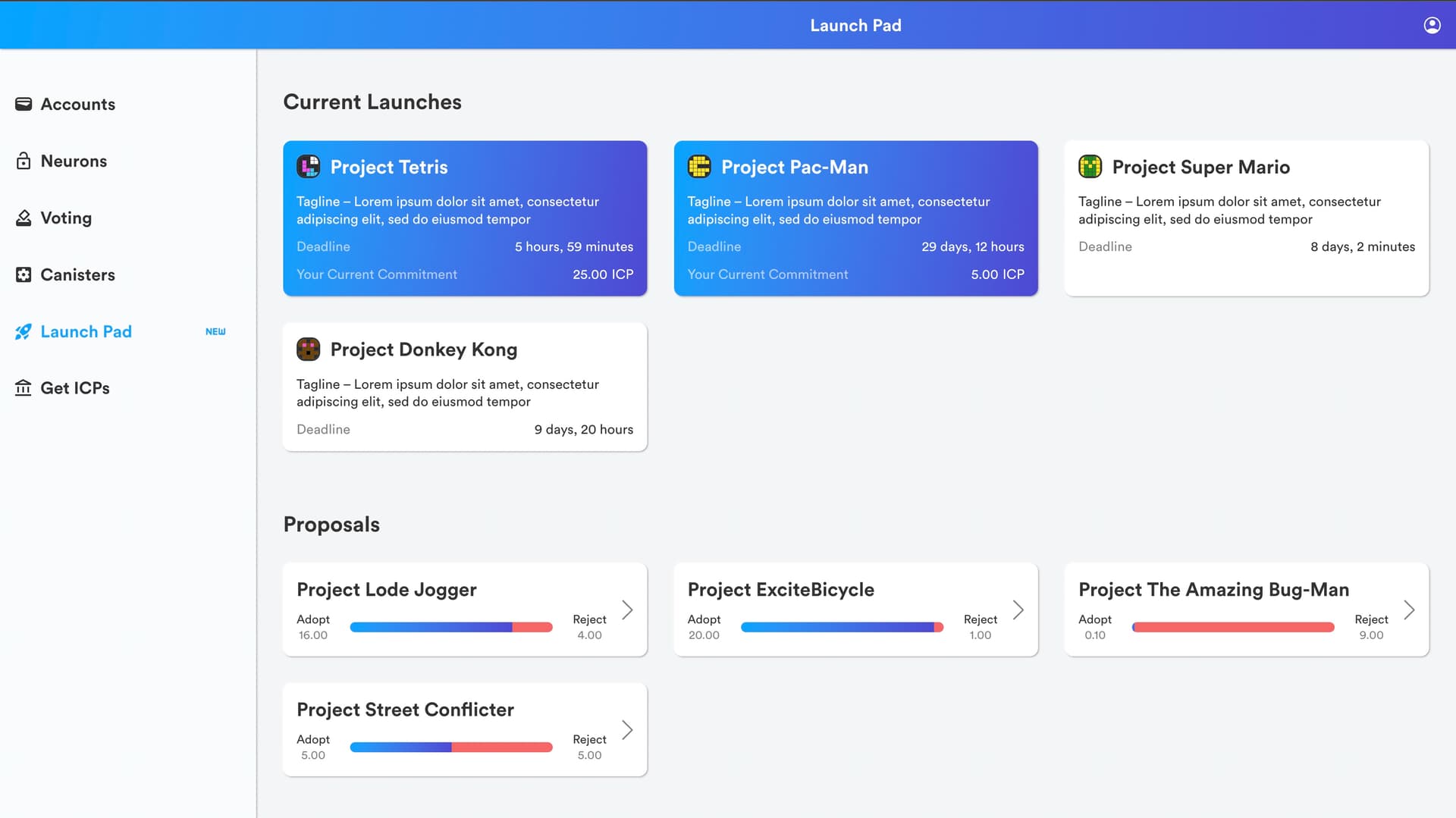 ♾ Identity is Safu: Proposal 68570 recently passed, which allows Internet Identity recovery phrases to be protected so that they can only be removed by entering them again. Demergent Labs and Identity Labs, along with members of the DFINITY Foundation, worked to implement this upgraded security feature. An explanation of why this extra measure was implemented is here:
---
This Week in Our Blog
InfinitySwap announced a major collaboration: a strategic partnership with Dmail, a web3-based dapp that combines the functions of traditional email, asset management, a digital workspace, and much more. InfinitySwap will work with Dmail on various levels, such as marketing and tech support, and important infrastructure work.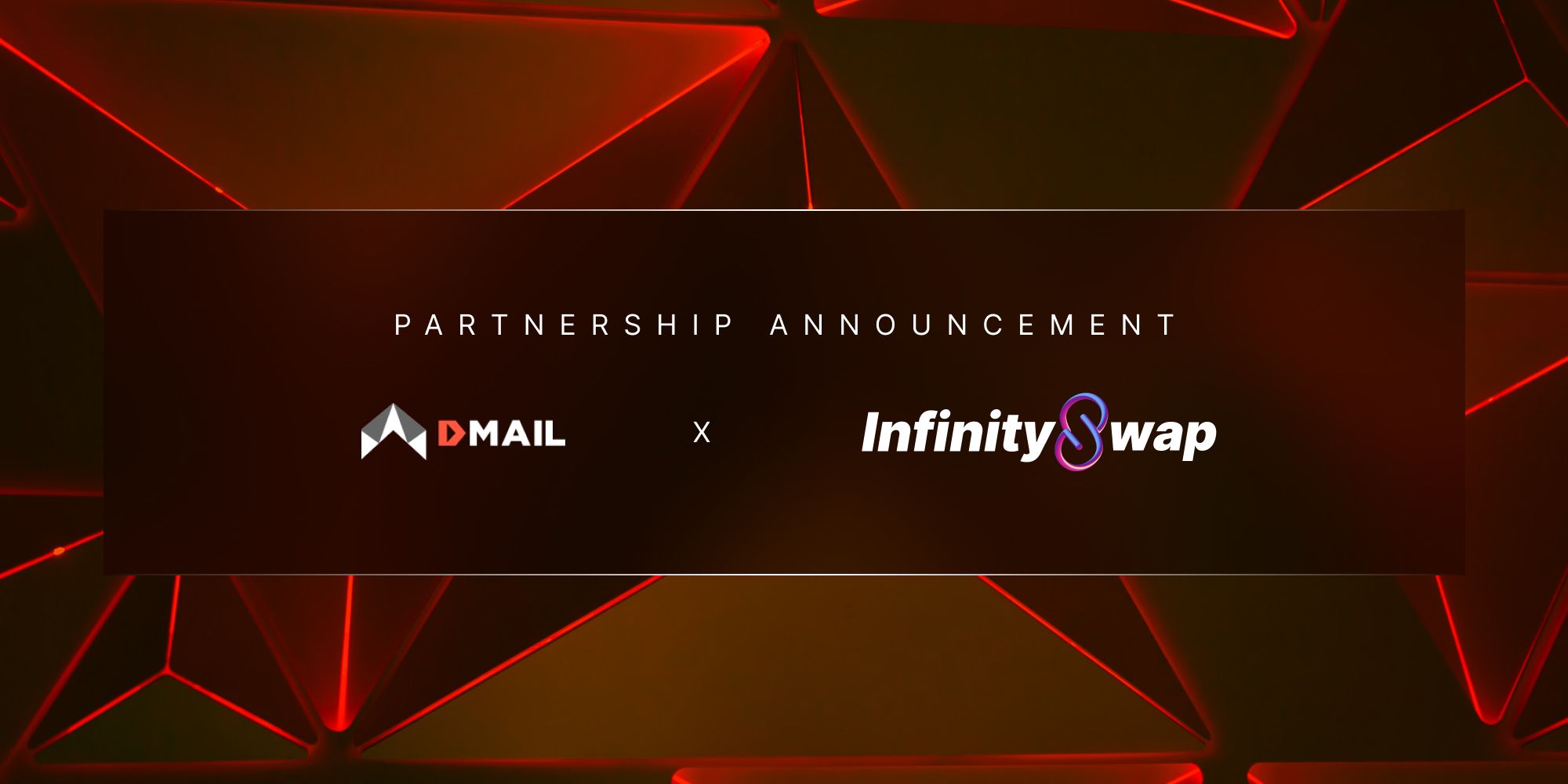 2. Stablecoins have become a crucial part of DeFi over the years, providing traders an easy-to-use fiat substitute to better calculate profitable actions. Brush up on your knowledge by reading our ultimate stablecoin guide.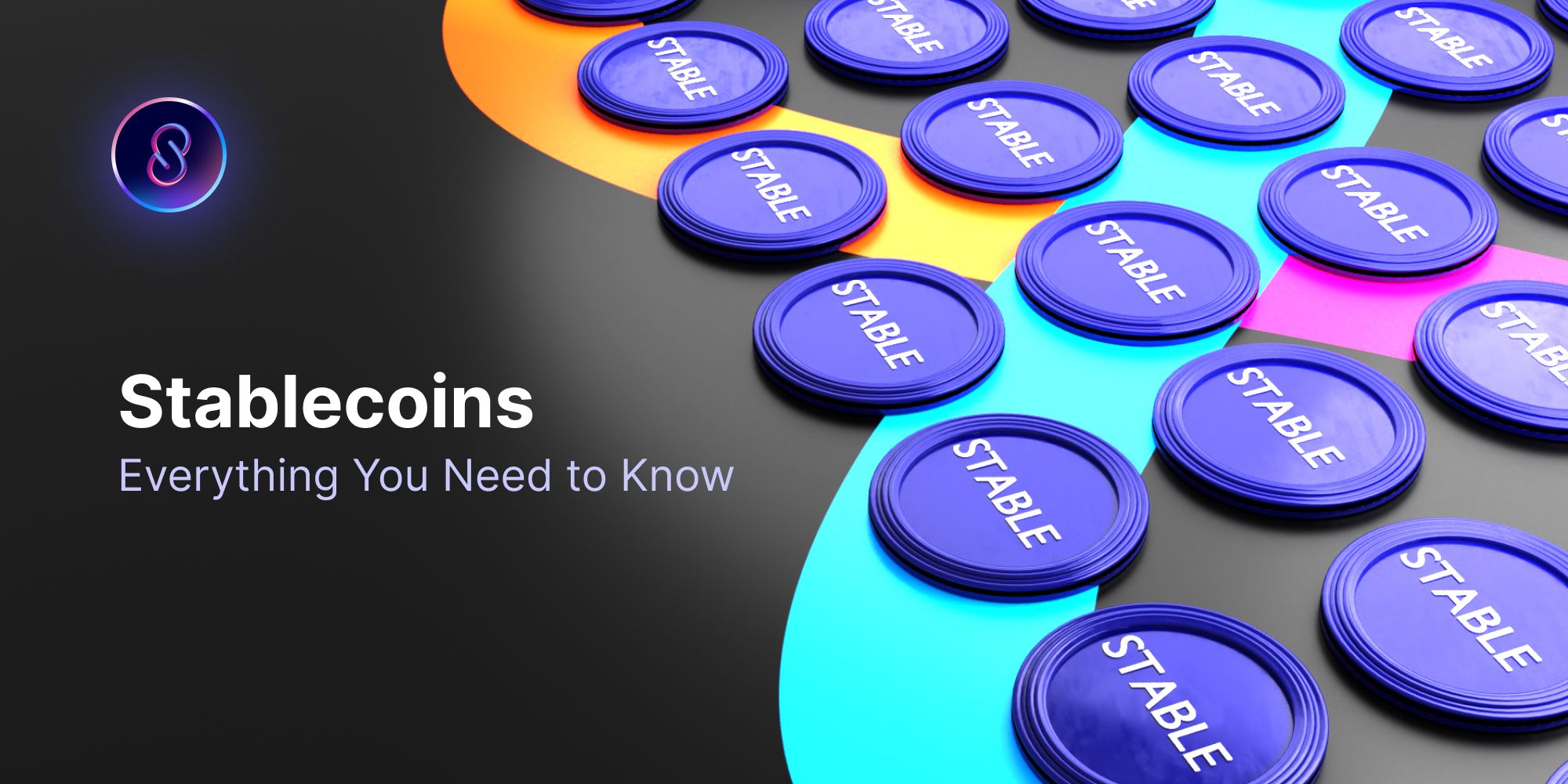 3. The markets are unpredictable in the best of times, but recent conditions have made it especially harrowing to navigate the world of cryptocurrency trading. Arm yourself with knowledge using our Fundamentals of DeFi article.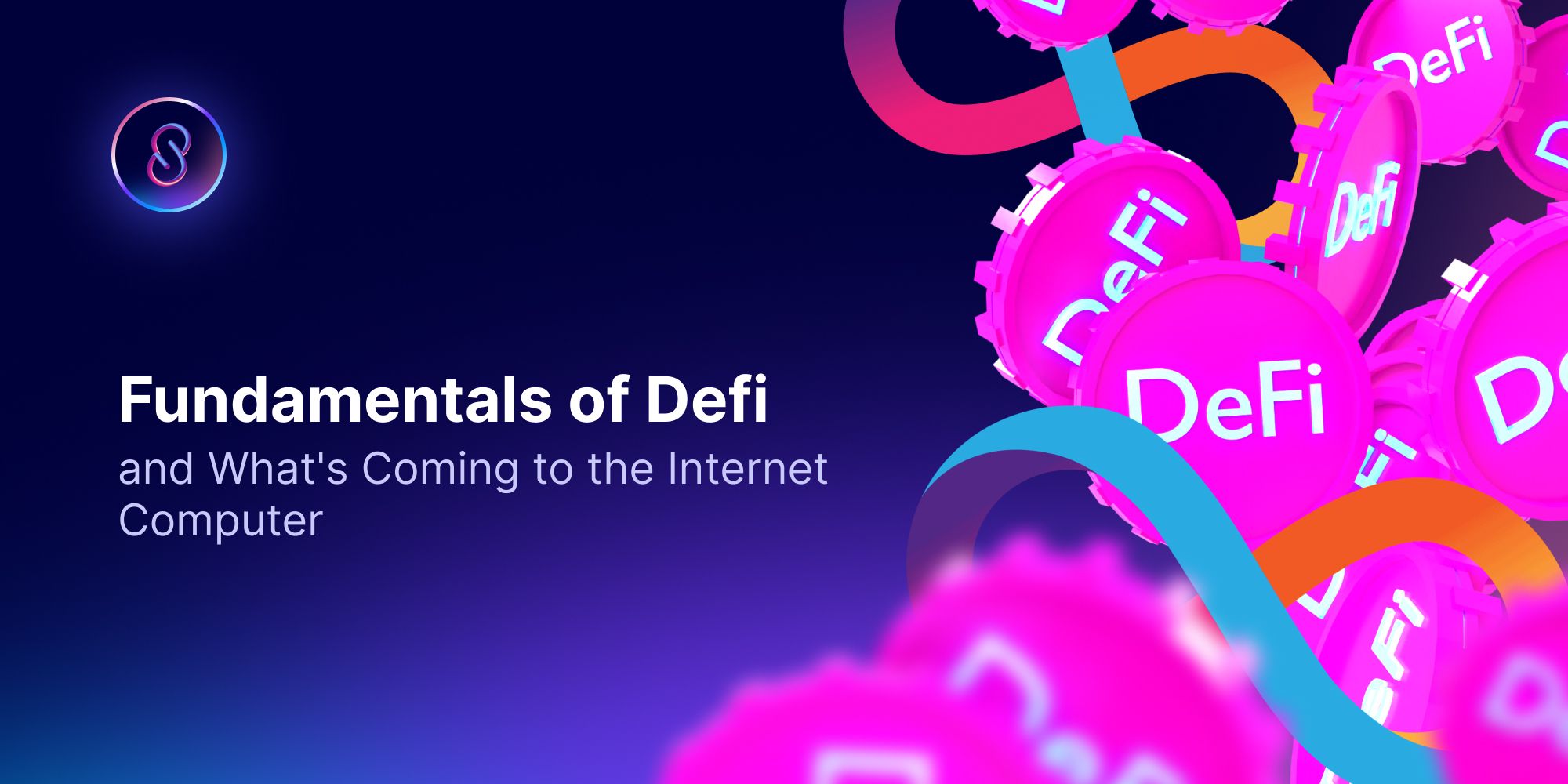 4. Our Bitfinity Wallet is seeing rapid adoption across the IC. With airdrops and other exciting news on the horizon, it's time to set up your own if you haven't already! You can set up a brand new wallet or use our how-to guide to migrate your existing wallet.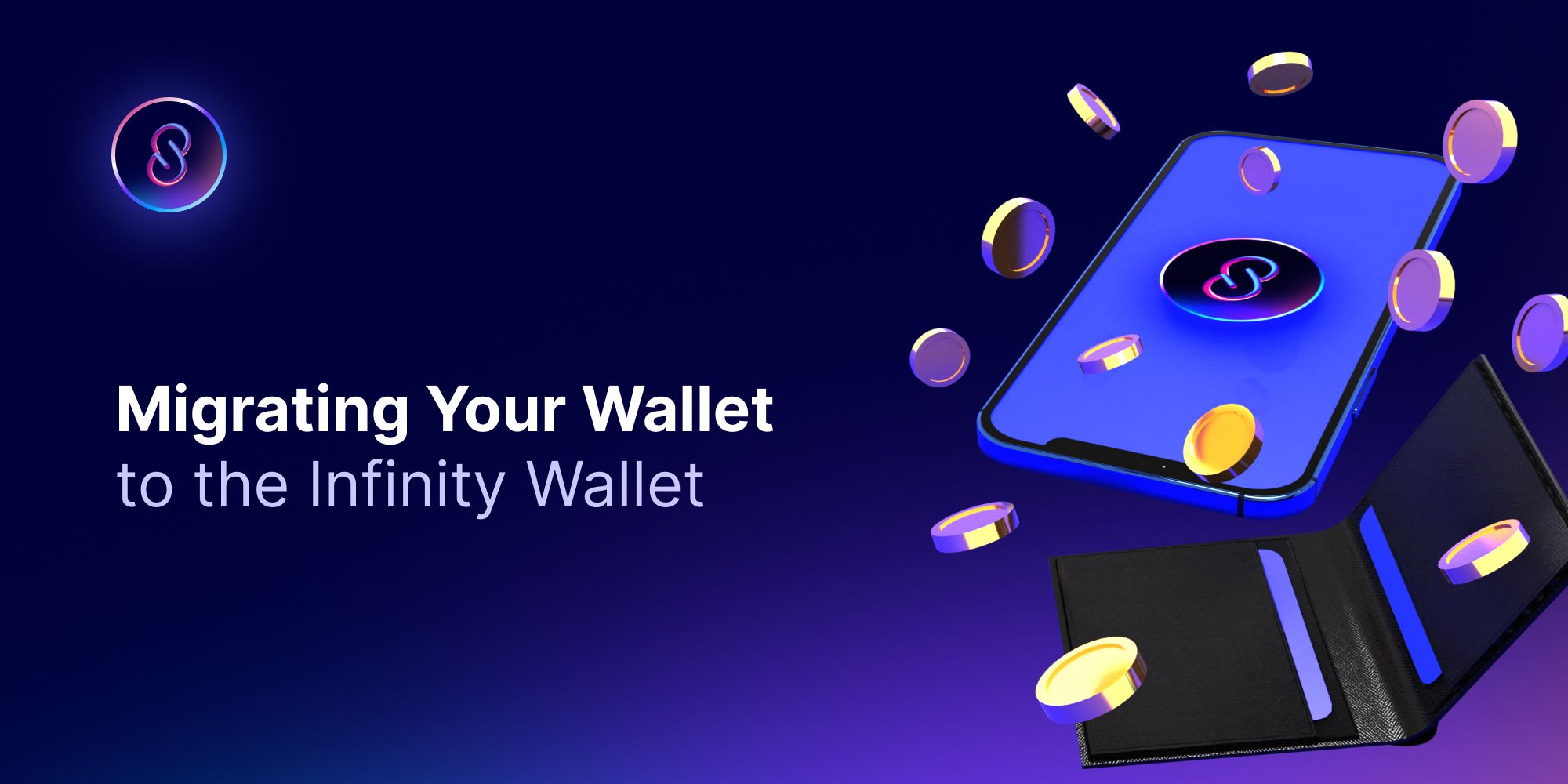 ---
NFT Market Snippets
🖌 The dSquad MVP is live! You can now mint an avatar, mint and equip accessories, and complete missions to climb your way up the leaderboard and earn rewards. The current competition runs from 9 July to 31 July. Remember that equipped accessories will gradually wear out and be burned after 100 days of use.
🖌 Diamond Hands have dropped on the CCC marketplace. 1000 of the NFTs were airdropped to the top Dfinity Gangs holders. Most of the 900 for sale were purchased during the 30-minute private sale for whitelisted wallets. The rest sold out seconds after the public sale began. Right now, the image is a placeholder for the actual NFT. After one week, holders will receive the option to reveal the actual NFT. For those who would rather sell it blindly, you will have an additional week before all of the remaining NFTs are revealed at once.
🖌 The Cubetopia Founder's Pass launches this Friday on CrowdFund NFT. There are only 200, so it is likely that all of the passes from this Supernova Hackathon winning project will be snapped up by the 300 whitelisted wallets. As is always the case on the CrowdFund NFT website, the 300 CrowdFund NFT pass holders will have a private sale before the public sale. The floor price for CrowdFund NFT passes is currently 85 ICP. The Cubetopia Founder's Passes will sell at 15 ICP each. As is the case with all CrowdFund NFT projects that reach their crowdfunding goal, the secondary market will be on Entrepot.
---
Around the World
🌡️ Defrost Mode: Eyes are on Celsius as they continue to pay off their loans in an attempt to stabilize their operations. The crypto lender, which froze user accounts to keep them from withdrawing their assets, recently paid off its Bitcoin loan to Maker Protocol in its entirety, reclaiming $453 million of collateral. They aren't out of the woods yet as they still owe hundreds of millions to AAVE and Compound.
If Celsius can fully pay off their remaining loans, they should be able to reclaim about $950 million in assets, hopefully allowing their customers to access their funds again. It may not be so simple however, as Celsius is currently facing more than just a debt issue—a former employee and investment manager Jason Stone is suing them, alleging the company of running a Ponzi scheme.
🚢 Mal Voyage: Voyager Digital, another troubled crypto lender, filed for Chapter 11 bankruptcy on July 6th, blaming the recent downward action in the crypto markets for their insolvency. The company, which froze its customers accounts to disable withdrawals, claimed in its filing that they are looking for an outside buyer or any alternative means to partially repay its customers for their cash holdings. It is unclear whether or not customer crypto holdings will be reimbursed in any way, as the company considers crypto assets to be the company's property, saying that its customers "hold unsecured claims for the value of those assets".
🇺🇸 A Team Effort: A recent memorandum submitted by the US Treasury—in consultation with the Secretary of State and Secretary of Commerce—, calls on American president Joe Biden to work with G7 and other international partners to set concrete regulations on cryptocurrency. The pressure is on to develop global standards, specifically regarding CBDCs (central bank digital currencies), as well as safeguards to protect consumers and businesses from crypto volatility.
🇷🇺 Ruble Rumble: Russia's largest bank, Sberbank, launched its own blockchain and executed its first digital asset transaction on July 9th. This comes a few months after Sberbank received a DFAs (Digital Financial Assets) license from the government, allowing it to utilize smart contracts and blockchain technology to trade and manage digital assets like cryptocurrency. It is the second major Russian company to become licensed, the first being Atomize, a tokenization startup by mining and smelting giant Nornickel.
---
Worth Reading:
---
Worth Listening to:
---
By the Numbers:
484,286,410 ICP
Total ICP minted (as of 4 pm EST, July 9 ,2022 - icscan)
1, 387, 752 ICP
Total NFT Trading Volume (as of 4 pm EST , July 9 2022 - nftgeek)

$167 Million
Bitcoin Miner Core Scientific Sold Over 7K Bitcoins for About $167M in June (According to CoinDesk)
$100 Million
MakerDAO Members Vote On $100M DAI Vault for Bank (According to Defiant)
---
Crypto & Politics
---
Charting It Out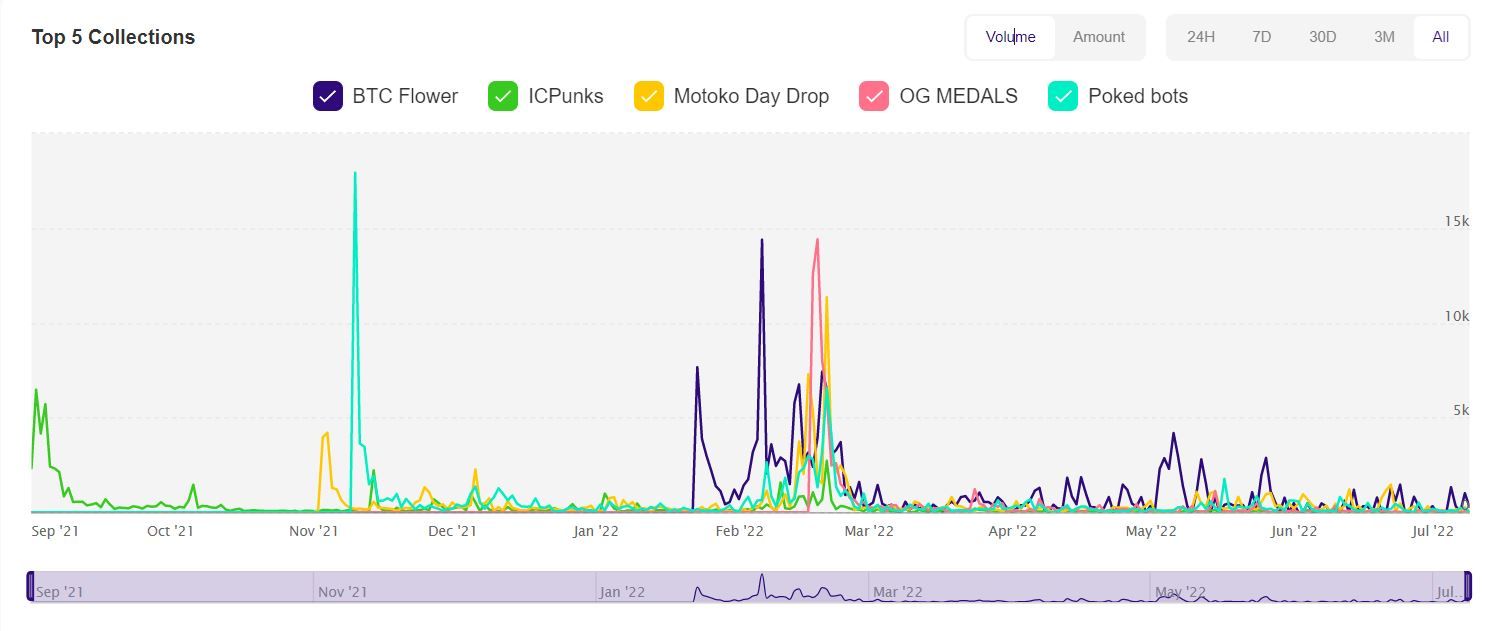 ---
Weekly 5 - Bookmark it !
---
Meme Time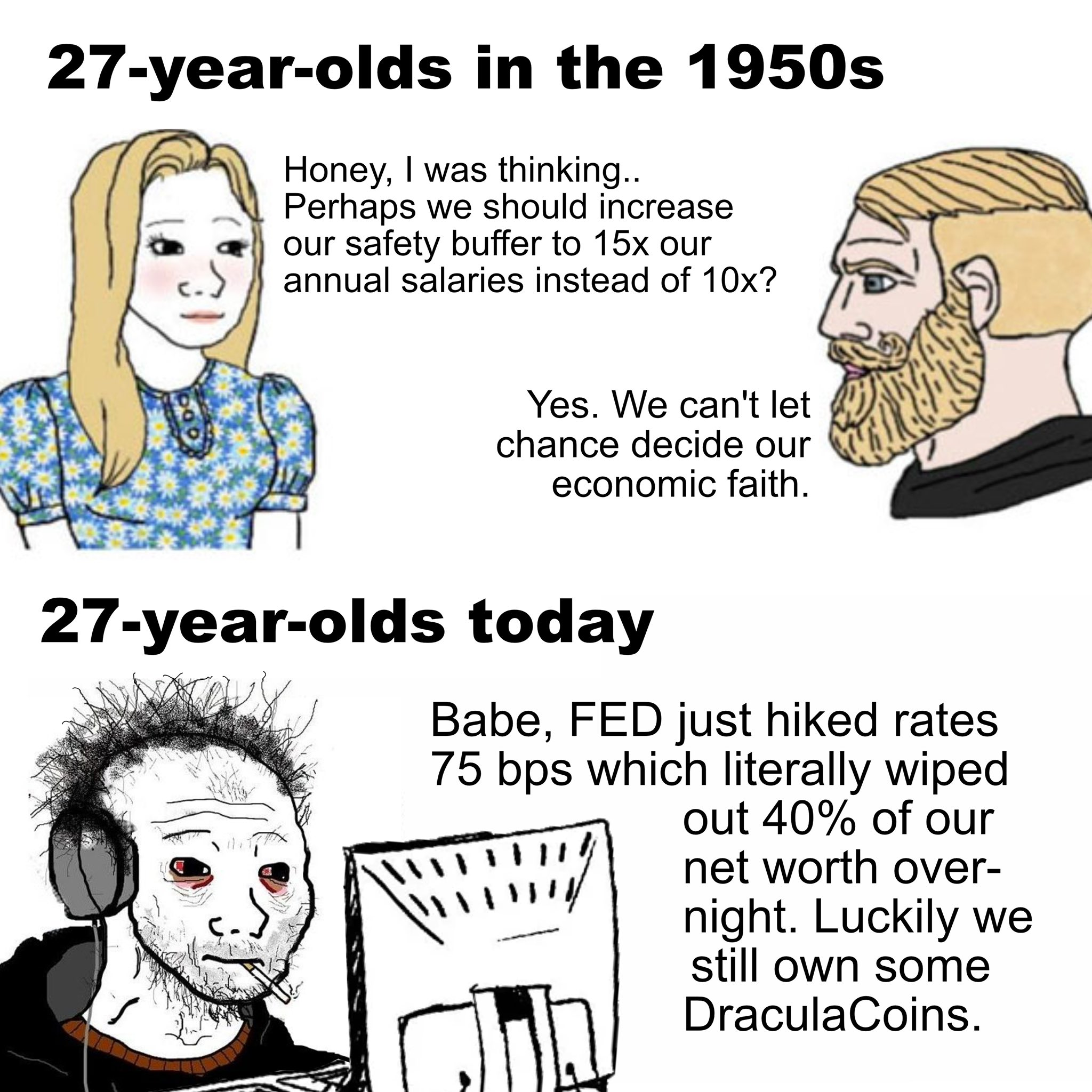 ---
Weekly Opinion Piece: InfinitySwap Editor
Status Report
Here at InfinitySwap we are making great progress through both our developer and marketing division. We were recently awarded two further grants on top of our initial ones from DFINITY. One is for our incredible work on tokenization, and another is for our newly established marketing campaign.
Today I want to update you on our community outreach efforts. Next week, we will update you on technical accomplishments and development.
Since our establishment only two months ago as a marketing division, we have established a popular website with over 3700 subscribers! Thank you! What's more, we have an astonishing opening rate on these newsletters of around 60-80% on average, which is truly phenomenal engagement.
We have been producing around 3-4 weekly articles with what we believe is informative and educational content relevant to the wider Defi and Internet Computer space. We ensure we cross-post on the Internet Computer Review and our Medium account for maximum outreach, as well as support web3 on the Internet Computer by publishing all of our articles on the burgeoning Nuance platform.
Our partnerships are growing weekly and already include major players such as Toniq Labs, Dmail, Ceto, Gigaverse, Plethora, and CCC so far, with many in the pipeline to follow. Our wallet will soon be integrated into all major NFT marketplaces on the IC and we will continue to form collaborations in order to build a stronger IC ecosystem, so please reach out to daniel@infinityswap.one if interested.
We have seen a substantial adoption of our wallet by the community, with thousands downloaded since our PR campaign launched. We expect exponential adoption in the coming weeks and months ahead when news of our collaborations with several top projects is announced. We will be giving further details in an upcoming article, so please stay tuned.
Our social media growth on Twitter has skyrocketed from 13.2k to 19.5k followers in a bear market within 2 months, and we have improved our other social media metrics considerably too, including our DSCVR, Telegram, and Discord groups. You will want to join all of these groups for increased chances of impending drops and to ensure you stay up to date with the latest news.
We want to thank the DFINITY foundation, along with Dfinity Community and all of our readers for your support and engagement. If we can grow and create such engagement during an economic downturn, imagine what will happen when the macro-economic environment improves and we enter into a bull market and we have all of our products and services primed and built.
We are just getting started!
Connect with InfinitySwap
Twitter | Website | Telegram | Discord | Github
---

---
*Disclaimer: Note that cryptocurrencies can be volatile and speculation should not be construed as financial advice in any capacity. All opinions of the author are their own and do not necessarily reflect the opinions or position of InfinitySwap or its staff.
---