InfinitySwap News
Infinity Weekly: DeFi Will Power the Next Bull Market
Issue 10 of Infinity Weekly, the InfinitySwap newsletter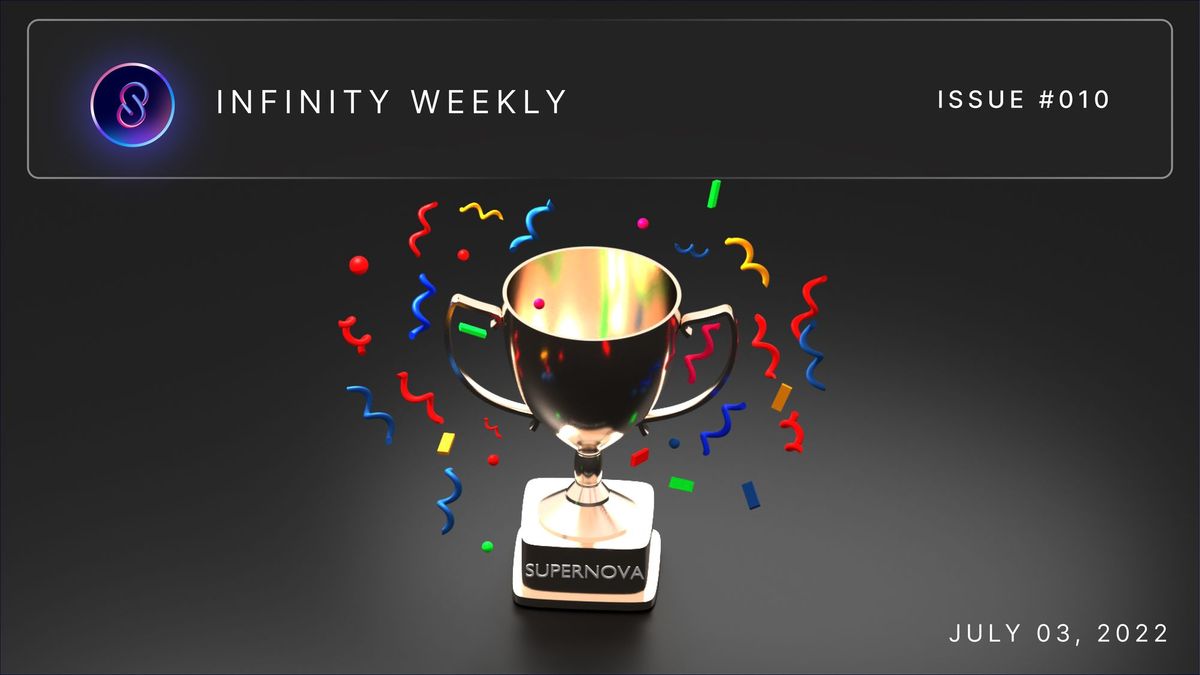 Welcome to Infinity Weekly. If this was forwarded to you, sign up here.
Over-leveraged
That's one of the reasons why Terra's Luna went into a death spiral, and now 3AC has defaulted on its $650 Million estimated loans. At its peak, 3AC's assets under management were over $18 billion.  
Why is this Important?
Since Defi is just starting and still in the initial phase for the Internet Computer Blockchain, the Crypto winter should be mild compared to other well-known parts of the Crypto ecosystem.  
---

What's in Today's Email?
IC Ecosystem News
This Week in Our Blog
NFT Market Snippets
Around The World
Worth Reading
By the Numbers
Charting it out
Crypto and Regulation talks
Meme Time
Weekly Opinion Piece
---
IC Ecosystem News

♾ Truth and Consequences: The DFINITY Foundation filed a lawsuit against multiple parties on June 28th for defamation and unfair business and trade practices. Among those named in the lawsuit are The New York Times/Times reporters, Arkham Intelligence employees, and other agents who perpetuated a false narrative about the Internet Computer network through unsubstantiated claims. The lawsuit results from some explosive revelations uncovered by CryptoLeaks, including video acknowledgment that Arkham Intelligence was paid to create a damaging report regarding ICP. Read details of the lawsuit here.
♾ Shining Stars: Supernova, the first global DFINITY hackathon, has come to an end! Over 400 projects were submitted, competing for a total prize pool worth over $6 million. 42 finalists presented their projects on Demo Day, and five winners were chosen from each of the six different categories. Two projects, Cubetopia (GameFi category) and Spinner Cash (Asynchronous DeFi) were chosen as co-Grand Champions, netting them the grand prize.
The event isn't completely over. You can show your support for Supernova entrants that didn't place by placing a Community Vote for them. You can cast your vote on the Supernova DSCVR portal until July 10th. An added incentive: you could win a 3D Motoko NFT just by voting!
♾ NNS à la mode: Continued improvements are being made to the NNS UI/UX to better accommodate the community. The latest version of the NNS includes visual changes to cards, shadows, menus, etc., but the most significant upgrade is the ability to choose between light and dark modes.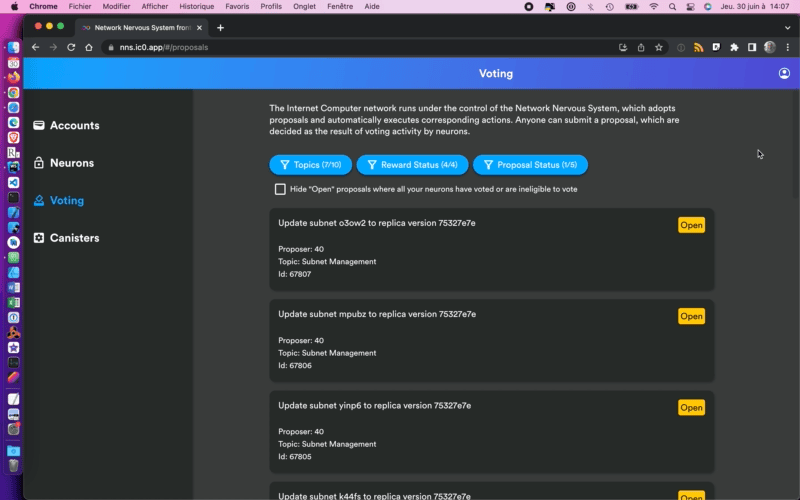 ♾ Showing Off: Taggr, a fully on-chain dapp that combines blogging with social networking elements, implements a gallery feature for photos. The dapp has an engagement process that gamifies interactions, meaning users can get paid for their content. This expanded image gallery feature implies that artists and photographers (or dedicated bloggers) can more easily earn ICP on Taggr for sharing their work.
---
This Week in Our Blog

InfinitySwap partners with C3Protocol (also known as CCC), an NFT marketplace that has a unique, collaborative canvas feature that allows different people to work on an NFT piece together. They have seen steady growth over the months, and we are pleased to announce a relationship with them that is sure to benefit the entire Internet Computer ecosystem.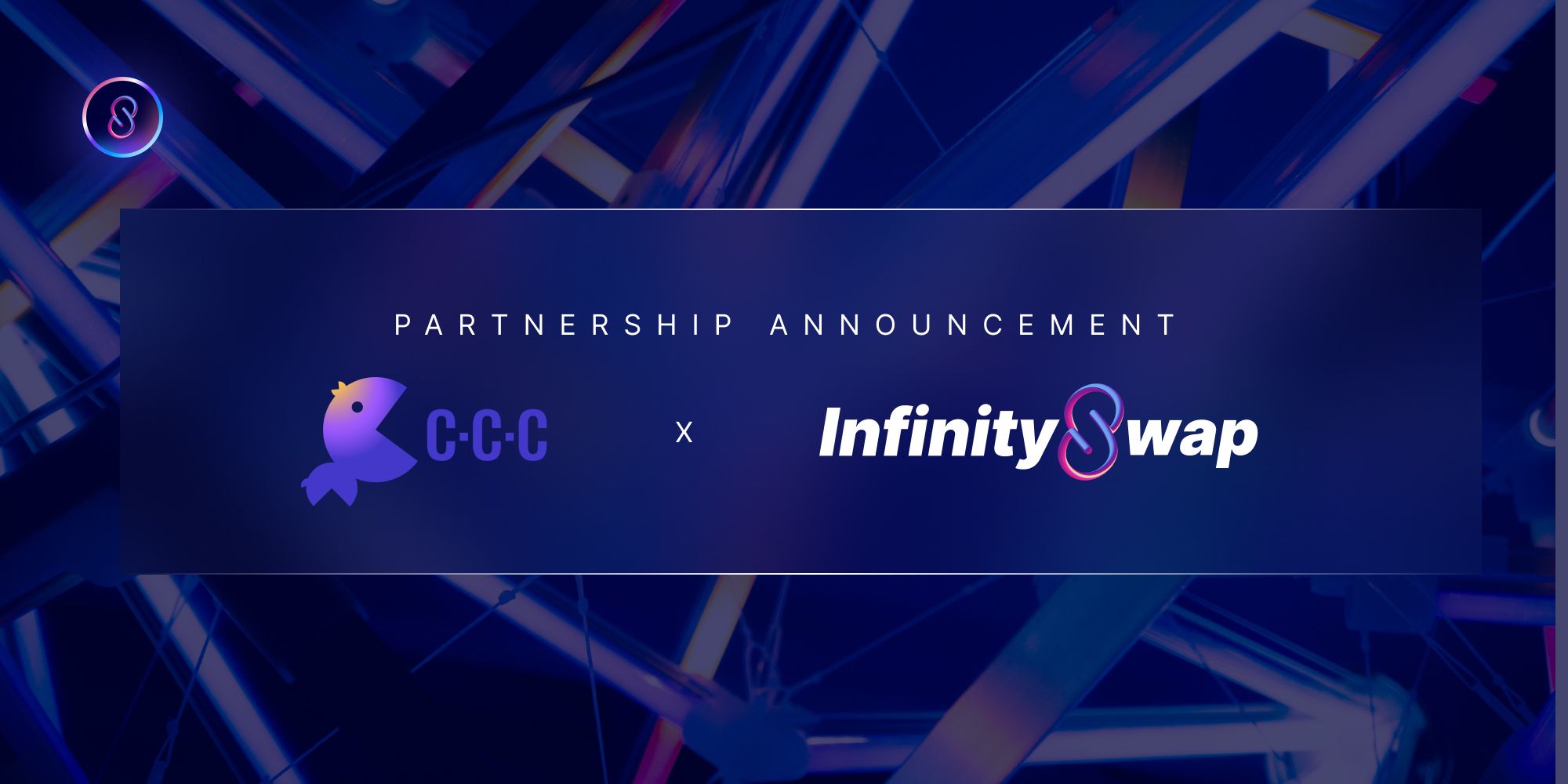 Another major announcement: Toniq Labs and InfinitySwap's strategic partnership will include collaborations on multiple levels. Toniq is best known for Entrepot, the largest NFT marketplace on the Internet Computer.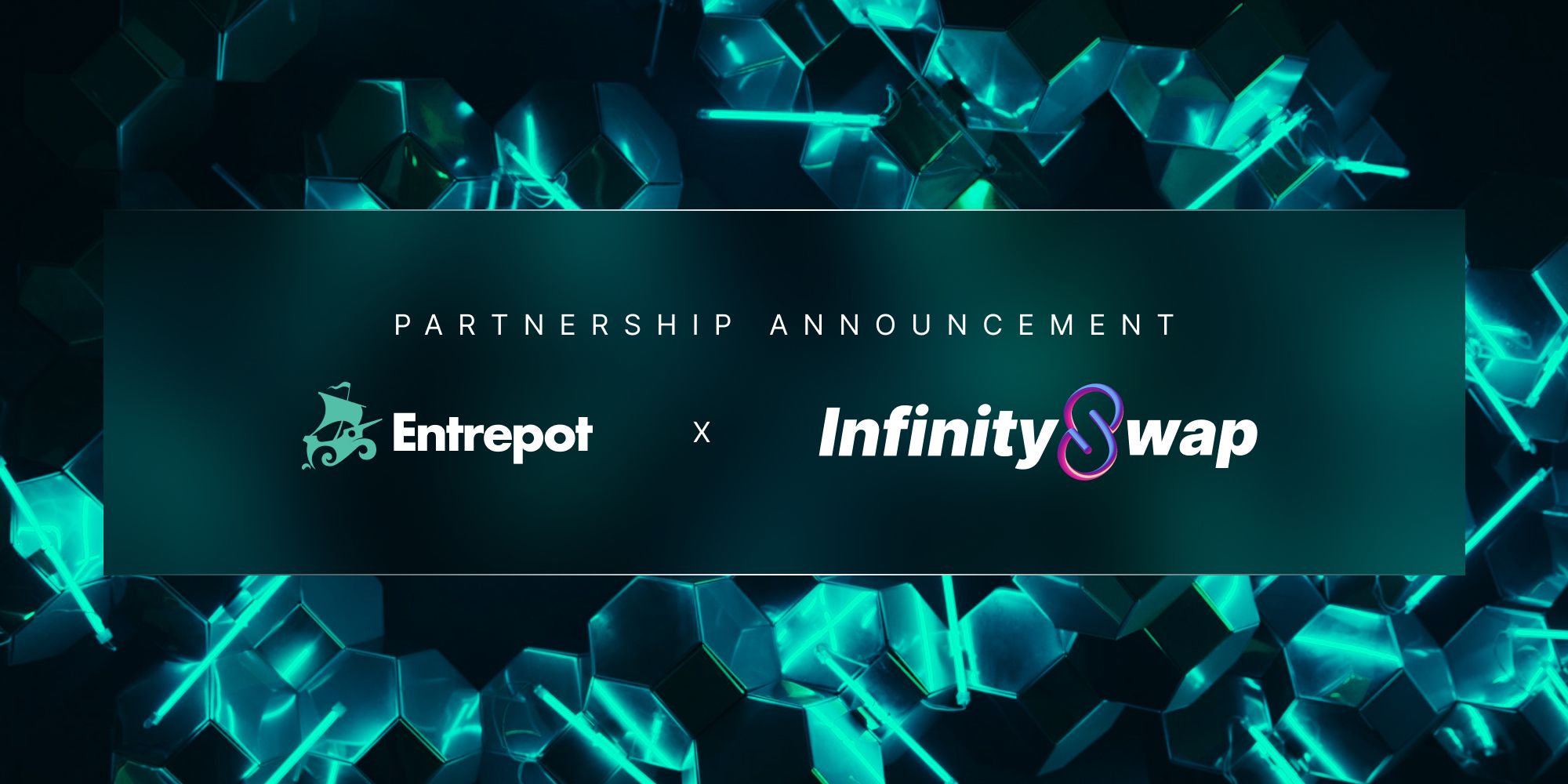 Learn more about InfinitySwap's Enhanced CDK (Canister Development Kit) for Rust canisters, which is available for all developers in the IC community. InfinitySwap's mission goes beyond simply creating a world-class DEX, but also to help strengthen the ecosystem and empower other developers.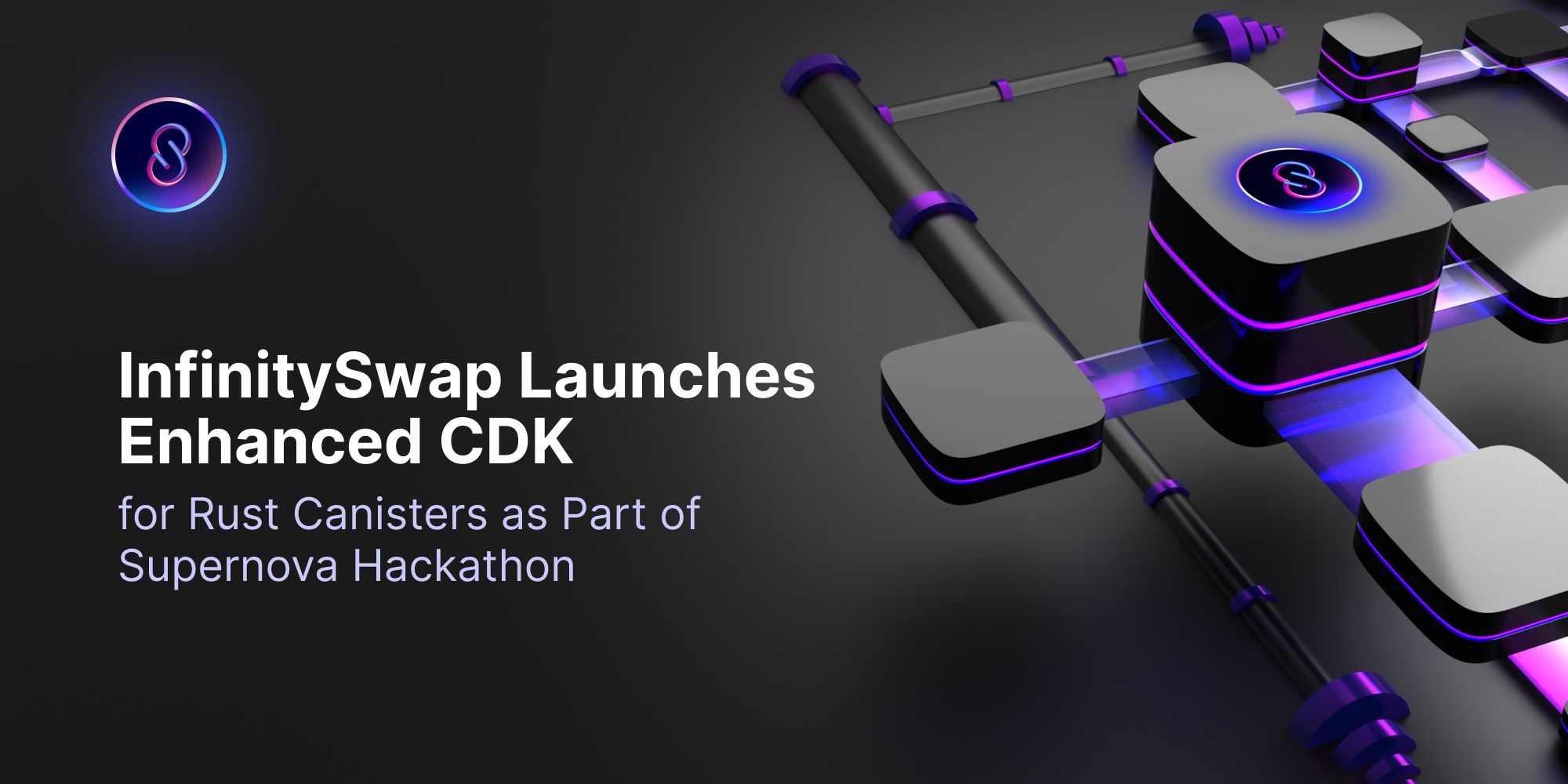 ---
NFT Market Snippets
🎨 The results are in from the Supernova Hackathon, and the winning project among metaverse and NFT entries is dSquad! The talented team has put together an attractive and easy-to-navigate website. There is already a leaderboard for users who are completing missions and wearing accessories, as well as a minter for new accessories. We look forward to seeing what the future holds for this hackathon-winning NFT project.
🎨 Supernova also highlighted how many talented devs are working on GameFi projects. Cubetopia was one of the two hackathon grand champions with their project that seems to evoke popular games like Minecraft or Roblox while being 100% on-chain. Eimolad took second place in the GameFi category. Right now, they have two NFT collections (Weapons and Dwarf Elders) and have also released staking capabilities. This doesn't include GameFi projects like ICmojis that didn't enter the hackathon but currently has one functional game (ICmoji Origins) and two NFT collections (ICmojis and Legends).
🎨 The Internet Computer also has its second AI art project. ICPics (EthnICPics) launched 2000 culturally-oriented AI artworks back in January and is still working on a couple of airdrop collections for holders. Now LuMari has launched a 1000 NFT collection of AI artworks focused on the artist Salvador Dali.
🎨 If you haven't voted for the community choice award from the hackathon, check it out on DSCVR. You will have to join the portal, but it does give you a shot at one of the elusive new Motoko Mech NFTs that are being airdropped in the coming weeks, making this newsworthy for NFT enthusiasts. You don't necessarily have to vote for an NFT project. Don't forget that we submitted our InfinitySwap Canister SDK.
---
Around the World

😷 Contagion Continues: The fallout from May's LUNA/UST collapse continues as 3AC (Three Arrows Capital) files for Chapter 15 bankruptcy and the physical location of co-founders Zhu Su and Kyle Davies remains a mystery. Voyager Digital, a major crypto broker that lent over $670 million to 3AC, has paused all activity on their platform, including withdrawals. Voyager joins Celsius, Babel, CoinFlex, and Finblox in CeFi platforms that had exposure to 3AC and have now severely curtailed customer action, locking funds and causing frustration and growing concern.
👮 For Your Protection: The EU inked an unprecedented landmark law to regulate crypto assets on Thursday, June 30th, citing volatility and consumer protection as a key reason why more government oversight is necessary for the "Wild West" of crypto assets. Soon, crypto-related companies will need government-approved licenses and implement certain customer safeguards in order to operate within the EU. The law will need to be officially rubber-stamped by the European Parliament and EU states to become law but is expected to pass.
🌊 We Wanted Beaches, not Breaches: OpenSea users found themselves subject to unwanted decentralization of their emails due to a major data breach this week. OpenSea, which is the largest NFT marketplace in the world, utilizes the services of Customer.io, an email management platform. It seems that a Customer.io employee leaked the list of email addresses to an outside party, leaving thousands vulnerable to attacks like phishing attempts. Law enforcement has been contacted, and an investigation is in progress.
⚖️ A Gray Area: Grayscale Investments, the world's largest digital currency asset manager, filed a lawsuit against the US SEC within hours of the SEC's decision to reject Grayscale's proposal to convert its Bitcoin trust into a spot-based ETF. This lawsuit makes good on CEO Michael Sonnenshein's declaration in March that Grayscale would be pursuing legal action under the Administrative Procedure Act if the ETF application was rejected.
⁉️ What?: Watchdog group Tech Inquiry obtained a copy of the three-year contract that Coinbase signed with the US Department of Homeland Security in exchange for $1.27 million. The document reveals unsettling details of the deal, which will provide ICE (US Immigration and Customs Enforcement) with various sensitive information about Coinbase users, including "historical geo-tracking data". Coinbase is no stranger to government deals, in the past having sold licenses of their analytics software to the U.S. Secret Service as well as signing smaller contracts with ICE.
---
Worth Reading
---
By the Numbers
$3.4 Billion
Hit that MicroStrategy took because of the Bitcoin price crash, according to Bloomberg
$2 billion
Goldman Sachs is trying to raise to buy Celsius distressed Assets at a steep discount if Celsius goes bankrupt.
$250 million
That's what Morgan Creek Is Trying to raise to  buy a majority stake in BlockFi, in response to FTX's bailout.  
$670 million
Crypto hedge fund Three Arrows Capital had failed to pay a loan of $350 million in the U.S. dollar-pegged stablecoin, USDC, and another 15,250 bitcoin.
---
Charting it out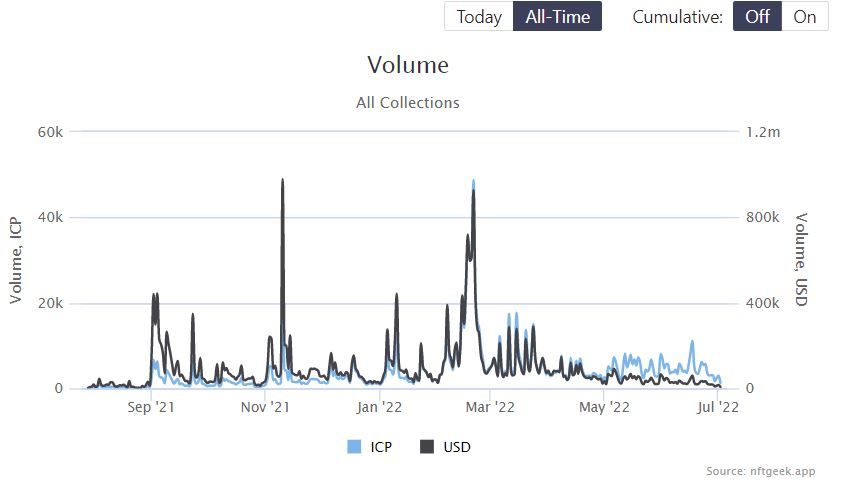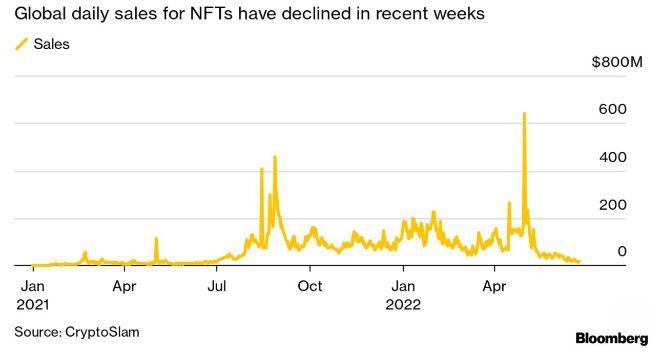 ---
Crypto and Regulation
---
Meme of the Week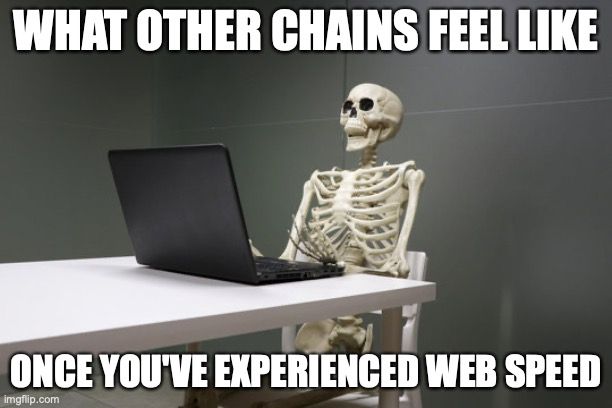 ---
A Matter of Opinion: Arthur Falls, Original IC OG
The beauty of crypto winter is it offers a moment to pause, identify what's working and what's not working, and prepare for the next bull run.
While NFTs captured the headlines, the true driver of the last runup was the growing maturity of DeFi. The prevalence of yield farming provided a mechanism for leveraging value and bringing efficiency to crypto token markets.
There was an issue, though. Opaque terminology - Automated Market Makers, Liquidity Provider Tokens, Collateralized Loans, Total Value Locked, Liquidity Mining, Yield Farming, etc. - served to confuse the retail investor. Their ability to take advantage of these schemes was limited due to the cognitive work required to understand them and weigh the accompanying risk. The next bull run will also be driven by DeFi. This time an increase in composability and usability will be the catalyst.
The Supernova hackathon has featured a range of customer-facing applications ripe for DeFi integration. These run the gambit from SocialFi to GameFi. Over the next 24 months, they will serve as an onramp and source of education for a new crop of users. Through Chain-Key cryptography, wallets like InfinitySwap, Stoic, and Plug will occupy a horizontal with the potential to offer the experience of DeFi and integrated value networks to these new users.
Competition between these wallets and DeFi service providers will occur in the realms of usability and feature set. From this confluence of user-friendly applications, multi-chain integration, and DeFi-enabled wallet competition will emerge an ecosystem of products able to bring the casual user into the DeFi ecosystem, capturing the value that was left on the table last time around.
We are already seeing this outside of the Internet Computer ecosystem, but what emerges from inside it will be truly transformative.
---
Connect with InfinitySwap
Twitter | Website | Telegram | Discord | Github
---

---
*Disclaimer: Note that cryptocurrencies can be volatile, and speculation should not be construed as financial advice in any capacity. All opinions of the author are their own and do not necessarily reflect the opinions or position of InfinitySwap or its staff.
---
And Lastly, and Most Importantly, If you missed the upcoming Sneak Peek Video for Infinity Gems in the last newsletter.....Here you go :