Guest Post
Fun, Competitions, and Games with Tons of Giveaways - Are you Ready for Boxxxed Animals?
They label themselves as the fun community, not for the faint-hearted. Bad dad jokes, provocative GIFs, or bullying the degens when losing games are just some of the everyday things happening in their Discord. Nevertheless, they offer an innovative project that the market has not seen before.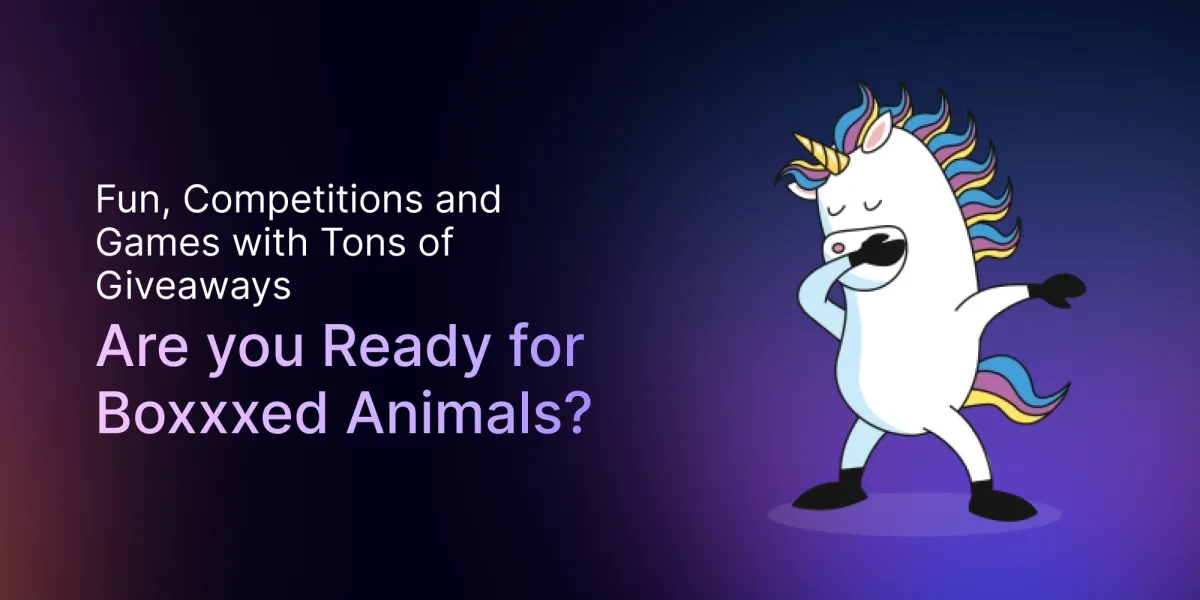 *Note that this is a guest post from the team at Boxxxed Animals
They label themselves as a fun community, not for the faint-hearted. Bad dad jokes, provocative GIFS, and competing for NFT's are just some of the things that happen in their Discord. Nevertheless, they offer an innovative project that the market has not seen before.

Boxxxed Animals are 6,969 animals detained in boxxxes in search of passing the custody to new owners. Owners are then in control of what happens next.

The stars on the boxxxes are used as a commodity in exchange for events, features, and other not yet revealed utilities. It's also hinted that the animals will try to convince you to unboxxx them at some point.

Original Idea, Concept, and Artwork
We've seen all kinds of animal projects in the NFT space so far, yet Boxxxed Animals seem different. Besides their cute pill-shaped look, the diversity of 14 different animals gives you a ton of variety to quickly find one or more favorite animals.
Whether you go for cuteness, rarity, breeding purpose, or something else - don't forget to pay attention to the boxxxes as they arrive with different amounts of stars on them (most come without). Who knows if people value stars or rarity the most - it's a twofold option strategy.  
ℹ️ Distribution of Stars
★★★★★ 6
★★★★⚝ 69
★★★⚝⚝ 169
★★⚝⚝⚝ 269
★⚝⚝⚝⚝ 369
⚝⚝⚝⚝⚝ 6,087
One thing is for sure: Everything about this project is original! You don't know what to expect from the idea, artwork, and concept.
Have Fun, Compete, Enjoy Life, and Make New Friends
The other part of the project is all about community and, again, with a new approach that stands out!
The Theme is Humor
The center seems to be focused on having fun. You experience this immediately as you arrive in Discord, and everybody mocks you for your new rank (you'll understand it when you see it).

They have also prepared tons of commands with both funny and, let's say, provocative GIFs, and their own original jokes, and stuff in the same category. Just take a look at the video below to get a hint of their style of humor:
Competitive Environment
It's no secret that they encourage members to compete and play games. You'll see the usual Poker Tournaments, quizzes, etc., but they also created some games of their own - alone mentioning the name of one of them will get this article banned!

You Win Some; You Lose some, as they say - but while wins give you glory, defeats make you the victim of teasing - not in a bad way, though 😂
Are you looking for a place where you can have a good time, share bad dad jokes, play games, compete and win great prizes, or just hang out with like-minded friends who love talking about crypto and NFTs? Then you don't have to search anymore - Boxxxed Animals have got you covered!
The genius part of the games is they involve XP. These are internal points members earn by being active or winning games. As you gain more XP, you increase in rank.

Rank is important as a higher rank increases your chances of winning one of the many giveaways they host.
More than +500 Giveaways
It's much more fun to compete if there is something you can win -besides the honor, of course. So Boxxxed Animals went to the market, bought hundreds of NFTs, and partnered with other projects in the ICP ecosystem.

Among the Prize Pool, you can, among other things, find:
🎁
Cubetopia, DSA, Canisters, Shinjuku High, Mod Club, Flowers, Domains, GNight Punks, Overdrive, Monkey Infinity, Wizards and many more...
Thousands of $ICP are provided upfront for the launch, and for a while, everybody can win in the daily giveaways - but after mint, this is exclusively for holders. NFTs range up to a max. of 69 $ICP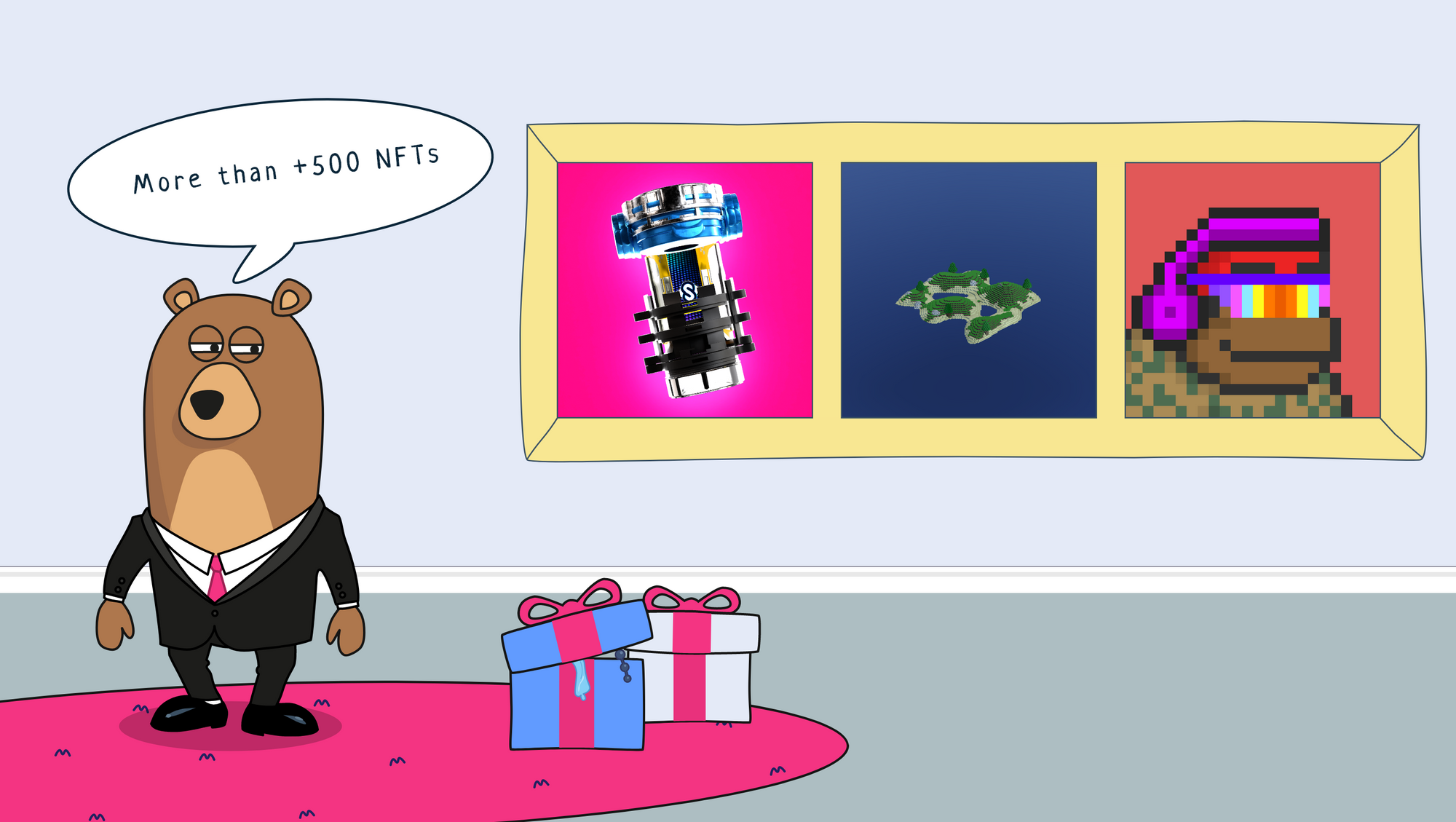 Remember the importance of ranks? Boxxxed Animals created their own giveaway bot that chooses one finalist daily from each of its 12 ranks. The bot then picks a random NFT in the Prize Pool and chooses one of the finalists as the winner.

Want to increase your chances of winning? Rank up, as fewer are in the higher levels, and thereby you compete with less to be among the finalists. You do this by being active in the community and winning some of the many games they host. Maybe this is one of the reasons they are one of the most active communities in ICP.
Conclusion
The mint is scheduled for sometime in May with a 1.69 $ICP price tag. However, you can hunt one of their whitelists and get a discount of 0.69 $ICP (only 690 whitelists available).

Join the Boxxxed Animals Discord to win both whitelists and the daily NFT giveaway - but also because you want to laugh and hang out with like-minded people.

Connect with Bitfinity Network
Bitfinity Wallet |Bitfinity Network | Twitter | Website | Telegram | Discord | Github