BitfinityWeekly: Demand for the Rebrand
Welcome to Issue #51 of Bitfinity Weekly for our #BITFINIANS community.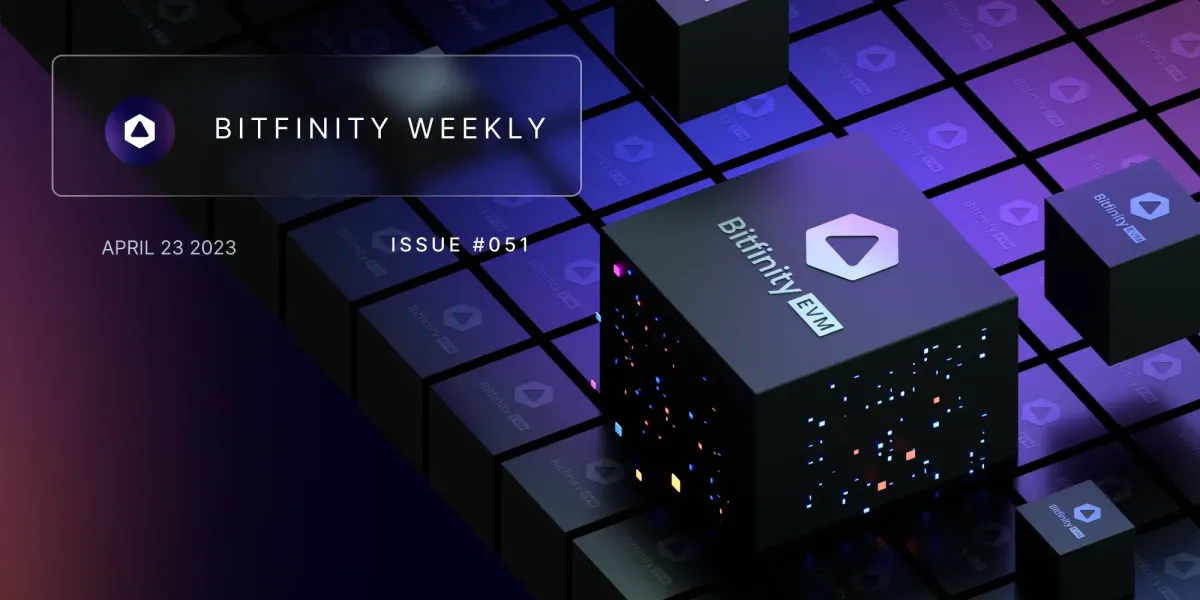 Welcome to Issue #51 of Bitfinity Weekly for our #BITFINIANS community. If this newsletter was forwarded to you, sign up here.
What's in Today's Email?
IC Ecosystem News
This Week in our Blog
NFT Market Bytes
Around the Web
Tweet of the Week
Video of the Week
Meme Time
A Matter of Opinion
IC Ecosystem News
♾ AfricanGang Strong: Catch up on all the exciting things that happened with ICP this past week, from the official DFINITY Twitter account--from Hong Kong celebrations for the Web3 Festival to a special shoutout to the IC's #AfricanGang:
♾ NFT Singularity: DFINITY is hosting an ICP meetup on April 25th at their headquarters in Zurich, where you can learn more about the NFT space and Bitcoin Ordinals. Special guests include Bioniq, Funded App, and Yumi.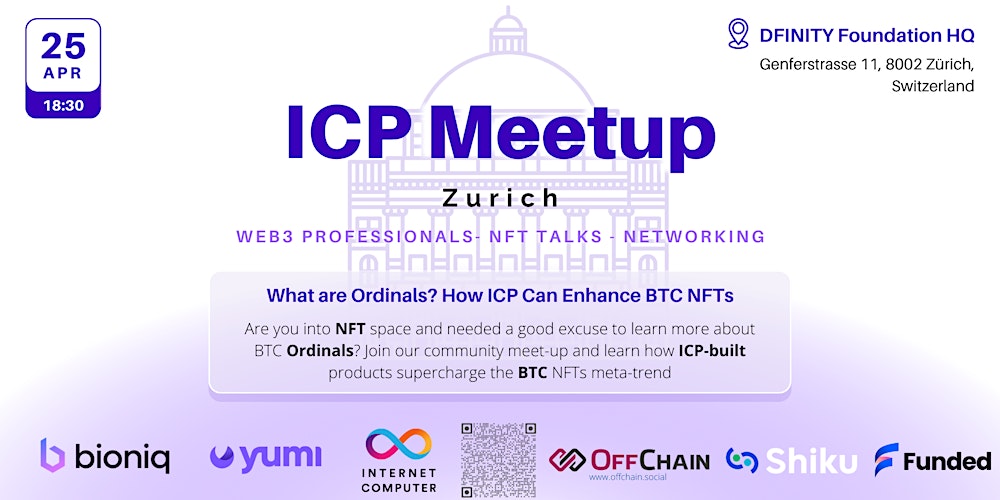 ♾ Seeing Green: The DFINITY Foundation recently partnered with Carbon Crowd to create the crypto industry's first Sustainability Dashboard to bring transparency to carbon reporting.
♾ Showcase Time: ICNS, one of two popular naming services on the Internet Computer, now allows you to link up your Ethereum address and display Eth NFTs on your ICNS domain page! See the tweet below for a video guide:
♾ Proof of Green & More: We're nearing the end of the month, which means another DFINITY Global R&D meeting is coming up. This month's session will cover topics like the SNS DAO updates, ckTokens, DFINITY's continued green efforts, and dApp demos. Don't forget to RSVP!
This Week in Our Blog
Crypto has experienced exponential growth in recent years, and with it, we have seen a rise in financial innovation. However, the entire industry has been wrestling with the issue of consumer protection. Take a deep dive with us on what smart regulation for cryptocurrencies means and looks like: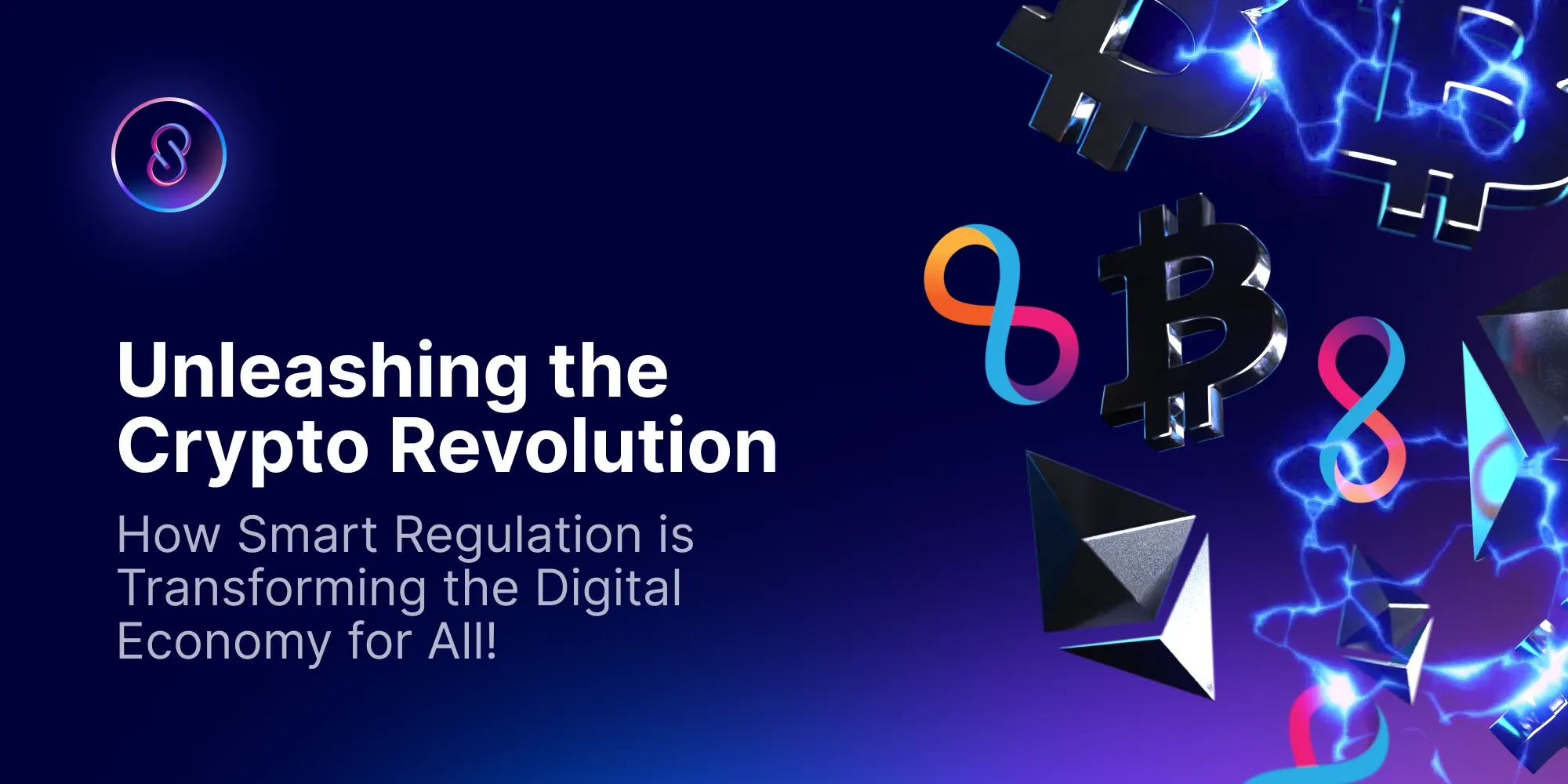 The Bitfinity EVM is more than just another Ethereum Virtual Machine clone deployed on the Internet Computer. In fact, it surpasses Ethereum and other EVMs in terms of speed, capability, and transaction affordability.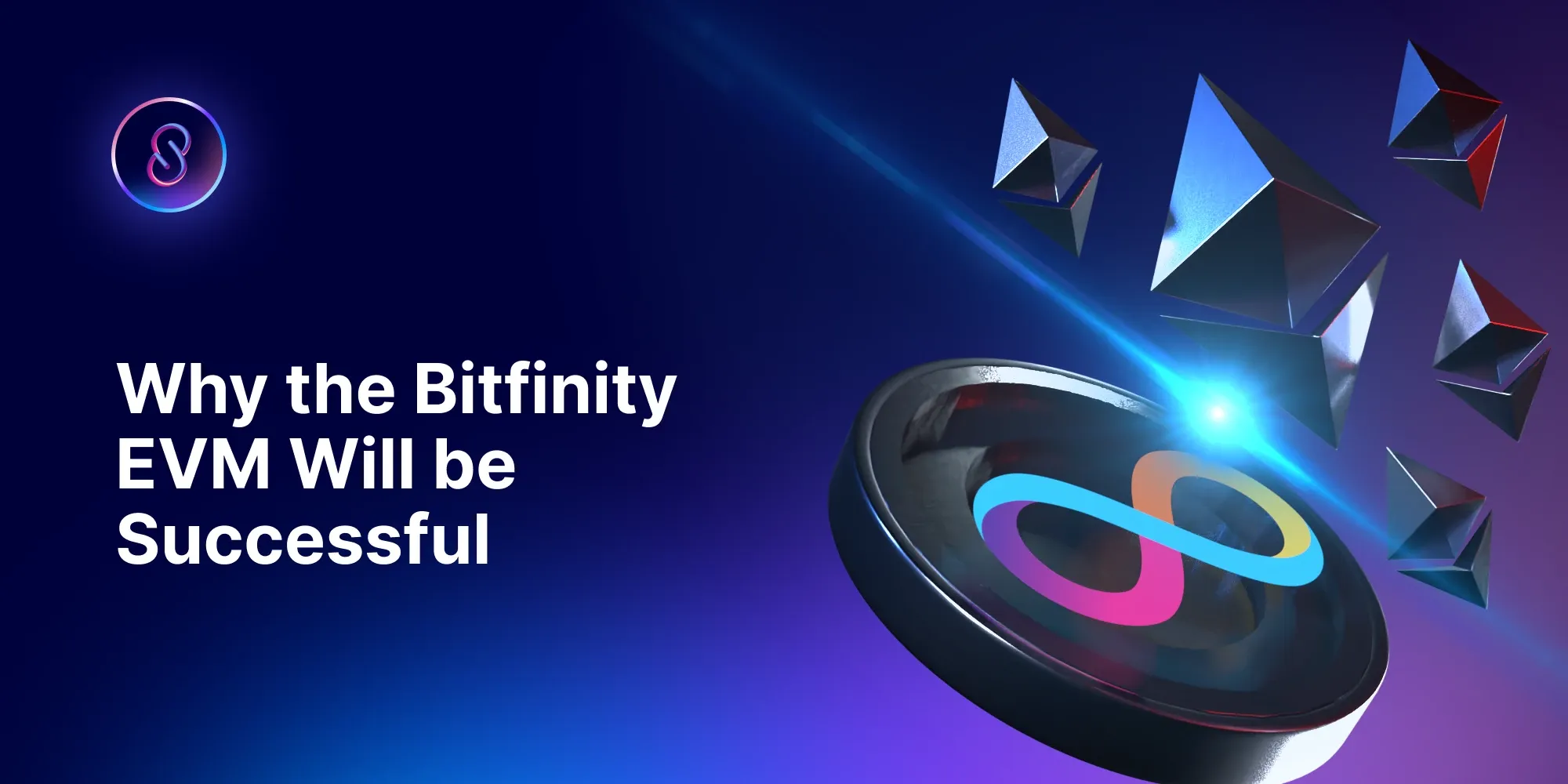 Welcome to issue 2 of our NFT Weekly series! From Kinic's surprise hit collection to NyanNyan Studio's latest offering, Adam's got you covered on everything that's hot on the Internet Computer's NFT ecosystem.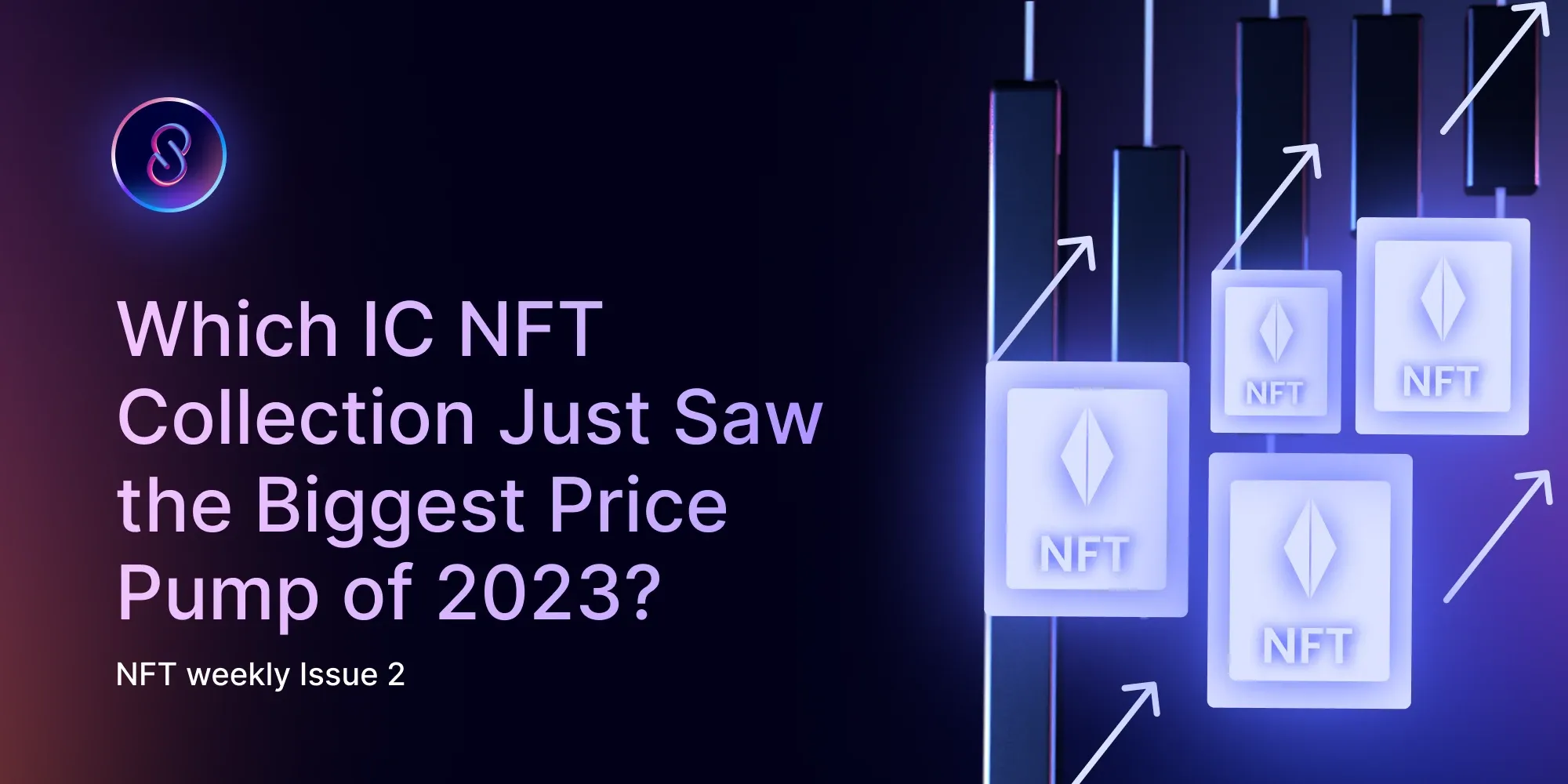 Our latest partner, Rare Evo, brings cross-chain opportunities to all of the IC through our collaborative efforts here at InfinitySwap. Rare Evo is a blockchain convention that brings together projects, investors, and community members from across various blockchain ecosystems. Read more about them in this guest post: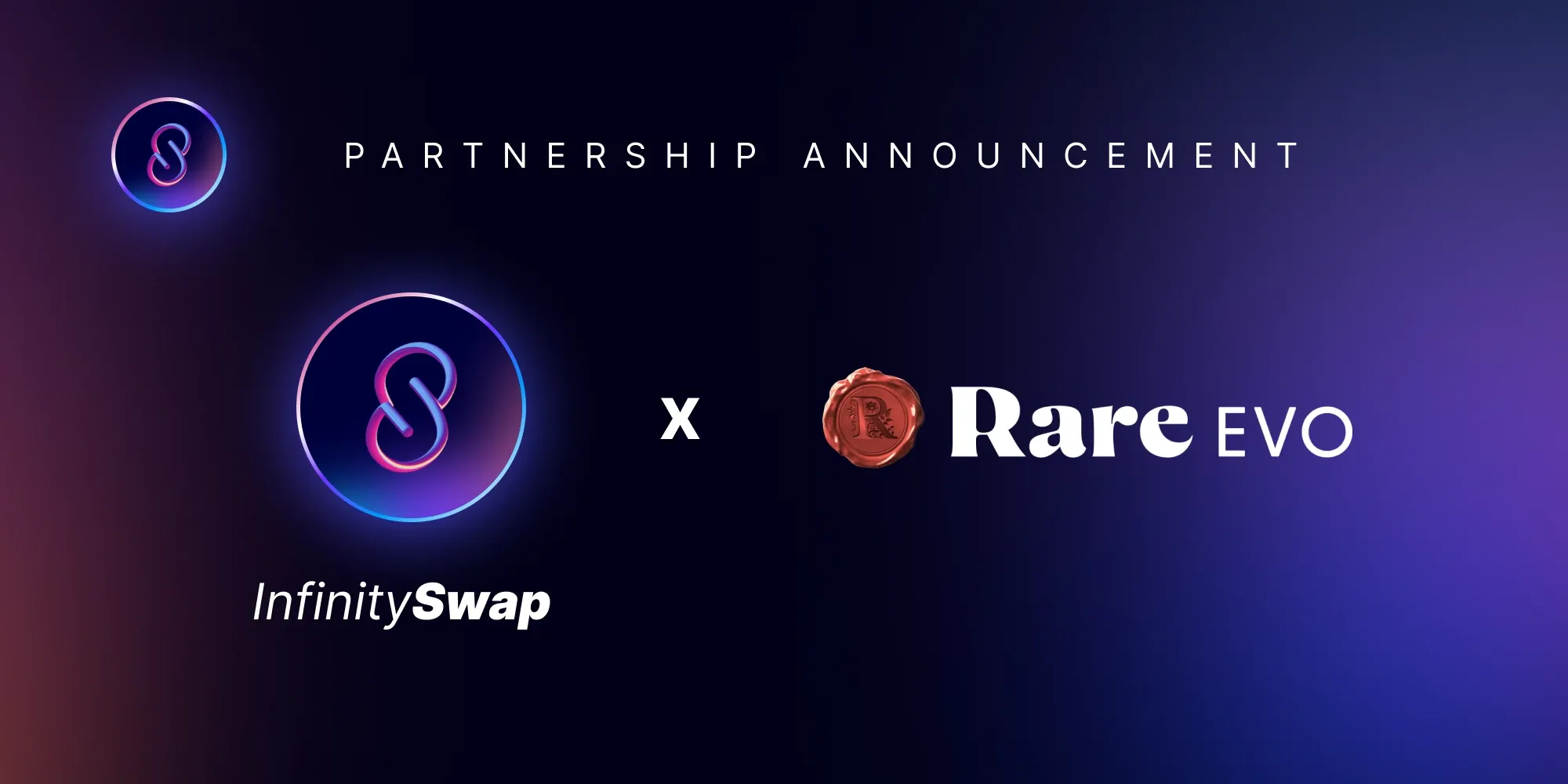 Say hello to one of our Platinum Partners, DC8, an NFT marketplace and fundraising platform focusing on accelerating the adoption of multichain NFTs. Learn about their cross-chain ecosystem as well as details about the Hybrid Dolls NFT collection, to be airdropped to select Infinity Canister holders: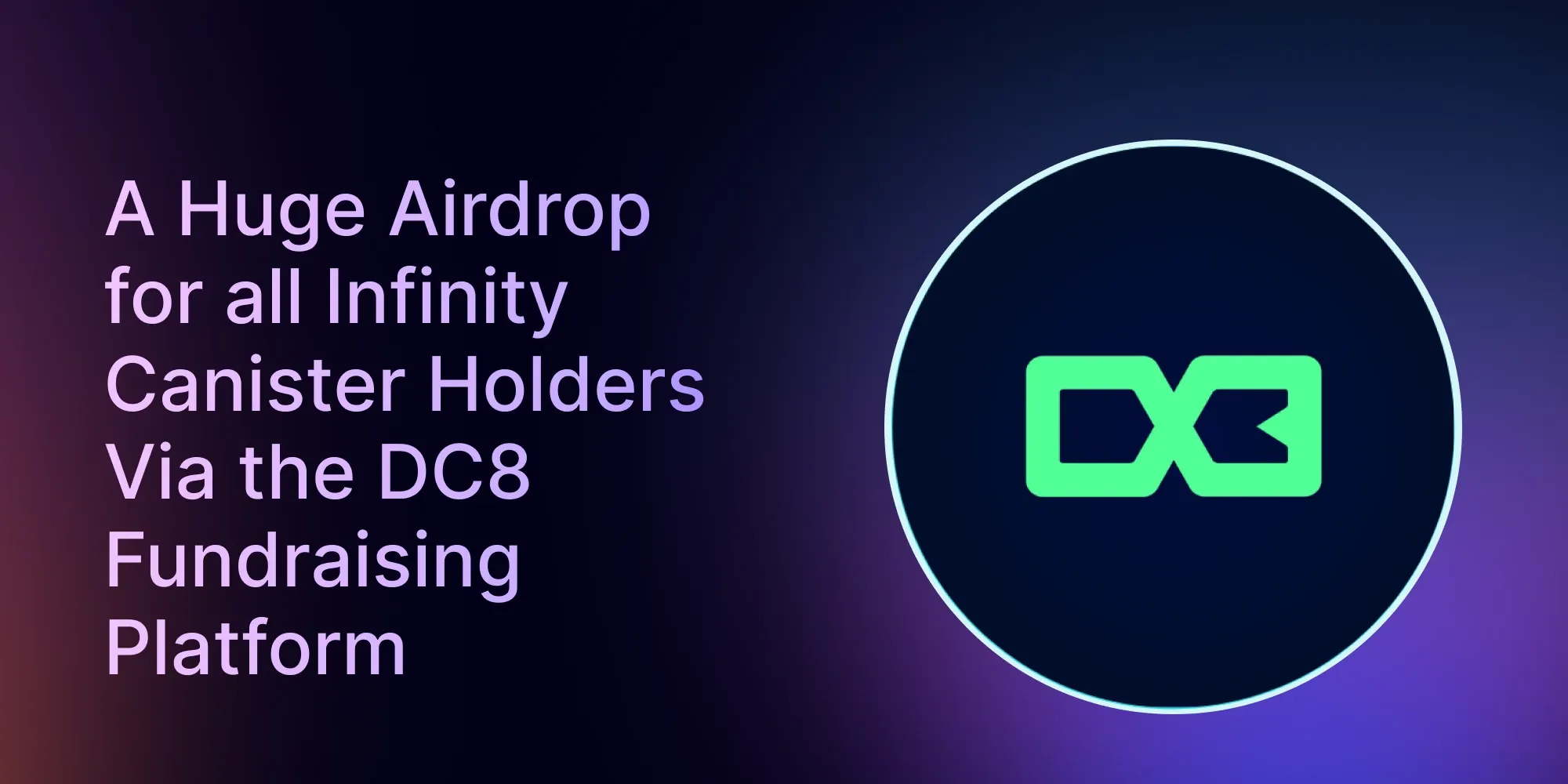 You're undoubtedly familiar with our Bitfinity Wallet, the best and one of the most widely used wallets on the IC. But did you know that ckBTC integration is already live and ready for use in your Bitfinity Wallet?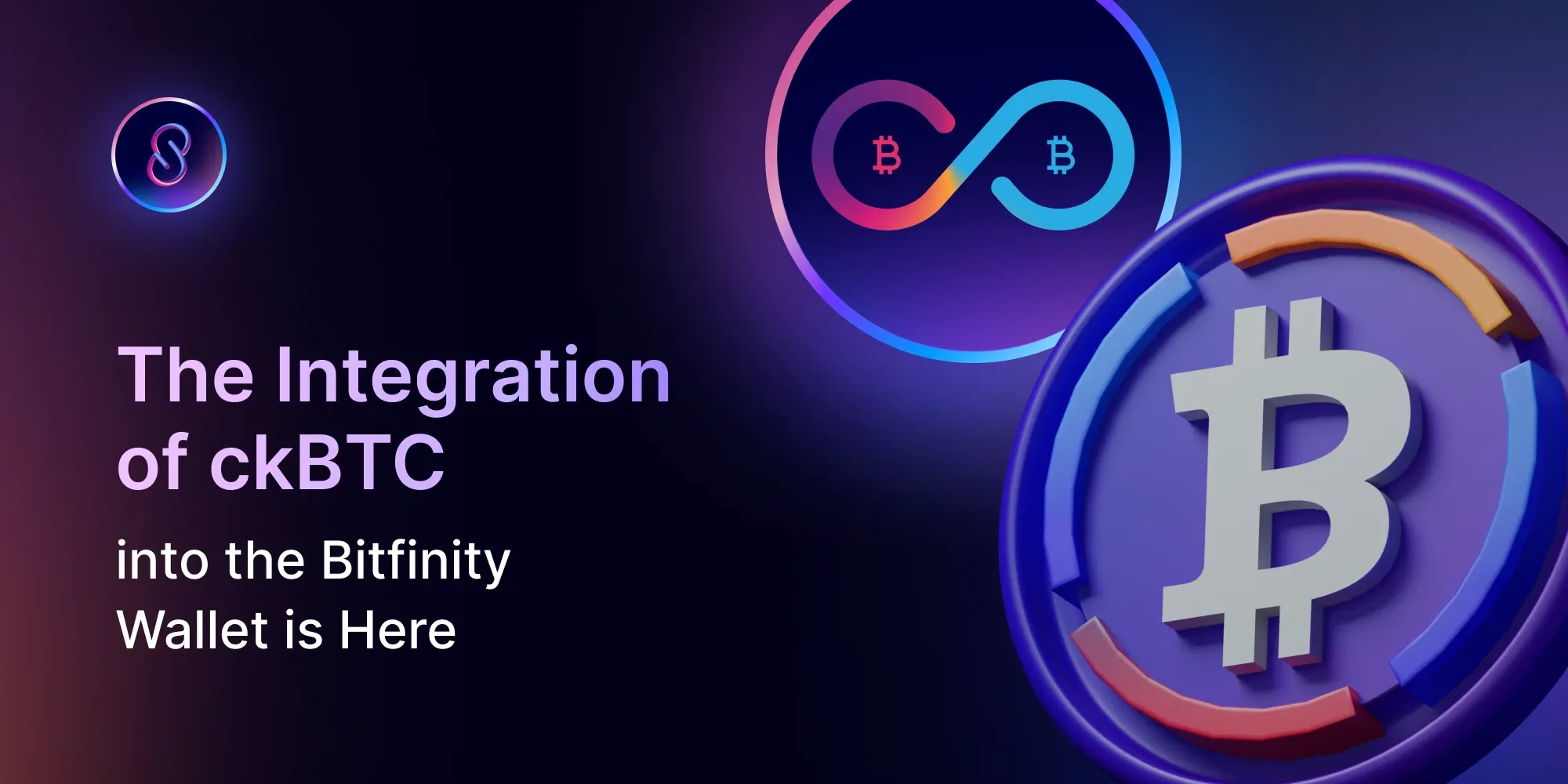 NFT Market Bytes
The Kinic NFT collection was the hottest-selling NFT collection of the week on Toniq marketplace (formerly Entrepot). But before you rush out and spend all your ICP on one, you should know that the snapshot for the token airdrop has already been taken. Please confer with the team if you wish to know if there will be any additional benefits to holding the NFT in the future or if it is now simply a collector's item.
The isaythanks collection holders were rewarded with their first airdrop on Yumi marketplace: Splatter heads. The floor price of isaythanks is currently at 0.15 ICP. The floor price of Splatter heads is currently 0.3 ICP. It has been mentioned on the isaythanks Twitter account several times that there is still a "main drop" coming in the future for ticket holders, although no other information has been provided at this point.
Nyannyan has performed well in its first week of active trading on the secondary market on Yumi, with the volume reaching over 640 ICP. That's not bad considering most of the collection was airdropped, and the balance was sold for just 0.05 ICP each. The collection floor price is currently 0.1 ICP. That's up 43% from when we reported on it earlier in the week and 100% from the public sale price.  
Around the Web
🐋 Whale Spotting: Bitcoin whales are on the move, an unusual surge of activity for a typically dormant investor group. On Friday, a wallet containing over 279 $BTC (worth roughly $7.8m) was activated after 11 years to spread their holdings across three different wallets. This follows several whale's activities this year, including February's $9.6m single wallet Bitcoin move. We can't help but wonder... What do they know that we don't?
🐸 Meme Me to the Moon: Memecoin Szn is in full swing, with controversial NFT collection "Milady Maker" seemingly behind the unexpected memecoin revival. $PEPE is leading the charge, becoming the 6th largest memecoin in less than two weeks. One reason for the giga pump is the persistent rumor that the dev behind the coin is a Milady--an Ethereum collection known for being a favorite of hackers and crypto OGs, and also currently the only notable NFT collection to be in profit during this NFT market downturn.
😎 Deal With It: Gary Gensler, current chair of the SEC, is under serious fire from the U.S. House Financial Services Committee. Republicans in particular, are calling for Gensler's removal, citing that U.S. consumers were not protected by his actions via the SEC, nor was the crypto industry allowed to grow competitively under his tenure. Gensler, who had the "Deal With It" meme sunglasses on his Twitter profile picture earlier this month, now has to deal with it, indeed.
Tweet of the Week
The subject of this week's title and opinion. A big rebrand and shift of focus to become an outward-reaching multi-chain project.
Video of the Week
A plush video was created to show off our Block Explorer. As part of our rebrand, expect more product-related videos like this in the future and a general overhaul of how we connect to the wider crypto community.
Meme of the Week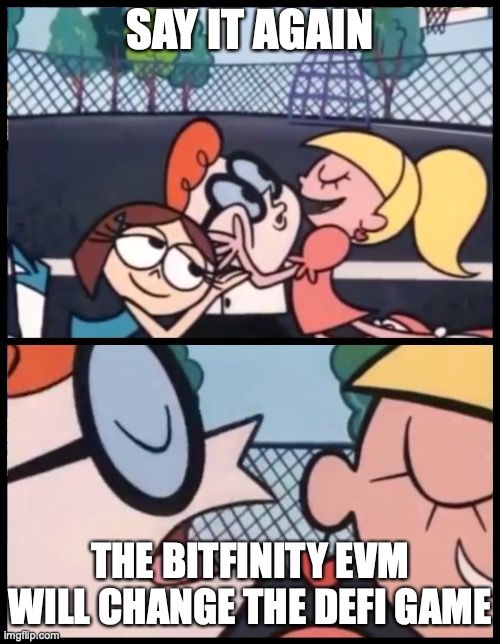 A Matter of Opinion- Dan, Head of Marketing, Bitfinity Network
Earlier this week, the community heeded our call for change and progress. #BITFINIANS began trending as we begin executing our rebrand. There was demand for the rebrand, for sure! :)
Some things will always carry the stamp of our beginnings. Infinity Canisters will remain just that, for example. Previous articles will not be altered.
But moving forward, branding will be shifted to the Bitfinity brand. This might take a few days or weeks to fix, but we are already well underway.
Why the change? I hear you ask.
Bitfinity is a better representative of our products. We are focusing on the Bitfinity EVM and the Bitfinity Wallet. It made sense to bring our brand into line.
What I am most excited about is that this will facilitate our next growth phase. We will be outward-looking; cross-chain in both marketing and product. This means a limitless market opportunity I am gearing up for with renewed energy and vigor.
From next week, the structure of our newsletter will be changed to represent our cross-chain focus.
Before, it was:
IC Ecosystem News
This Week in our Blog
NFT Market Bytes
Around the Web
Tweet of the Week
Video of the Week
Meme Time
A Matter of Opinion
From next week, it will be:
Global Crypto News (main events of the week in crypto)
This Week in our Blog (blog will have a much more cross-chain focus)
NFT Market Bytes (focusing on the most exciting developments in the WHOLE crypto space).
Product focus- Here, we will outline some of the more exciting innovations in the entire crypto space (where relevant)
Tweet of the Week
Video of the Week
Meme time
A Matter of Opinion
Thanks for your support, #BITFINIANS and have a great week ahead!

Connect with Bitfinity Network
Bitfinity Wallet |Bitfinity Network | Twitter | Website | Telegram | Discord | Github