Guest Post
A Huge Airdrop for all Infinity Canister Holders Via the DC8 Fundraising Platform
DC8 is a Platinum Partner via our NFT Partnership Program. Here is a guest post outlining what they offer Infinity Canister holders.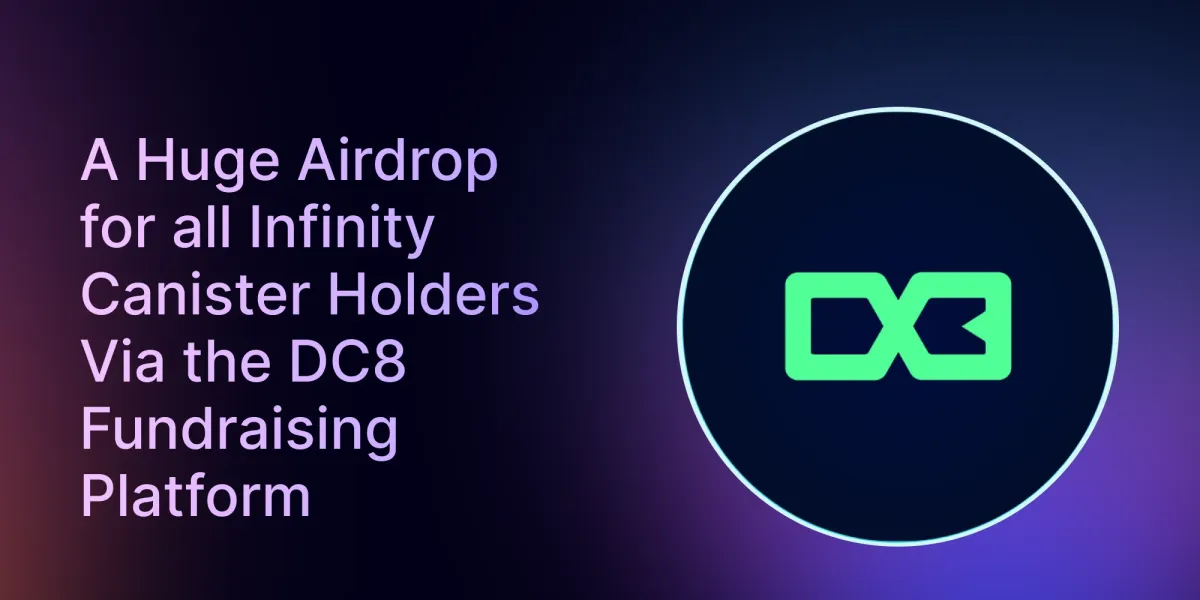 DC8 is a Platinum Partner via our NFT Partnership Program. Here is a guest post outlining what they offer Infinity Canister holders.
DC8 is a powerful NFT marketplace & fundraising platform set to accelerate the growth of multichain NFTs.

The NFT industry is thriving on virtually all Blockchain platforms. Unfortunately, NFT Creators and/or Project Owners face great challenges when issuing NFT tokens or NFT collections in a creative yet fiercely competitive industry. In our view, one of the main causes is the underdeveloped model currently employed, which lacks certain critical features.
DC8 Fundraising Platform aims to form a decentralized multichain NFT platform and proposes possible solutions to problems concerning NFTs and the respective Creators and/or Project Owners.
DC8 now introduces a decentralized fundraising platform where users can vote to earn using "Tickets."
Read more here.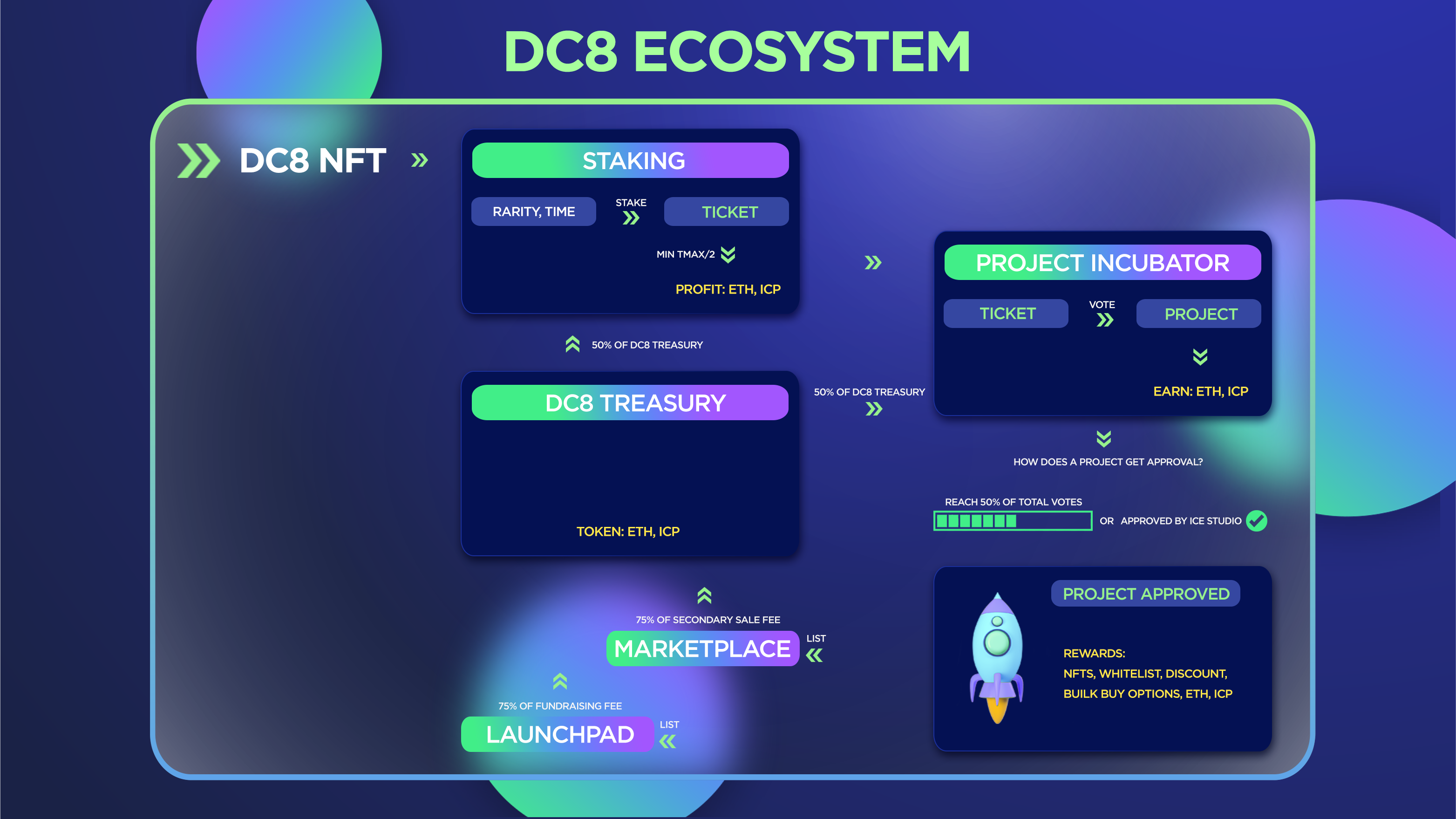 Hybrid Dolls NFTs collection Airdrop to Infinity Canister Holders
5,000 NFTs supply
There are 5000 Hybrid Dolls NFTs in total.

The decision to limit the Hybrid Dolls NFTs collection to 5000 unique tokens has been influenced by various factors. One of the main reasons to limit the Hybrid Dolls collection's total supply is to create exclusivity and rarity for each individual NFT.

Why a huge Airdrop?
ICE Studio and InfinitySwap have made a great partnership since the end of 2022. InfinitySwap has contributed tremendous value to the ICE Studio community. In gratitude for the contributions of InfinitySwap and InfiniSwappers, we decided to make an Airdrop for all Infinity Canister holders.
ICE Studio is also extremely excited to announce our Platinum partnership, which will be a massive leap forward in the collaboration of both parties.

How many NFTs will be Airdropped?
Around 1111 NFTs will be Airdropped to 1111 Infinity Canister holders. You just need to keep 1 Infinity Canister NFT in your wallet, and we will take a snapshot based on NFTgeek analytics as soon as possible.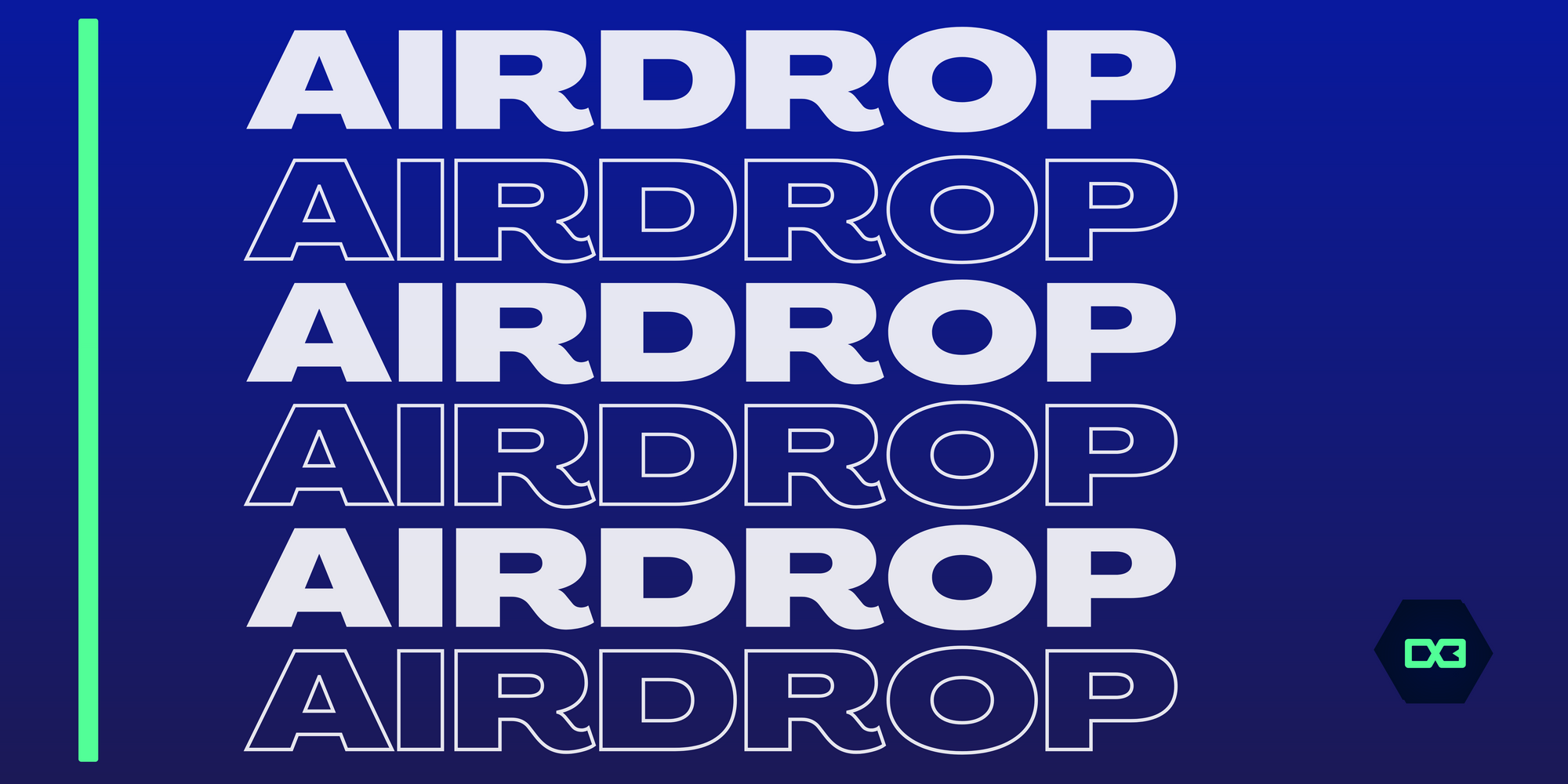 How about the remaining?
As a start-up company, ICE Studio is looking for early supporters to keep growing. Around 3800 Hybrid Dolls NFTs will continue to be sold on the Launchpad to raise funds for DC8 Treasury and building costs.
After Launchpad, 25% of the primary sale will immediately be stored in the DC8 treasury.
DC8 provides a mechanism whereby the "Marketplace" and "Launchpad" will continuously contribute 75% of profits every quarter from both the "Secondary Sale Fee" and "Fundraising Fee" to the DC8 Treasury multichain.
Hybrid Dolls NFTs holders can access the DC8 treasury through Staking and Project Incubator mechanism, which will also support NFT Creators and/or Project Owners' growth.


How can the DC8 Fundraising Platform become an important part of InfinitySwap?
In the first step, the DC8 Fundraising Platform will encourage the community using Bitfinity wallet to get their Seed/Dfinity/Pizza role on the Launchpad. This will increase the number of people that use Bitfinity wallet instead other wallets while experiencing the DC8 Platform.
We have already developed a tool for verifying the same users' Metamask wallet through Bitfinity wallet.
The DC8 Fundraising Platform will go live on Dfinity after successfully launching on  Arbitrum. Therefore, Bitfinity wallet will interact in full functions in the future. ICE Studio's devs will also explore the Bitfinity EVM for future building.
Hybrid Dolls NFTs Staking — explained.
One of the core concepts of DC8, the NFT platform we're building, is user experience and user interface. On the other hand, we think that the community should administer an NFT trading marketplace. So, in addition to investing in the interface and user experience, we have launched a staking system that allows users to administer the platform using NFTs.
How can Hybrid Dolls NFT holders earn profits on the platform?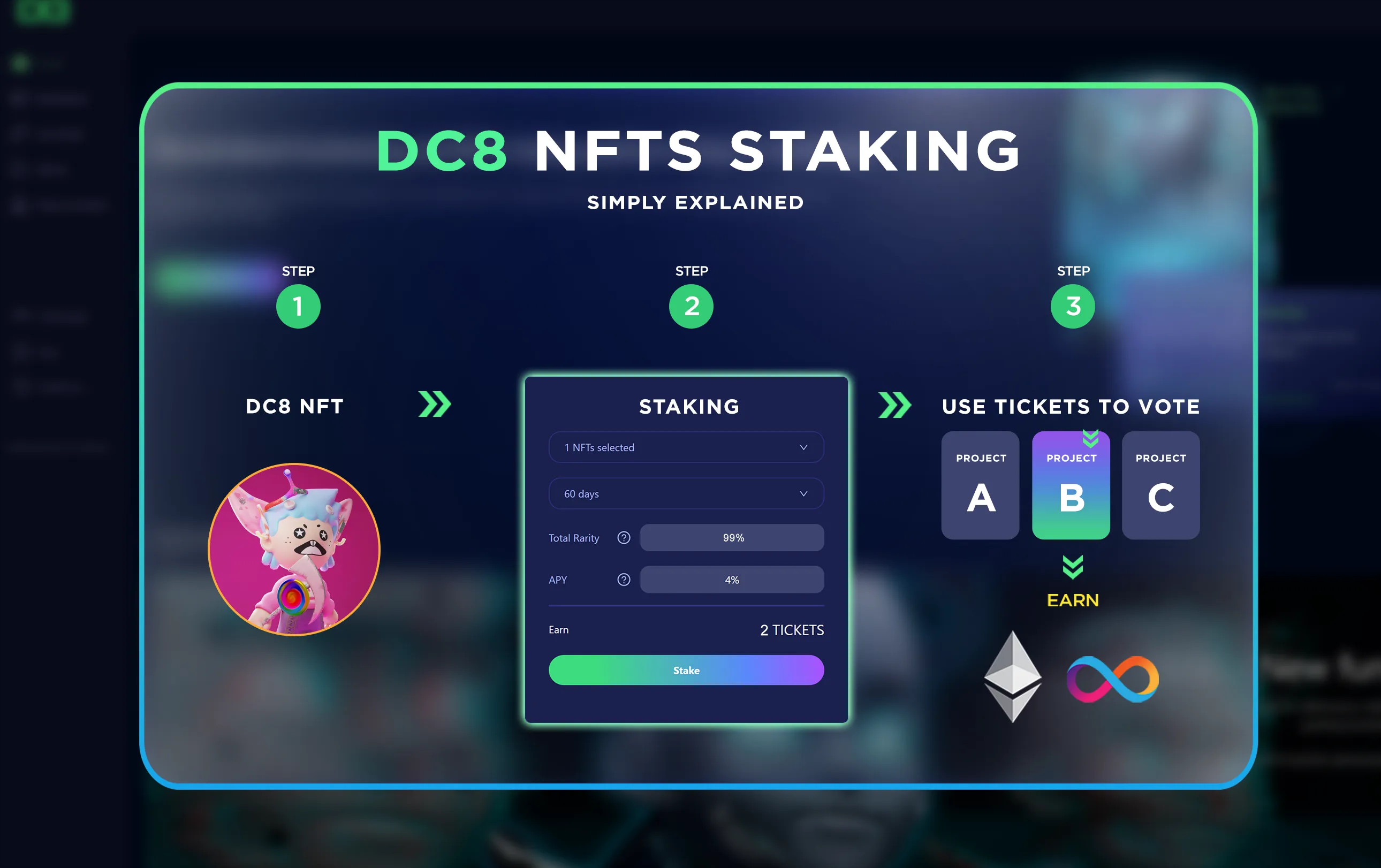 Holders can stake their NFTs to receive tickets in return. A user's "Tickets" balance depends on the total rarity index of all the NFTs staked and the staking time.
Tickets give users administrative powers as well as profits. Depending on the Staking period, the DC8 platform will allow users to use Tickets for different purposes.
This gives users a new experience while Staking NFT on the DC8 platform compared to other NFT Staking systems.
Other NFT Staking systems can still exist and develop, but we believe DC8 staking mechanism brings a great advantage to the system and marketplace we are building.
What is a Staking Pool, and what does it do?
A Staking Pool is funded by 50 percent of the DC8 Treasury. This fund will be stored transparently multichain.
Staking Pool will pay Long-term Stakeholders Token profits at a fixed APY of 12% annually. Based on the Staking Profit formula, Staking Pool will equally distribute 1% of monthly profits to Long-Term Stakeholders.
With all this in mind, we welcome you to try staking Hybrid Dolls NFTs on the platform. You can buy the Hybrid Dolls NFTs from the primary or secondary markets.
After staking, Tickets will automatically be sent to your wallet. You can use Tickets for various purposes that help the development of the platform and receive rewards. Any bonus amount will be automatically added to your wallet.
You can stake NFTs directly by:
(1) going into your wallet
(2) selecting the NFTs you wish to stake and time
(3) clicking on the 'Stake' icon
You're good to go. Simple as that.
If you want to cancel your staking, click the Wallet and hit "Cancel Staking." However, users must complete the committed staking time to receive the profit of the vote-to-earn mechanism. When a wallet unstakes its Hybrid Dolls NFTs, whether partly or completely, the "Tickets" balance will return to zero.
Read more at DC8 Whitepaper
Here at InfinitySwap, we are delighted to be working with another cross-chain project that has integrated the Bitfinity wallet, is organizing a drop for Infinity Canister holders, and is looking to build on the Bitfinity EVM.

Connect with InfinitySwap
Bitfinity Wallet |AMM | Twitter | Website | Telegram | Discord | Github