Wallet
Why Use the Bitfinity Wallet?
With a wide variety of features for users to take advantage of, the Bitfinity wallet is a useful tool for developers and network users alike.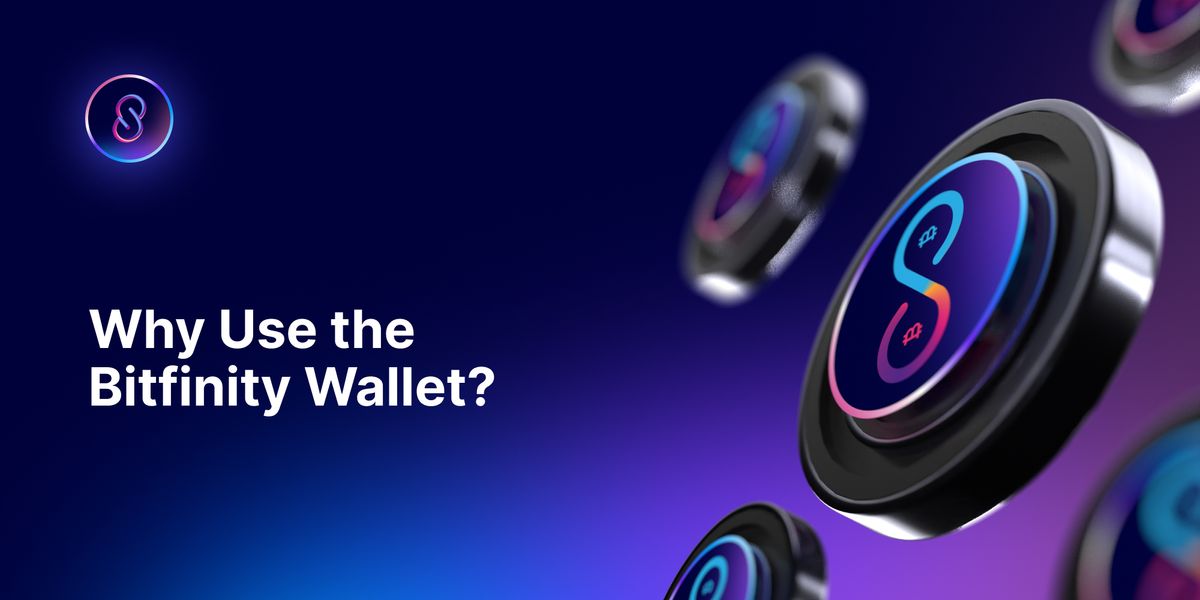 Downloadable as an extension for your browser, and easily accessible on mobile via the Mises Browser, the Bitfinity Wallet allows for a complete user experience on the IC blockchain. With a wide variety of features for users to take advantage of, the Bitfinity wallet is a useful tool for developers and network users alike.
With capabilities for transactions, token swaps, as well as NFT collections, the wallet offers users freedom and ease of use. Bitfinity wallet works with the vaunted ICP> Bitcoin integration, and so can soon be used for carrying out Bitcoin transactions.
It is secure and safe and follows similar security standards to those used by the Metamask wallet, the most popular crypto wallet amongst Ethereum users. It comes loaded with features such as dark mode and auto-lock functionality.
Getting Started
The Bitfinity wallet can be easily downloaded and added as a browser extension. After setting up an account, users can get started transacting straight away. Cryptocurrency is not even required to be in the wallet in order to start signing transactions, although it helps if you want to make purchases!
Crypto can be loaded on to the wallet from a centralized exchange and the wallet comes with a built-in QR code for transfers, reducing the risk of funds being lost during transfers.
Accounts can be added to the address book, another useful tool to ensure that transfers go to the right place, every time.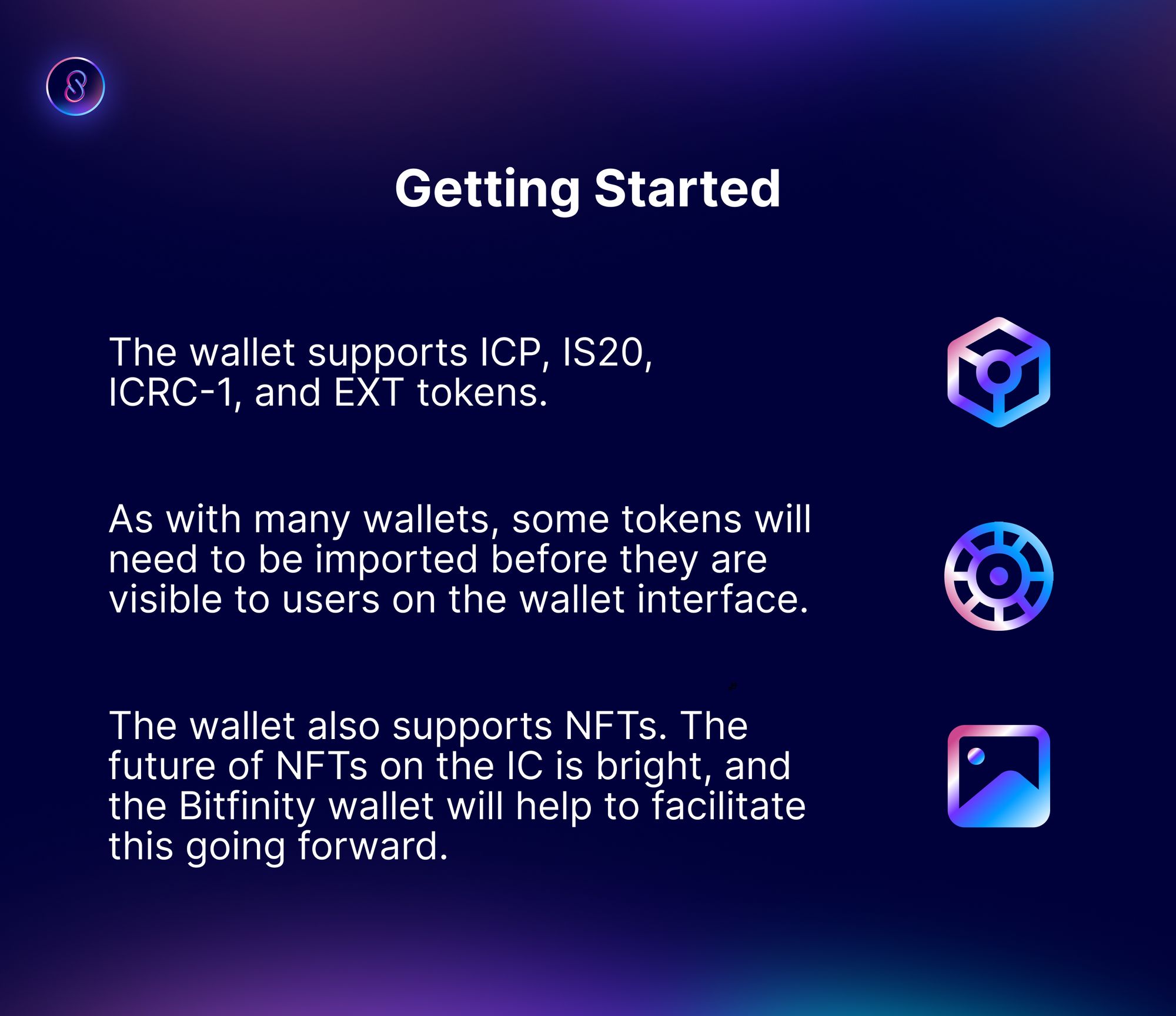 Account Management
Bitfinity Wallet accounts can be set up using an internet identity by the user. Accounts can be set up using biometrics (like on your phone) or using a Yubikey, allowing for greater flexibility in terms of account access methods.
Multiple accounts can be created and managed using the wallet, making the wallet more flexible and user-friendly.
Private and Secure
One of the most secure ways to store your tokens for use on the IC blockchain, the Bitfinity Wallet is built to keep your assets safe.
Along with all of the standard security features we have come to expect from crypto wallets, such as private keys, recovery phrases, and ledger compatibility, the wallet also boasts an auto-locking feature for added security.
The feature allows for a timer to be set, at the end of which time your password will be required to reopen the wallet.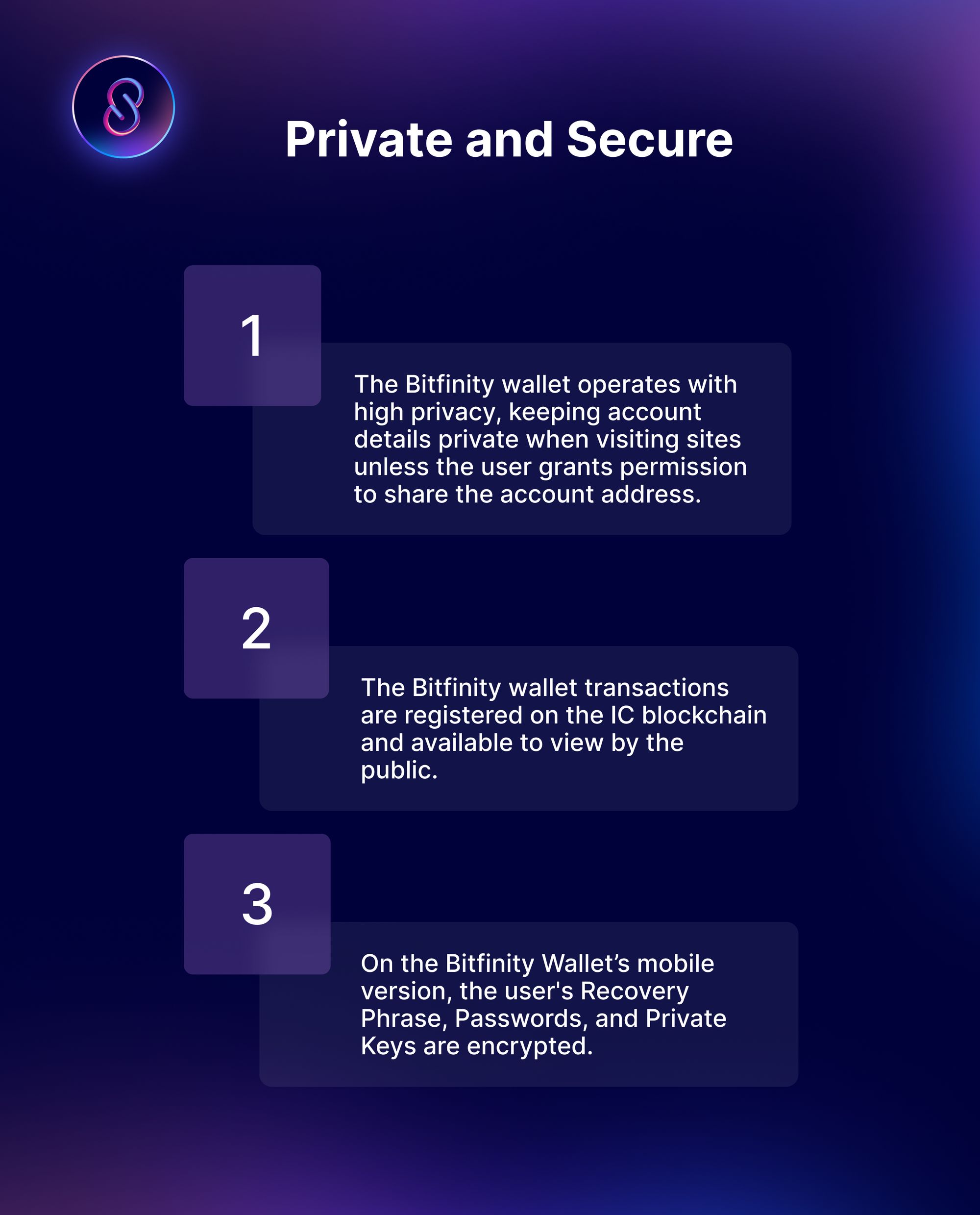 A Wallet for the IC Blockchain
The Bitfinity Wallet is the best choice for those that are serious about using and developing on the ICP blockchain. It is purpose-built to work well on the chain and boasts a range of features that will make life easier for users.
With investment from Dfinity and Polychain Capital during the development of the Wallet, it is clear that Bitfinity Wallet is a serious product, with serious investors backing it right from the off.
The wallet is integrated with most major dApps and all NFT marketplaces on ICP and will later look to be cross-chain. Don't forget that you can use our partner Mises Browser for seamless mobile extension browsing.
Once you make the switch you will be hooked for good, as over 2000+ comments and a rating of 4.93/5 can attest to on the Chrome store. Download today, or integrate into your project for the best gateway to Web3.

Connect with InfinitySwap
Bitfinity Wallet |AMM | Twitter | Website | Telegram | Discord | Github