State of Defi: Staking Withdrawals, Security, and a Tweet from Elon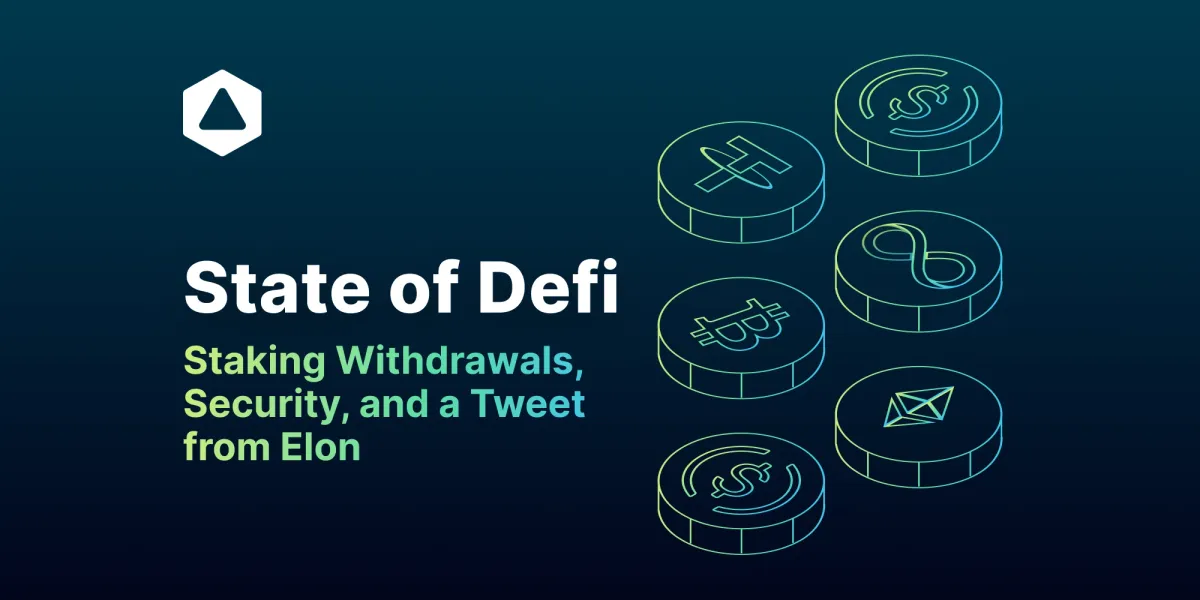 Welcome to this week's edition of the State of DeFi newsletter, where we bring you the latest decentralized finance (DeFi) updates.
Don't forget to catch last week's edition if you missed it!
So what's been happening in Defi?
Lido Enables Withdrawals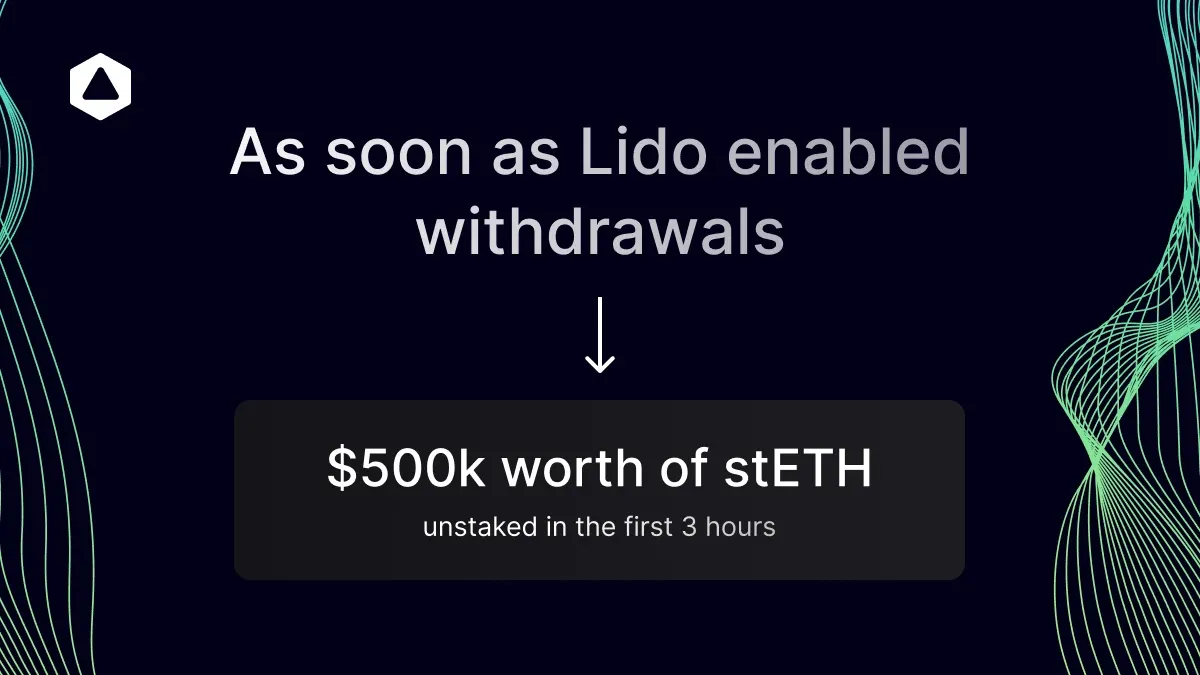 $500k worth of stETH was unstaked from the protocol in the first three hours following the allowance of withdrawals; amounting to 260 ETH unstaked.
Lido is a liquid staking derivatives protocol that allows ETH holders to stake their ETH with participating validators and earn rewards, and at the same time recieve stETH tokens, which are liquid and can be bought and sold. In this way stakers recieve the best of both worlds.
Given the large TVL of the Lido protocol, with a fully diluted valuation of over $2bn, 260 ETH of withdrawals is in fact quite low, and highlights the fact that Ethereum stakers are largely in it for the longer haul. Many had voiced fears that the initialization of ETH unstaking would cause large scale withdrawals, but this has not been the case so far for Lido or Ethereum generally. In fact, demand for staking is extremely high.
Aragon Recovers from Attempted 51% Governance Attack
A group of "opportunistic investors" attempted to seize control of the Aragon treasury by way of a Governance Attack.
The move was stopped by the Aragon Association in order to protect the treasury.
The group was seeking to push through a proposal to transfer control of the $177m treasury to token holders. The Aragon Association stepped in and stopped it before it was carried out.
The protocol has since received criticism for their moves, as many believe that the proposal was fair and stood to benefit all token holders equally, proportional to their token holdings.
The "attack" highlights the issues that still surround decentralized governance, and the problems that can arise when a few players hold the lion's share of the tokens.
Milady NFT Way Up After Elon Musk Mention
Explosive price action in NFTs is nothing new, and a tweet from Elon Musk is a good way to go about achieving it.
The Milady NFT collection saw its price temporarily double after Elon Musk sent out this tweet;
Understandably the price of Milady NFTs went vertical quickly, although the price has since come back down to lower levels after the initial hype subsided.
One Milady will now set you back a cool 4.4 ETH, that's $8k dollars at time of writing.
Conclusions
While of course, the Shapella upgrade and the initialization of withdrawals by Lido has seen some staked ETH being withdrawn, the numbers have not been high as many had feared. Disruption to the network at this point appears to be minimal.
Another day another security issue in the world of smart contracts; there is still much work to be done in the world of smart contract security. What's more, decentralized governance architectures still have a long way to go, as Aragon's somewhat centralized actions have highlighted.
Finally a tweet from Elon Musk can take your project an awful long way; but we all knew that already.

Connect with Bitfinity Network
Bitfinity Wallet |Bitfinity Network | Twitter | Website | Telegram | Discord | Github

*Disclaimer: While every effort is made on this website to provide accurate information, any opinions expressed or information disseminated do not necessarily reflect the views of Bitfinity itself.