Analysis
Proof-of-Useful-Work is Vastly Superior to Other Consensus Mechanisms
The Internet Computer utilizes a consensus protocol called Proof-of-Useful-Work (PoUW), which is a highly advanced mechanism that is far more efficient than the consensus methods used by other first-layer blockchain networks today.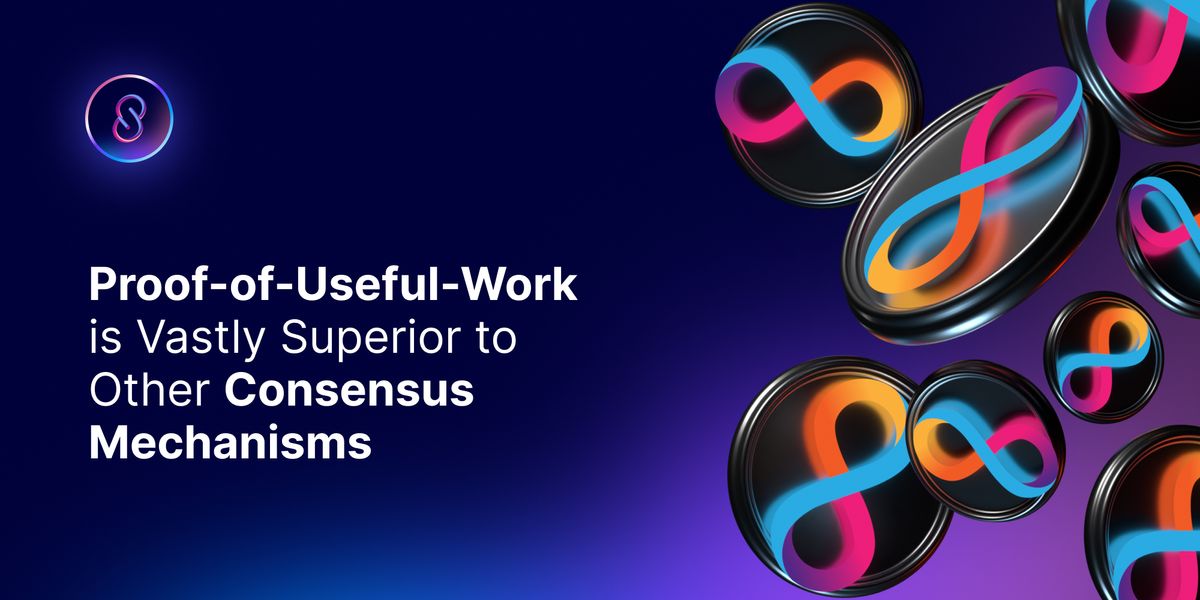 The Internet Computer utilizes a consensus protocol called Proof-of-Useful-Work (PoUW), which is a highly advanced mechanism that is far more efficient than the consensus methods used by other first-layer blockchain networks today.
Most layer-1 blockchain networks operate using the Proof-of-Stake (PoS) consensus mechanism or variations of it. Examples of this include Ethereum, Cardano, Avalanche, Algorand, Tezos, and Peercoin, all of which use a traditional PoS model. On the other hand, some networks like the Binance Smart Chain and Solana use variants of PoS.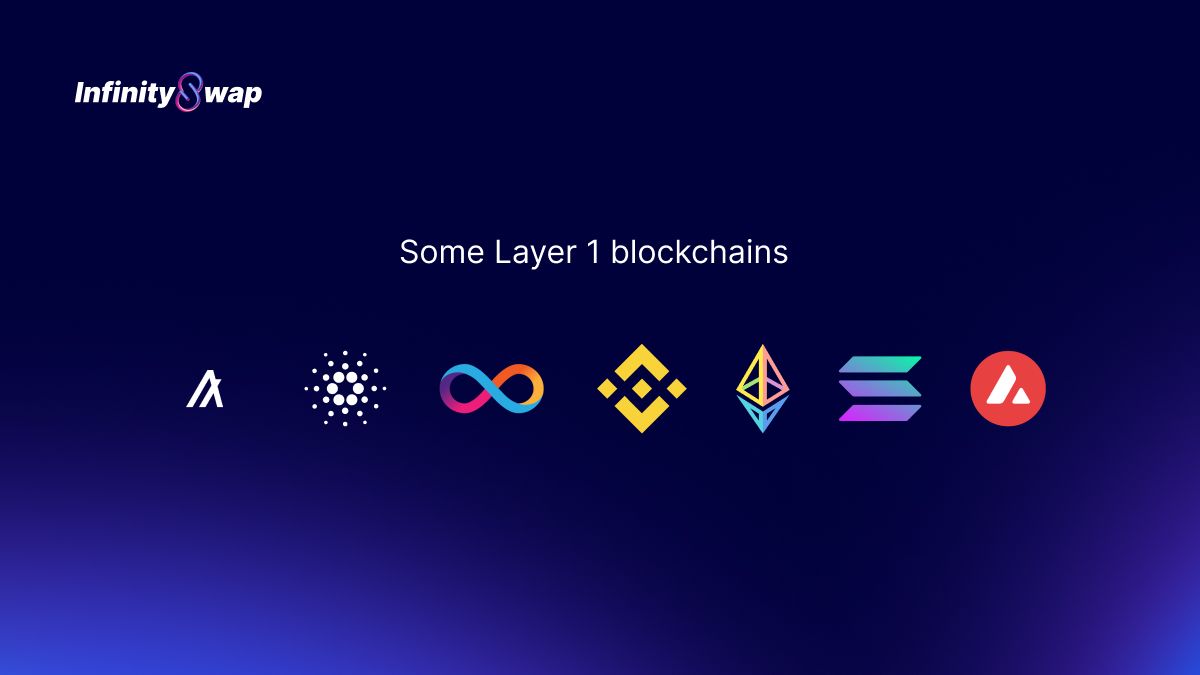 The inception of PoS.
The blockchain industry introduced the concept of PoS as a way for individual network nodes to participate in a network by committing (or staking) some of their own cryptocurrency (referred to as a network governance token or protocol token) to produce blocks and earn rewards based on the amount they have staked. This model is an improvement to Proof-of-Work (PoW), which requires significant expenditures in dedicated hardware and electricity.
However, as PoS has become more prevalent, it has also revealed some challenges. One issue is that without the need for dedicated hardware, network nodes (or "clients") can be set up anywhere, including on corporate servers and cloud-based infrastructure, and activated simply by staking some cryptocurrency. A large proportion of nodes on PoS networks are hosted in the cloud, which raises concerns because it could enable both centralized and decentralized entities to gain control over network operations.
Effects of centralized entities on PoS chains.
Last year, an incident where a German cloud service provider, Hetzner, banned Solana nodes, causing 40% of the network to disappear immediately, sparked a broader conversation in the crypto community about the growing influence of centralized service providers in controlling decentralized blockchain networks. This troubling event has highlighted the potential for cloud providers to disrupt nodes and even shut them down, raising more concerns about the dangers of running a decentralized blockchain in the cloud.
Theft of tokens through manipulation of prices.
Another problem with the PoS consensus mechanism is that cryptocurrency is highly liquid, which can lead to rapid changes in token price and power distribution. An attacker can exploit this. For instance, by manipulating decentralized finance (DeFi) platforms or hacking an exchange, an attacker may gain enough staked coins to compromise the network and profit from it. Since PoS networks often have mechanisms that make it easy to quickly set up new nodes on the cloud, a well-funded attacker can launch an attack by controlling network decisions and behavior.
Internet Computer's PoUW model solves existing problems
It is now clear that any network running in the cloud is very different from a sovereign network built by participants and members of the network, exposing how inefficient PoS is. This flaw is why the Internet Computer has stepped up with the more complex and advanced Proof-of-Useful-Work (PoUW) mechanism. This mechanism involves a blockchain produced by dedicated hardware called "node machines" with similar, standardized computational specifications. These node machines run the highly sophisticated consensus protocol that leans into the power of advanced cryptography, often referred to as Chain Key Cryptography.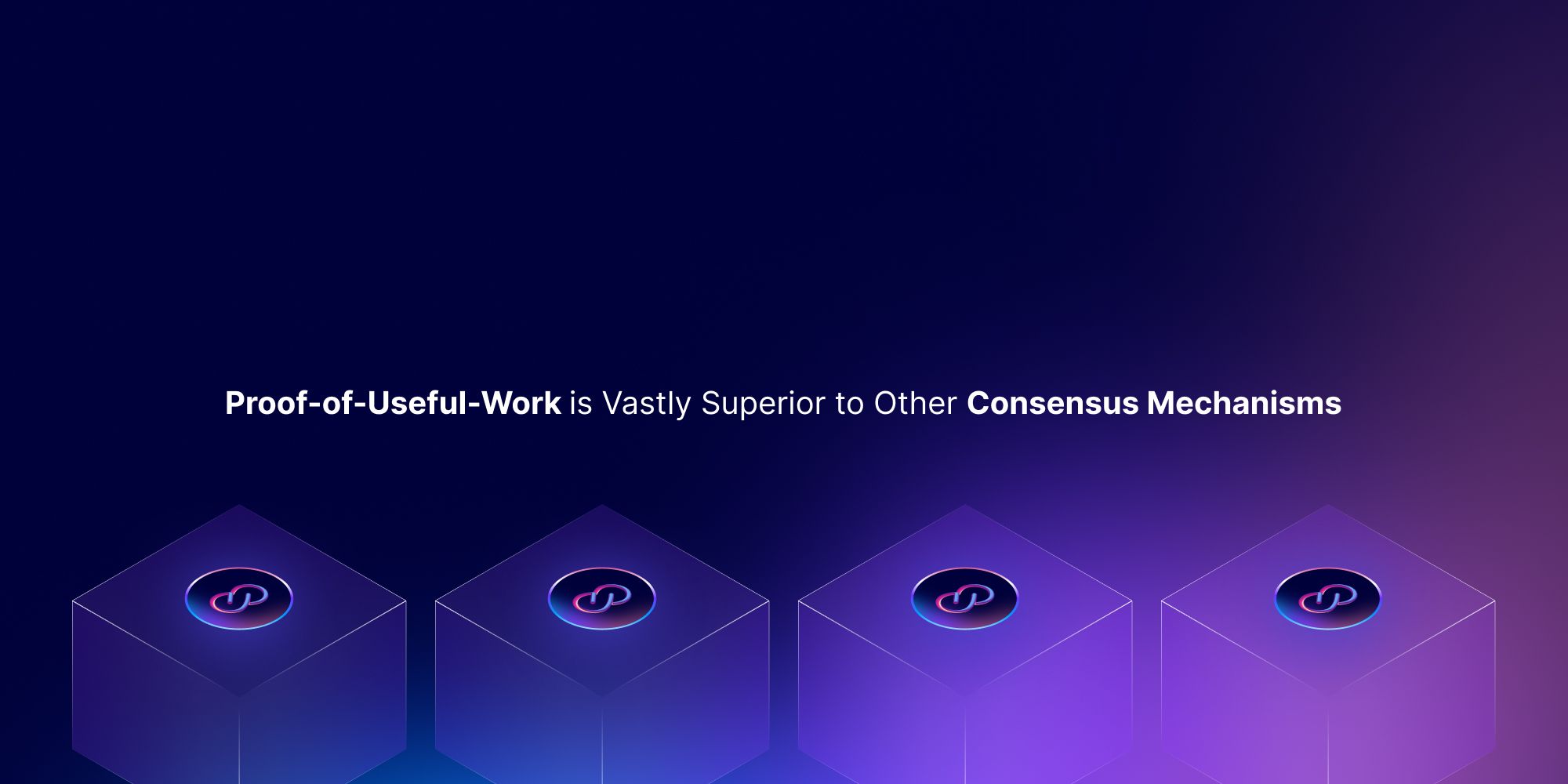 Members and participants of a blockchain network establish membership by selecting dedicated node machines in PoUW. These machines are not used for hashing but for producing and processing blocks of transactions that represent smart contract computations. They are built to the exact standardized specification to ensure that the node machines perform equally the same amount of computation and do not deviate from the group. Instead of competing to perform more computation or hashing, they aim to achieve the same amount of computation, and deviation from this can result in the termination of the machine.
The roles of deterministic decentralization.
The members who control this consensus mechanism and network come from a decentralized autonomous organization (DAO) that runs the Network Nervous System (NNS) in the Internet Computer blockchain. The responsibilities of the DAO include combining node machines that create "subnet blockchains," which are then connected into a single blockchain using Chain Key Cryptography. This approach has two essential benefits. Firstly, by carefully selecting nodes based on the node provider, the data center where the node is located, and its geographic location, it is impossible for a single-bodied attacker to easily add nodes to a subnet blockchain, which is a form of "deterministic decentralization." Secondly, the NNS can remove (or "slash") nodes that statistically deviate from the group.
This latest innovation is why the CEO and Chief Scientist of DFINITY, Dominic Williams, has stated that the PoUW model is 20,000 times more efficient than the best PoS chain today.
Because of its sovereign nature, the network is composed of dedicated hardware that is free from the interference of corporate clouds or entities. This deterministic decentralization of the NNS results in a highly efficient network created and maintained by its members — resulting in a completely decentralized blockchain.
Connect with InfinitySwap
Twitter | Website | Telegram | Discord | Github

---
*Disclaimer: Note that cryptocurrencies can be volatile and speculation should not be construed as financial advice in any capacity. All opinions of the author are their own and do not necessarily reflect the opinions or position of InfinitySwap or its staff.