Analysis
Not Your Keys, Not Your Coins
As the recent FTX fallout sent the entire crypto world into a state of shock, one saying that has been echoing around the space constantly is, "not your keys, not your coins". So what does it mean?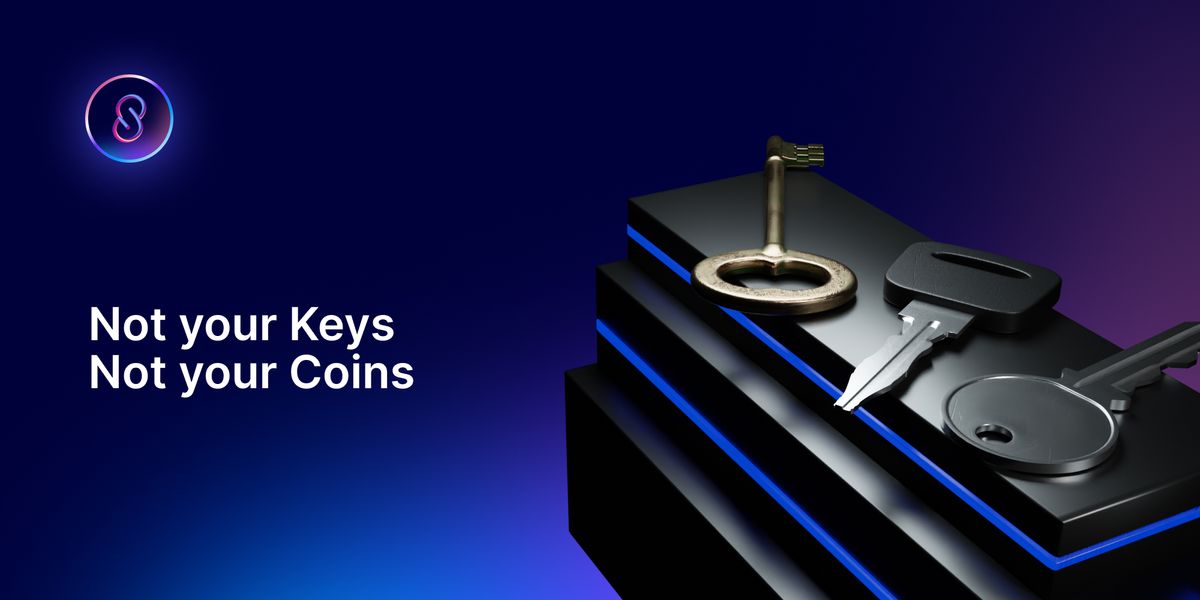 As the recent FTX fallout sent the entire crypto world into a state of shock, one saying that has been echoing around the space constantly is, "not your keys, not your coins".
What does it actually mean?
"Not your keys, not your coins" or "not your keys, not your crypto" basically means that people holding and investing in cryptocurrency cannot be sure of their investments unless they are stored in a wallet to which they personally have the keys. As we know, FTX held on to the user's wallets for them and this meant that the funds held by the users were not actually in their custody but fully depended on the ability of FTX to send the funds which were held by the users. This is obviously a problem as funds and holdings all vanished once FTX ran into its "liquidity crisis".
Holding your own coins is known as self-custody, and it involves using a piece of physical hardware wallet for all your crypto holdings. The "key" in question is the private key, which is the password used to access your coins.
As cryptocurrency has started reaching wider adoption, there are many new people who do not take the time and effort to do the technical research of creating their own wallets and would rather use these centralized and custodial exchanges to hold their coins for them. Essentially, these third-party exchanges allow you to buy and sell without the need for a self-custody wallet. However, this means that the middle man, that is the exchange, is actually in control of coins and your keys and also your holdings.
According to the core philosophy of the "Not your Keys, Not your Coins", a wallet on a centralized exchange will never truly belong to the user. When these exchanges decide to pause withdrawals as exemplified by FTX, the users lose access to their crypto. And if worst comes to worst which means if the exchange completely collapses and goes under, your crypto could be gone forever just like that.
"The Not your Keys, Not your Coins", was even further solidified in the Archer v Coinbase case. Which ruled in favor of the digital asset belonging to the custodian. A California court ruled in the favour of CoinBase where they were not obligated to pay out the Bitcoin Gold that was generated in the 2017 BitCoin Fork.
The InfinityWallet
The Infinity Wallet is an official wallet of the Internet Computer provided by Infinity Swap. It provides the most convenient and seamless way to interact with all the applications available on the Internet Computer ecosystem. With the Infinity Wallet, you can store and view your ICP and IS20/ICRC-1 tokens and mint test tokens, NFTs, etc. It can also serve as the primary gateway to applications on the Internet Computer as well. After Bitcoin integration, and later Ethereum integration on the Internet Computer the Infinity Wallet will be uniquely placed to take full advantage of safe and secure DeFi that renders hackable bridge tech obsolete.
The Infinity Wallet, created by Infinity Swap, is the most convenient and powerful wallet that the Internet Computer has to offer. Designed to prioritize user experience, the intuitive interface will allow you to easily interact with the Internet Computer and its various applications, as well as send and receive funds to your Internet Computer address.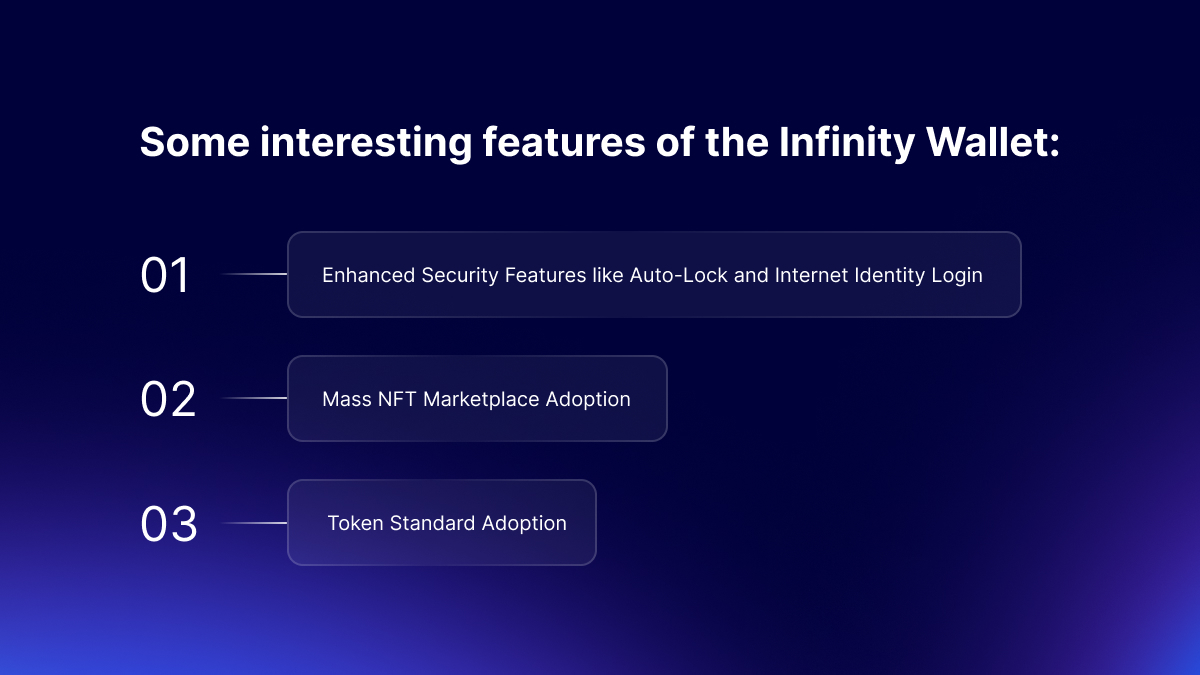 You can also migrate your current wallet to the Infinity Wallet by following these steps:
In order to migrate your existing wallet with the Infinity Wallet, you must have either
Your 12-word seed phrase (also called a mnemonic)
or
Your PEM key
You can usually find this under the "settings" menu in the wallet. For example, under settings, there may be a way to view your "secret recovery phrase", "export PEM key" or something similar.
Once you are able to save the PEM key to your computer or write down your 12-word seed phrase, you can then import it into the Infinity Wallet. To do this, you can click on the extension you've installed and click the button that says, "Want to restore an account? Click here."
Again, always remember to do your own research and remember: "not your keys, not your coins".
Connect with InfinitySwap
Twitter | Website | Telegram | Discord | Github

*Disclaimer: While every effort is made on this website to provide accurate information, any opinions expressed or information disseminated do not necessarily reflect the views of InfinitySwap itself.