InfinitySwap News
Infinity Weekly: Bitcoin Integration is Imminent!
Here at InfinitySwap, we are starting a massive PR blitz surrounding Bitcoin integration.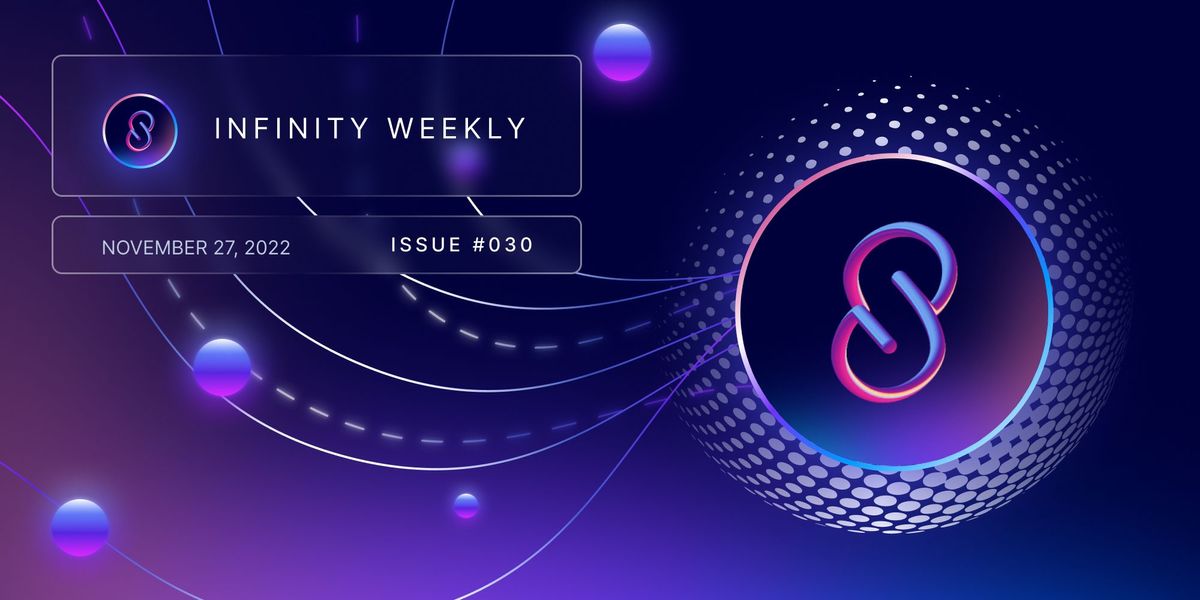 What's in Today's Email?
IC Ecosystem News
This Week in our Blog
NFT Market Update
Around the World
Weekly Chart
Meme Time
Weekly Opinion
IC Ecosystem News
♾ Here at InfinitySwap, we are starting a massive PR blitz surrounding Bitcoin integration which is set to go live in under a week. This week, we teamed up with @thecryptokang for a live stream that as of now has gained over 10.6k views. Clips will be uploaded to his huge TikTok audience of over 800,000 followers and other areas of social media will also be covered. We want to thank The Chainlink Prince for hosting our CEO, Max, and look forward to future collaborations with him on his fantastic channels.
We are also interested in connecting with more influencers, so if you are one or know of any who might be interested in covering this monumental leap for DeFi then be sure to contact daniel@infinityswap.one.
♾ We also have an ongoing campaign via Genki here: https://box.genki.io/KH6F2B
You have the chance to win 3 X 10 ICP prizes as well as 1 of 10 Infinity Canister NFTs to celebrate our AMA with each influencer, and many more discussions will be set up in the coming weeks and months. Try to complete as many tasks as possible and read the instructions as those with the highest points will win.
♾ November Global R&D Call: Missed this month's Global R&D Call? You can watch the recording via the link below. November came with some major good news--DFINITY cryptographer @manudrijvers said that we will see smart contracts begin to receive and send Bitcoin natively, as well as create ETH TXs directly on-chain. Watch the video to see a demo of ckBTC--Bitcoin wrapped by a canister smart contract necessary for direct integration.
♾ Internet Christmas Protocol: Congratulations to @itsMattSherwood, winner of the Christmas ICP t-shirt contest! His design will be available to shop on VIBES, the official DFINITY merch shop. DFINITY has been increasingly reaching out to the broader ICP community and is dedicated to showcasing some of the amazing talent available in it. No doubt there will be more fun contests in the future!
♾ Meet Me in Vancouver: Join Jan Camenisch, CTO, and cryptographer at DFINITY, for a workshop on Dec. 15. The event, hosted by Blockchain@UBC, will go over Internet Computer basics. Leaders from the ICP community will present the burgeoning Internet Computer ecosystem and emerging use cases and discuss how to engineer solutions on the Internet Computer Protocol. Registration is free.
♾ SNS-1 101: Airdrop has already happened for the first SNS (Service Nervous System) token, the SNS-1, but the public sale is coming soon! Learn more about this historic token in the DSCVR post below. The token will have a supply of 10,000 with 0% inflation, and be used as a governance token for the first SNS DAO on the Internet Computer.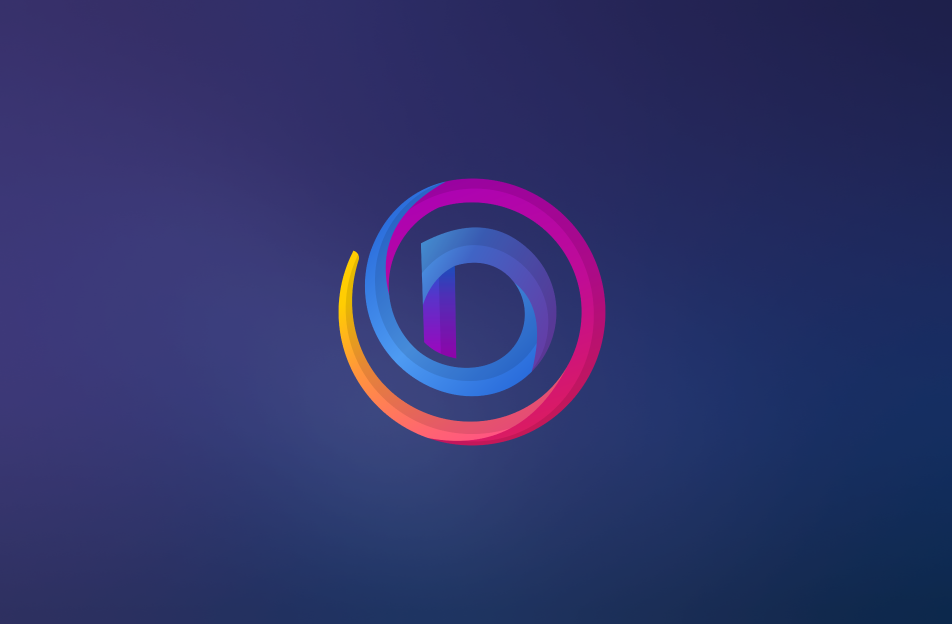 ♾ Something to Write About: Supernova Hackathon winner Team Bonsai is hosting a storytelling contest on their interactive platform, Kontribute. Entering the contest is simple: post a one-page story and explore the Kontribute platform to experience what SocialFi will look like in the future. You could win from a prize pool of 100 NFTs. Good luck!
---
♾ Bit of Recognition
We love the fact that Ben Armstrong has now hit over a million followers, and has gained over 100,000 since announcing support for ICP. This sudden surge shows the grassroots support behind Ben as he helps to amplify our message to his massive fanbase. Not only is he actively retweeting our tweets, but he is also signed up for our newsletter too. We are grateful for your support, Ben, and we will continue to deliver quality information regarding all things ICP and beyond.
This Week In Our Blog
The FTX collapse is proving to be one of the most scandalous events in crypto history. InfinitySwap CEO Max Chamberlain and Bob Bodily, CEO of Toniq Labs, get together in a community conversation to unpack and analyze what happened.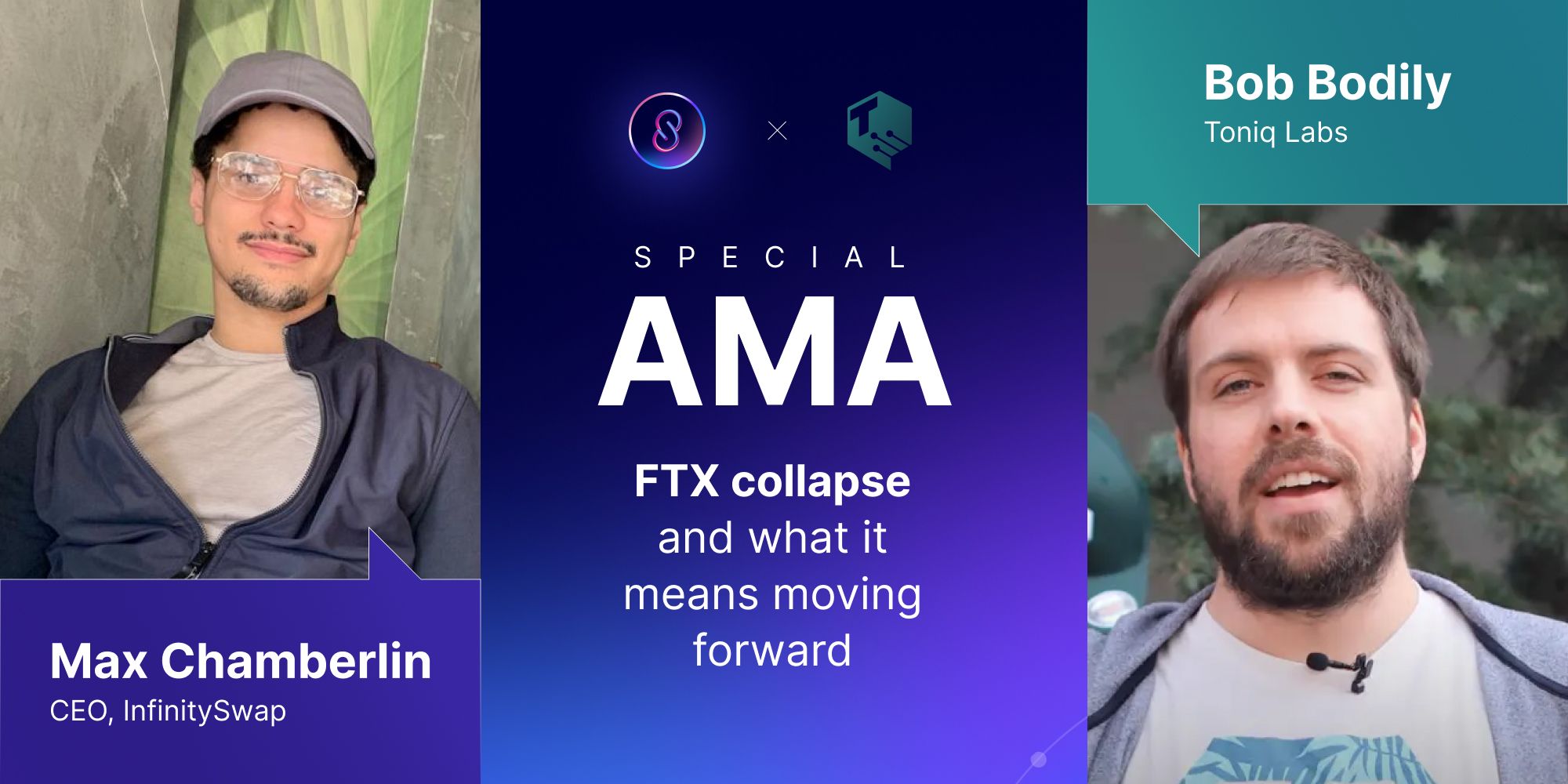 While CeFi (Centralized Finance) took a big hit and deeply impacted cryptocurrency trading, the debacle has only made the case for DeFi (Decentralized Finance) stronger. Read our deep dive into the advantages of DeFi and why financial self-sovereignty is so important.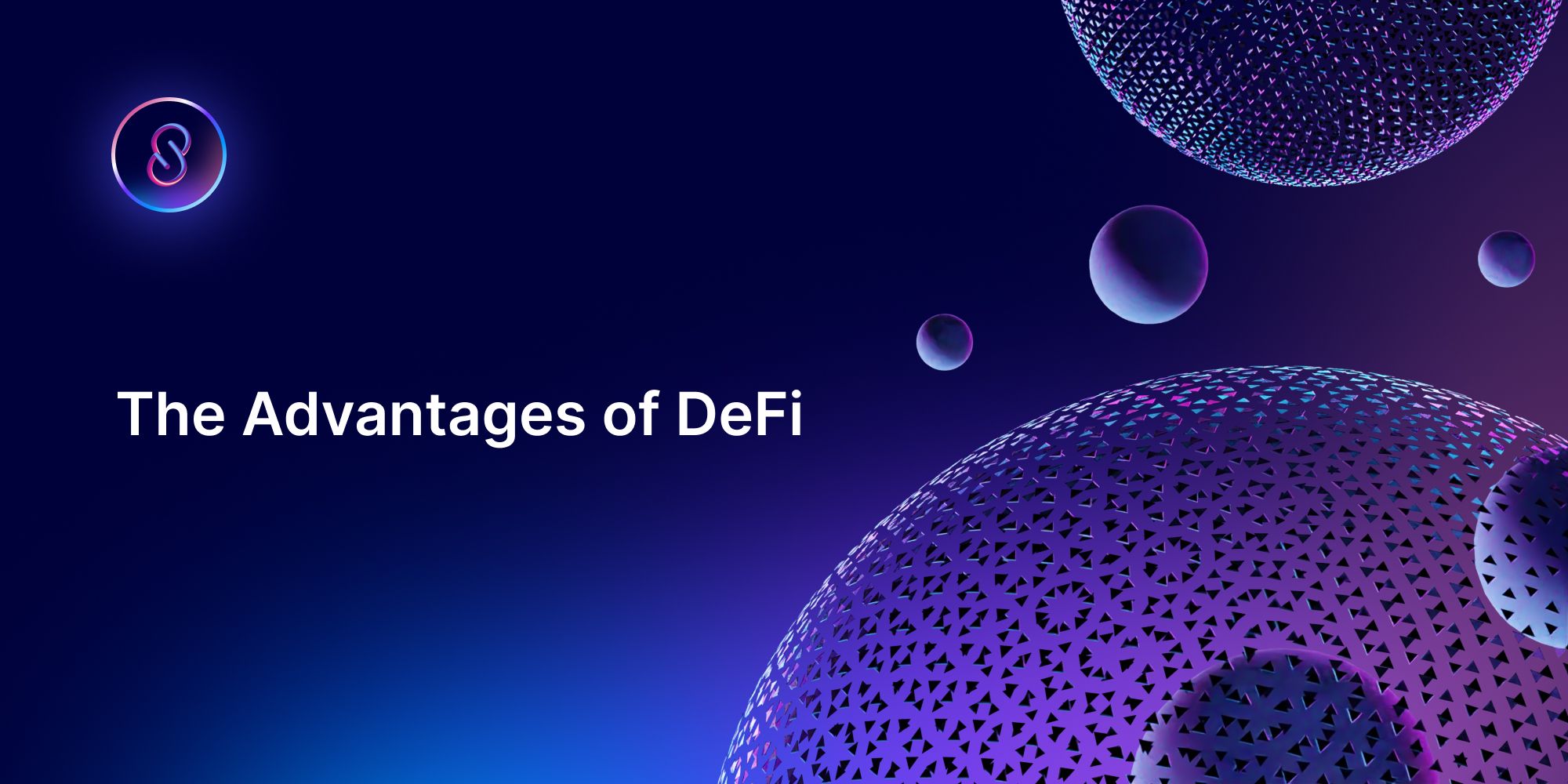 Read our article on $ICP tokenomics to get a clearer understanding of how it all works. That is, how inflation and deflation are controlled on The Internet Computer. You may be surprised at what you learn, even if you're already familiar with the IC.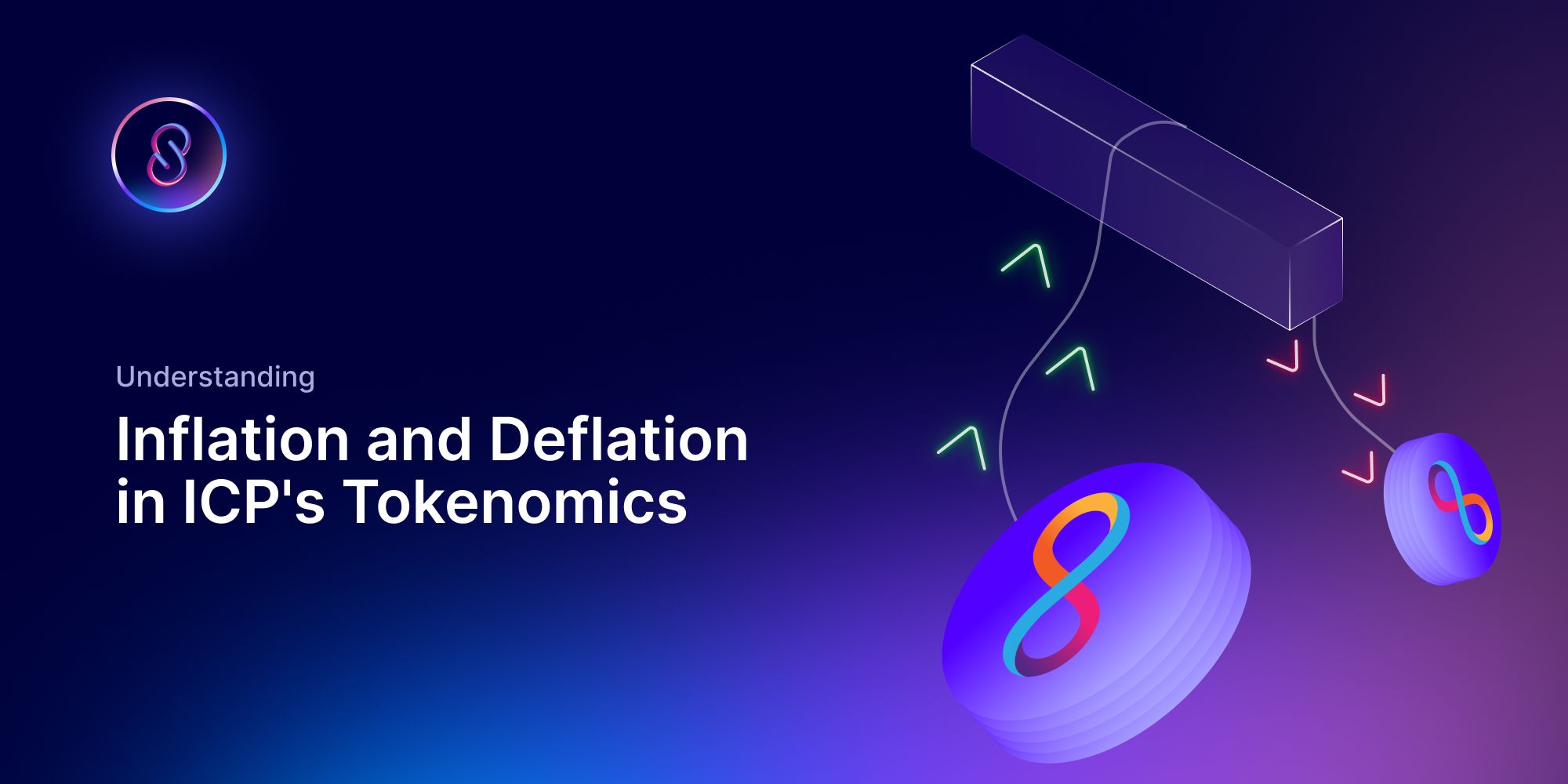 This is a Must See. Ben Armstrong (also known as BitBoy) is one of the best-known influencers in crypto. Watch his exclusive interview with DFINITY founder and Chief Scientist, Dominic Williams, as they cover everything from what The Internet Computer is and the truth is behind the price action following Genesis.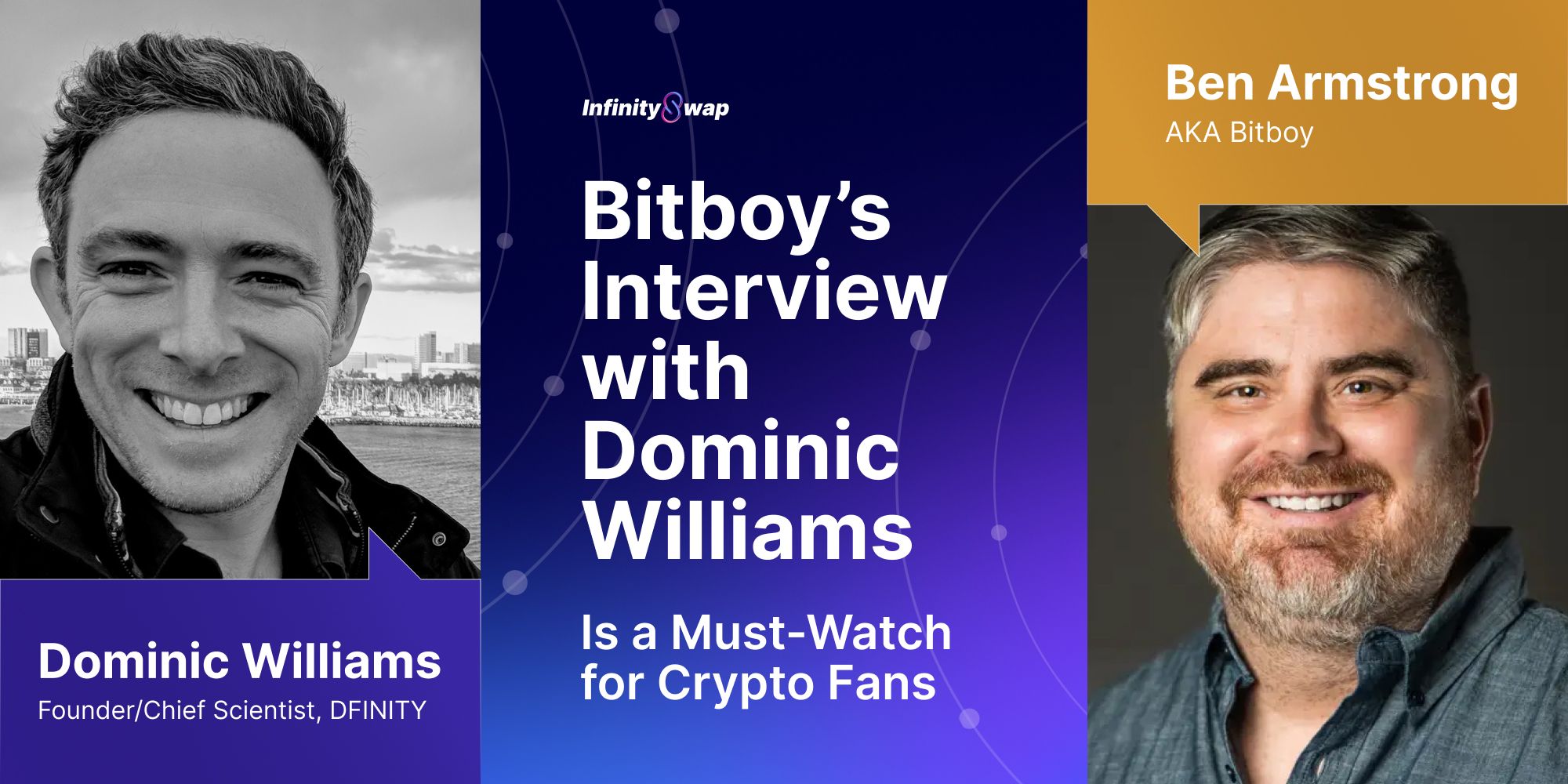 ---
AMA with Dfinity Community
We were delighted to have @DukakisTejada and @Nopointproven on to discuss the direction that Dfinity Community and DSquad will take moving forward.
We also had a really interesting open-floor discussion about the community in general, and it might be something we can do monthly moving forward as it generated a lot of healthy feedback and lively debate.  Let us know in the comments section if that is something you would like to see.
NFT Market Update
🎨 Saorsa Labs is continuing to promote its upcoming NFT collection – Genesis II. They've partnered with a number of creators on the IC, so you are sure to run into some giveaways. The most interesting thing about these NFTs is how dynamic they are. For example, they contain a metrics window that updates every 15 minutes with real information about the Internet Computer (such as ICP price, number of canisters, number of nodes, etc.). There are many other special features to these NFTs, and they are worth a look if you are searching for something new and unique on the NFT scene.
🎨 IC Bucks, a collection of artworks from Egido Val, has been selected to participate in an IRL art exhibit in the city of Goya, Spain. This is the city where Egido Val is from. The NFTs will be provided with a wall to present a collection of IC Bucks in mural format. Egido intends to include QR codes that will allow people who see the collection in the exhibit to interact easily with the rest of the collection.
🎨 Ludo is making headlines in the NFT market once again, this time with a digital/physical crossover. An artwork he created entitled "Reboot" will be the subject of an upcoming NFT auction, and the winner will also receive a physical copy of the piece. He even tweeted out an image of the physical artwork in the process of being created. This will be Ludo's first digital/physical release. The physical artwork was created from acrylic, graphite, and silkscreen on paper.
---
Around the Web
💸 Mo' Money, Mo' Problems: Binance gave the crypto community something to be thankful about on Thursday when they announced in a blog post that $1b will initially be devoted to a recovery fund, meant to prop up struggling players in the industry following the FTX collapse. Binance CEO Changpeng Zhao (often referred to on CryptoTwitter as "CZ") shared the recovery fund public wallet address, noting that Binance will "do this transparently". The wallet shows a balance of roughly $1b in BUSD, Binance's stablecoin.
🌹 A Heavy Heart: Tiantian Kullander passed away in his sleep on November 23rd, leaving the crypto community in shock. The 30-year-old was the co-founder of Amber Group, a Hong Kong-based crypto finance service provider valued at $3b. Besides Amber Ground, Kullander sat on the board of Fnatic, an esports company, and also founded KeeperDAO. Kullander leaves behind a wife and a son.
🇷🇺 National Affair: Russian lawmakers are working on a series of amendments to change the existing legislation surrounding digital financial assets, such as cryptocurrency and NFTs. The goal is to launch a national crypto exchange, and the effort is reportedly supported by both the Ministry of Finance and the Central Bank of Russia. Anatoly Aksakov, head of the Russian parliament's Committee on Financial Markets, has suggested that the exchange could be launched as part of the Moscow Exchange, thus backing cryptocurrency with a sense of stability.
💊 Bit... No, BatBoy?: Ben Armstrong, also known as BitBoy, is seemingly stepping up as a vigilante figure as of late. Armstrong surprised the crypto community on Saturday when he tweeted photos of a Toyota Corolla alleged to belong to disgraced FTX founder Sam Bankman-Fried, along with a caption:
---
Weekly Chart

Voting Rewards inflation is different from the Annualized estimated reward which is currently 18.7%
---
Meme of the Week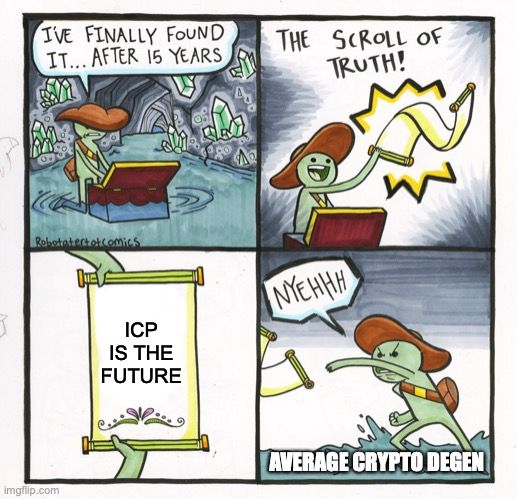 ---
A Matter of Opinion: Editor-in-Chief: InfinitySwap PR Campaign begins in light of the Imminent BTC Integration
Hello everyone. I hope you're having a great weekend.
I'm quite excited about writing a year-in-review article at the end of December, just to prepare for 2022 to be in the rear view mirror. It has been a challenging year for many of us, but a year we will be able to look back on and remember as one in which we laid the foundations for something bigger than ourselves.
Technology has improved human life beyond the comprehension of most alive today. I'm old enough to remember growing up without the internet, without cell phones, and without email. In 20 years from now, with the abundant advantages that blockchain and DeFi bring to the consumer, I truly believe centralized banking will be on its way out.
Dominic Williams coined the phrase 'smart contracts will rule the world' and he was right. Code will cut out the trust element needed between two business parties and cut out profiteering middlemen. Future generations will live in a world of decentralized finance and social media, where they control their own data and assets.
BTC integration is the first step towards the type of DeFi that can be mass adopted. It removes the need for bridges that can easily be hacked and will bring everything together seamlessly under one decentralized roof. InfinitySwap is uniquely positioned to take full advantage of chain key cryptography to make this a reality in the coming months.
As a result, we are ramping up our PR campaign in the immediate future. We had our first influencer interview our CEO, Max over the weekend and we are getting involved in community and partner AMAs and running campaigns.  We're preparing articles that highlight the distinct advantages we bring to the DeFi field and will disseminate them to other publications. We're shifting our blog and social media focus to become more cross-chain and to bring in people from other communities, especially Bitcoiners who should be interested in Bitcoin getting its own smart contracts.
As a result, you, our community of #INFINISWAPPERS will be crucial. We need you to put us in touch with influencers, to like and retweet our posts, to share our campaigns (and enter if you want a chance to win) and to show support in every way you can. We already have such a great connection with our devoted and loyal community, and we will be rewarding you soon with a drop on  Yumi Marketplace called 'Infinity Canisters' which will be the very first collection to make use of an advanced rarity function.
Thank you always, and have a great week moving forward!
---
Connect with InfinitySwap
Twitter | Website | Telegram | Discord | Github
---

---
*Disclaimer: Note that cryptocurrencies can be volatile and speculation should not be construed as financial advice in any capacity. All opinions of the author are their own and do not necessarily reflect the opinions or position of InfinitySwap or its staff.
---