Crypto
Dfinity Community Rebrands as Coinhustle
With great excitement, it is our honor to announce that InfinitySwap's longtime partner and collaborator, Dfinity Community (DC), under Dukakis's leadership, is rebranding as Coinhustle to expand its mission outside of the ICP ecosystem.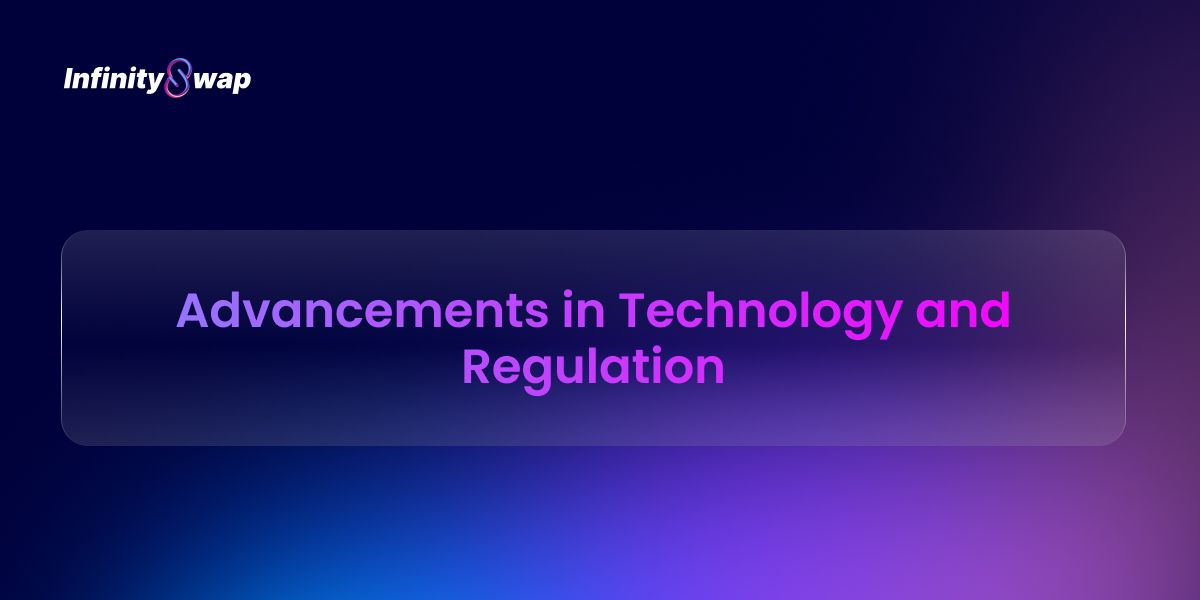 Recently, I had the pleasure and privilege of interviewing Dukakis Tejada, a major figure who has worked tirelessly behind the scenes on behalf of the Internet Computer Community. We've worked together for two years now and have forged a bond over our shared mission to promote the DFINITY Foundation's revolutionary blockchain technology and cultivate an engaged user community.
Thus, with great excitement, it is my honor to announce that InfinitySwap's longtime partner and collaborator, Dfinity Community (DC), under Dukakis's leadership, is rebranding as Coinhustle to expand its mission.
Without further ado, here's Dukakis in his own words!
Interview with Dukakis Tejada
How did you discover the Internet Computer?
I stumbled upon the Internet Computer like a kid stumbling upon a hidden candy jar. I was scouring the web for the next big thing in the crypto world, and BAM! There it was, DFINITY. I was immediately hooked, and the FOMO set in. I knew I had to be a part of this project, but getting in on the ICO was going to be tough. So, I came up with a Plan B. I joined the community, flexed my Telegram moderation muscles, and before you know it, I was appointed moderator for the official English and Spanish communities. It was love at first byte.
What inspired you to put together the Dfinity Community?
I'm on a mission to positively impact millions of people, and I saw an opportunity to do that with DFINITY. I put on my marketer hat and assembled a team of volunteers. Together, we created a vision, crafted some killer content, and devised a marketing strategy. And just like that, the Dfinity Community was born. And let me tell you; it's been one wild ride!
I want to thank the original Dfinity Community team because, without them, we wouldn't be what we are today. The original team was composed of Daniel James, Vignesh (aka Catpirate), Ali, Oscar, Sunny, and myself.
What, in your opinion, has been the greatest challenge for DC?
Budget constraints have been our biggest challenge. We've had to make a lot of magic happen with very few resources. But you know what they say, when life gives you lemons, make lemonade. And that's exactly what we did, thanks in part to the support from the DFINITY foundation.
What, in your opinion, is DC's greatest accomplishment thus far?
I'm incredibly proud of all that we've accomplished so far, but if I had to pick a few highlights (okay, perhaps more than a few!), I'd say:
Reaching over 100k people through our website during the bull market.
Building a combined community of over 80,000 people. We are now the largest Internet Computer community.
Through our website and social media strategy, we have reached thousands of people that heard about the Internet Computer for the first time through us.
Building an amazing team of passionate people that performed marketing and content positions for the first time with us and have now leadership positions in other projects. Daniel James is a good example of this. I feel very happy when I see former team members succeed in other projects in part because of the experience they gained with us.
The co-organization of the first Motoko Bootcamp, where hundreds of developers were educated on the Internet Computer.
The creation of the first engage-to-earn NFT game. A special acknowledgment to Isaac, Seb, Arun, Andrew, and the whole community. Without their invaluable contributions and support, this achievement would not have been possible.
Where is DC going next? What's the roadmap?
Our original vision was to support DFINITY's mission of reinventing the internet, and we're not done yet. We want to be a leading voice in the crypto space, so we're rebranding as Coinhustle and expanding our coverage to all things crypto, since the Internet Computer is all about synergy and bringing out the best in other blockchains rather than replacing them. To put it another way, the Internet Computer is the Ethereum savior, not the Ethereum killer.
Therefore, we're excited to reach, inform, educate, and entertain even more people on our journey to becoming one of the most influential crypto media companies in the world. Onward with the Web3 revolution!
Conclusion: Coinhustle and the Web3 Revolution
Coinhustle plans to tackle its expanded mission to take the crypto world by storm by building a strong team of motivated marketers, content creators, and storytellers to create fresh and impactful content. They will develop an innovative business model to acquire the resources needed to expand their influence. They aim to create a modern media brand and community that people will want to be a part of and advocate for. Additionally, they will use creative strategies for content distribution and traffic acquisition to stay ahead of current trends and changes in content consumer preferences.
Coinhustle, cheers to you from InfinitySwap! Congratulations on the rebrand, it looks fantastic!
Connect with InfinitySwap
Twitter | Website | Telegram | Discord | Github