Bitfinity Weekly: Ripple Effect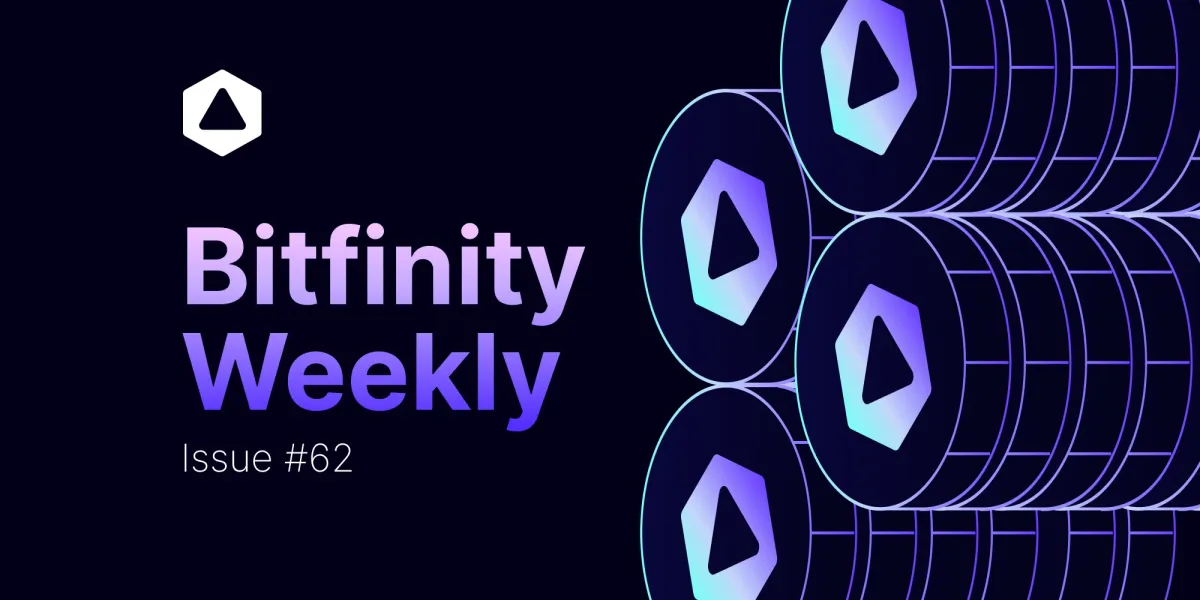 Welcome to Issue #62 of Bitfinity Weekly for our #BITFINIANS community. If this newsletter was forwarded to you, sign up here.
What's in Today's Email?
Global Crypto News
This Week in our Blog
NFT Market Bytes
Tweet of the Week
Meme Time
A Matter of Opinion
---
Global Crypto News
Ripple Effect: Good news for $XRP Army! A U.S. judge ruled that Ripple Labs Inc. did not violate federal securities law by selling its $XRP token on public exchanges, marking a significant legal victory for the crypto industry. However, the ruling stated that Ripple did violate federal securities law by selling $XRP directly to "sophisticated investors", giving the SEC a partial victory. The ruling resulted in an almost immediate 75% increase in $XRP's value, and the overall market has seen a healthy boost since the ruling on Thursday.
Raising the Temperature: Alex Mashinsky, founder and former CEO of bankrupt cryptocurrency lender Celcius, has been arrested and charged with multiple counts of fraud. Other charges include falsely depicting Celsius as a bank, misleading customers about funds appropriation, among other criminal offenses. Additionally, Mashinsky and Celsius' former chief revenue officer, Roni Cohen-Pavon, face charges such as "criminally manipulating" their own proprietary token ($CEL), and otherwise knowingly engaging in "complex financial schemes".
Seeking Asylum: Arkham Intelligence, a blockchain intelligence company that Internet Computer Protocol ($ICP) investors may be familiar with thanks to a controversial "ICP Report" in 2021, in which Arkham accused DFINITY of engineering a pump-and-dump scheme, has found itself under intense scrutiny from the CT (Crypto Twitter) community. The announcement of Arkham opening a platform that will allow users to "anonymously buy and sell information" on wallets and set "intel bounties" was derided as a dox-to-earn program by CT figured like @poordart.
While Arkham has defended their position, it seems that they may not exactly care about the privacy or safety of anyone's data. An intrepid CT sleuth discovered that all Arkham referral links shared on Twitter could be easily decoded to dox the referrer's email. According to @MatsumotoWins, Arkham has been aware of the security risk since January but had not made any corrections.
Down the Drain: Arcadia Finance, a noncustodial DeFi protocol, was hacked for roughly $455k on Monday. The breach, which was made possible by exploiting a code vulnerability, allowed the hacker to drain funds from Arcadia's Ethereum and Optimism vaults.
Suspicious Minds: MultiChain, a cross-chain DeFi protocol, is halting its operations due to a lack of funds. This sudden announcement follows a series of bad news surrounding MultiChain: CEO Zhaojun has not been in contact with the MultiChain team since his detainment by the Chinese police in late May, and just last week the protocol appeared to be hacked as on-chain observers noticed an outflow of $100m. However, blockchain analytics firm Chainalysis suggests that the large withdrawals appear to be a "rug pull" by insiders, not a hack.
---
This Week in our Blog
Although recent developments and news suggest that the MultiChain exploit was an insider job and not another bridge hack, our breaking story provides a clearer insight into how and why these DeFi security breaches are so common: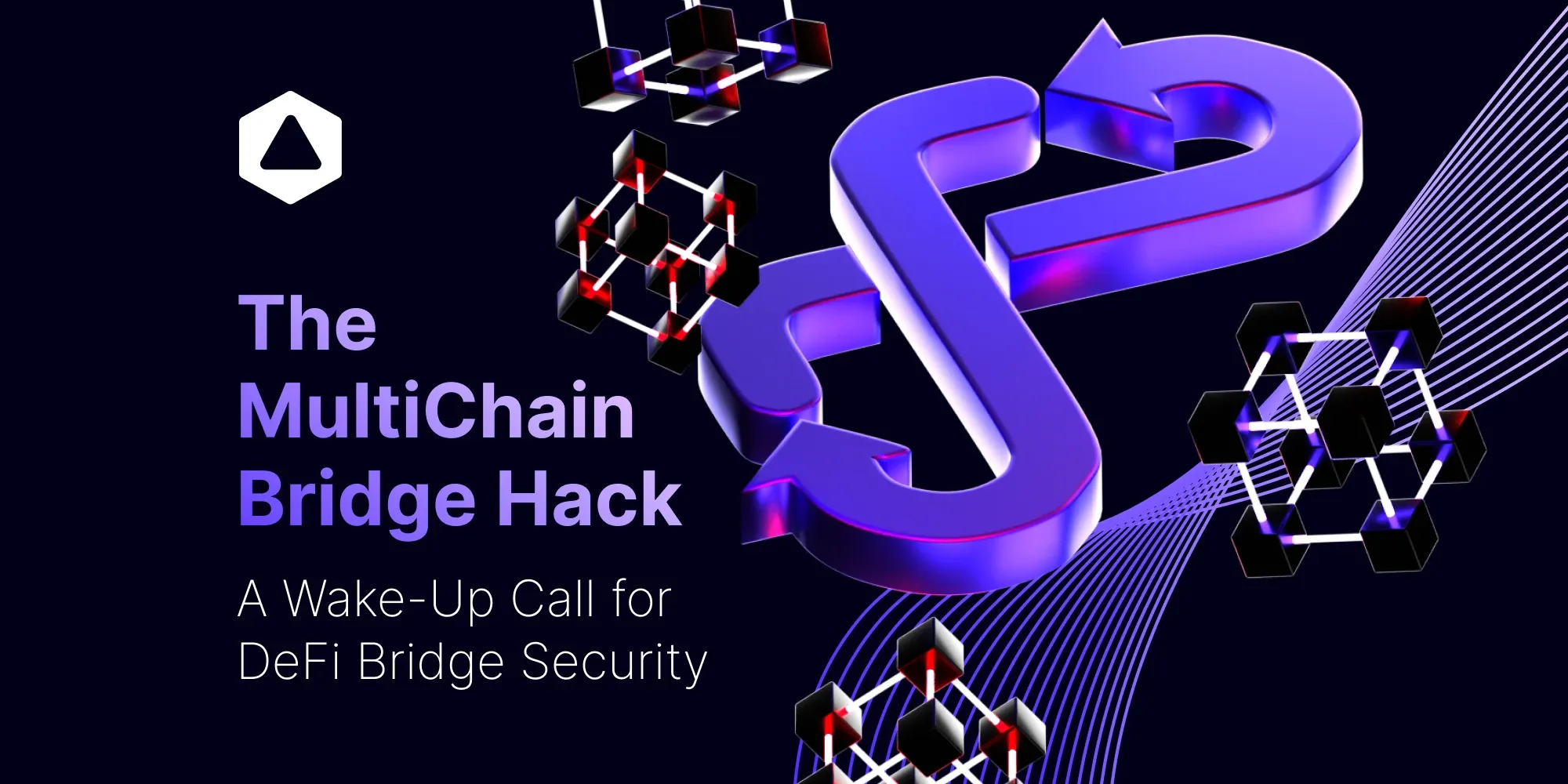 Sure, you may use a wallet for your cryptocurrency, but do you know how it all works? We cover all the basics of a custodial and non-custodial crypto wallet in this beginner-friendly guide: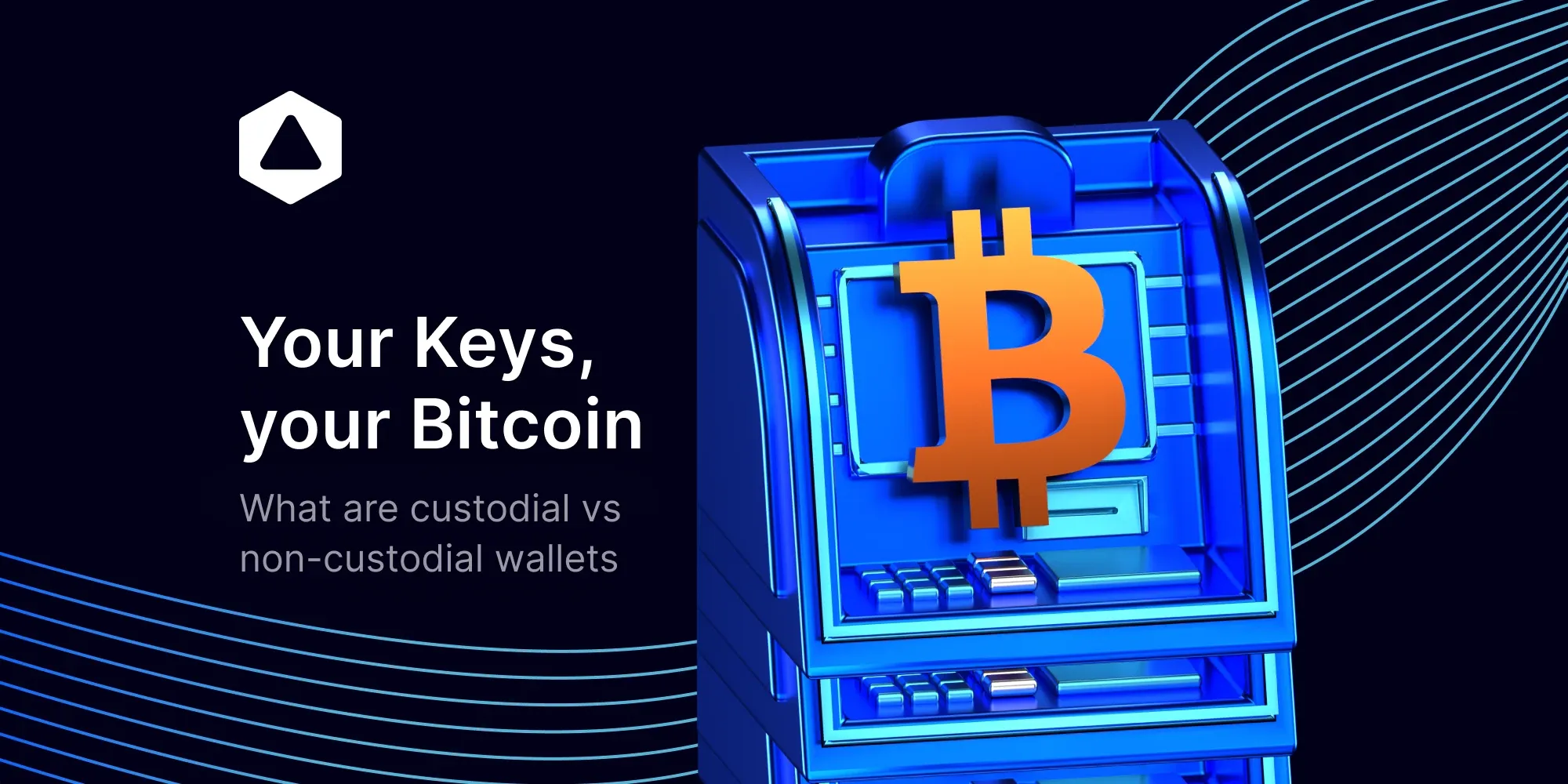 ---
NFT Market Bytes
Starry Eyes: Olyverse, a metaverse platform that bills itself as a "decentralized stars club", is launching an NFT collection featuring masterpieces by Van Gogh. Olyverse has worked with Thyssen-Bornemisza National Museum in Spain to certify the pieces after converting the original artworks into high-definition NFTs. Another collaboration, this time with tech giant LG, will allow the NFT owners to showcase their digital collection using "blockchain-powered displays". However, it is unclear how and what blockchain technology will be used.
Flash in the Pan: Adoption is adoption, right? The Flash, a superhero movie recently released by DC and Warner Bros., is on track to be one of the biggest box office flops in cinemativ history. On Friday, haters had more to talk about when Warner Bros. Digital Collectibles announced that The Flash would be the first "new" movie to debut on their blockchain service. The digital experience, packaged and sold as NFTs, includes interactive environments and collectibles, as well as a digital copy of the film. It seems web3 sentiment is still poor among normies--this article from entertainment press behemoth Kotaku hated the idea.
Buying Style: Luxury fashion house Gucci is partnering with Christie's auction house for a sale of 21 generative artwork NFTs. The collection, titled "Future Frequencies" utilizes AI and generative techniques to create unique interpretations of classic Gucci design elements. The auction, which is set to run from July 18-25, aims to challenge preconceptions about technology and explore the intersection of art and fashion in the digital space.
Not So Dapper: Dapper Labs is back in headlines with more bad news. Dapper, best known for NFT projects like CryptoKitties and NBA Top Shot, has recently announced their third round of staff layoffs in less than a year, this time firing a total of 51 employees. This move comes amid a broader slump in NFT markets and trading, as well as a February lawsuit ruling Dapper Labs was involved with, which concluded that NBA Top Shoft NFTs are "plausibly" unregistered securities.
---
Tweet of the Week
---
Meme Time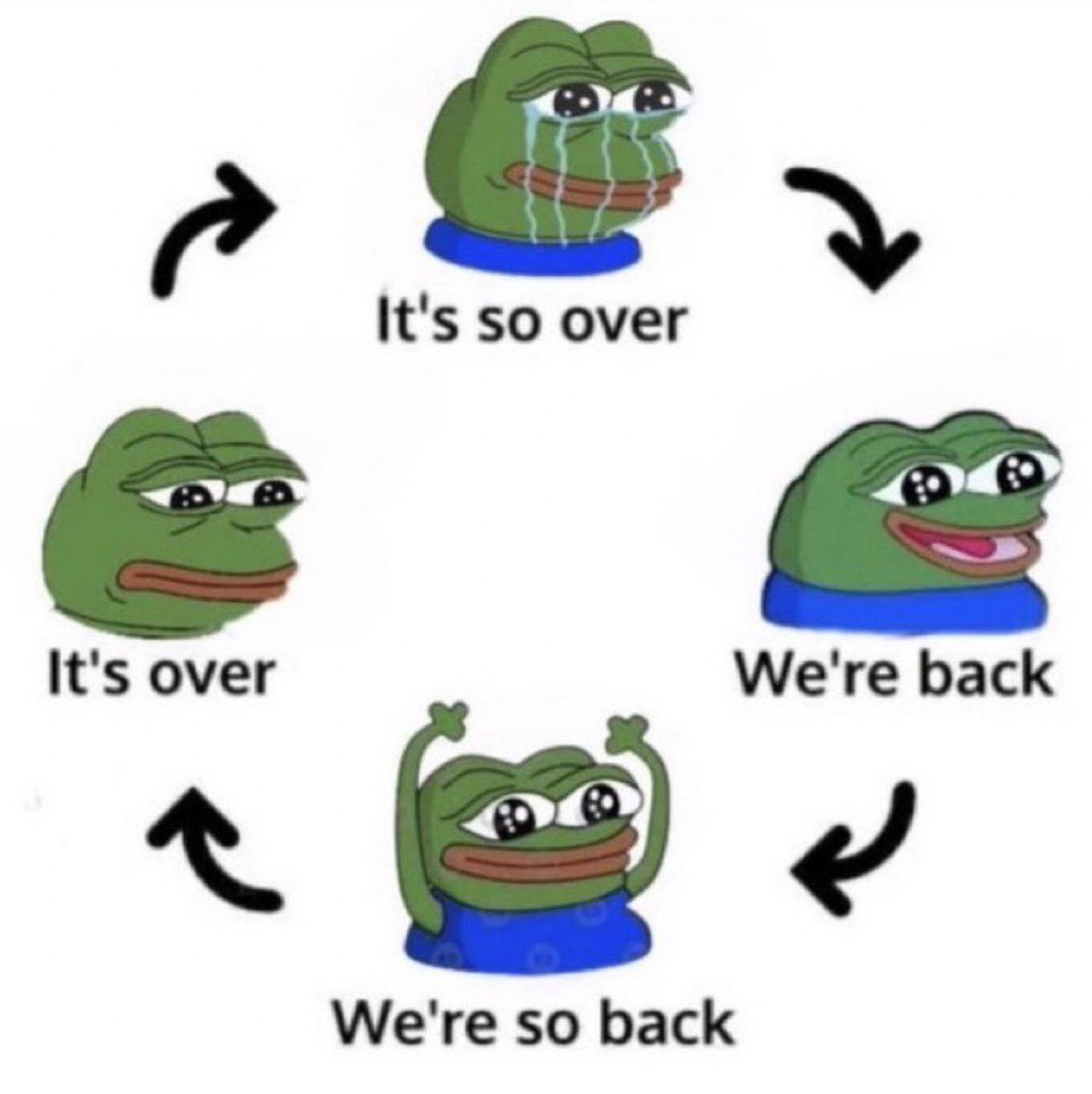 ---
A Matter of Opinion
What a week it's been. With the Ripple lawsuit finally concluding its years-long courtroom saga with a decidedly pro-crypto conclusion, sentiment is higher than its been for quite some time. Despite some bad news, this week has been full of victories (both big and small) for those of us in the crypto community.
In addition to the Ripple victory, this week also saw Blackrock's Spot Bitcoin ETF application being formally accepted by the SEC--a small but significant event that will potentially open the doors to greater financial adoption than ever before. Yet, we must remember amidst the excitement that staying level-headed is essential. Let us acknowledge the good news but also assess investment strategies and long-term goals calmly.
Celebrating the wins is an essential part of our journey, but it's equally vital to embrace a rational mindset. While it's tempting to ride the wave of exuberance and FOMO, taking the time to evaluate our investment strategies and long-term goals is essential. Not everyone trades/invests in the same way. I urge you to take some time this week to think about what works best for you personally, given your skills and your investment budget. For some of you, diversification and DCA is a solid (if not as exciting of a) strategy. For others, dedicating time to hunting airdrops or scouting out undervalued altcoins may be more in your wheelhouse.  
Let us use this week's experiences to reinforce our commitment to emotional resilience. Hasty, emotion-driven decisions are often fraught with regrets, whereas clear-headed, rational choices have a higher chance of success in the long run. Seeking advice from trusted resources, thoroughly researching potential investments, and properly assessing oneself can help us navigate the unpredictable waters of crypto.
---
Connect with Bitfinity Network
Bitfinity Wallet | Bitfinity Network | Twitter | Telegram | Discord | Github

*Disclaimer: While every effort is made on this website to provide accurate information, any opinions expressed or information disseminated do not necessarily reflect the views of Bitfinity itself.