Newsletter
Bitfinity Weekly: On-Chain Intelligence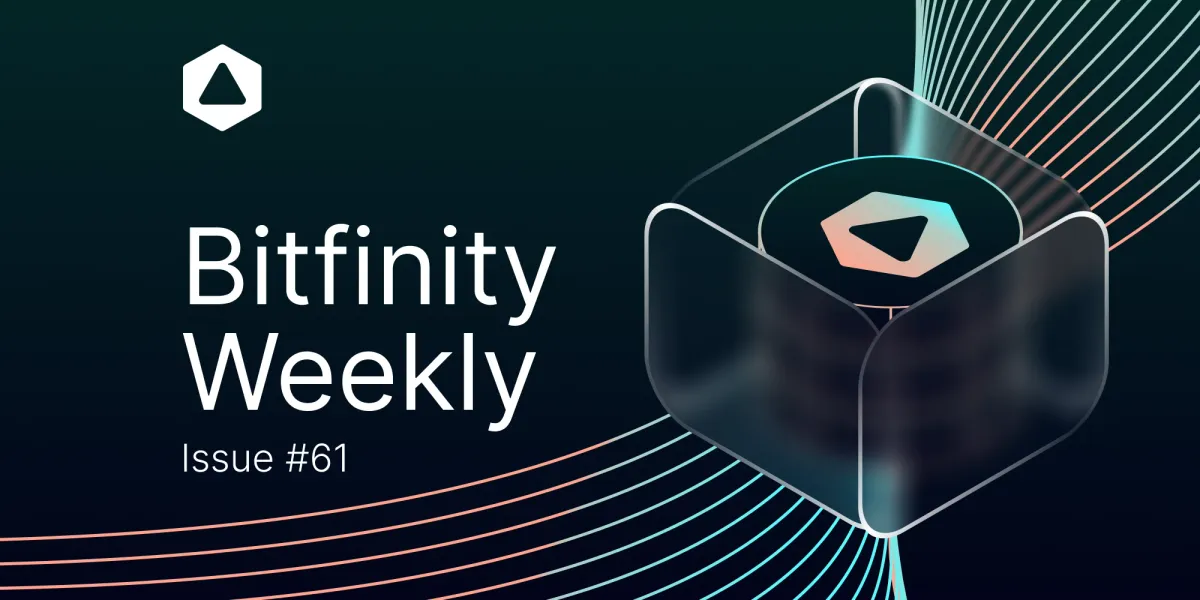 Welcome to Issue #61 of Bitfinity Weekly for our #BITFINIANS community. If this newsletter was forwarded to you, sign up here.
What's in Today's Email?
Global Crypto News
This Week in our Blog
NFT Market Bytes
Tweet of the Week
Meme Time
A Matter of Opinion
---
Global Crypto News
🎯 Targeted: Jesse Powell, the founder of crypto exchange Kraken, is under investigation by the FBI due to allegations that he hacked and cyberstalked members of Verge, a nonprofit arts group that Powell founded in 2007. While prosecutors have not formally accused Powell of any crimes, his home in the prestigeous Brentwood neighborhood of Los Angelos was searched, and several electronic devices seized.

👋 A Farewell to CZ: Top executives have recently left Binance and the timing couldn't be worse. The crypto exchange, which is under heavy scrutiny from governments around the globe, have been dealing with numerous rumors of the company being in trouble, even insolvent. While Binance CEO Changpeng Zhao ("CZ") have dismissed the rumors as FUD (Fear, Uncertainty and Doubt), the departures of General Counsel Hon Ng, Chief Strategy Officer Patrick Hillmann, and Senior Vice President of Compliance Steven Christie, sit uneasy for many.
💼 In With the New: Ryan Wyatt stepped down from his role as Polygon Labs President on Friday, announcing that he would be taking on a temporary advisory role to help incoming CEO Marc Boiron get situated in his new position. Boiron is a crypto veteran with experience at AAVE, one of the most popular DeFi protocols, known for overcollateralized short term loans. Polygon Labs is behind the token $MATIC, and its eponymous blockchain is the largest EVM currently in existence.
⚡ Sonic Speedbump: Sega has changed its positive outlook on web3, at least for now. The Japanese video game company was open to the idea of figuring out how to integrate blockchain technology with its IP catalog. However, recent comments from the company's Co-Chief Operating Officer repeats what many critics say about the current crop of web3 games: "The action in play-to-ear games is boring <...> What's the point if games are no fun?"
🤖 Cryptographically Intelligent: AI and crypto are becoming more entwined than ever. Both Paolo Ardoino (Tether's Chief Technology Officer) and Arthur Hayes (of BitMEX infamy) released statements this week that they believe Bitcoin will see significant adoption from AI builders along with adoption from future AI sentience themselves. Additionally, this week saw breaking news of Solana Labs creating AI tools for NFT purchasing, and a successful $4m fund raise led by Binance for Web3Go, an AI blockchain data firm.
---
This Week in our Blog
SBTs (Soulbound tokens), a form of NFTs initially proposed by Ethereum founder Vitalik Buterin, have the potential to disrupt industries and transform the way we interact with technologies. Learn how SBTs work and how they could impact the future of crypto and the Web3 ecosystem at large: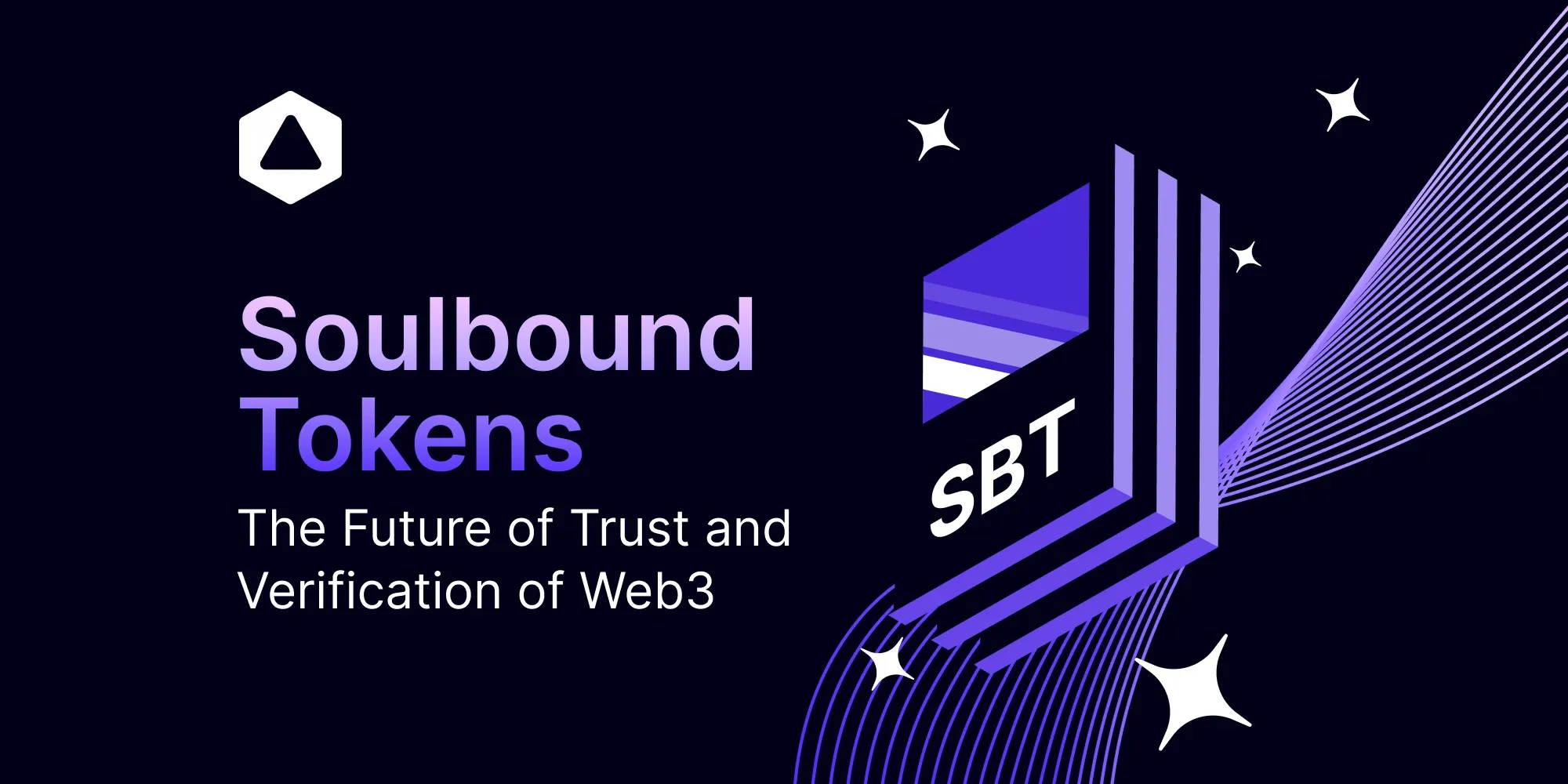 You know about Bitcoin Ordinals, now it's time to learn about the newest kid on the block, Ethereum's "Ethscriptions". We dive into what they are, how they work, how they compare to Ordinals, and speculate on what the future looks like for this newest form of digital assets.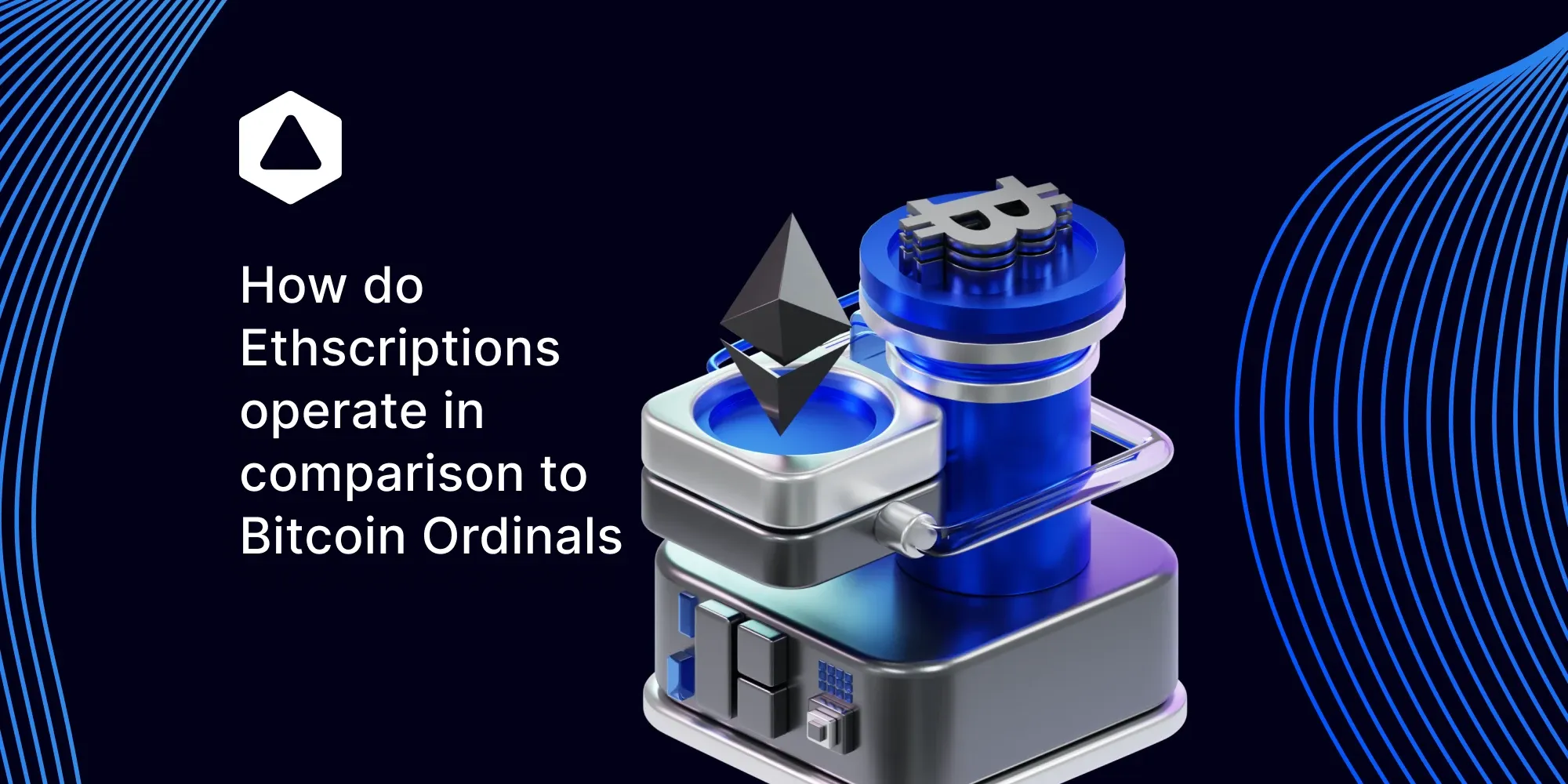 When we talk about Decentralized Finance and why it's needed, South America serves as a very real example of why it's critical for people to be in control of their own financial paths. Persistently high inflation in countries like Argentina demonstrates the need for an international vehicle of wealth preservation. Read more in our article below: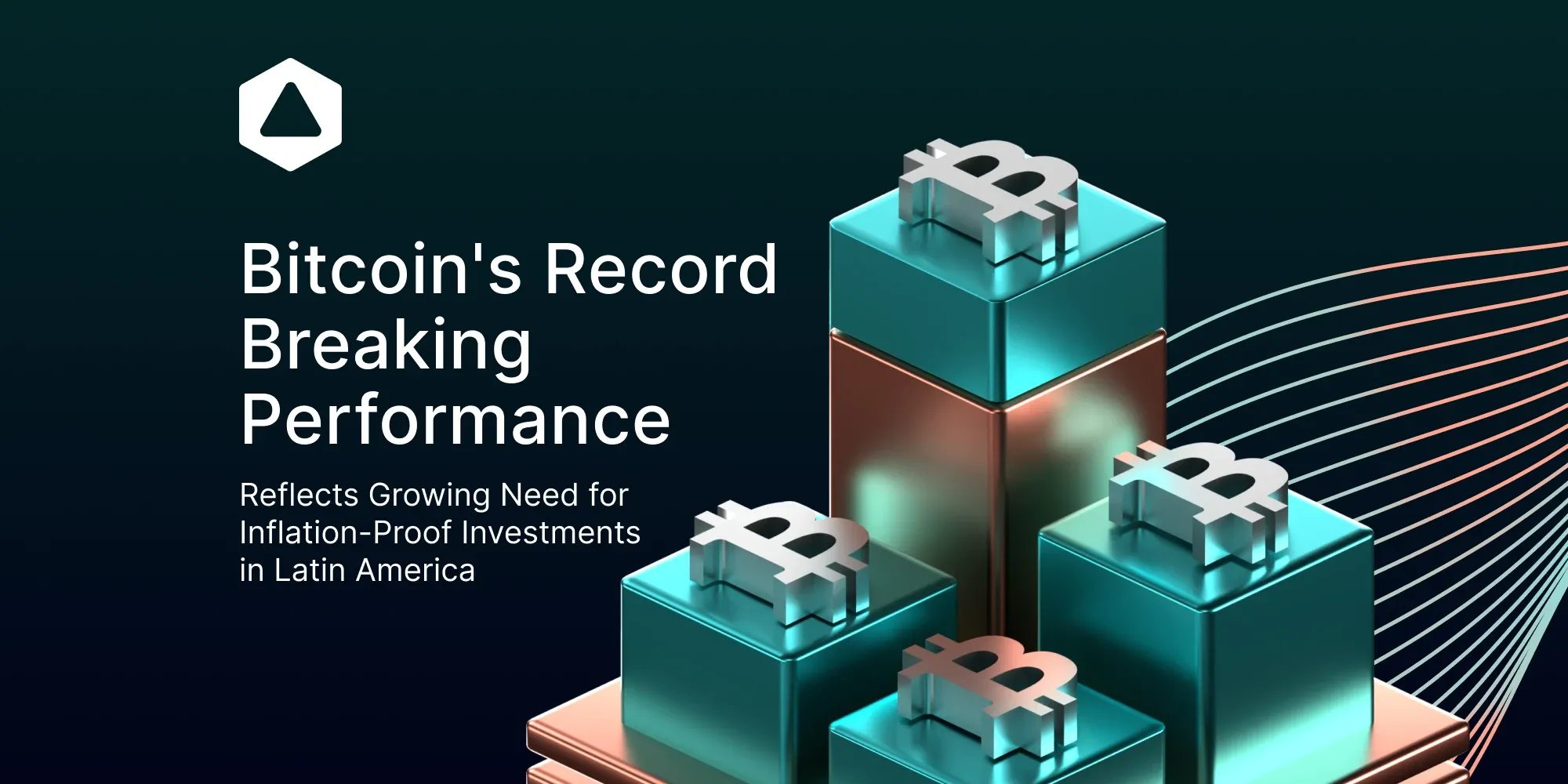 Our guide to analyzing crypto projects has landed! This comprehensive article covers the fundamentals (like how to evaluate websites and doing due diligence on team backgrounds), how to understand tokenomics, and much more. This is a must read for anyone who wants to understand how to properly assess projects.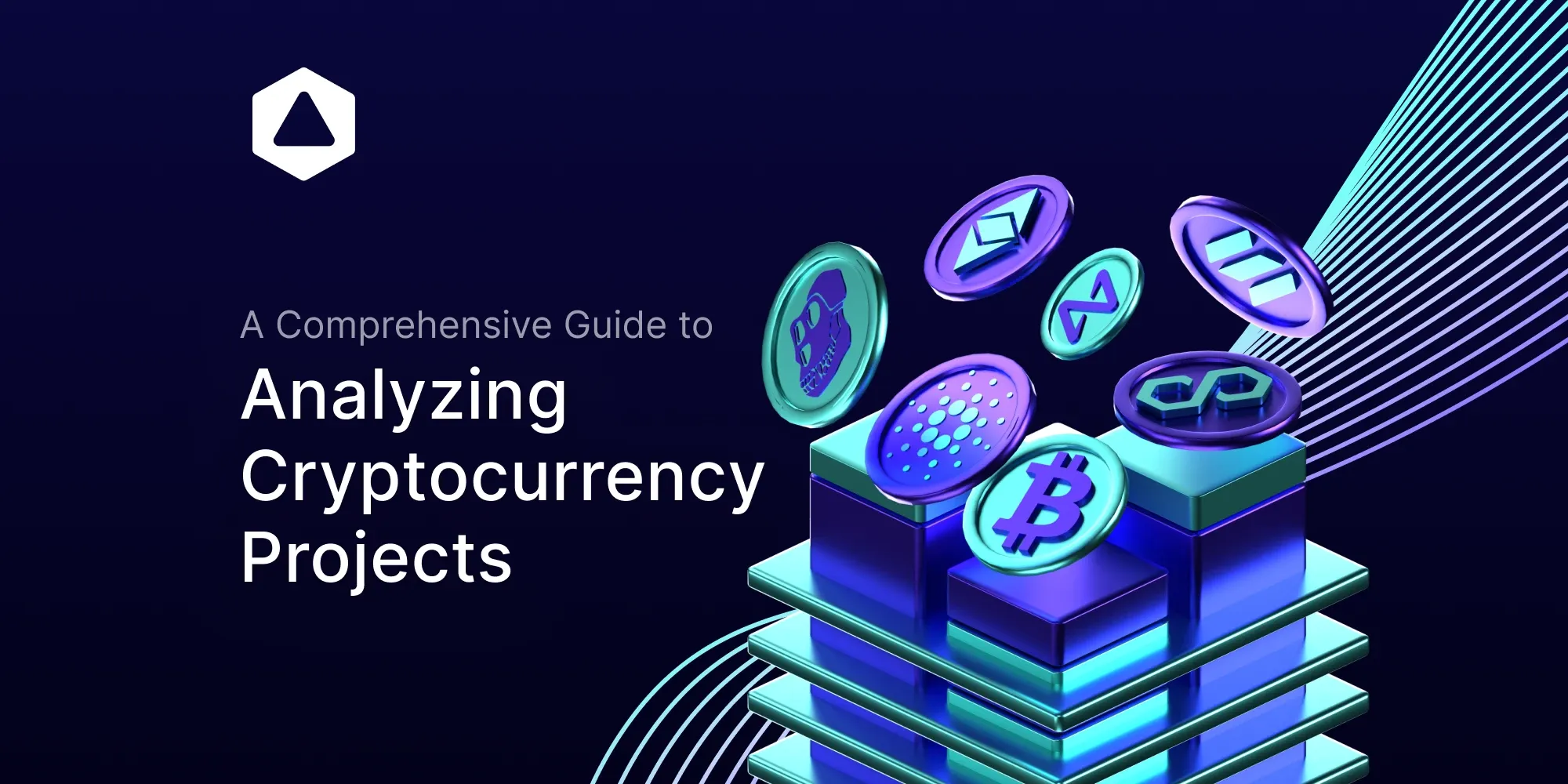 ---
NFT Market Bytes
🖼️ No Financial Traction: NFTs are having an exceptionally bad week. Ethereum NFT royalties have hit a 2-year low, according to a report from blockchain analytics firm Nansen. No wonder, as NFT sentiment also seems to be at an all time low. BAYC (Bored Ape Yacht Club) ecosystem NFTs have seen a drastic drop in floor price, and Azuki's Elementals reveal have left some community members so angry that a DAO has been formed to recover 30,000 $ETH from founder Zagabond via legal action.
🔐 We Heard You Like Tokens (...so we stored tokens on tokens so you can trade tokens while you trade tokens): $ORDI and $OXBT, two of the largest tokens on the BRC-20 market, partnered with Emblem to release "BRC-20 Curated Collections". Emblem, which is a tool that allows users to store tokens across different blockchains, works by storing tokens in specialized vaults. With $ORDI and $OXBT, a corresponding ERC-721 token will be minted on Ethereum to represent their BRC-20 holdings.
🐱 Down the Drain: SIM swaps keep happening and NFT collectors are being badly affected by this increasingly common scam tactic. The official Gutter Cat Gang Twitter account was hacked, alongside co-founder Gutter Ric and other prominent community members. The hackers then used malicious links that drained connecting wallets. Over $700k worth of NFTs was drained from a single wallet alone. Always be careful, even when interacting with official accounts!
🏈 Career Fumble: NFT startup Autograph, which was founded by legendary American football player Tom Brady, seems to be undergoing a strategic shift. The platform initially focused on onboarding celebrities and helping them create, curate and sell NFTs. However, the company has removed all language referring to crypto and is instead focusing on "building stronger connections and loyalty between celebrities and fans".
---
Tweet of the Week
---
Meme Time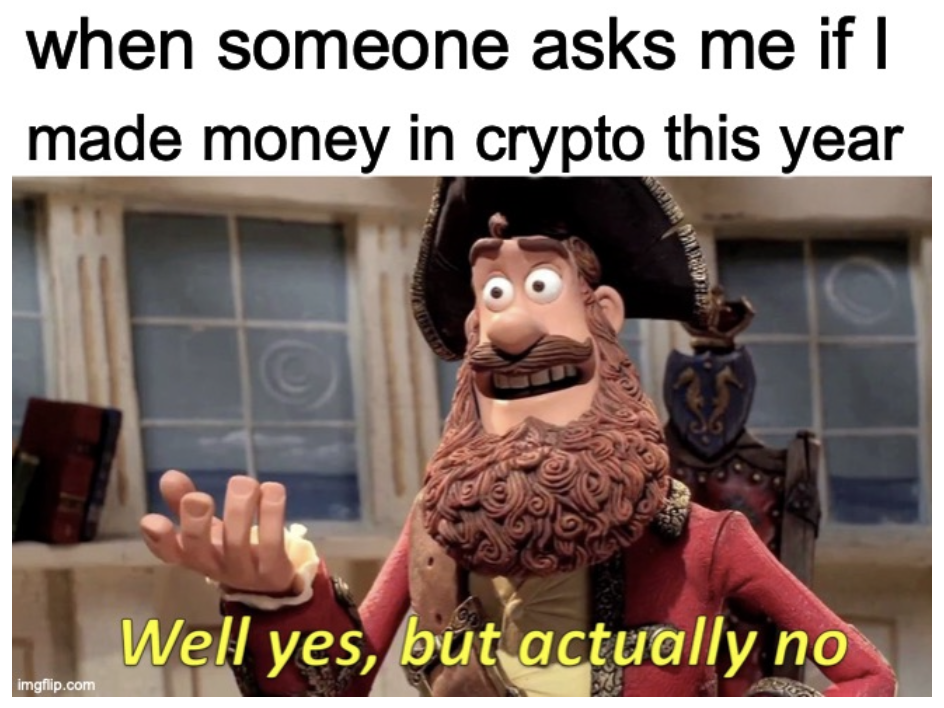 ---
A Matter of Opinion
It's not surprising that blockchain enthusiasts tend to be AI enthusiasts as well--both are revolutionary technologies poised to alter human trajectory like nothing before, and both are being met with resistence by those unfamiliar with their respective intricacies. Indeed, it seems that AI and crypto seem to be heading towards a certain entwined fate. While AI and blockchain have distinct functionalities, there are several compelling reasons as to why the two are destined to work together in the very near future.
Blockchain addresses one of the most critical challenges for AI: data privacy and security. AI systems can most effectively and efficiently ensure both by leveraging the decentralized nature of blockchains, while the transparency of blockchains enable trust and accountability in AI systems, mitigating concerns about data manipulation or bias. Furthermore, blockchains allow for verification of data provenance, ensuring that information given to AI is correct and trustworthy.
From a practical, financial perspective (as Arthur Hayes points out in his most recent blog), AI-based economies demand a blockchain-based digital payments system. Traditional financial structures are insufficient, due to their limited availability and lack of automation. And, if you've been paying attention to AI news, it's becoming increasingly clear that the entire economy of the world will transition into an AI-based economy. From service industries, manufacturing, farming, medical and more, AI will be utilized in virtually every facet of our lives.
While dytopian media depictions have much villainized Artificial Intelligence to the masses, it's clear that the development of AI can have an uplifting consequence for humankind. AI and robotics could eliminate tedious work altogether, allowing for a utopian scenario where people can pursue their passions instead of spending the majority of their lives gathering resources for survival (be it literally, or by the proxy of white collar jobs).
Whatever the future has in store for us, it's safe to say that those of you reading this newsletter right now are on the cusp of something truly revolutionary.
---
Connect with Bitfinity Network
Bitfinity Wallet | Bitfinity Network | Twitter | Telegram | Discord | Github

*Disclaimer: While every effort is made on this website to provide accurate information, any opinions expressed or information disseminated do not necessarily reflect the views of Bitfinity itself.