Bitfinity Weekly: Dollars Digitized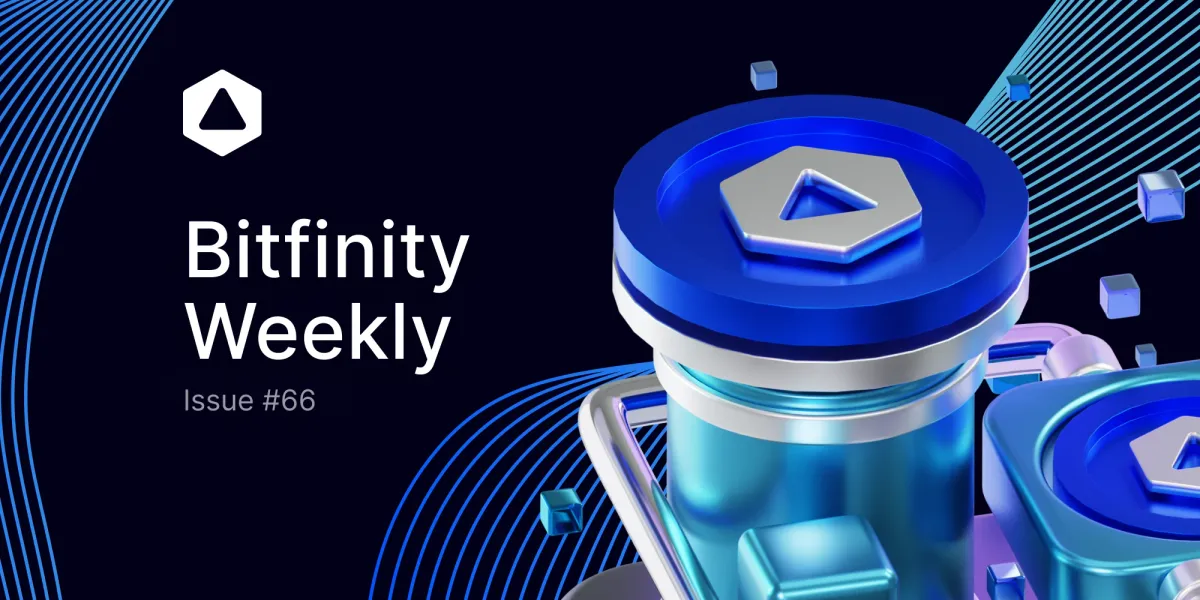 Welcome to Issue #66 of Bitfinity Weekly for our #BITFINIANS community. If this newsletter was forwarded to you, sign up here.
What's in Today's Email?
Global Crypto News
This Week in our Blog
NFT Market Bytes
Tweet of the Week
Meme Time
A Matter of Opinion
---
Global Crypto News
💵 Dollars Digitized: Payment processing giant PayPal announced their new stablecoin ($PYUSD) on Monday. $PYUSD, or PayPal USD, is pegged to the dollar and backed by "highly liquid and secure assets". $PYUSD is built on the Ethereum blockchain, and users will be able to convert it to USD or other cryptocurrencies within the PayPal platform.
👥 People Person: Onchain Friends: Coinbase, the largest U.S. crypto exchange, launched its Base mainnet this week and is celebrating with an "Onchain Summer" promotion with big names like Coca-Cola. Of the dApps that have made their debut on Base is friend.tech, which did close to a million dollars in transactions on its very first day. The currently invite-only social media dApp allows people to buy 'shares' of other users, which gives access to holder-only private chats.
🧑‍⚖️ Effective Immediately: Disgraced FTX Founder and former CEO, Sam Bankman Fried, headed to jail on Friday after the presiding judge revoked his $250m bail due to alleged witness tampering. Unless Bankman Fried successfully files for appeal, he'll await his trial in jail until October 2nd, when his criminal trial is set to begin. Judge Kaplan believes witness tampering happened at least twice.
⚠️ Processing Threats: A critical weakness has been found in billions of Intel processors, which allows attackers to "steal passwords, encryption keys, private data," and more. Notably, wallets generated using bx seed may be compromised. Intel has released a statement that the vulnerability is being worked on.
🦄  Rugs and Consequences: Uniswap dev AzFlin is under scrutiny after launching a token then allegedly 'rugging' the community for 14 $Eth. The dev claims that he did not rug, but simply "removed <...> liquidity". Hayden Adams, the founder of Uniswap, did not seem to agree however and tweeted on Saturday that AzFlin was now no longer working at Uniswap.
---
This Week in our Blog
The increasing popularity of smart contracts has highlighted the importance of optimizing transaction costs and tackling security issues. Ethereum Virtual Machines like Bitfinity EVM offer efficient and optimal execution of Solidity contracts compared to Ethereum Mainnet. Learn more in our latest article: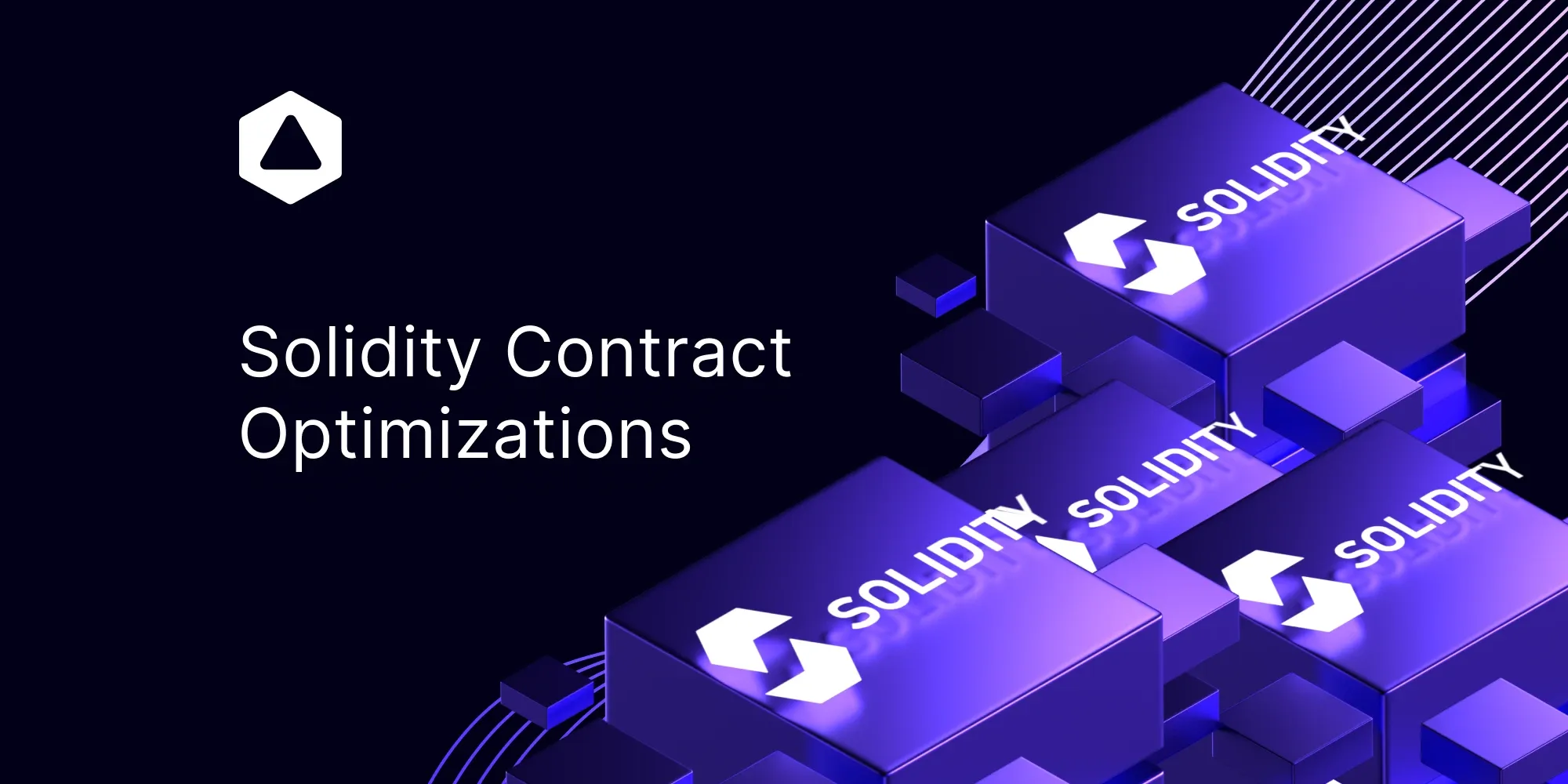 ---
NFT Market Bytes
🚀 Where No NFT Has Gone Before: CBS Studios has successfully filed for the Star Trek name to be used in NFTs, including a trademark for an online marketplace for "digital crypto collectibles". The trademark is expected to be connected to its 'Continuum' series, a line of NFTs that feature starships from Star Trek's vast universe.
👯 Trying Some New S—: DeLab's 'y00ts', an notable NFT project that started in Solana but migrated to Polygon earlier this year, is moving once again, this time to the Ethereum blockchain. They are joined on Ethereum by their sister NFT project, DeGods, which recently unveiled their Season 3 content, that included updated artwork that seeks to cater to an inclusive, female-friendly community.
🔥 Major Burn: A mystery whale has been the subject of speculation by the entire crypto community as he burned $8 million worth of crypto and NFTs this week. Included in the burn was 2,000 $ETH ($4.5m USD) as well as "bluechip" NFTs from collections like Bored Ape Yacht Club and CryptoPunk. Rumors have run rampant, especially after Crypto Twitter discovered the whale had registered some concerning ENS domains prior to the burn, alluding to possible suicide.
🐒 Monkey See, Monkey Sue: Sotheby's and Yuga Labs are being sued by a group of Bored Ape Yacht Club holders who allege that the auction house engaged in deceptive practices to promote "artificially inflated" Bored Ape Yacht Club NFTs. Despite Sotheby's denial of baseless allegations, the lawsuit argues that misleading promotion led to increased NFT purchases and that celebrities like Paris Hilton and Justin Bieber, also named in the suit, were part of the scheme.
Tweet of the Week
Meme Time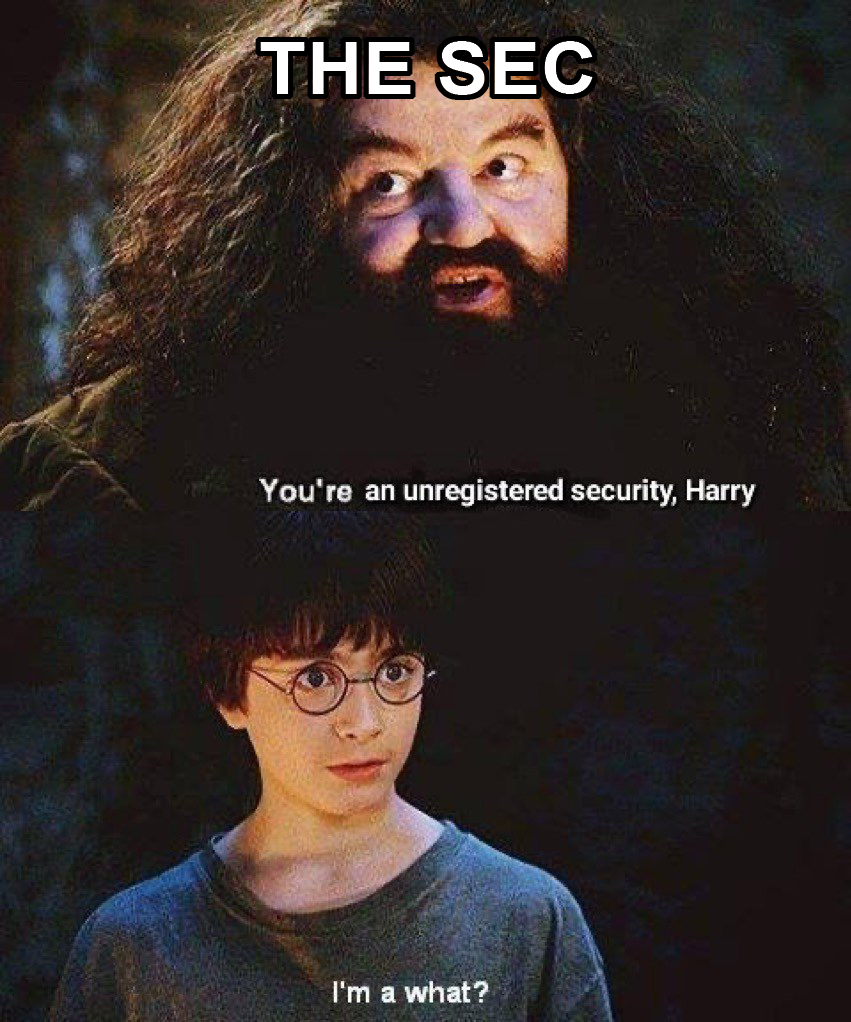 ---
A Matter of Opinion
PayPal's recent introduction of its stablecoin, $PYUSD, marks a pivotal moment in the crypto landscape. PayPal is a payment processing behemoth and notably, facilitates 70% of eBay transactions, effectively signaling the dawn of widespread adoption and a more mature crypto environment.
Though the initial $PYUSD announcement dates back to January 8, 2022, the true significance of this stablecoin launch lies in PayPal's commitment to regulatory cooperation. This approach underlines a departure from the often unregulated nature of cryptocurrencies, promising a more palatable product for businesses and individual entities wary of the perceived "Wild West" nature of cryptocurrency.
PayPal has witnessed remarkable growth since its inception, and PayPal is nearly synonymous with secure web-based payments in a world market that increasingly turns to online shopping. Launching their own stablecoin is a potential game-changer to an already thriving model. Managing online payments is costly, with processing expenses amounting to $2.7 billion in a recent quarter. This cost underscores the urgency for innovative solutions.
Fraud and security is another factor here, with projected fraud exceeding $343 billion in the next five years. An impressive 43% of this stems from external sources. Stablecoins have the potential to effectively address counterfeiting concerns, fostering safer transactions.
Beyond cost-cutting and growth, PayPal's association with eBay adds another layer of intrigue. With 134 million users, 1.7 billion listings, and $74 billion in sales volume, eBay provides a platform to gauge retail interest in crypto. If approximately $51.8 billion (70% of eBay's sales) flows through PayPal Stablecoins, this could ignite mainstream curiosity in blockchain technology, potentially leading to digital asset trading on established traditional marketplaces.
Although some crypto natives may see the influx of traditional finance players as a point of concern, especially in regards to financial sovereignty and privacy, $PYUSD nonetheless opens the potential floodgates for mainstream crypto adoption. In the more immediate term, retail interest in blockchain tech and cryptocurrency could be revitalized, potentially paving the way for even more digital asset integration into conventional marketplaces.
---

Connect with Bitfinity Network
Bitfinity Wallet | Bitfinity Network | Twitter | Telegram | Discord | Github

*Disclaimer: While every effort is made on this website to provide accurate information, any opinions expressed or information disseminated do not necessarily reflect the views of Bitfinity itself.