Bitfinity Weekly: BlackRock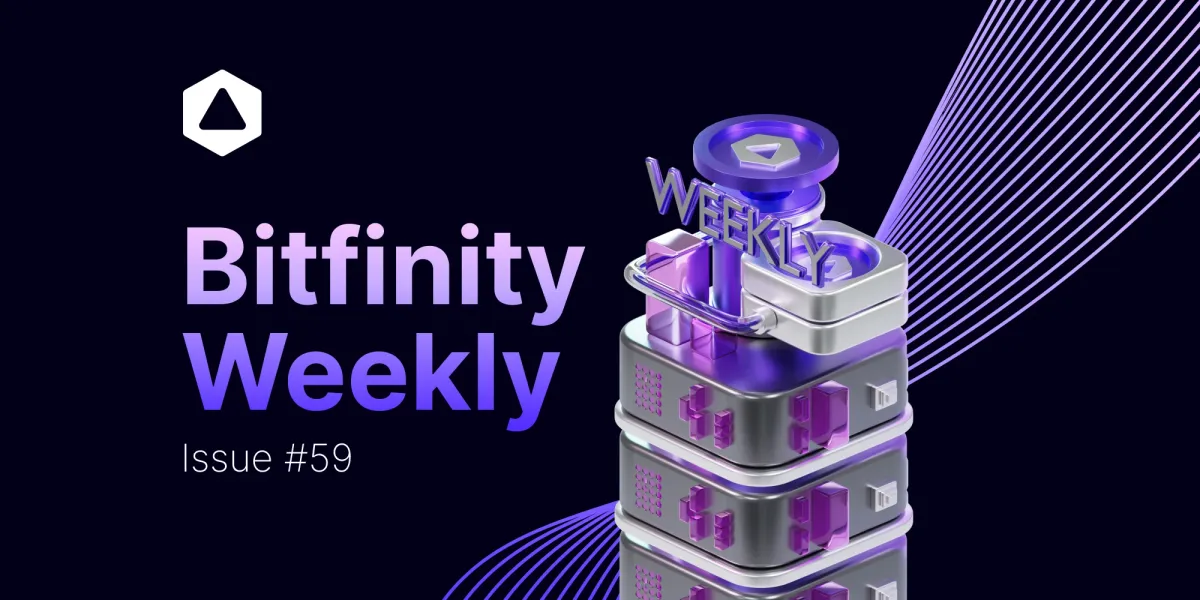 Welcome to Issue #59 of Bitfinity Weekly for our #BITFINIANS community. If this newsletter was forwarded to you, sign up here.
What's in Today's Email?
Global Crypto News
This Week in our Blog
NFT Market Bytes
Tweet of the Week
Meme Time
A Matter of Opinion
Global Crypto News
👑 Long Live The King: Bitcoin reached 50% market dominance for the first time since 2021, the surge driven partly thanks to news of traditional finance institutions such as Blackrock applying for ETFs, as well as news of the SEC approving BITX, the first leveraged Bitcoin Futures ETF. Bitcoin is the only cryptocurrency labeled as a commodity by SEC Chair Gary Gensler.
🎢 On Another Level: Binance, the largest centralized cryptocurrency exchange in the world, announced the release of a Layer 2 Testnet for their blockchain, BNB. Named, for now, as the opBNB testnet, the EVM (Ethereum Virtual Machine) compatible blockchain is based on Optimism's OP stack and is expected to reach speeds of 4,000 tps and cost just $0.005 USD per transacton.
🔥 In Hot Water: Bathhouse, a Brooklyn-based spa, is under public scrutiny after posting an Instagram reel about how they use energy from Bitcoin mining to heat three of their pools. Many people were appalled at the idea because of Bitcoin's negative reputation for high energy consumption, despite the Bathhouse co-founder's explanation that the operation was energy-neutral since electrical heaters would be needed for the pools regardless. The backlash indicates that a lot of people are still anti-crypto for environmental reasons.
🐕 A Wrinkle in Tech: A South Korean ponzi scheme claimed to utilize blockchain technology in a app that could identify dogs by their nose wrinkles, in the same way that fingerprints can be used as unique markers to identify humans. Not only did the company not use any form of blockchain tech, but the app itself was nonexistent. The South Korean police have arrested three and charged 64 others with fraud. Victims lost more than $100 million in total.
🎰 Over or Under?: Polymarket, a cryptoprediction markets platform, hosted a bet on the fate of OceanGate Titan, the missing Titanic explorer submarine. Although many people decried the bet as distasteful and dystopian, the moral quandry of whether or not it's right to gamble on a tragedy seemed to be a non-issue for many degens. The bet saw over $1.7m in volume during its duration.
---
This Week In Our Blog
Although Tornado Cash is a popular privacy solution for users to anonymize their transaction data, its controversial and sanctioned status makes it a less than ideal service for people to use. DFINITY has the potential to offer confidential and secure alternatives. Read our analysis to find our more: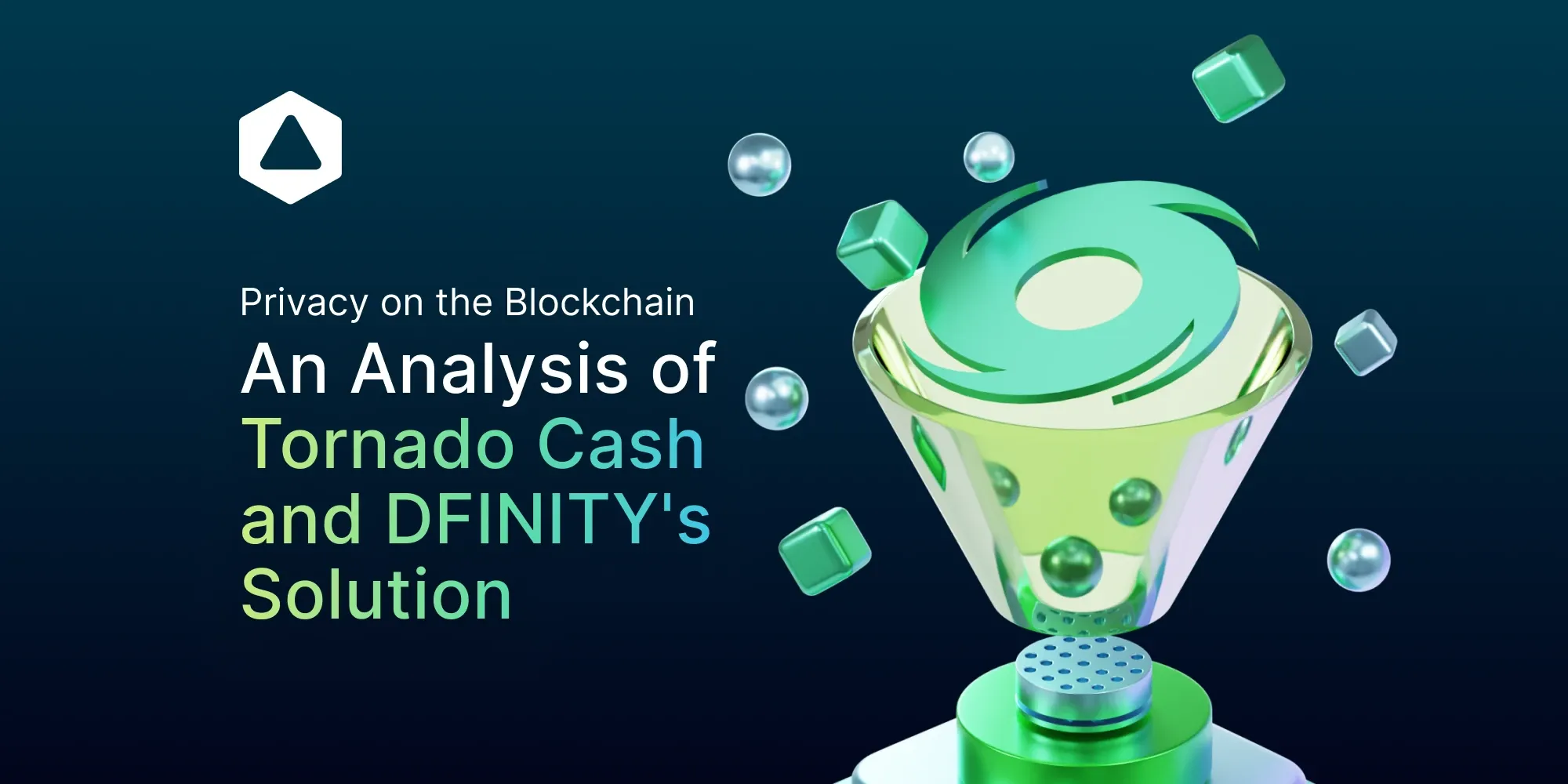 Inflation and currency value fluctuations in Lebanon and Turkey have led to citizens in the respective countries to default to denominating transactions and goods in U.S. dollars. As useful as dollarization can be, however, a more complete solution could be to start using cryptocurrency instead.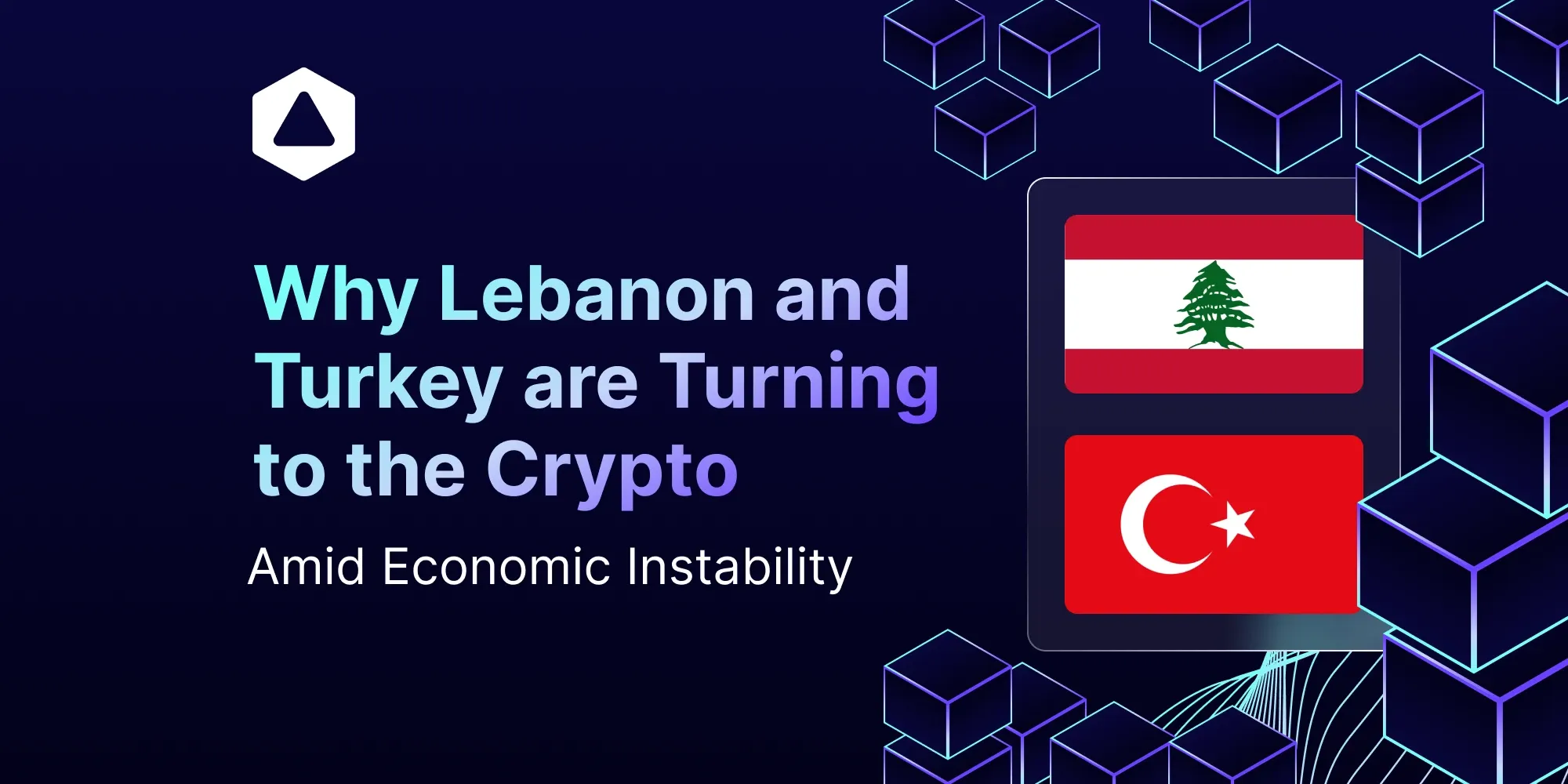 Take a deep dive with us as we unravel the Financial Tyranny Index (FTI), a comprensive tool that measures the level of statist inverventions in the financial space, which combines multiple parameters such as money supply growth, social security rate, and CBDC status.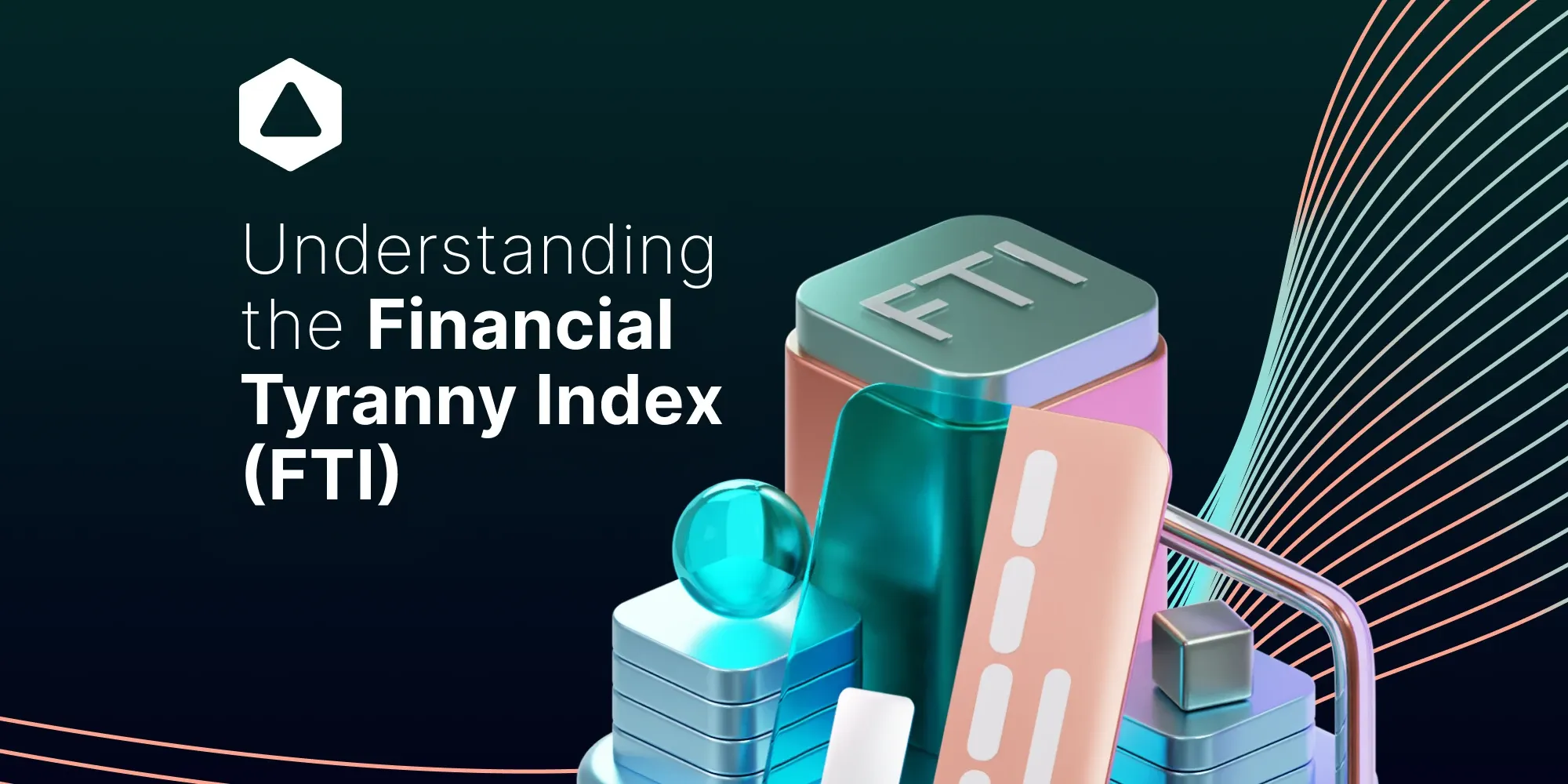 ---
NFT Market Bytes
💨 Peak Airphoria: Popular multiplayer game Fortnight is collaborating with Nike and Nike's .Swoosh platform. Although the partnership does not directly integrate NFTs to the game, the focus is nonetheless on unlockable digital assets in the form of "back bling" (avatar accessories, such as a pair of Nike Air Max sneakers). A Spokesman for Epic Games, the parent company behind Fortnight, made it clear that the "items <...> aren't tradeable, transferrable, or sellable".
🎨 Pixel by Pixel: Crypto influencer and former Azuki researcher-in-resident @ElenaaETH was accused of imitating another artist's NFT project, as well as stealing and copying premade assets for her Ordinals collection. Though Elena defended her art by saying that every piece was "pixel by pixel done by me", people were quick to point out the inconsistencies in her explanations. Elena postponed then announced her launch as a free mint project, though many in the NFT and Bitcoin communities are refusing to participate.
🪨 I Heard You Like Rocks: It's not just memecoin season, it's apparently meme NFT season as well. BlackRock NFTs, a project spoofing both investment company Blackrock and EtherRock, has already done close to a million USD in trading volume despite being launched on Wednesday. Although the longevity of this particular meme is doubtful, it seems that degens are more than willing to bet on fun over fundamentals.
🏢 Three Letter NFTs: BND, the German Intelligence Agency, has launched their own NFT collection. Named "Dogs of BND", the project is only mintable after solving crytographically encrypted data in a digital scavenger hunt. The BND is using this collection as a recruitment strategy, similar to unconventional methods used by Google and other tech companies in their hiring process, to attract a crypto native crowd. So far only 200 users have minted out of a total supply of 999.
---
Tweet of the Week
---
Meme Time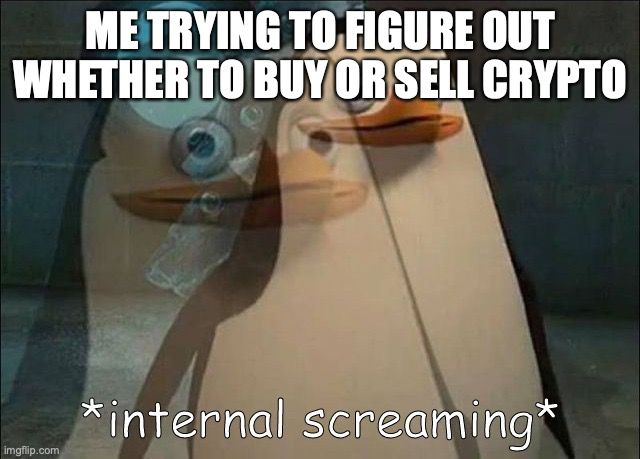 ---
A Matter of Opinion
It seems crypto is back from the brink. The Titans, BlackRock with $10 Tn in assets under management have decided to enter the fray by launching their crypto-etf.
The news of BlackRock's entry into the crypto space has been met with mixed reactions. Some have praised the move, saying that it is a sign that the mainstream financial world is finally taking crypto seriously. Others have been more cautious, pointing out that BlackRock is a large, traditional institution and that its entry into the crypto space could lead to increased regulation and scrutiny.
Only time will tell how BlackRock's entry into the crypto space will impact the market. However, there is no doubt that it is a significant development and that it could have a major impact on the future of crypto.
Here are some of the potential implications of BlackRock's entry into the crypto space:
Increased institutional investment: BlackRock's entry into the crypto space could lead to increased institutional investment in crypto. This would provide a much-needed boost to the market and could help to legitimize crypto in the eyes of the mainstream financial world.
Increased regulation: BlackRock's entry into the crypto space could also lead to increased regulation. This is because regulators will be concerned about the potential risks associated with institutional investment in crypto. However, increased regulation could also help to protect investors and could make the crypto market more stable.
Wider adoption: BlackRock's entry into the crypto space could also lead to wider adoption of crypto. This is because BlackRock's endorsement of crypto could help to convince more people that crypto is a legitimate investment.
Overall, BlackRock's entry into the crypto space is a significant development that could have a major impact on the future of crypto. It remains to be seen how the market will react to BlackRock's entry, but it is clear that this is a watershed moment for the crypto industry.
Connect with Bitfinity Network
Bitfinity Wallet | Bitfinity Network | Twitter | Telegram | Discord | Github

*Disclaimer: While every effort is made on this website to provide accurate information, any opinions expressed or information disseminated do not necessarily reflect the views of Bitfinity itself.