Welcome to Issue #80 of Bitfinity Weekly for our #BITFINIANS community. If this newsletter was forwarded to you, sign up here.
What's in Today's Email?
Global Crypto News
This Week in our Blog
NFT Market Bytes
Tweet of the Week
Meme Time
Special Announcement with Bitcoin Startup Lab!
---
Global Crypto News
👁️ Brave New WLD: Sam Altman, founder of Worldcoin (the web3 company behind iris-based biometric system cryptocurrency $WLD), was removed from his position as CEO of OpenAI. Rumors abound as to the true reason for Altman's removal, with the only official company statement being that Altman "was not consistently candid in his communications with the board, hindering its ability to exercise its responsibilities." Altman's ousting seemed to have an effect on $WLD, as the token dipped more than 10% upon the news.
📁 ETFs for Everyone: Fidelity Investments has filed for a spot $ETH ETF, as confirmed via a filing with the SEC this Friday. This news follows the confirmation of BlackRock's S-1 filing for their own spot Ethereum ETF earlier this week. BlackRock, with $9 trillion in assets, is the largest asset manager in the world; Fidelity is the third largest, with $4.2 trillion worth of assets under management.
🤥 UnTrustworthy News: The price of $XRP soared more than 12% in under 30 minutes this Monday, due to a fake "BlackRock iShares XRP Trust" filing in Delaware. The price of the coin came crashing down once it was revealed to be false, despite the malevolent actor's attempts to mislead the public by submitting the corporate registration using the same address and contact information as BlackRock's real ETH ETF filing last week.
👩 The Name Game: Aave Companies, a web3 software technology company best known for supporting Aave Labs, is rebranding to a new name, Avara. Additionally, it announced a strategic acquisition of Los Feliz Engineering, the team behind Family, an Ethereum-based crypto wallet for an undisclosed sum. Avara's umbrella entities, such as Aave, $GHO, Lens, and others, will keep their current names. This is Avara's third name change, first being ETHLend, then Aave.
🇰🇷 National Anthem: The South Korean government seems to be confident about American crypto exchange Coinbase. Reports this week confirmed that the Korean National Pension Service purchased nearly $20M worth of Coinbase stock during the third quarter, which has since gained roughly 40% in value.
---
This Week in our Blog
"Not your keys, not your crypto" is a phrase often said by crypto veterans. But do you know why Decentralized Exchanges are increasingly on the rise? In this report we break down the history of Centralized Exchanges as well as the delicate intricacies of DEXs like Bitfinity and the unique services and solutions they offer: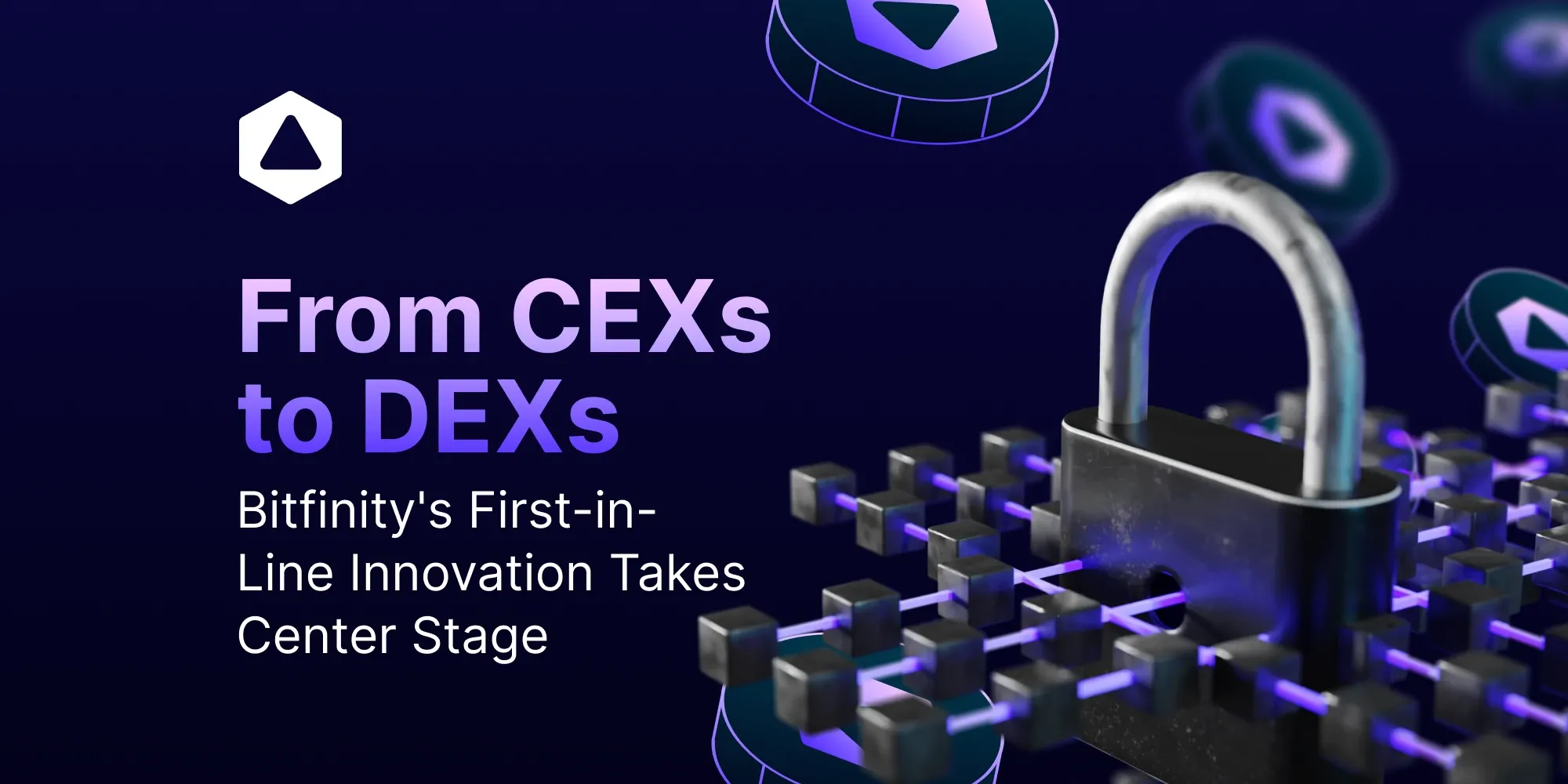 ---
NFT Market Bytes
🧙 Internet Wizardry: Taproot Wizards, an NFT collection on Bitcoin created using the Ordinals protocol, announced their successful raise of $7.5M in a funding round led by venture capital firm Standard Crypto. Taproot Wizards' goal is to attract "elite Bitcoin talent" to help close the "gap that's opened up between Bitcoin and the rest of the crypto ecosystem", said co-founder Udi Wertheimer in an exclusive statement to Decrypt Media.
⚖️ Ruggers Beware: Aurelian Michel, the creator behind BAYC derivative NFT project, "Mutant Ape Planet", pled guilty this Tuesday in a New York federal court to conspiring to commit wire fraud. This case is notable as it is the first successful conviction of an NFT founder for abandoning a project without fulfilling promises made of future utility (also known as 'rugging').
🏰 Tokenizing the Magic Kingdom: Disney announced their partnership with web3 studio Dapper Labs this week. The collaboration will ultimately result in a new NFT platform, named Disney Pinnacle, which is specifically designed to tokenize Disney's IP. The marketplace is scheduled to launch later in the year and is being built on Dapper Labs' layer-1 blockchain, Flow.
---
Tweet of the Week
---
Meme Time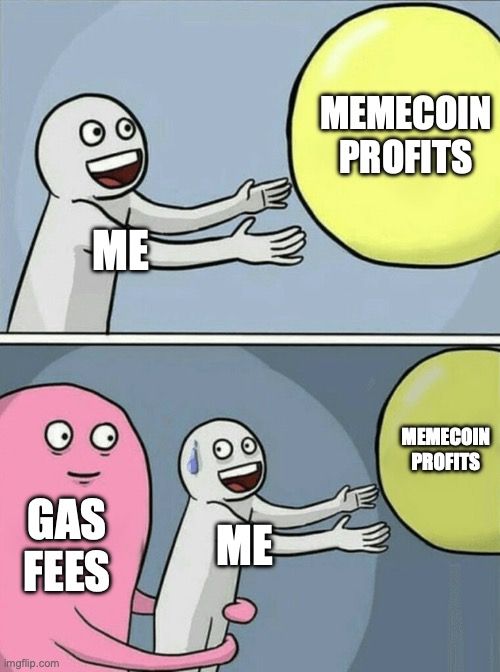 ---
Special Announcement
🌟 Unlocking Investment-Ready Milestones with Bitcoin Startup Lab!
Are you ready to take your startup to the next level? Less than 1% of startups secure accelerator spots, but the Bitcoin Startup Lab is changing the game. We are partnering with Bitcoin Startup Lab and here's why you should take notice:
Proven Success: Teams graduating from their intensive pre-accelerator program raised $500K to $1M in pre-seed funding during the current bear market, surpassing those who skipped the pre-accelerator step.
Scientific Milestones: Dive into a 3-month program that equips you with the essential training and mentorship to build an investment-ready startup. Highlights include finding and validating your idea, optimal market entry points, efficient resource utilization, and a 360-degree view of Bitcoin programmability options.
Demo Day Opportunity: Cap off your journey with a Demo Day pitch, a golden chance to connect with investors and the Bitfinity team. Past participants have secured funding 100% of the time.
Ready to supercharge your Bitfinity startup? The next Bitcoin Startup Lab program starts on Dec 11. Apply now and turn your project into an investment-ready success!
🚀 Join the Bitcoin Startup Lab 3-month program: Apply Here
🔎 Learn more about the program: Visit BTC Startup Lab
📹 Watch Testimonials Video: See Success Stories
Don't miss this opportunity! We look forward to receiving your applications and witnessing your startup thrive!
---
Connect with Bitfinity Network
Bitfinity Wallet | Bitfinity Network | Twitter | Telegram | Discord | Github

*Important Disclaimer: While every effort is made on this website to provide accurate information, any opinions expressed or information disseminated do not necessarily reflect the views of Bitfinity itself. The information provided here is for general informational purposes only and should not be considered as financial advice.