Welcome to Issue #76 of Bitfinity Weekly for our #BITFINIANS community. If this newsletter was forwarded to you, sign up here.
What's in Today's Email?
Global Crypto News
This Week in our Blog
NFT Market Bytes
Tweet of the Week
Meme Time
A Matter of Opinion
---
Global Crypto News
🤦 Zero-Knowledge Proof: Oops. Cointelegraph, one of the largest crypto news sites, sent out a tweet that wrongly declared BlackRock's spot Bitcoin ETF approval. What happened was an immediate 10% pump in Bitcoin price before other news agencies debunked the news... which then triggered over $65m in $BTC liquidations. On the bright side, BlackRock CEO Larry Fink commented on the fiasco, calling the incident "an example of the pent-up interest in crypto" and described the rally as a "flight to quality".
🍵 Taxation & Representation: Uniswap Labs announced earlier this week that it would begin implementing a 0.15% swap fee for certain pairs, applicable to trades made via the Uniswap website and wallet. While some praised the company for maturing into a more traditionally sustainable revenue model, while others were critical about $UNI (Uniswap's governance token) holders being left out of revenue sharing. The swap fee generated close to $84k USD in its first 24 hours.
🤫 Hidden Hands: Reddit is phasing out their "Community Points" program, which allowed Reddit communities to distribute, accrue, and spend points in the form of ERC-20 tokens. First launched three years ago, the Community Points program will be completely phased out by November 8th. Prior to the public announcement however, it seems some Reddit moderators may have acted on insider information to dump $MOON, the community token behind the r/Cryptocurrency subreddit.
🇨🇭 From El Salvador to...: Lugano, a city in Switzerland, announced on Friday that it will accept $BTC for tax payments starting Dec. 1st and allocate $50 million for crypto startups. Additionally, the city launched a Bitcoin-pegged stablecoin, 'Lugano' ($LUGA), for transactions at local Lugano merchants. Currently about 20% of the city's residents use the official Lugano crypto wallet.
---
This Week in our Blog
Bitcoin is more than you think, it's well on its way to having a fully fleshed out ecosystem of dApps, DeFi protocols, and more. From L2s, NFTs, AMMs, games, to domain names, we explore the evolving world of Bitcoin: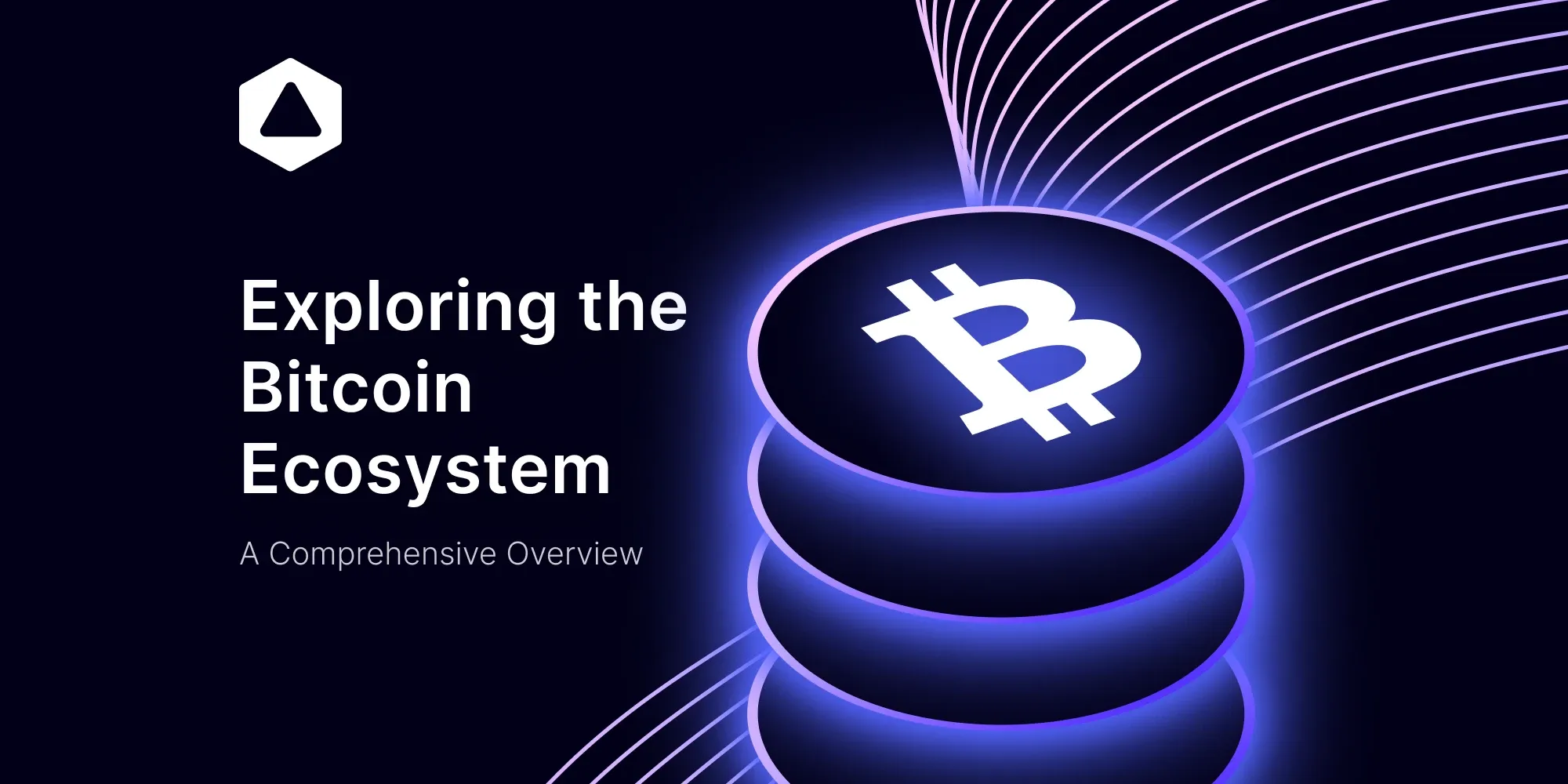 2023 continues to be one of the most transformative years for crypto, with new trends and innovations that will have long lasting effects in the industry. In this article we unravel the biggest trends, from AI to climate initiatives, to examine what the future may have in store for us: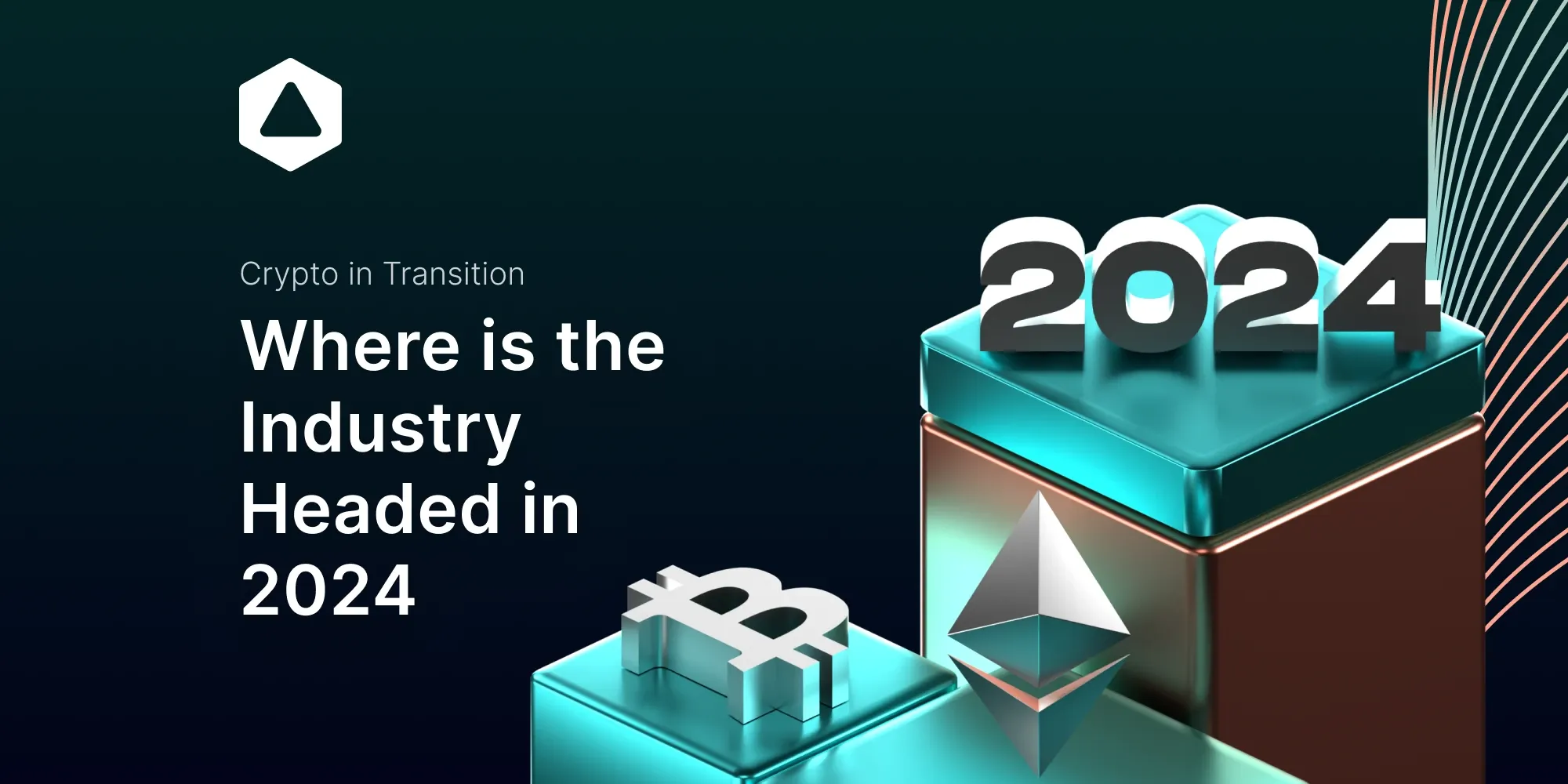 ---
NFT Market Bytes
🥶 Freeze!: The High Court of Singapore has worked with British financial investigation firm Intelligent Sanctuary to issue court orders as soulbound NFTs. The worldwide "freeze order" NFTs do not prevent transactions but serve as irremovable warning signs to counterparties, indicating that the wallets were involved in a hack. Soulbound NFTs are non-fungible tokens that cannot be moved once sent to a designated crypto address.
🎮 The Future of France: France's National Assembly has voted in favor of the so-called Sorare Law (named after Sorare, a fantasy sports video game with NFTs and crypto tokens), which designates NFT-based games to their own regulatory category. While the law still needs approval from the Constitutional Council to go into affect, if passed it will lay down the groundwork for a legal framework that separates blockchain games from the gambling category.
🎨 All American NFTs: The Norman Rockwell Museum and the Norman Rockwell family estate will be launching "Studio Sessions" NFTs on November 1st. The collection, which celebrates the legacy of the iconic American painter, will feature thousands of preliminary sketches, color studies, and other remnants of Rockwell's creative process. Every NFT purchase will include a corresponding museum-quality print.
---
Tweet of the Week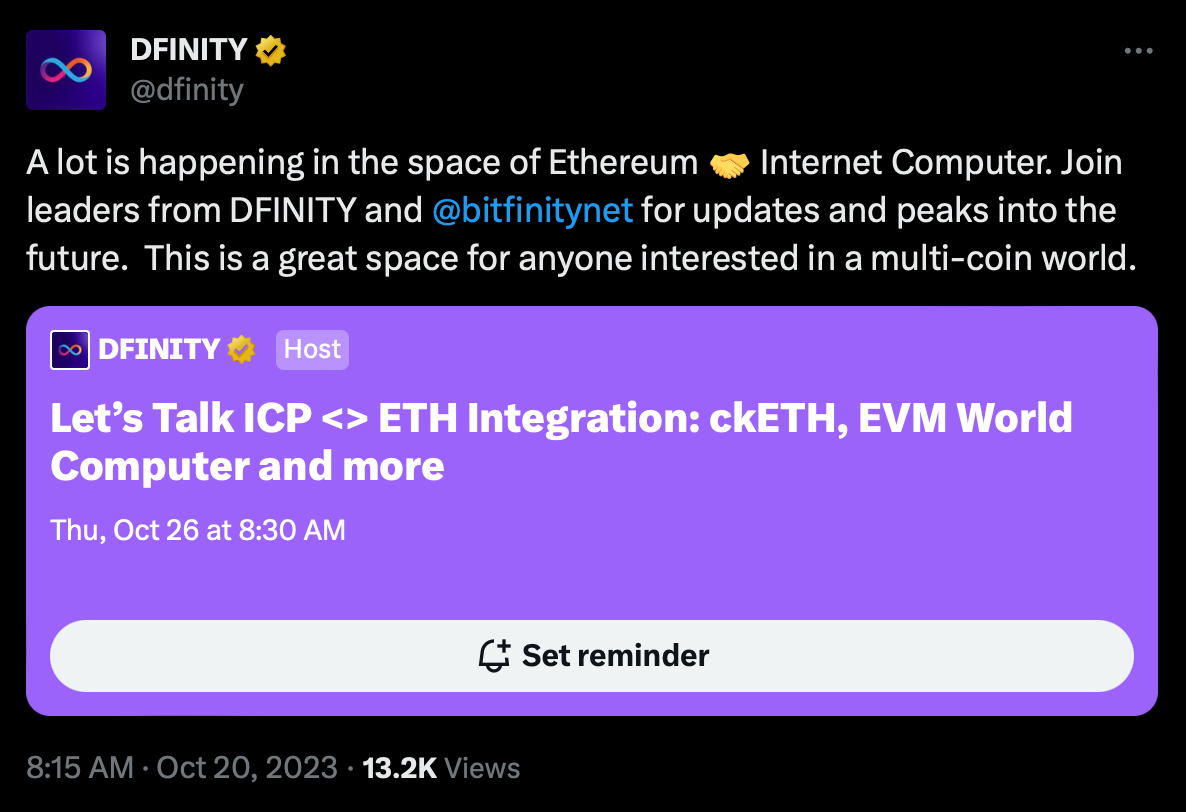 ---
Meme Time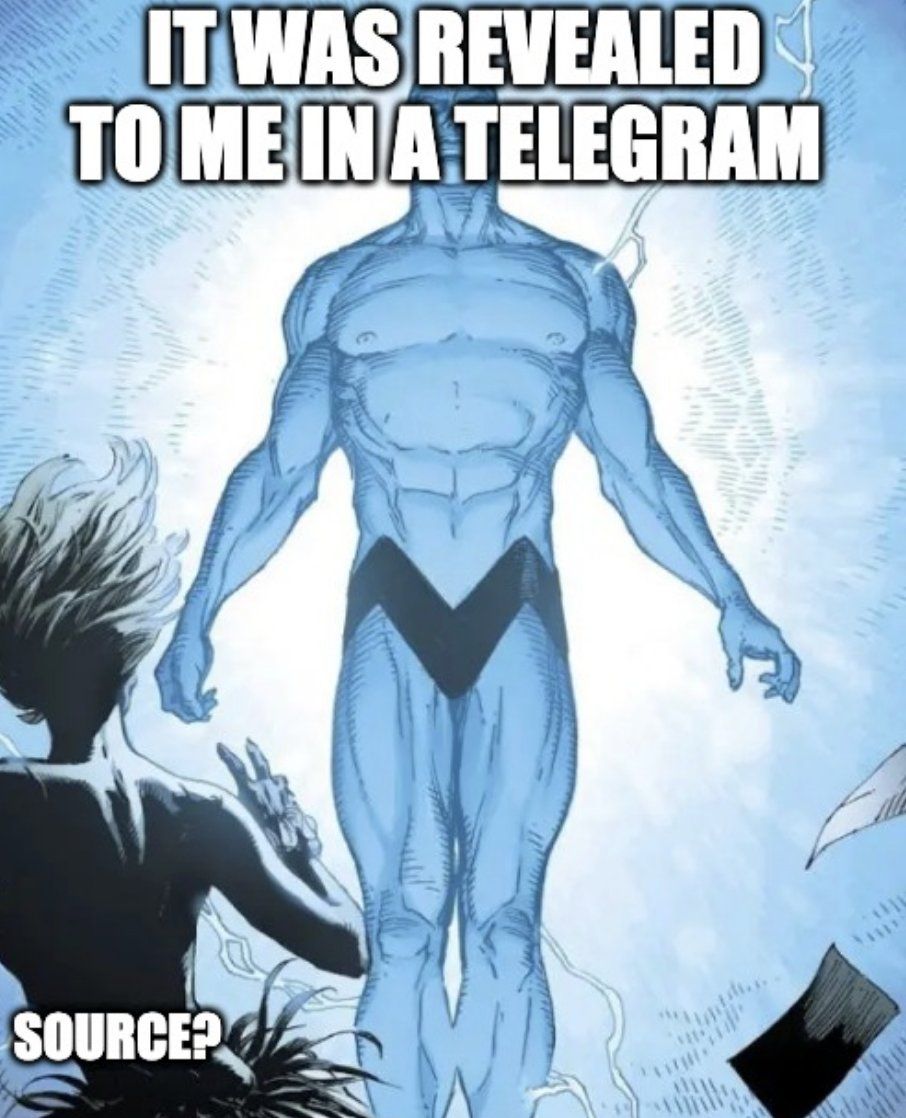 ---
A Matter of Opinion
"Don't trust, verify" is a phrase one often comes across in the world of crypto. The saying encapsulates a fundamental principle of web3: the idea that participants in a decentralized system cannot and should not rely solely on blind faith, or trust in any central authority, institution, or individual. Instead, they should independently verify the information to ensure the integrity of the data--this is a philosophy that promotes transparency, security, and self-reliance, all necessary components to build more fair and robust systems.
This philosophy extends beyond the blockchain realm however, and holds increasing merit in our contemporary world, which is inundated with misinformation. Whether created out of malice or for promoting an agenda, or accidentally manufactured and disseminated, 'fake news' poses a bevy of threats to both individuals and to communities. In an era where information is both abundant and can be dubious, we must develop the skills to think critically and to fact-check across multiple sources for veracity.
Cointelegraph's now-deleted tweet about BlackRock's spot Bitcoin ETF approval is a very real example of why it is so important to independently verify information. Even though Cointelegraph has been in existence for ten years and regarded as a trusted source of news, institutions (like people) are fallible.
We navigate an digital landscape fraught with misinformation traps and the future looks even murkier with deepfakes and AI thrown into the mix. The mantra of "don't trust, verify" no longer simply apply to cryptographic methods, but to all people, as a reminder of the power vested in each individual to seek, question, and discern, contributing to a more informed and resilient society.
---
Connect with Bitfinity Network
Bitfinity Wallet | Bitfinity Network | Twitter | Telegram | Discord | Github

*Important Disclaimer: While every effort is made on this website to provide accurate information, any opinions expressed or information disseminated do not necessarily reflect the views of Bitfinity itself. The information provided here is for general informational purposes only and should not be considered as financial advice.