Welcome to Issue #72 of Bitfinity Weekly for our #BITFINIANS community. If this newsletter was forwarded to you, sign up here.
What's in Today's Email?
Global Crypto News
This Week in our Blog
NFT Market Bytes
Tweet of the Week
Meme Time
A Matter of Opinion
---
Global Crypto News
📄 Wright Papers: Controversial crypto figure Craig Wright, who claims to be Bitcoin's pseudonymous founder Satoshi Nakamoto, has won copyright claims against Bitcoin.org and its pseudonymous operator, Cøbra. The High Court in London has ruled by default that Cøbra must pay Wright's £500k legal bill or else reveal their identity in order to contest the legal filing against them. As of now, Bitcoin.org is no longer permitted to distribute the Bitcoin whitepaper or the Bitcoin Core software in the UK.
🪙 Unstable Coins: Marina Parthuisot, head of legal at Binance France, spoke at an online public hearing hosted by the European Banking Authority (EBA) this Thursday. The Binance representative expressed concerns about the potential delisting of stablecoins in Europe due to the forthcoming MiCA regulation, set to take effect in June 2024. MiCA (Markets in Crypto Assets) would establish comprehensive crypto regulations in the EU.
🏰 Kingdom Come: The Southeast Asian kingdom of Bhutan is partnering with Singaporean crypto mining company Bitdeer Technology Group to develop a 600-megawatt Bitcoin mining farm. The project, which is estimated to cost $500m USD, aims to connect and educate Bhutanese residents about cryptocurrencies.
💸 Like Son, Like Father: Disgraced FTX founder Sam Bankman-Fried isn't the only person in his family facing public scrutiny this week. Joe Bankman, Sam Bankman-Fried's father and a long-time Stanford faculty member, allegedly directed over $5.5m USD in donations to Stanford University from the FTX Group. A Stanford spokesperson confirmed the donatons and pledged to return the entire amount.
---
This Week in our Blog
While the public's perception of the crypto industry as being 'green', blockchain technology has the potential to tackle real climate change challenges, such as enforcing the transparency and integrity of the carbon offset market.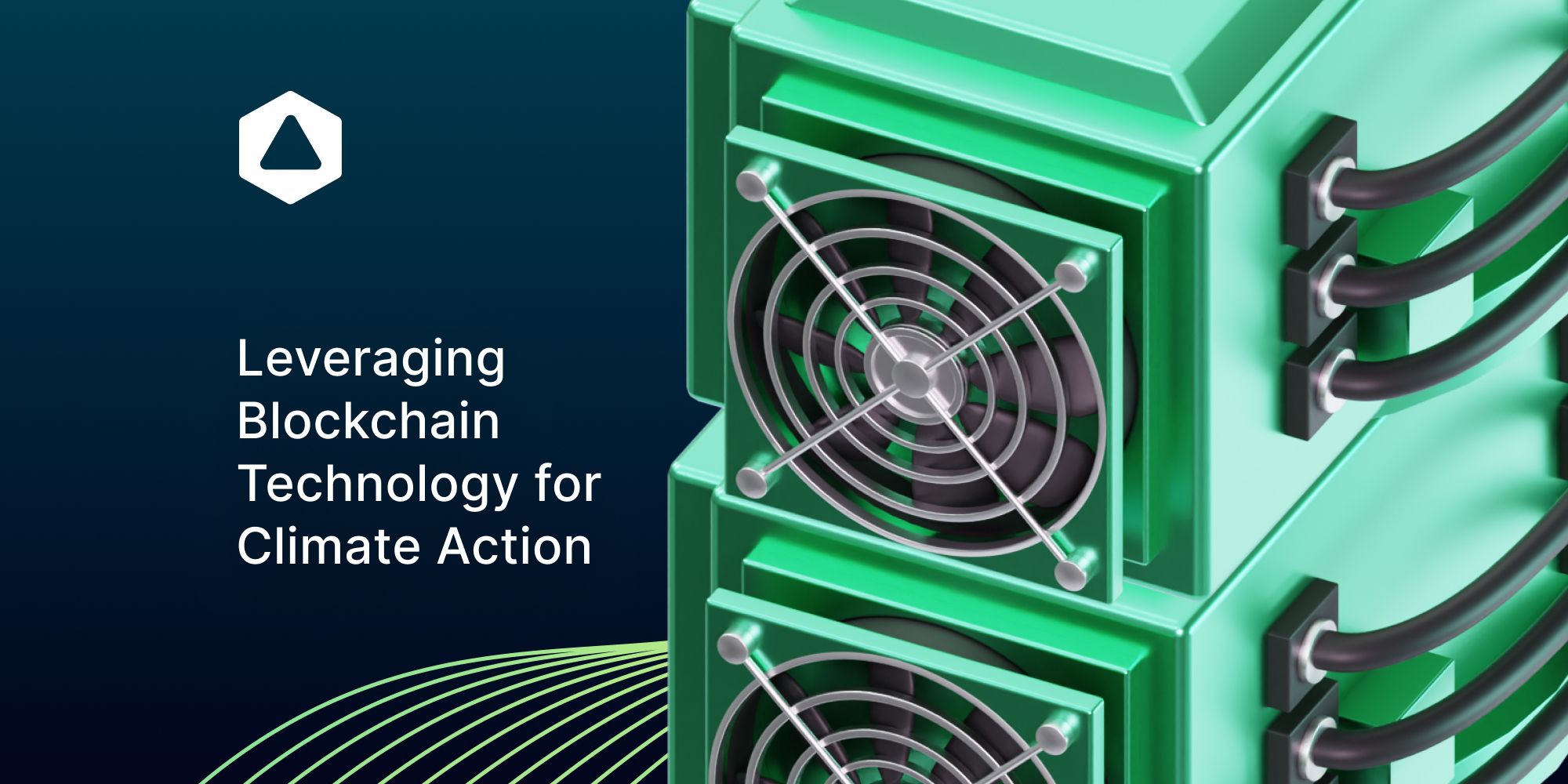 ---
NFT Market Bytes
🔢 A Numbers Game: Casey Rodarmor, creator of the Ordinal Theory, proposed via a tweet this Tuesday that the Ordinal protocol's numbering system be changed. Citing "ugly code and stalled development" as the reasons for this change, Rodarmor aims to simplify the protocol's codebase with this endeavor; he assured the community that while inscription numbers would be reassigned, new numbers would be close to the old ones.
🎨 People Person: Legendary Japanese artist Takashi Murakami unveiled a new solo exhibition titled "Unfamiliar People" in San Francisco's Asian Art Museum. The collection, which is a series of cartoonish portraits, was inspired partly by Murakami's adventures in web3--"I was deep into the cryptocurrency world when I started thinking abut these paintings", Murakami said.
🐔 Blockchain Domination: Krapopolis, an NFT-linked animated series by Rick and Morty co-creator Dan Harmon, is set to debut this Sunday on Fox with a double showing, and will be part of the channel's highly successful Sunday Animation Domination lineup. While advertising for the series neglects the show's NFT background, Krap Chickens (a collection of 10k chicken NFTs) will promises to grant holders voting rights as well as exclusive content and experiences.
---
Tweet of the Week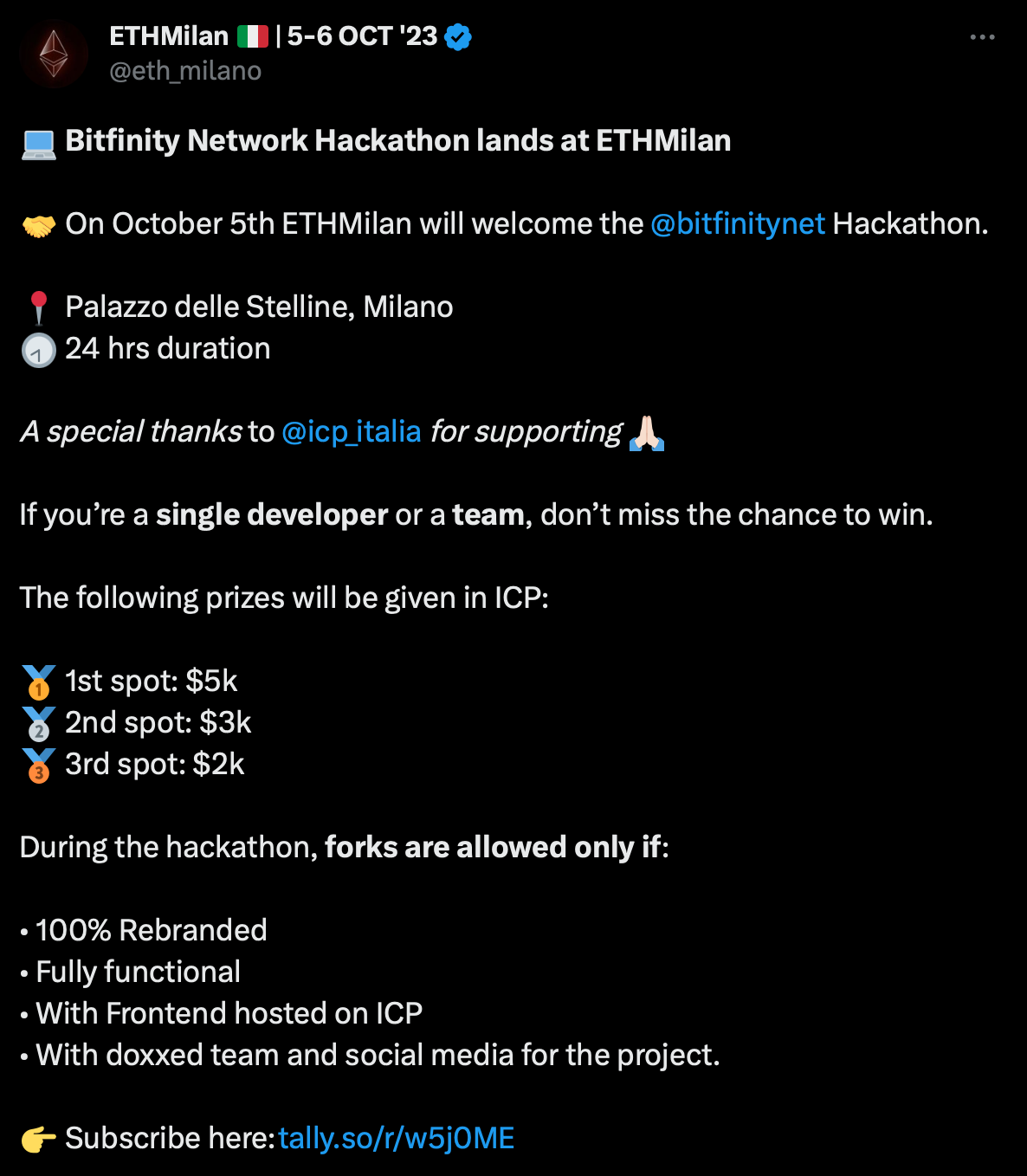 ---
Meme Time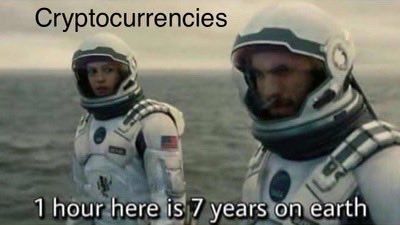 ---
A Matter of Opinion
Rolling Stone magazine published an article this week cheering on the death of NFTs, citing a report from dappGambl (which, interestingly, appears to a crypto casino aggregator website but quoted by the article as a "community of experts in finance and blockchain technology"). This brazen declaration of NFTs now being 'over' isn't completely without merit--NFT activity is at an all time low, as is builder activity, and it's unclear when the market will bounce back.
However, upon closer examination of the overall scene, it becomes evident that NFTs are not dead but are instead undergoing a transformation that holds promise for a more self-sustaining model than the current ones of operation.
While the initial frenzy over NFTs as expensive digital art and collectibles has subsided, the underlying technology continues to evolve. In fact, we've seen increasing adoption of NFTs by large agencies for marketing and rewards. Brands are increasingly experimenting with NFTs for loyalty programs and special access experiences, pushing forward innovative, evolutive NFTs as well as the widescale mass adoption the web3 community has been waiting for.
To an outsider, the NFT scene may appear as a chaotic world filled with bizarre artwork and speculative trading. Instead, it helps to view the market as a battleground where traditional business models collide with groundbreaking ideas on IP rights and community organization. NFTs serve as a testing ground for these new concepts, and the outcome is far from certain.
While the market may be in a period of adjustment, it's unwise to declare the end of NFTs. Instead, we should recognize this phase as a necessary step in the evolution of NFTs and the broader Web3 ecosystem. As NFTs find more practical and meaningful applications, they are likely to regain their momentum and emerge as a transformative force in various industries--indeed, the customer loyalty game is set to change dramatically with the corporate embrace of NFT technology. So, while some may rush to pronounce NFTs as "totally worthless," the reality is that they are far from their final act in the world of digital innovation.
---
Connect with Bitfinity Network
Bitfinity Wallet | Bitfinity Network | Twitter | Telegram | Discord | Github

*Disclaimer: While every effort is made on this website to provide accurate information, any opinions expressed or information disseminated do not necessarily reflect the views of Bitfinity itself.