Bitfinity Weekly: Making An Impact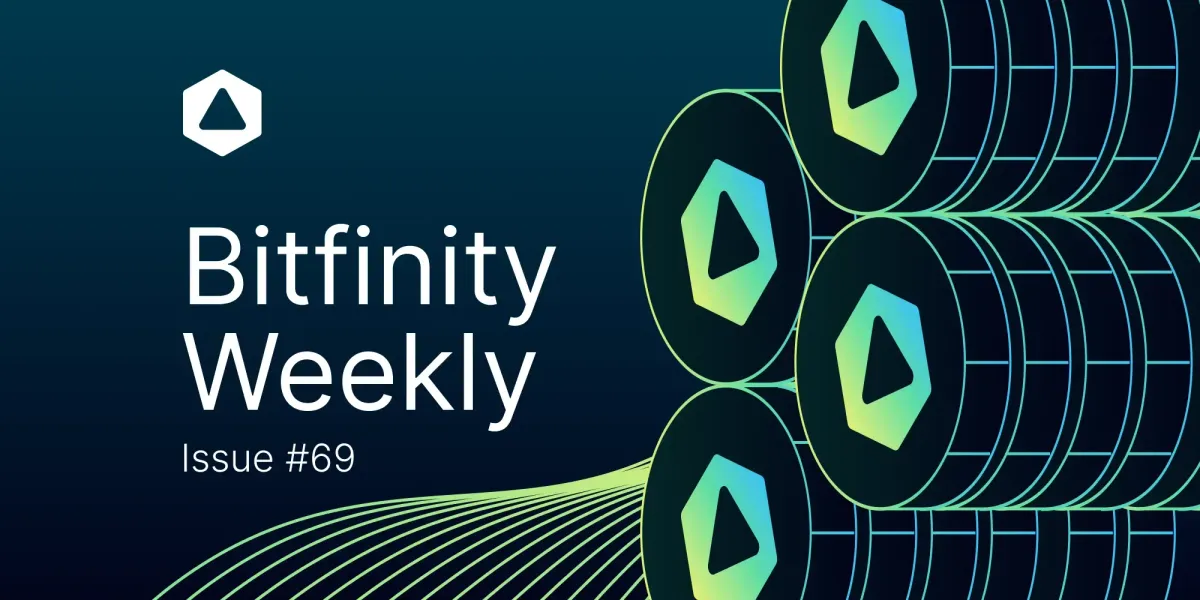 Welcome to Issue #69 of Bitfinity Weekly for our #BITFINIANS community. If this newsletter was forwarded to you, sign up here.
What's in Today's Email?
Global Crypto News
This Week in our Blog
NFT Market Bytes
Tweet of the Week
Meme Time
A Matter of Opinion
---
Global Crypto News
📉 Hold On for Dear Life: The crypto market saw a dramatic liquidation of over $127m worth of assets as Bitcoin dropped below $26k on Thursday. Bitcoin is currently in the longest bear market of its history (490 days of slumping price and volume), according to MN Trading CEO Michael van de Poppe. More bad news this week as the SEC delays all 3 spot ETFs by Valkyrie, Invesco, and WisdomTree, deflating hopes of institutional money inflowing to revive the market--at least for now.
🍎 In the End: Genesis Global, an institutional level cryptocurrency lender under bankruptcy, and its parent company, Digital Currency Group (DCG), have reached an agreement with unsecured creditors. Certain creditors could recover 65%-90% in assets, though the deal excludes customers of its investment program and Gemini, a U.S.-based crypto trading platform. Gemini, which was formerly Genesis' largest creditor, and DCG are currently locked in a lawsuit.
😵‍💫 Not Your Update, Not Your Crypto...?: Ethereum L2 project Starkware faced tremendous backlash from the crypto community following a network upgrade that, among other things, erased the wallet balances of users who didn't update by August 21st. Roughly 15% of Starkware's accounts were classified as "out of date" at the time of upgrade. While Starkware initially said that this was a matter out of their control, community pressure led the company to implement a technical fix to allow affected users to temporarily regain access to funds.
👶 Boys Will Be Boys: Ben Armstrong, better known as BitBoy, released a video on August 31st, confirming several rumors surrounding the crypto influencer. Armstrong, who was ousted last week from BitBoy Crypto, the company he founded, admitted to having an extramarital affair as well as a mild substance problem involving diet pills, though he denied causing financial damage to employees as BitBoy Crypto's parent company Hit Network alleged.
🚨 Out of Balance: Balancer, a popular DeFi liquidity protocol, suffered from an exploit that led to a loss of nearly $1m on August 27th. The exploit, which was carried out in the form of multiple flash loan attacks, was related to a "critical vulnerability" the Balancer team acknowledged publicly a week prior.
---
This Week in our Blog
Cryptocurrency was originally founded on tenets of freedom and privacy. However, this means that criminal activity can also be facilitated through crypto's ease of accessibility and decentralization. In this article, we examine the the complex issue regarding user privacy and regulatory compliance.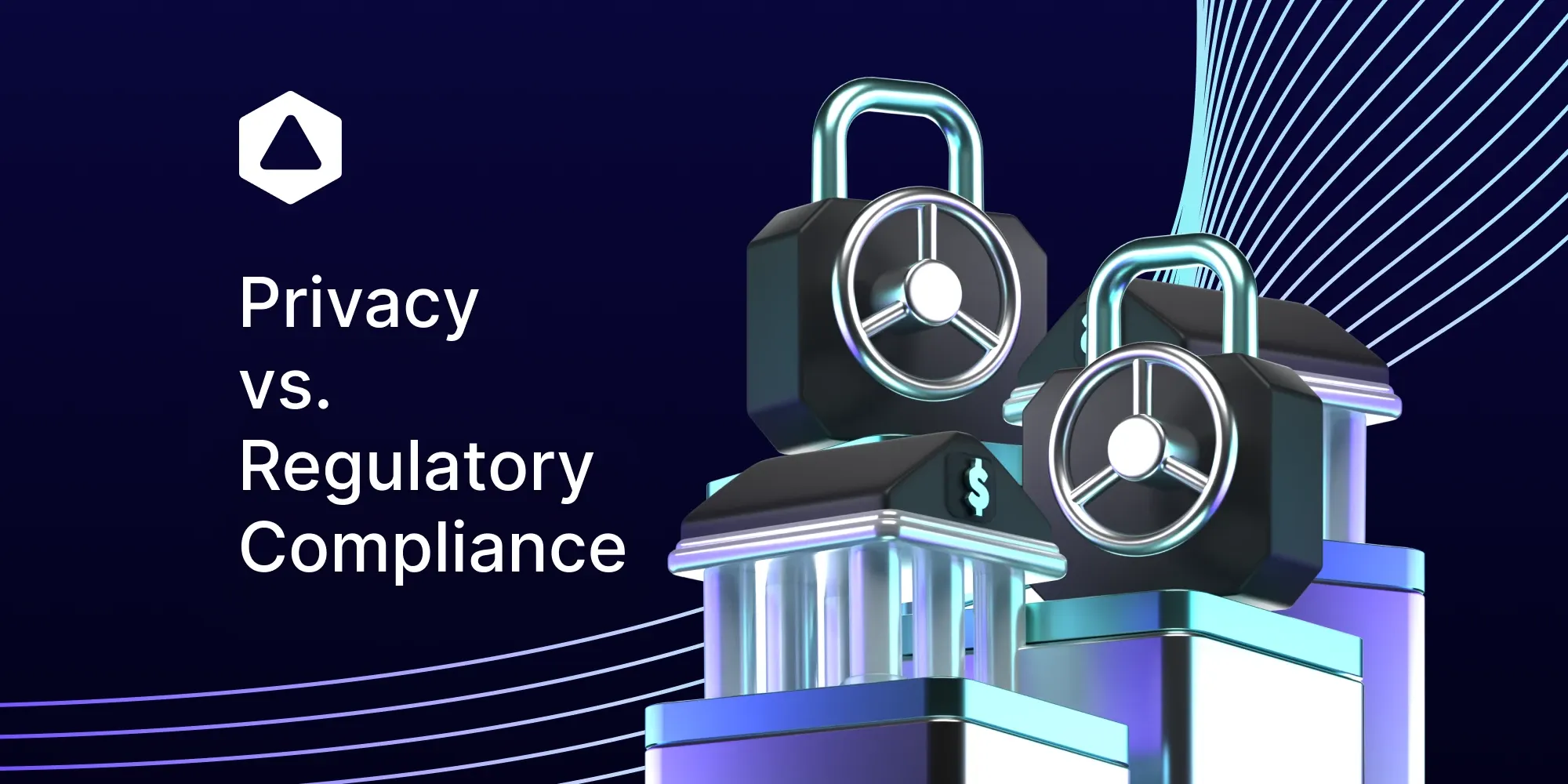 While DeFi has the potential to truly democratize the financial system, creating a level field for all, DeFi's promise of a borderless, permissionless ecosystem can be a double-edged sword, providing both steep challenges and benefits for users: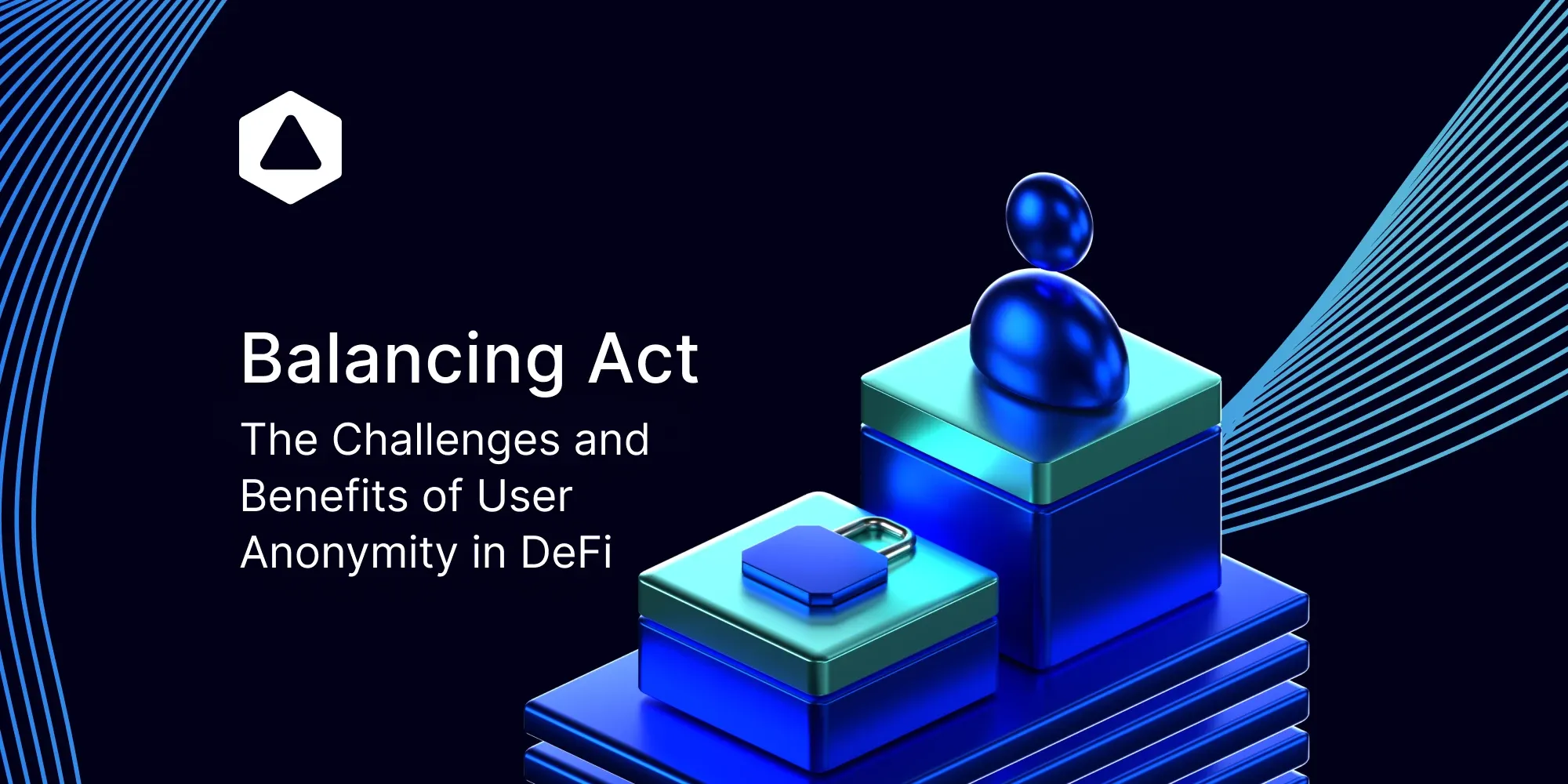 ---
NFT Market Bytes
👟 In the Studio: Adidas, under their adidas /// Studios branch, is launching a new digital art program called 'RESIDENCY', which aims to support emerging artists who align with the sportwear company's principles of collaboration and innovation. RESIDENCY will provide artists with resources and exposure in both the physical and virtual realms, with the first two artists, MonkeeMoto and Adra Kandil (of Dear Nostalgia), launching their limited, open edition NFT sale from September 6th to the 11th.
💥 Making An Impact: The SEC has fined entertainment company Impact Theory $6.1m, for selling unregistered securities in the form of an NFT collection called "Founder's Keys". According to the SEC, Impact Theory's promotion of the Founder's Keys revolved around billing them as investment contracts, due to the company's promise that investors would directly profit from holding these NFTs. This marks the SEC's first enforcement action against NFTs.
📱 You Used To Call Me On My: The ethOS phone, the world's first Ethereum-based smartphone, sold out its pre-sale within 24 hours. Billed as the first first mobile device that natively supports Ethereum L2 and EVM-based chains, the ethOS is a modified Google Pixel 7, with its own light Ethereum client, wallet, and security chip that allows it to store and encrypt private keys. The phone could only be pre-ordered via an ethOS NFT, which purchasers had to burn in order to claim their physical phones.
🌡️ Temperature Check: NFT trading volume on Ethereum has hit its lowest level in two years, according to The Block's data dashboard. Trading volume fell by 32% from July to August, with pro traders' favored marketplace Blur losing roughly 38% in volume month-over-month.
---
Tweet of the Week
---
Meme Time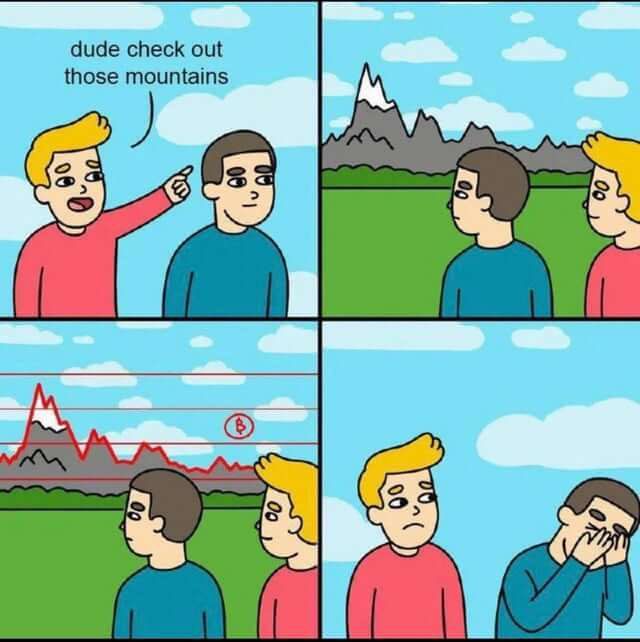 ---
A Matter of Opinion
If you are reading this newsletter, congratulations, you are surviving some of the most brutal bear market conditions that crypto has seen so far in its (relatively) brief history. This week was particularly rough, with demoralizing statistics about record trading volume lows, Bitcoin breaking down into the $25k zone, and news of NFT trading volume hitting two year lows as well.
The data from Coinglass, a crypto market intelligence firm, paints a vivid picture of the current market roller-coaster. Major exchanges like OKX, Binance, and ByBit witnessed substantial liquidations this week, totaling millions of dollars. Bitcoin and Ethereum, the cornerstones of the crypto world, bore the brunt of these liquidations, with options contracts worth over $47m and $31m liquidated, respectively. Other notable alts like Solana, Litecoin, and XRP also suffered significant losses, casting a demoralizing fog over the entire crypto community.
The majority of these liquidations stemmed from investors who had taken long positions, crushing the optiminism of many regarding the market conditions of near future. News this week about a delay in the SEC's decision on approving spot market BTC ETFs introduced further uncertainty in an already too-uncertain time.
However, we must keep things in perspective. While volatility is stressful on both our minds and our portfolios, these fluctuations are a natural--and dare we say, necessary, part of a new industry's life cycle. The innovations and products being pushed forth by hard-working web3 teams today are poised to reshape the world, from finance to art, gaming, fashion and more.
While immediate conditions may dampen enthusiasm, they should not eclipse the broader possibilities for the future that lies ahead. Those of us here at Bitfinity are determined to build the best suite of DeFi products for you, and sincerely thank you for being part of our community.
---

Connect with Bitfinity Network
Bitfinity Wallet | Bitfinity Network | Twitter | Telegram | Discord | Github

*Disclaimer: While every effort is made on this website to provide accurate information, any opinions expressed or information disseminated do not necessarily reflect the views of Bitfinity itself.