Bitfinity Weekly: Another Day, Another DAO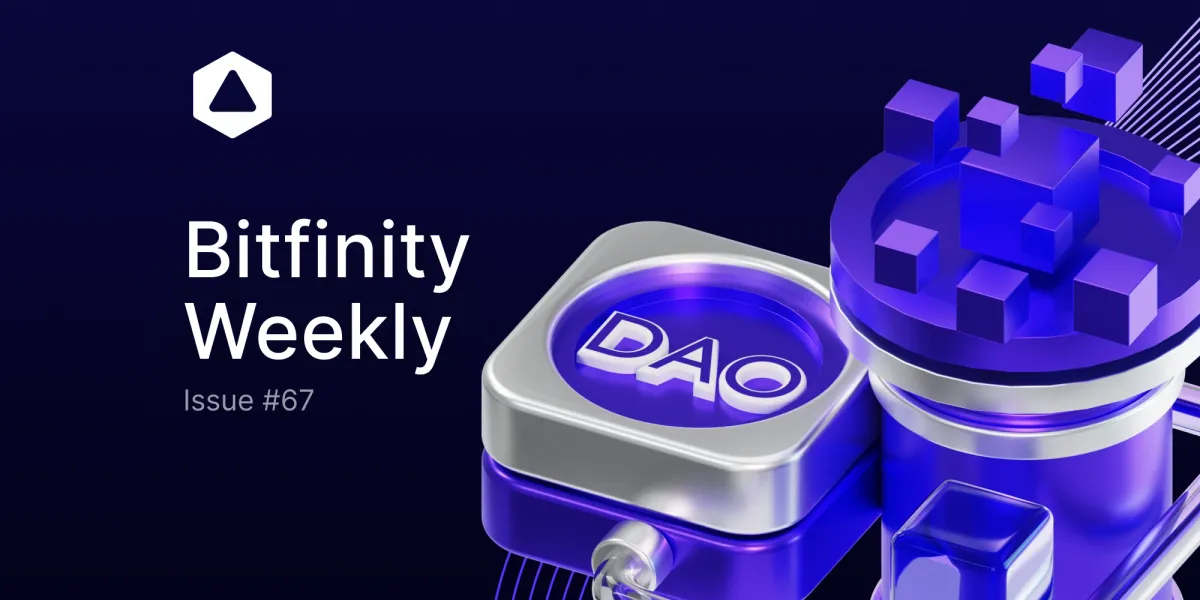 Welcome to Issue #67 of Bitfinity Weekly for our #BITFINIANS community. If this newsletter was forwarded to you, sign up here.
What's in Today's Email?
Global Crypto News
This Week in our Blog
NFT Market Bytes
Tweet of the Week
Meme Time
A Matter of Opinion
---
Global Crypto News
🛢️ Conscious Coupling: Open-source coding resource Gitcoin announced a collaboration with Shell PLC, which has the crypto (as well as the larger developer) community up in arms. Gitcoin's governance token $GTC fell 8% on the news, demonstrating that the DAO is not pleased with the decision to work with Shell. Gitcoin is accused of offering "Greenwashing As A Service" to the oil conglomerate, even drawing the ire of Gitcoin founder Kevin Owocki. .
🐕 Doge Eat Doge World: Shiba Inu's Ethereum Layer 2 network, Shibarium, saw its official launch this Wednesday. While there seemed to be heavy speculation earlier this week (as evidenced by the millions of funds moved by small wallets and $SHIB whales), bridging issues caused the namesake token to plummet by almost double digits upon launch. Roughly $1.7m $ETH was stuck on the official Shibarium bridge for over 10 hours.
🫧 Laundry Service: Checkout.com, a U.K.-based credit cards payment processor, has terminated their relationship with Binance due to concerns over the crypto exchange's anti-money laundering regulatory compliance, among other issues. Binance, in turn, has released a statement declaring that it is considering taking legal action against Checkout.com.
🎢 The Neverending Ride: Thursday saw extreme volatility across the entire cryptocurrency market, with virtually every major coin experiencing major drawdowns. A dramatic Bitcoin flash crash led to liquidations of a cumulative $1.04 billion dollars on several CEXs, with an immediate rebound wiping out bears and bulls alike. DeFi proved to be no safe haven this week, as the dramatic drop in Ethereum led to $75m in liquidations across DeFi platforms.
👍 Double Whammy: Mastercard, a major international player in the payments market, confirmed this week that it will be forming a CBDC (Central Bank Digital Currency) program with Ripple (issuer of $XRP, a currency long-embroiled in regulatory lawsuits) and Consensys. It's a very good news week for the $XRP Army as the Mastercard announcement follows Bitpay's release confirming that it will be enabling global support for the cryptocurrency.
🎰 Betting on the Future: Some much needed good news: Ethereum futures ETFs are expected to be approved by the SEC in the next few months--some as early as October. This means that asset management companies such as Bitwise and Valkyrie will be able to launch these investment vehicles, allowing new investors to inject potential volume and liquidity into the markets.
---
This Week in our Blog
Blockchain technology and cryptocurrencies were initially created with privacy and security in mind, and that ethos prevails even today. In this article, we explore zero-knowledge proofs, a cryptographic method that allows information to be securely verified while keeping the data private. Confused? No worries, we break it all down in this week's deep dive: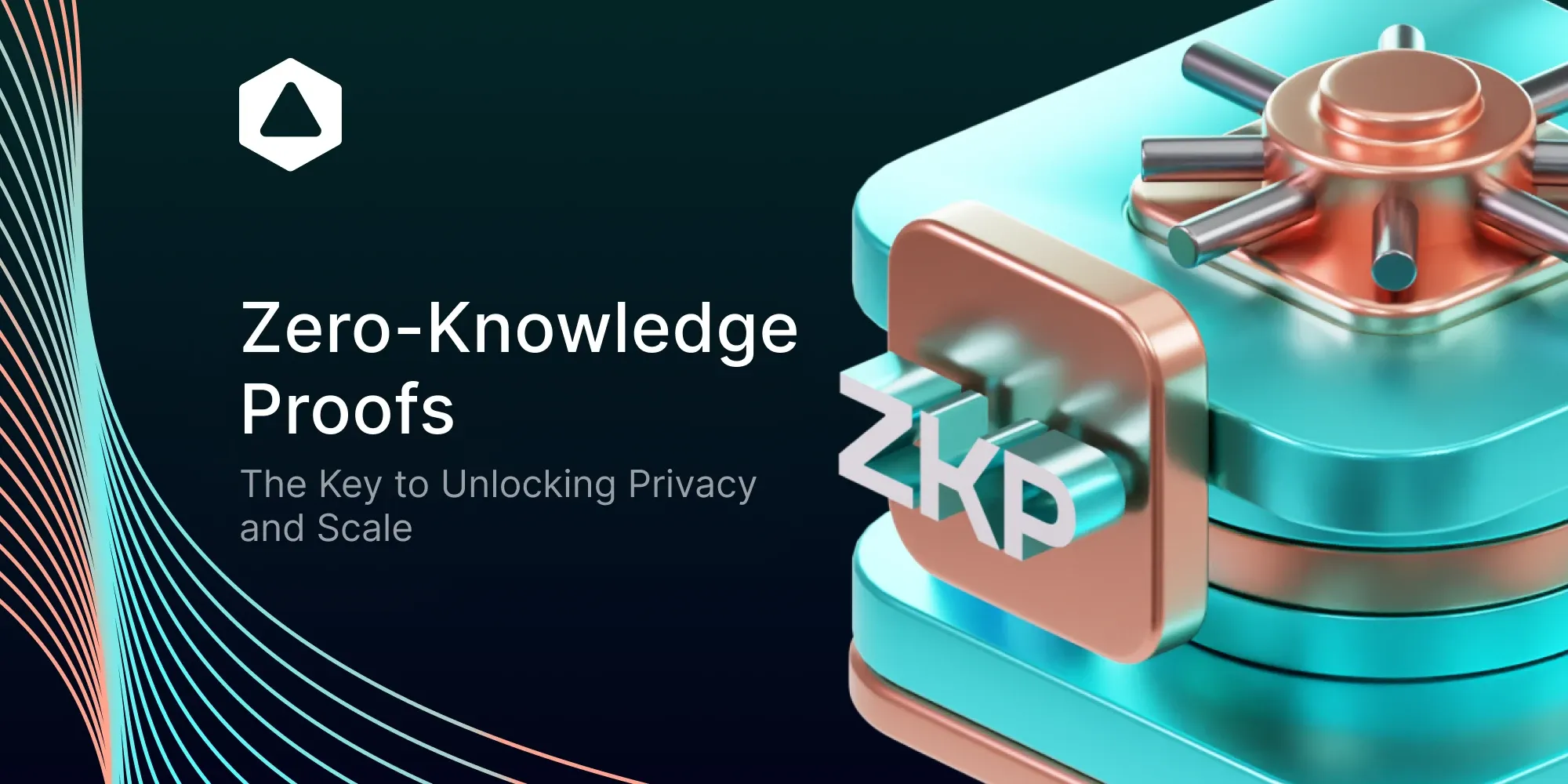 ---
NFT Market Bytes
🚢 ClosedPort: NFT giant Yuga Labs will be reducing OpenSea support for its NFTs due to royalty enforcement changes. Yuga Labs, which owns the IP to several notable collections, including CryptoPunks and Bored Ape Yacht Club, announced that they will wind back support for upgradeable contracts and new collections.
⛰️ Summitooors: Ordinals Summit 2023 in Singapore is set to be Asia's first large scale Bitcoin Ordinals event, despite the fact that the entire Ordinals market has seen a 97% drop in trading since its beginnings in May. The September event takes place during Crypto Asia Week, just before the Formula 1 Singapore Grand Prix. Speakers at Ordinals Summit include Udi Wetheimer of Taproot Wizards and Domo, the creator of the BRC-20 protocol.
🎮 Mixed Realities: Zepeto, a South Korean metaverse platform that is often touted as "Asia's largest 'Web2' metaverse platform <...> and the fourth-largest metaverse platform globally", has partnered with Jump Crypto to create its ZTX (ZepetoX) initiative, and has successfully raised $13m in its seed round this week. Zepeto will be building its Web3 offerings, including fashion NFTS, on Arbitrum, an Ethereum Layer 2.
🍔 Unshakeable: McDonalds Singapore is releasing a collection oif 2000 Grimace NFTs, exclusively via the official Singaporean McDonalds app. Grimace has seen a resurgence in popularity this year, with the commemorative blueberry-flavored Grimace shake becoming a meme on TikTok and other social media. Unfortunately for non-Singaporean Grimace fans, these NFTs will be issued as soulbound collectibles, meaning that there will be no secondary market trading.
---
Tweet of the Week
---
Meme Time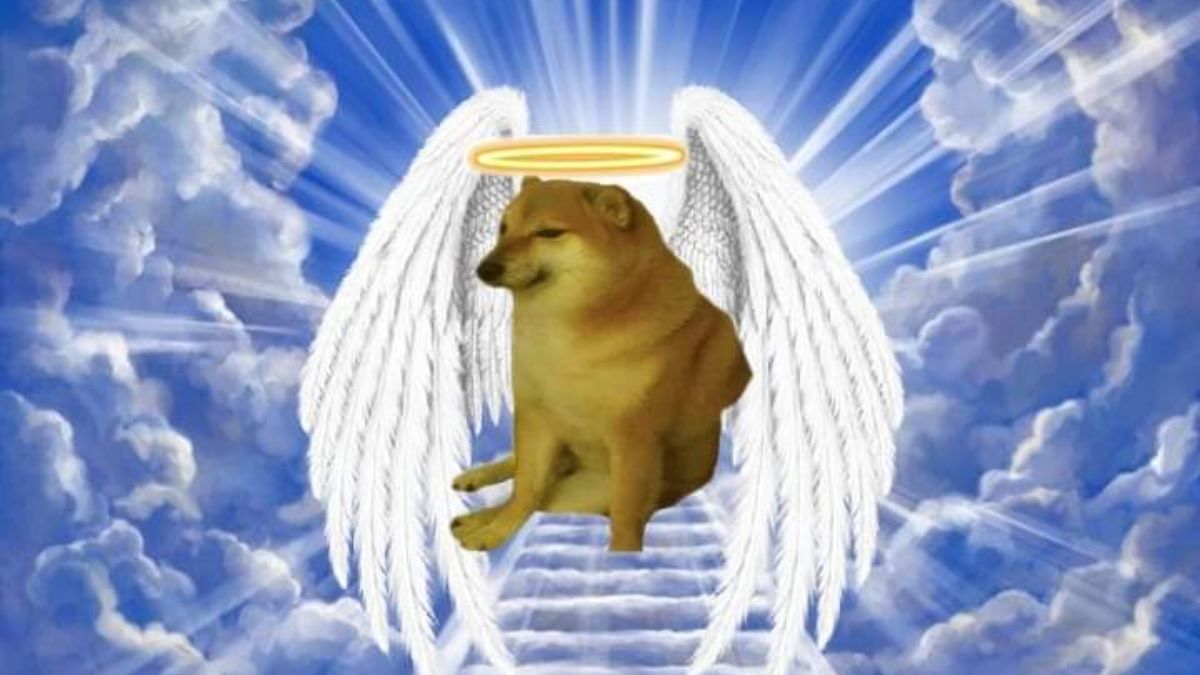 ---
A Matter of Opinion
DAOs (Decentralized Autonomous Organizations) are the hot topic of the week, as the recent Gitcoin controversy has sparked a multi-faceted conversation about social responsibility, the role of governance tokens, and the ethics of securing funds, among others. While the accusations of greenwashing against Shell fuel the main debate, the incident has also reignited a long-standing question regarding DAOs: are they truly more capable compared to traditional organizations of power in terms of decision-making?
The debacle has certainly stirred a flurry of reactions within the crypto community, exposing the contentious issue of ethical concerns when DAOs collaborate with entities that might undermine their principles. DAOs fundamentally operate through a decentralized organizational structure, diverging from traditional top-down models. Participants utilize tokens to vote on crucial matters such as fund allocation and governance. This tech-enforced, democratic approach introduces its own set of intricacies, such as uneven allocation of voting power and the question of whether votes matter if governance token holders are comprised largely of speculative investors rather than vested community members.
Theoretically, even robustly decentralized organizations filled with community-minded voters aren't immune to challenges. The decentralized nature of DAOs doesn't always translate into widespread participation in every decision. Some in the current Gitcoin discussion have questioned whether or not meaningful community engagement is even feasible in larger organizations such as Gitcoin.
In the broader picture, the Gitcoin controversy highlights the inherent complexity of governance in decentralized systems. While the allure of decentralization is undeniable, it's vital to recognize that its implementation is far from straightforward, and to understand that DAOs are an organization structure humanity has never seen before. For now, the realization of truly effective DAOs is an ongoing process, rife with hard lessons to be learned.
---

Connect with Bitfinity Network
Bitfinity Wallet | Bitfinity Network | Twitter | Telegram | Discord | Github

*Disclaimer: While every effort is made on this website to provide accurate information, any opinions expressed or information disseminated do not necessarily reflect the views of Bitfinity itself.