Reviews
A Guide to Using Web3 Blogging: Nuance for Businesses
Nuance is built on the Internet Computer Blockchain, and it's all about giving power back to the people. Community governance and ownership are key, which means minimal platform risk and maximum control for our community.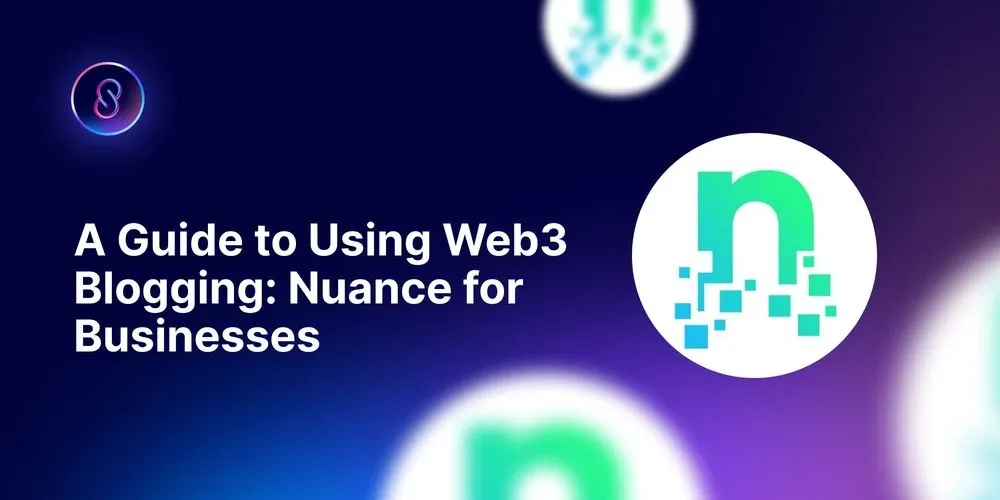 Welcome to the future of decentralized blogging! Just like DeFi is superseding banks, Nuance is disrupting the traditional writing model by allowing writers to connect with their readers without a need for middlemen. It is now offering Premium publications that allow access to multiple individuals, perfect if you are a project like InfinitySwap where we want to have the freedom to decide who has access to publishing our content and to allow more than just one person.
Nuance is built on the Internet Computer Blockchain, and it's all about giving power back to the people. Community governance and ownership are key, which means minimal platform risk and maximum control for our community.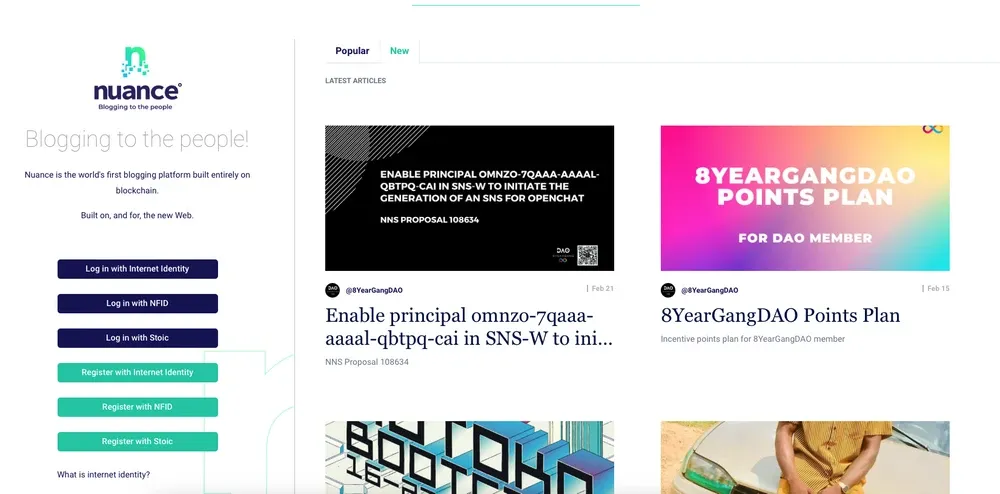 Let me break it down for you: with Nuance, brands can have multiple authors contributing to their brand, with basic user management that allows for both editor and author roles. They also have a simple approval workflow for articles, so you can be sure your content is tip-top before it goes live.
And that's just the beginning! Nuance's premium article feature lets authors publish content and restrict access to it using an NFT authorization. Plus, they've also covered fact-checking, thanks to prediction markets and decentralized consensus mechanisms. Truth is the name of the game, folks.
Say goodbye to the old-fashioned way of writing and hello to the power of decentralized relationships. Nuance is leading the charge toward a more transparent and equitable future for writers and readers alike.
Unlock the Power of Decentralized Blogging with Nuance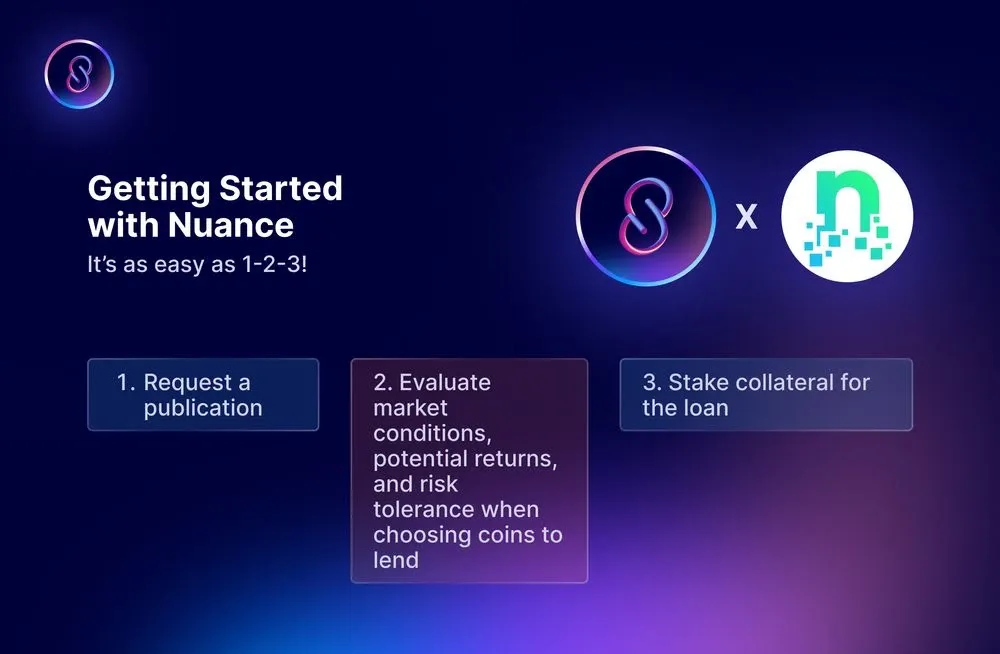 As a proud partner of Nuance, InfinitySwap is excited to offer our users a unique opportunity to engage with their favorite writers and publications through decentralized blogging. We are the very first project to be offered a premium account that allows multiple users to log in and publish.
Here's how to get started with Nuance:
Request a publication to be created on Nuance through their Discord server at https://discord.gg/X3uy9VNSGW.
Once your publication has been created, head to your "edit publication" page and customize it to your liking. Add a header image, title, and description to make it stand out.
Upload your avatar, logo, and social media links to help your readers connect with you and your content.
Choose your preferred color and font to give your publication a unique look and feel.
Add categories, editors, and writers to your publication and start creating and publishing content.
With Nuance, you can connect directly with your readers and create a loyal community that's invested in your success. We're excited to be working with Nuance, an innovative platform that is leading the way in decentralized blogging.
Content Limitations
Here are Nuance's top 5 content limitations to ensure a safe and respectful community. These guidelines help to keep the platform a positive and inclusive space for all writers and readers.
Nuance prohibits any posts that threaten, glorify, or promote violence, suicide, or self-harm.
Nuance prohibits any posts that promote terrorism or violent extremism.
Nuance does not allow any posts that contain or depict sexual violence, sexual assault, or child sexual exploitation.
Nuance does not tolerate any posts that promote violence, threats, or harassment based on race, ethnicity, nationality, caste, sexual orientation, gender, gender identity, religious affiliation, age, disability, or serious disease.
Nuance prohibits any posts sharing adult content, intimate photos, or videos produced or distributed without consent.
Wrapping Up
Nuance is unlocking the power of DeFi relationships for writers by providing a decentralized platform that empowers the community through governance and ownership.
With Nuance, writers can directly connect with their readers and minimize the risk of platform intermediaries. Whether you are a brand or an individual writer, Nuance offers a range of features, including premium articles, fact-checking mechanisms, and user management tools.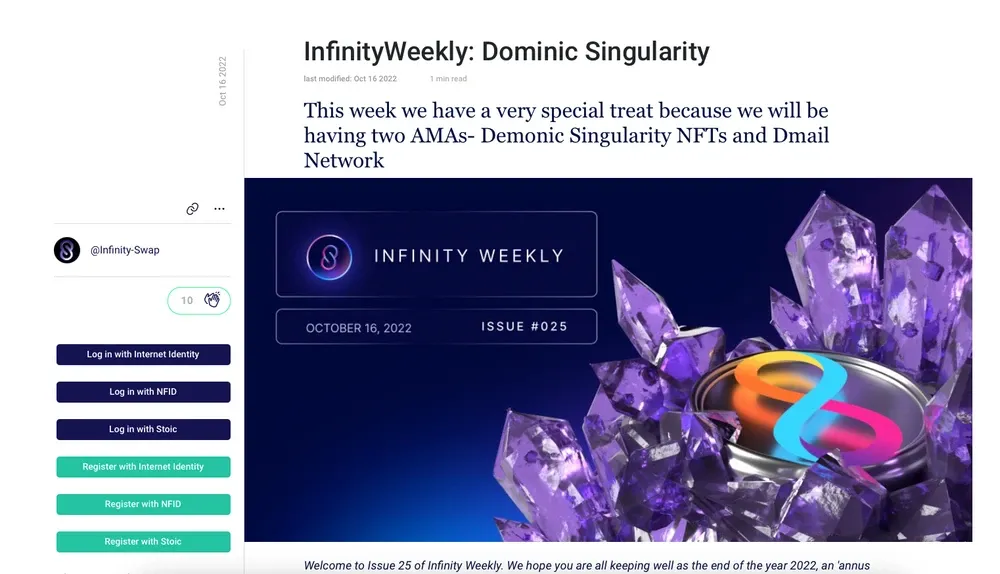 While it's true that they haven't yet implemented fact-checking in this field, we can take solace in the fact that we do have content moderation in place - thanks to our trusty friends at Modclub.
With Nuance's content limitations and guidelines, we can ensure that writers and readers alike can engage in constructive conversations and share their ideas without fear of harassment or discrimination. We look forward to seeing what new features and possibilities arise as Nuance continues to grow and how they will impact writing and publishing in the future.

Connect with InfinitySwap
Bitfinity Wallet |AMM | Twitter | Website | Telegram | Discord | Github